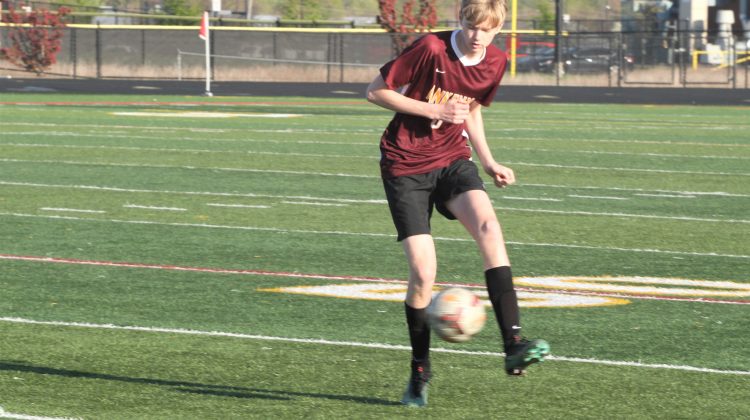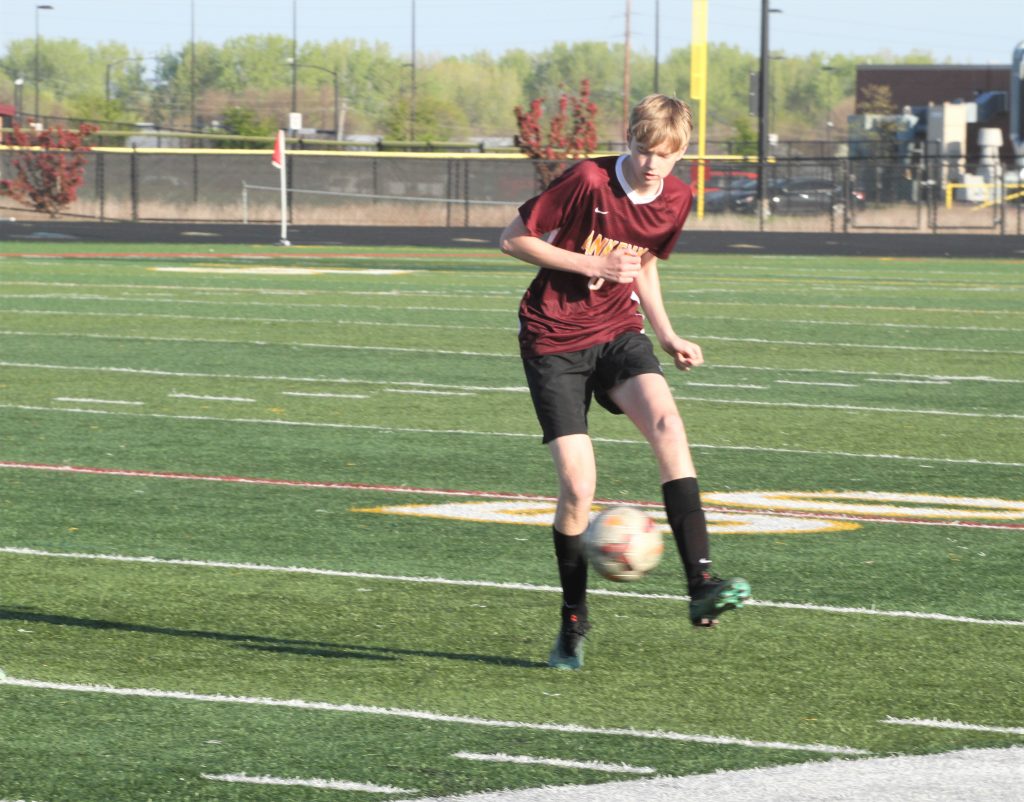 Two more Ankeny-area soccer players have decided to spend the next four years in Indianola.
Ankeny senior Ben Reynolds has committed to play for Simpson College. He joins his teammate Colby Cheney, who previously committed to the Storm.
"The fact that I already knew Colby was going to Simpson helped me in knowing that I would be going along with a friend and a teammate," said Reynolds. "Just knowing that did influence my decision a little. However, there were a lot of other factors that were put into my decision."
Meanwhile, Ankeny Centennial senior Hannah Hron is also headed to Simpson. She has committed to the Storm women's soccer program.
"Once I visited the campus and met some of the girls, I knew Simpson was the school for me," Hron said.
Reynolds, a defender, helped Ankeny to a 12-7 record last season, when the Hawks advanced to the Class 3A state tournament for the second year in a row. He contributed one assist while helping the team post five shutouts.
Reynolds said it took him awhile to determine that he wanted to play at the next level.
"I think it was a tough decision because I was looking at schools in different levels, whether it was Division III or juco, and was seeing the differences between them," he said. "I also think that along with any athlete looking for the best fit for them, it was difficult to know that this may be the last time to play and I needed to figure out if I wanted that."
Hron played in 10 games for Centennial last year. She helped the Jaguars to a 16-4 record and a trip to the Class 3A semifinals.
Like Reynolds, her final high school season was cancelled due to the spread of the coronavirus.
"I was really looking forward to my senior season as I've been playing with some of the girls for such a long time," Hron said. "But knowing I'll have four more years has helped me stay motivated to stay in shape and prepare for the fall."
Reynolds said the cancellation of the season likely had an effect on his recruiting.
"I think the pandemic did influence it a little bit," he said. "I think coaches who wanted to see me play more would have gotten that opportunity this spring. However, (Simpson coach) Rick (Isaacson) had already seen me play a lot before this season so he already knew what I was like (as a player)."
Isaacson led the Storm to a 16-4-2 record last season, tying the program mark for most wins in a season. He previously coached at Ankeny, where he led the Hawks to a state title in 2007.
"I was looking at Iowa Western at the juco level and I was also looking at some other schools in DIII," Reynolds said. "It all came down to how much of the program I thought I would be a part of and also the way these programs were run. At Simpson I was blown away by how amazing a coach they have in Rick. He was a big factor in helping me make my decision easier and the way he runs his team is something I want to be a part of."
Current Ankeny boys' coach Marcus Varnum, who played for Isaacson at Simpson, also helped Reynolds with his decision.
"Marcus had a great career there so he was able to provide me with a lot of information about Simpson and was a big help," Reynolds said.
Hron will be joining a women's team that went 10-4-5 last season under coach Jeremy Reinert. Varnum is an assistant for the women's squad, while former Ankeny player Cambri Mason is a member of the squad.
"I looked at a few schools other than Simpson but ultimately what led me to Simpson was the team," Hron said. "The coaches care about you and soccer, and all the girls were so welcoming."