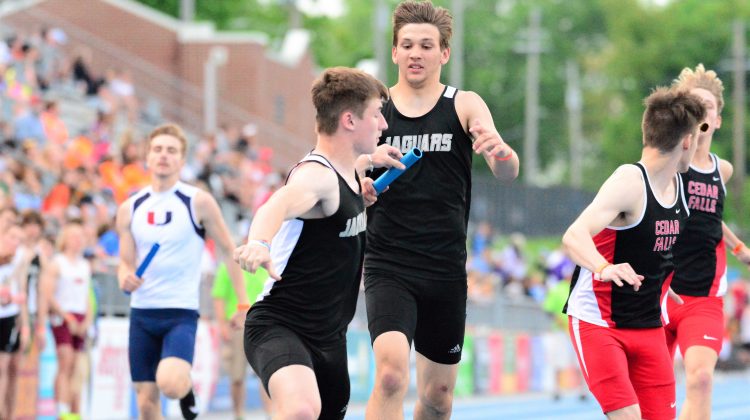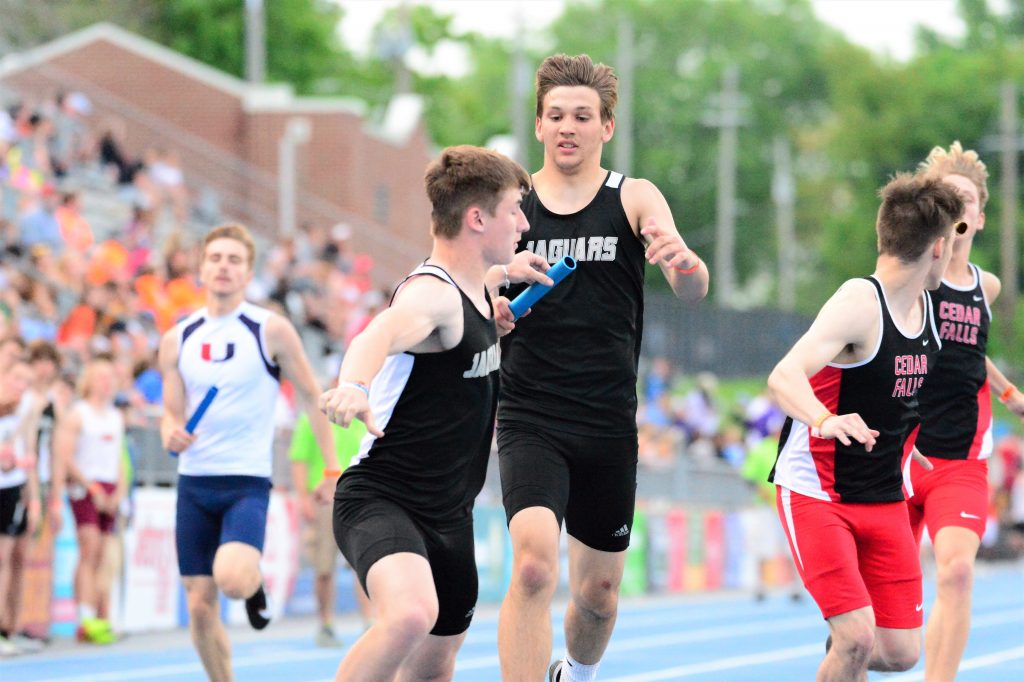 An opportunity to keep running on the blue oval was one that Dylan DeAngelo couldn't pass up.
The Ankeny Centennial senior verbally committed earlier this week to continue his track career at Drake University. The standout hurdler picked the Bulldogs over the University of Missouri-Kansas City.
"It was a very tough decision," said DeAngelo. "I really like the coach who recruited me from UMKC, and I think they have a really great program that had a lot to offer. But, the reason I chose Drake was because I like how it's close to home. And I also have a lot of ties to Drake with both of my parents being Drake graduates, and my brother who's a year older than me also attends Drake. I also think Drake has a great program and coaching staff and will help me to be successful while running in college."
DeAngelo, who placed third in the 400 hurdles at last year's Class 4A state meet, did not get a chance to compete at this year's Drake Relays, which were postponed due to the ongoing threat of the coronavirus. But he'll now get to run at Drake Stadium on a regular basis.
"I am super excited to be able to run at Drake Stadium for the next four years and be able to call the Drake Relays a home meet," he said. "In high school running on the blue oval is always super special, and it's awesome to think that we'll get to practice there for the next four years."
DeAngelo was the top returning 400 hurdler in Class 4A. He posted a time of 53.35 seconds at last year's state meet, which broke his own school record.
DeAngelo also ran on the third-place 4×400 and sixth-place 4×200 relays. He helped the Jaguars to a 16th-place finish overall.
DeAngelo and his teammates had some high expectations for the 2020 season.
"It is super disappointing that I wasn't able to run my senior year of track, and it kills me inside that I had the opportunity to do something special get taken away from me," DeAngelo said. "Our team knew we had the ability to do some big things, and it sucks that we didn't get the chance to prove it."
DeAngelo will continue to focus on the 400 hurdles.
"I think my main event will be the lows, but I think it would be super fun to run in some relays, too, so hopefully I'll get to run in some of those," he said.
DeAngelo's mother, Tina, is an assistant softball coach at Drake. The Bulldogs' softball field is adjacent to Drake Stadium.
"Having my mom at Drake was a factor, because it will be cool to see her around the athletic facilities and it will be nice to have her support there on and off the track," DeAngelo said. "I will also be able to support her and her team and watch their games."