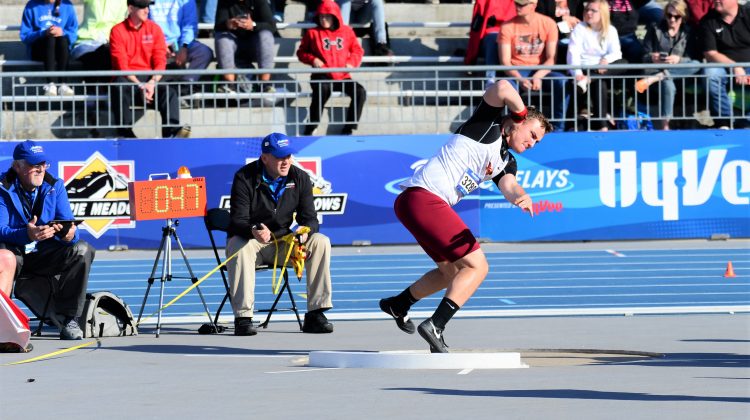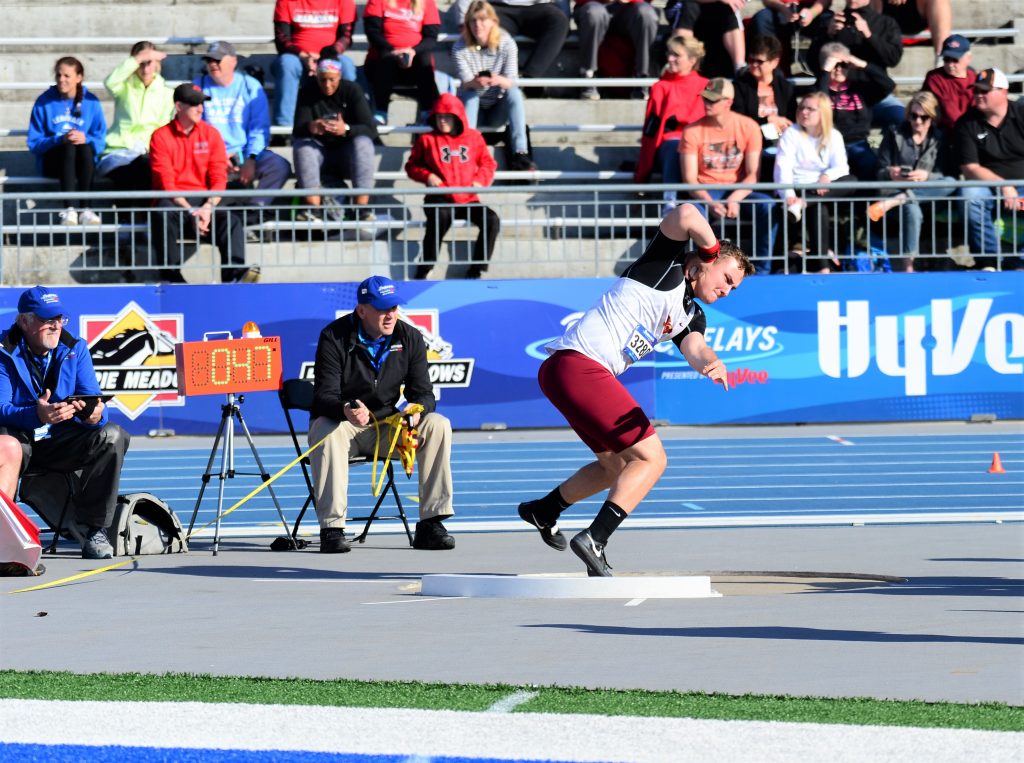 Senior Jacob Baier was expected to have a big season for the Ankeny boys' track team. He placed sixth in the discus at last year's Class 4A state meet with a throw of 153 feet 9 inches, helping the Hawks to a sixth-place finish.
Baier was also a standout on the football field last fall, when he helped Ankeny to an 8-3 record and a Class 4A quarterfinal appearance. He was a second-team all-district selection as an offensive lineman.
Here is some inside info on Baier:
I'm sure you had some high expectations going into this season. What were your goals?
My goals were to break the school records and win state. I know if I was given a chance to compete I could have achieved them too.
Were you happy with how you were throwing during the indoor portion of the season?
Yes, I wish there could have been more, but I'm happy that I got to compete at all. Going to Northern Iowa and winning the shot put at the Dickinson Relays was a great start to my season.
Have you continued to work out since the season was cancelled?
Yes, I have. I have been getting workouts and coaching from my future coach at UNI, Dan O'Mara. I'm focused on being ready for next year. I have still been throwing a lot too, and just the other day I threw 177 feet at a simulated meet which would have been a school record in the discus.
How are things going with school? Has it been a big adjustment to take all of your classes online?
It has been harder and easier in different ways. If I have a question, it's difficult to get an answer quickly because I can't just talk to a teacher. But, it is also nice because the workload is less overall and I can work at my own pace.
What are your plans for the summer, or will that depend on what happens with the coronavirus?
Definitely depends on what happens with Covid-19. I would like to get some summer meets in for track if they allow summer sports.
Do you think you'll be throwing both the discus and the shot put next year at Northern Iowa?
Yes, I will. I also will learn how to throw the hammer/weight throw. I might be better at one over the other, but I will still be throwing both.
What adjustments will you have to make to compete on the collegiate level?
All the weights for shot and discus change, so I will have to adapt to the heavier implement. Also, as I said earlier, I will have to learn a whole new event. So it will be a very hard but welcomed change.
What are you planning to study?
Right now I'm leaning toward business management, and I think that will be a great fit for me.
Your former football teammate, Brody Brecht, recently gave a verbal commitment to Iowa. What did you think of his decision?
I think it is an excellent one. It's a strong program, and I think Brody will make an impact on the team.
Ankeny has been ranked co-No. 1 in Class 4A in the offseason football rankings by The Gazette in Cedar Rapids. Do you think the Hawks will live up to those expectations this fall?
I believe they can. There are going to be some good opponents like Dowling Catholic and Valley, but Ankeny has the athletes and coaches this year to win it all.
You've been a key player on the offensive line for the last three seasons. What will you miss the most about football?
Definitely the Friday night games. It was such a fun experience getting to play in front of so many people. I was lucky enough to get to play under the lights for three years, and I loved every minute of it.