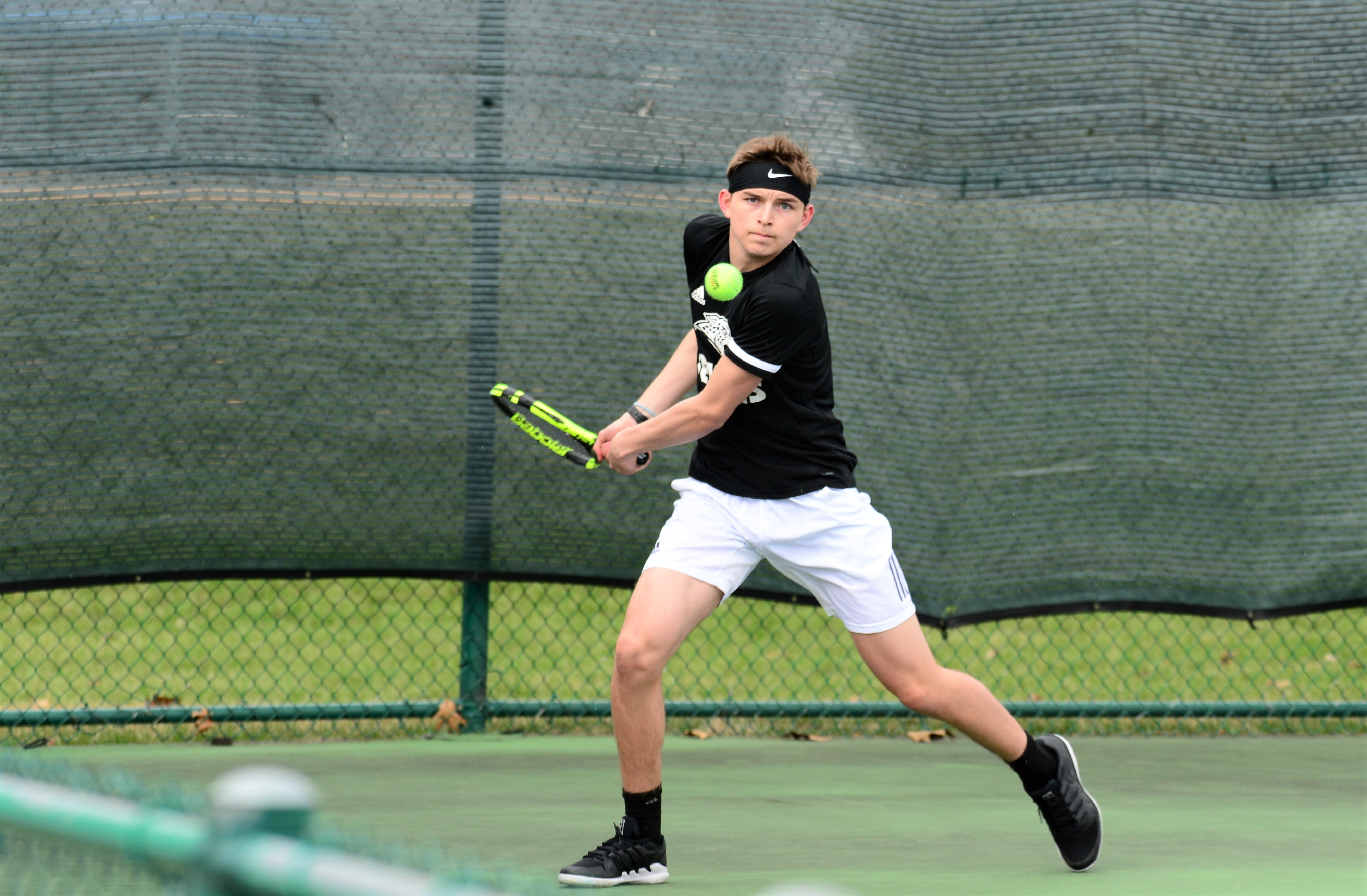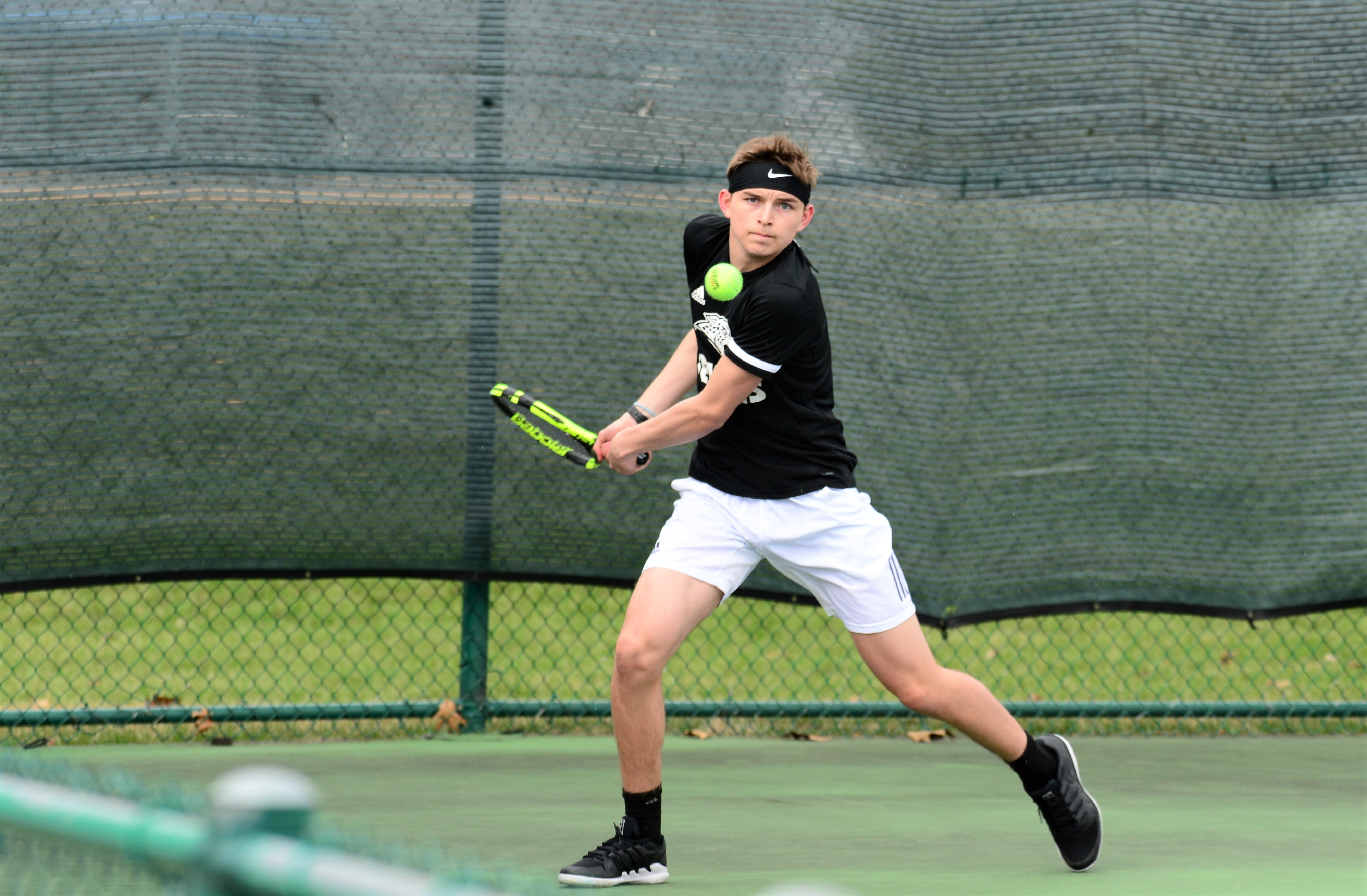 Senior Samson Densmore was a member of the Ankeny Centennial boys' tennis team. He helped the Jaguars reach the Class 2A semifinals of the state team tournament last year.
Densmore also qualified for the state doubles tournament along with teammate Ryan Lofgren. He compiled an 8-3 record in singles and went 13-6 in doubles, including 11-5 while playing with Lofgren.
Here is some inside info on Densmore:
I know a lot of seniors who have cancelled their graduation parties. Were you planning to have one?
I was planning on a grad party for June 5, and that has been cancelled. At this time, I have no definite plans to reschedule. Possibly a goodbye party before my trip (this fall).
Even though your season was cancelled, have you been able to get out and play?
I have gone out to hit with some buddies from time to time.
Does it make you feel better to get out and hit some balls, or does it make you feel worse knowing that you didn't get to have your senior season?
It is always fun to go out and play, and I still enjoy the time out there. There are those feelings of disappointment though when I'm out there hitting and thinking about what could have been.
I'm sure you had some high expectations for this spring. What were your goals?
We had big goals for this season. We had a great group of players that we thought could do really well at team state. I was also ready to compete at individual state for doubles state champs with Ryan Lofgren.
Did you think the squad had the potential to make a run at the state team title?
Of course! We made the top four teams last year, and we all worked hard in the offseason with the goal in mind of becoming state champs.
You had a great season last year, including a trip to the state doubles tournament. What's your favorite memory from last season?
We had an amazing day my junior year at team state. We had a crazy comeback against Cedar Rapids Washington (in the substate final), pulling out a narrow victory, and then we were able to overcome Ames in a close meet as well (in a Class 2A quarterfinal)! This put us in the top four teams in the state. It was really special to see the team come together and be able to put forth all the hard work we put into ourselves and each other.
I understand that you'll be going on a nine-month mission trip to Swaziland, Ethiopia and Cambodia following graduation. When do you go on this trip?
The plan is to leave in September.
How did the trip come about, and what will you be doing on the trip?
I learned about the trip from a friend of our family. She had gone on it herself. It sounded interesting so I went through the application process. It was something I didn't really think I would commit to, but once I got accepted, I turned toward God in prayer, and I believe He led me toward this path. In Swaziland we will be helping the large population of those with HIV/AIDS. In Ethiopia we will be ministering a lot to children and also the older generation. In Cambodia, we will be teaching English to students and sharing the gospel on the streets. Our ministry will vary with the needs in each country, but the overarching purpose is to serve God and show his love to others.
Have your plans been affected at all by COVID-19?
The organization that I am going on this trip through is very optimistic that the trip will still take place. Nothing has changed yet, but they have discussed possible alternatives, such as staying at the home base in Georgia for several months before going out into the field as things improve.
Do you have plans to go to college following your trip? If so, what will you study?
My plan before I decided to go on the trip was to pursue a degree in elementary education. That is still very much a possibility when I get back as I love teaching young students, but I am waiting to see where the Lord leads me on the trip.
Any plans to continue playing tennis?
If I went to a smaller college, playing tennis would be something I would like to continue.
Are you doing anything special for Memorial Day?
No special plans. It is a great way to remember and honor all those who have served in the military and the commitment and dedication they have given to this country.