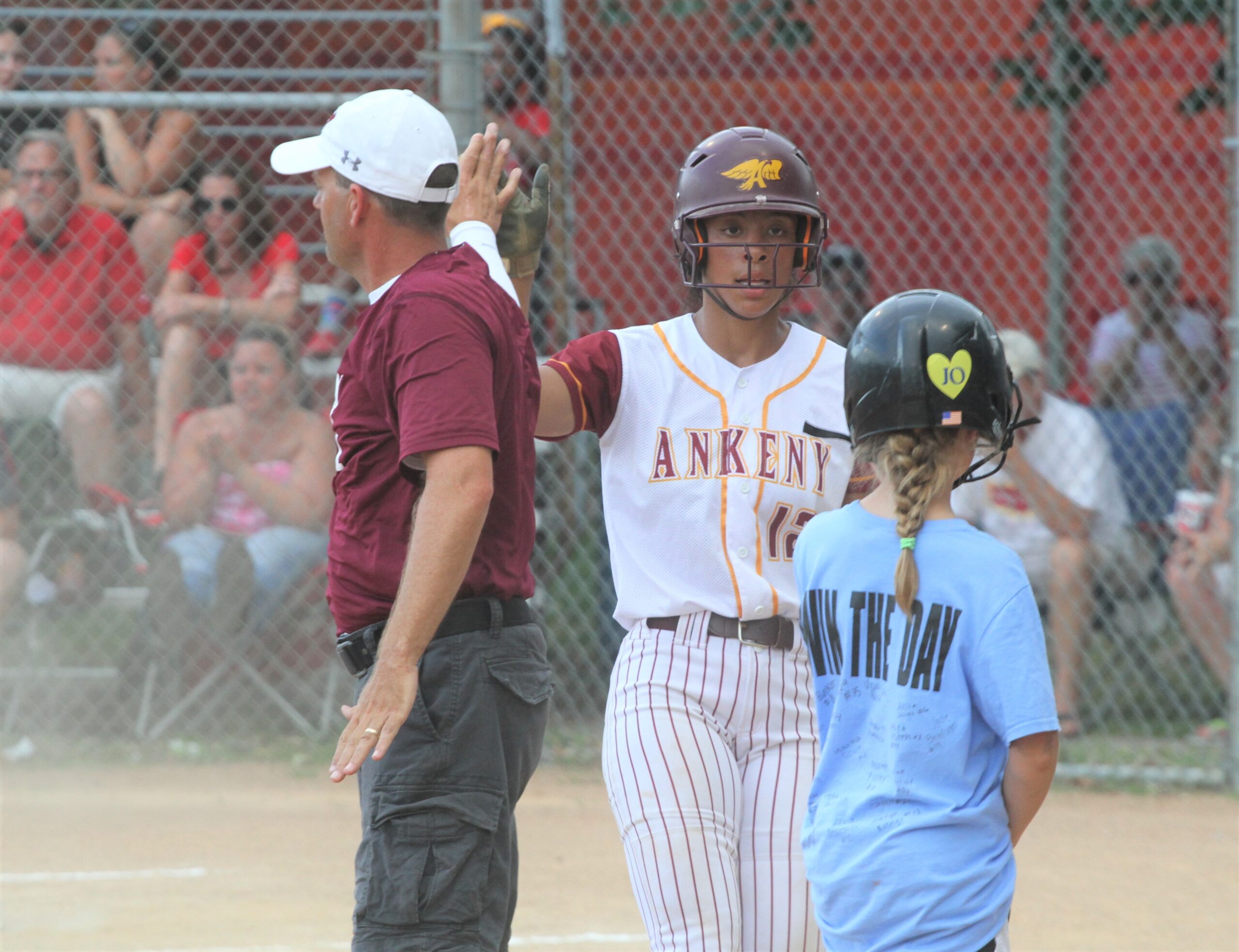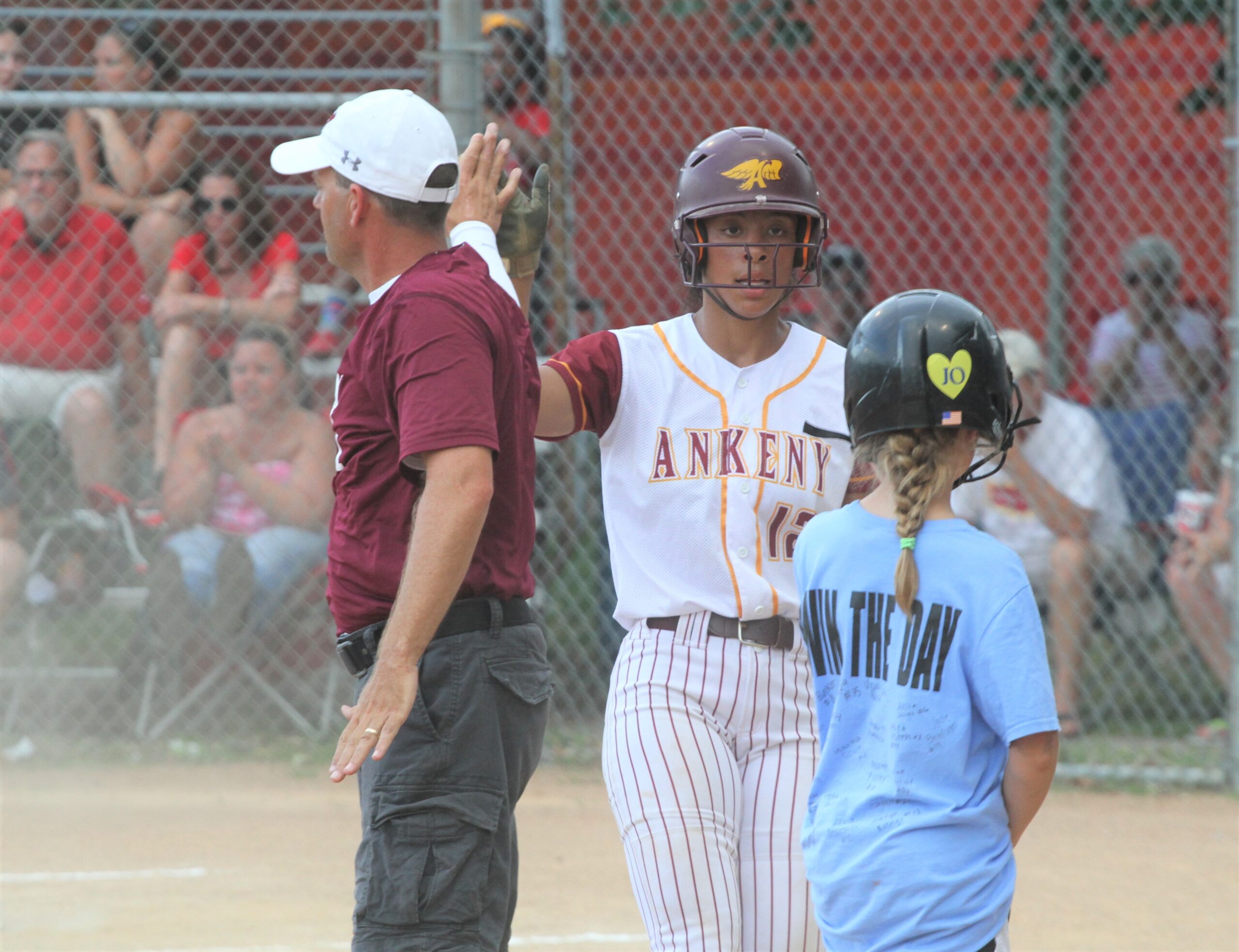 Jasmine Rumley wasn't sure if she'd get another chance to wear her Ankeny softball uniform.
Now, it appears that she will.
Iowa Governor Kim Reynolds announced last week that summer athletic seasons may be conducted for high school baseball and softball following a two-month suspension of activities due to the coronavirus. Practices will begin on June 1, with games slated to start on June 15.
"Honestly, after everything that had been taken away when the news came out that we would not be returning to school, getting the news that we will still be able to play was pretty amazing," said Rumley. "This being my last season, it's nice to know I get one more go-around and it will be one I do not take for granted."
Ankeny Centennial baseball player Keaton Gray, another senior, was also excited to hear Reynolds' announcement.
"Playing with the guys that you grew up with is always great and especially when I thought that I may not ever get that again, this is a very nice surprise," Gray said. "We may not play as many games, but we have to put more work in especially with the shorter warm-up period to be ready for that June 15 start date."
The original first practice dates were May 4 for softball and May 18 for baseball. Many of the players across the state have been working out on their own over the last several weeks.
"Me and a couple of my teammates have been taking some grounders and hitting multiple times a week thinking we were going to have a season," said Ankeny shortstop Jase Bauer, who helped the Hawks reach the state baseball tournament last year. "I think we'll be ready to go, especially having a young team last year a lot of the same guys are playing again this year."
Franie Burnett, a shortstop on the Centennial softball team, said the Jaguars are anxious to get their season under way.
"Our current group has been playing together the past year, and I'm confident we will pick up right where we left off," she said. "To add, coach (Brett) Delaney has provided accountability groups and I know very well people are working hard and practicing to get ready for the season. The girls are working hard, and it is apparent with the daily practice videos the softball Instagram account posts."
The Iowa Girls' High School Athletic Union Board of Directors and the Iowa High School Athletic Association Board of Control met after Reynolds' announcement and both groups voted to approve resuming the 2020 summer seasons under Iowa Department of Education guidelines.
Member schools are to follow reopening guidance as supplied by the Department of Education, with recommendations based on conversations with the IGHSAU, IHSAA, Iowa Department of Public Health, and the governor's office.
"We're going to pay close attention to the guidelines they give us and all the suggestions," said Centennial baseball coach Mark Hey. "We can't use dugouts during practices, and during games we have to social distance. We'll spray down the bats and balls, helmets, and any of the equipment we use like the pitching machines. We'll disinfect everything.
"It's just something we're going to have to do," he added.
Ankeny softball coach Dave Bingham said he might take even more precautions.
"Health is a big concern in my family. My wife has pretty severe asthma, and it's kind of scary for me," he said. "So things will look a little different. I'll probably be standing a little farther away with a mask on, and maybe with a microphone or something. But I think it'll be fun."
The IGHSAU and IHSAA plan to issue further sport-specific guidance this week, but the players from both Ankeny schools are confident that they'll be able to adjust to whatever measures are necessary to get back onto the field.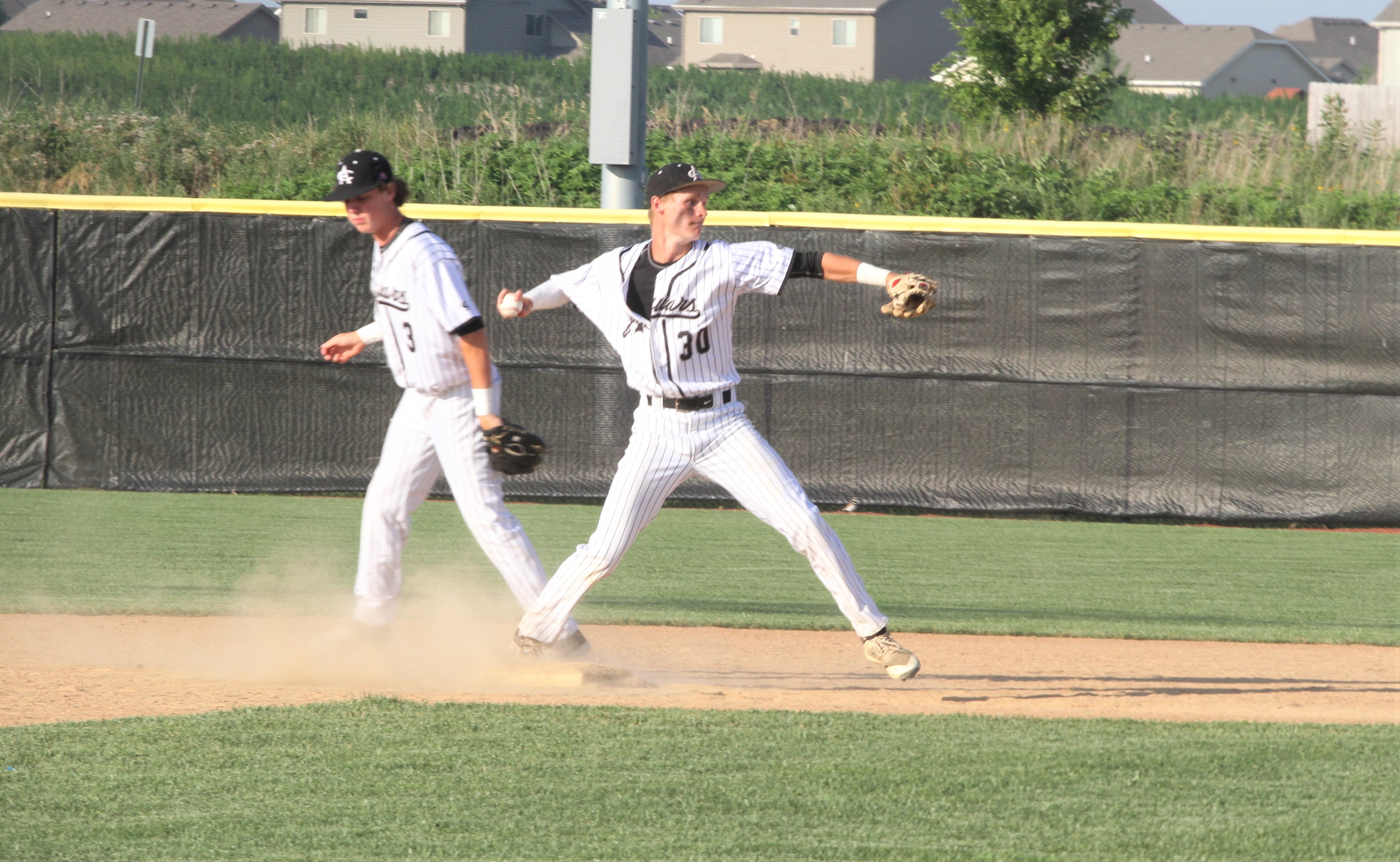 "The guidelines we now have are strict and although it is not the season we had in mind, I think we will make sure to follow every guideline so we are allowed to continue playing," Burnett said. "I do believe we will do everything we are supposed to because we're grateful to get a chance to compete."
Fans will be permitted at games, but likely with some restrictions in place.
"I think that the health guidelines are there for the best interest of everybody," Bauer said. "I am just ready to compete again and play some ball."
Rumley said she isn't worried about the potential health risks of returning to competition.
"I am not as concerned about that because I know our coaches will do everything they need to do in order to keep us all healthy and safe," she said.
Bingham said the Hawkettes will take numerous breaks during practice in an effort to prevent exposure to COVID-19.
"There will be a lot of stop and go," he said. "We're going to stop and wash our hands constantly, and we're going to wear the masks. We will be overly cautious. We have to be. We're going to take more time and be more diligent.
"I think once the games get going, there won't be any reservations. It'll look pretty similar (to what it used to)," he added.
The schedules are expected to be finalized sometime this week following a meeting of the CIML athletic directors. It's possible that the Des Moines schools will not be participating in the summer sports.
At least one Iowa school district, Belmond-Klemme, has already voted to sit out the baseball and softball seasons.
"Very honestly, we have to understand that everybody is in a different place right now with this (pandemic)," Hey said. "Some people might have elderly grandparents living at home. There's just different situations where everybody might have a different level of comfort with coming back to play, and I think we have to respect that. If any of our players decide not to play, then we have to be OK with that. But so far, nobody has communicated that to me."
Bingham said he also understands the trepidation that some people will continue to have.
"I think it's natural to fear the loss of someone close to you," he said. "I don't think that's going to change until we know we've got (the coronavirus) under control."
Despite the concerns, Hey said he's anxious to get back on the field as well.
"I always held hope that it would work out, but there were days when you started to doubt that for sure," he said. "But I'm so happy for our seniors who will get to finish their careers now the way that they always thought they would."
Gray is hoping that the return of baseball and softball will provide a much-needed diversion for the sports-starved fans in the community.
"I think that the state and the boys' athletic association have put in different restrictions that will help ensure the safety of not only the players but also the fans," he said. "I hope that this gives the people of Ankeny something to do in this crazy time."