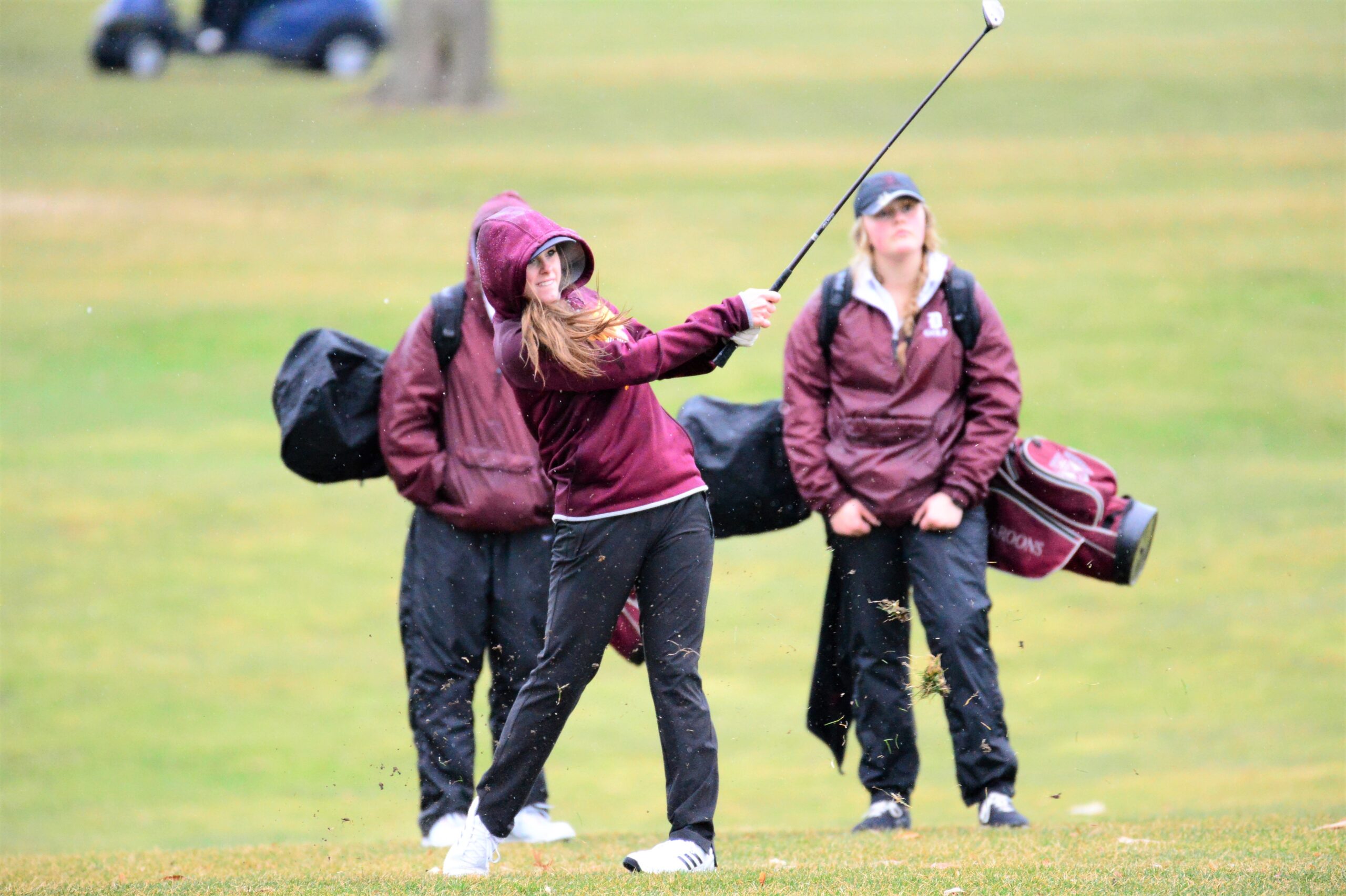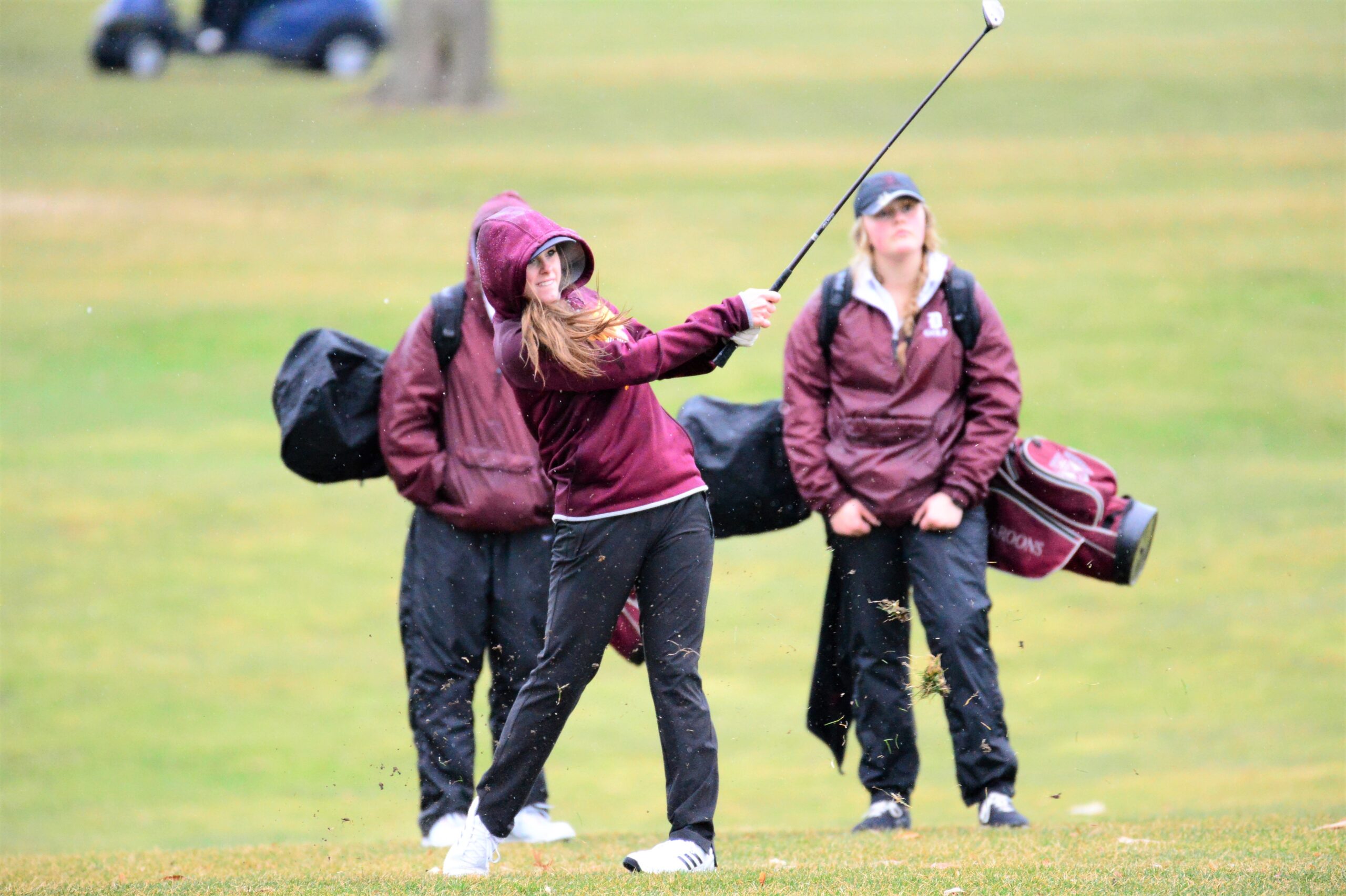 Claire Beath is a member of the Ankeny Centennial girls' golf team, while fellow senior Rachel Moore plays for crosstown rival Ankeny. Their 2020 season was wiped out due to the coronavirus.
Beath posted an average score of 56.9 strokes as a junior. Moore finished the 2019 season with a 59.4 average.
Here is some inside info on the duo:
Even though your season was cancelled, have you been able to get out and play occasionally?
Beath: Yes, I try to get out and play at least once a week. I usually just play nine holes but occasionally I'll play 18 with my dad.
Moore: I have been able to play a little bit, but not as much as I would like though. I have been busy with school and I work a lot more since I can now.
Are most of the courses open?
Beath: I know that a lot of the private golf courses have been open for their members for a while now. At first many of the private courses had their players using push carts instead of the golf carts just to help more with preventing the spread of germs. I was out there once at Ankeny Golf and Country Club and walked nine holes. It was just like being back on the high school team where we walked every single meet.
Moore: They are that I know of. My friends have been wanting to golf sometime when we can all go, and my parents like me going with them as well.
What is your favorite course?
Beath: I would have to say Ankeny Golf and Country Club is my favorite course to be at because my family is members there so the environment is just super friendly. However, I do love Briarwood a lot. That is where I made a lot of my memories from the girls' golf team. Whether it was a practice at the driving range, practice green, or a quick nine holes, my teammates and I always managed to make amazing memories there.
Moore: I am a big fan of Briarwood because my family is members there so we play there a lot.
Ankeny Fanatic announced its all-time Ankeny girls' golf team last week. Were you aware of the rich history of golf in this community?
Beath: I was honestly not aware of it until I played in my first varsity meet as a sophomore. Tenley Moretti was not able to be at that meet and so I was brought up from the JV team to play that day. We played at Otter Creek for the Toni Dickey meet. This is where a lot of people that have played golf in the past and really have honored Toni Dickey came together and just enjoyed a day of golf. Coach (Andy) Fehn even bought us pizzas afterwards! It was a really cool experience learning about the amazing golfers that have grown throughout either the Ankeny Hawks program or Ankeny Centennial's program.
Moore: Not as much as I should be, but I do know there is a decent amount of golf history here.
The last 2 1/2 months have been difficult for just about everyone for a variety of reasons. Have you discovered any positives to come out of the pandemic, like being able to spend more time with your family?
Beath: I have definitely found a lot of good things that come out of these difficult times. For example, I have become a lot less stressed about a lot of things. There is really no rush to do anything anymore because we have a lot of time. Also, as I finished my last few DMACC classes this year it was so helpful to see how supportive all of my teachers were through all of this. They checked up on us as students all of the time and it really made me feel supported through all of this.
Moore: I have spent more time with family, but I also have had time to hang out with friends. Normally at this time, I am golfing all the time for the season, but it is nice to go out and see my friends almost every day. I also am able to work more and save money for college, and for a little online shopping.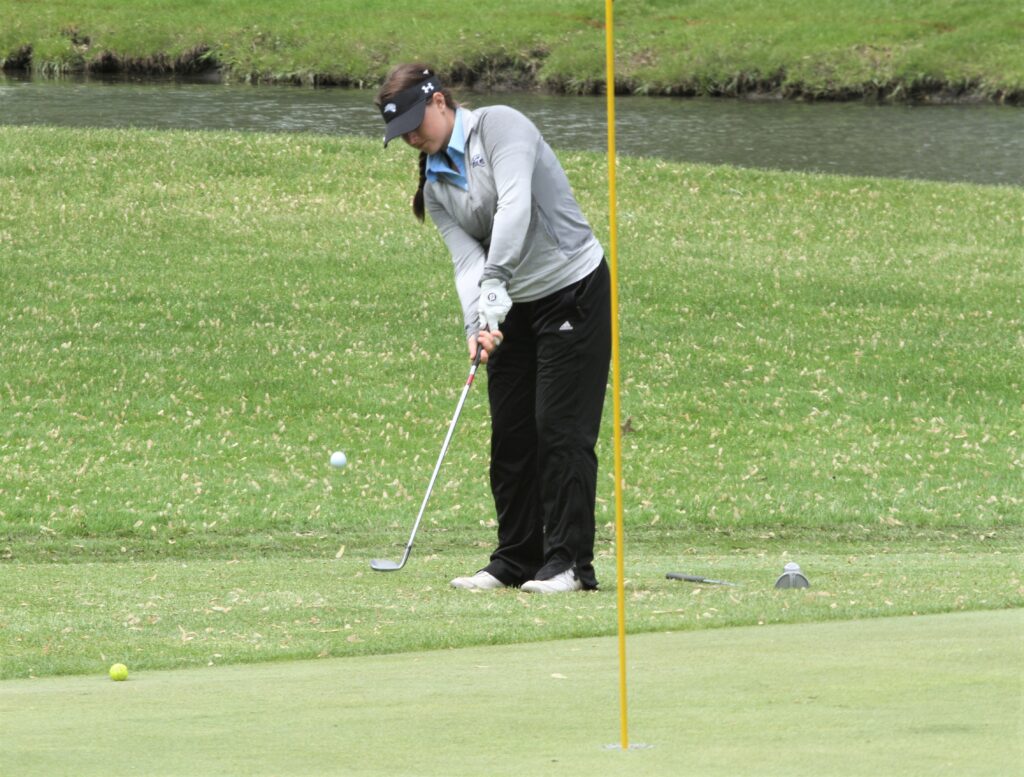 Has it been hard for you to follow the social distancing guidelines?
Beath: Yes, it has been. There are times when I just want to go see a group of my friends or get a big group of my teammates together and go golfing, but I know that it is not completely safe right now. It has definitely made me have to adjust into staying home a lot more and just relaxing with my family.
Moore: Yes, it has. I see my friends a lot and when I work I'm not really social distancing with my coworkers because we can't. I also am a very social person so not seeing people all the time is hard for me as well.
Plans for next year?
Beath: I will be attending the University of Northern Iowa. I am going into secondary education and planning on teaching social sciences at the high school level.
Moore: I am planning to go to the University of Iowa to study biochemistry.
What activity, other than your golf season, has already been cancelled that you will miss the most?
Beath: I think Centennial boys' soccer was one of my favorite spring events. I loved going to soccer games sometimes right after a meet and getting to watch the Jags!
Moore: I really missed being able to experience my senior year prom. I was really excited to see my friends and dress up for one last time. Also, as of May 20 I was technically graduated and got my classes done, but since commencement was moved, I feel as like I have not achieved that yet until I walk across the stage in my cap and gown.
The next phase of the state's reopening will occur on Monday as casinos, amusement parks and outdoor entertainment venues will now open up. Do you feel like things are starting to get back closer to normal?
Beath: Yes, things have for sure felt more normal recently. I have actually gone back to work at the Mexican restaurant that I work at which has been a solid summer job for me for a year. This has made life feel a lot more normal because it is just like I am having a typical summer saving up money for college.
Moore: I feel like they are, but they are still very far from normal. This transition will be a slow one, and I'm very impatient to get things back to normal.
Do you think the Iowa State Fair will go on as scheduled in August?
Beath: I feel like no, just because that is a lot of people coming from a lot of different places in one spot. It is such a fun thing for people to do in Iowa, but I just think that it could be dangerous for that to happen even in August.
Moore: I really hope it does. I feel like since that is a few months away, it might be ok at that time to open up. I was really excited to go this year.
Did you watch "The Match: Champions for Charity" featuring Tiger Woods and Phil Mickelson as well as Tom Brady and Peyton Manning?
Beath: I did not watch it unfortunately, but that does sound like something that would be entertaining. Phil Mickelson is my favorite golfer.
Moore: I have not been able to watch it. I actually have not been watching much TV or anything really. I was either doing homework or now at work, or out with friends until way too late in the night just having fun and making the most of the situation we are in. My dad is a big golf fan so I heard about it.