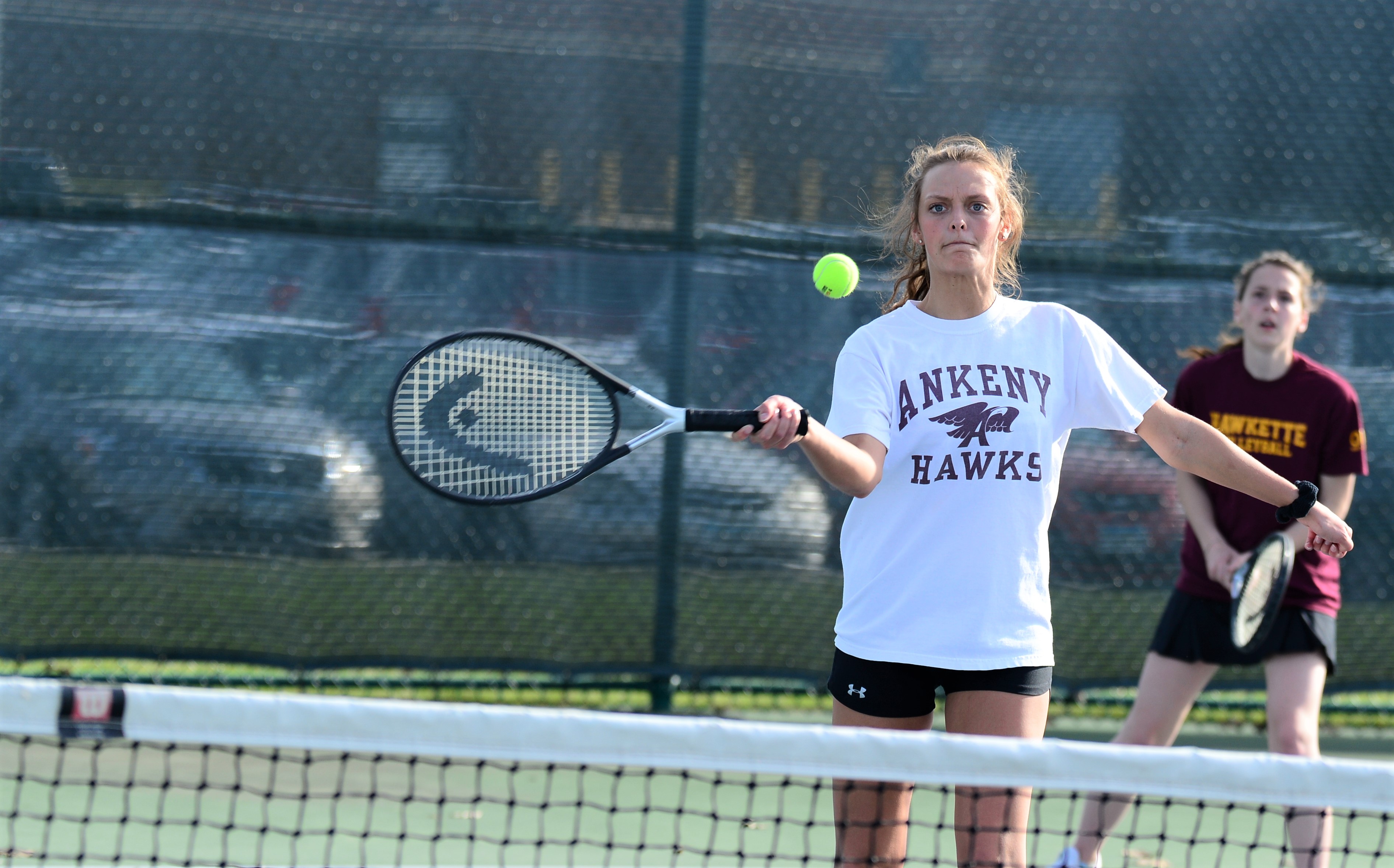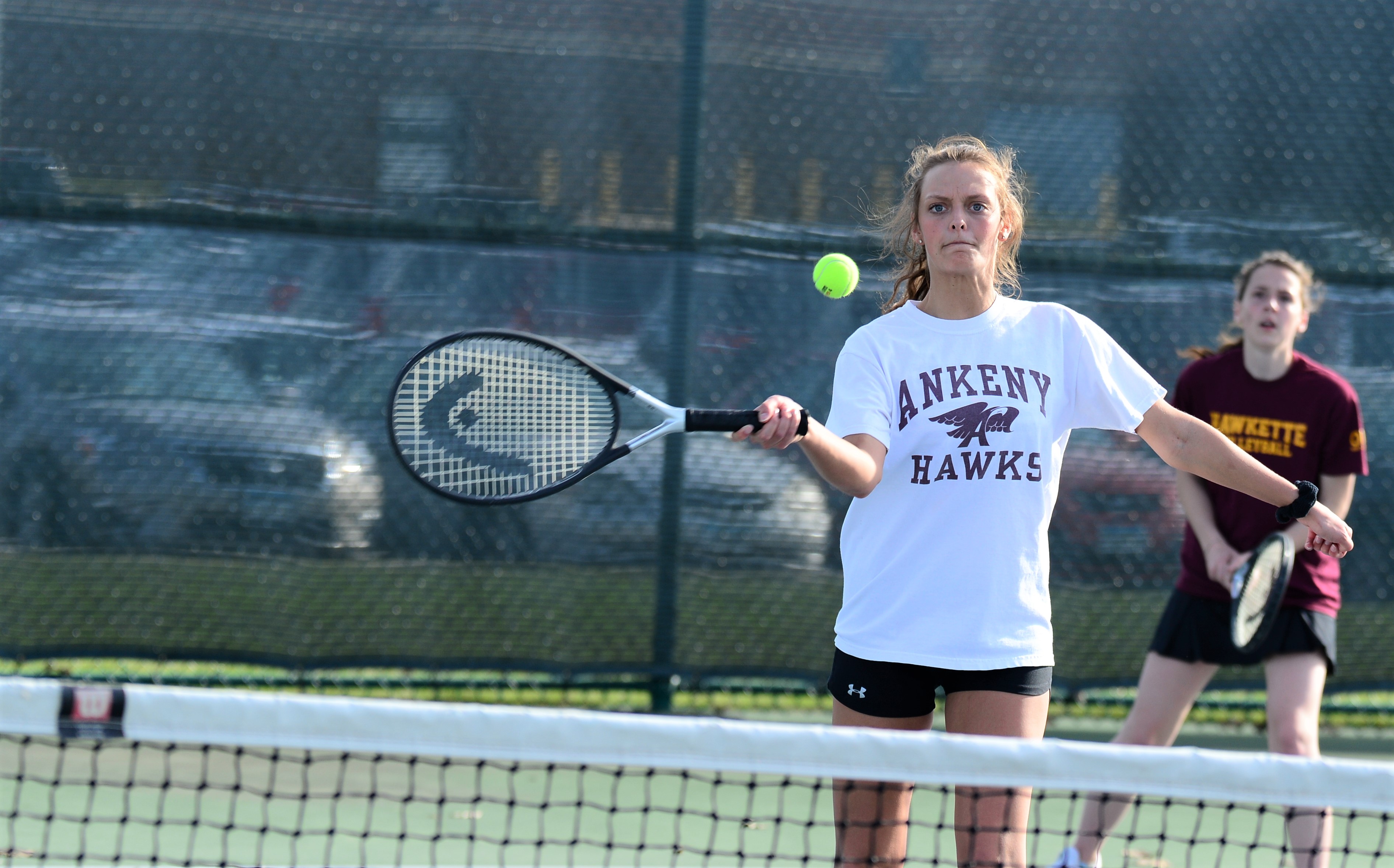 Senior Reilly Johnson helped the Ankeny girls' tennis team to a 6-9 record in 2019. She was the team's No. 4 or 5 player most of the season.
Johnson was also a member of the Ankeny volleyball team, helping the Hawkettes to a 37-6 mark last fall. She racked up 127 kills, 34 blocks and 41 digs.
Here is some inside info on Johnson:
Even though your season was cancelled, have you been able to get out and play occasionally?
Yes! Me and my younger brother Derek who also plays tennis have gone out multiple times! We went more in the beginning of this chaos around the April-May times when the seasons typically occur. Since then we've gone a few times but not as much.
Do you prefer singles or doubles?
I enjoy both but I prefer doubles. I think that it's fun to play with another teammate, and I like that there is more open room with the alleys on the court for shots.
What do you like most about the game of tennis?
What I enjoy most about tennis is that it's a sport you can carry on through life whether you play competitively or not. I started tennis with my friends during freshman year for something to play in the spring, and I enjoyed it more and more each year. Coach (Katie) Owens is a great coach and so kind and encouraging to all players–she makes it fun to go to practice and games.
The baseball and softball teams are now practicing, and they will begin playing games next week. Do you think the spring sports could have, or should have, been offered over the summer?
I'm very excited for the summer sport athletes that they get to have their season. Unfortunately we did not have our season, but it is understandable why we did not have the season this summer because of the difficulties the school district and athletic departments would have to go through to arrange and coordinate that. However, I plan to continue getting on the courts some more before I leave!
Plans for the summer?
This summer I hope to get everything aligned for college this fall, to work as much as I can and stay active.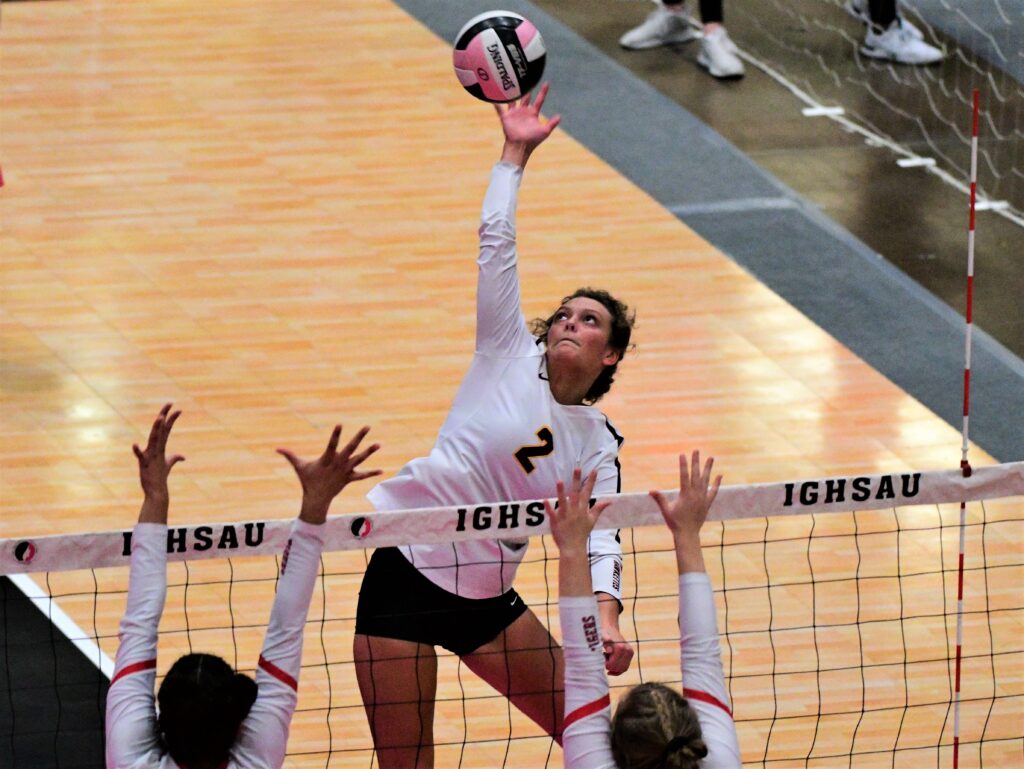 What was the highlight of your high school career?
Volleyball season was very fun this year. Our group of seniors was very close which made it even more fun to play. My favorite highlight from Ankeny volleyball was when we made it to the Class 5A semifinals against Cedar Falls this year. We unfortunately lost in a 3-1 match, but the experience throughout all of the state tournament was amazing along with the entire season. My teammates and coaching staff were awesome and I couldn't have asked for a better last season through Ankeny High School.
Has it sunk in yet that you're a high school graduate, considering all the spring activities that you missed?
This entire journey the last three months has been crazy. No, it hasn't really sunk in that I'm a (graduate) considering all the events we missed out on. Not having the tennis season was sad because it's such a fun sport to play in the spring. Not having commencement is also a big part in not feeling like a true graduate.
Was it a difficult adjustment for you when all of your classes moved online due to the coronavirus?
It was definitely a big change when all of our classes moved online–but it was mostly sad. I say this because it was the confirmation that our senior year was over and we would be finishing the last three months of our last year from home.
Did you spend more or less time on social media over the last couple of months?
I have definitely used social media more in the last couple of months. Especially in the beginning when it still wasn't as nice out and when I wasn't working.
Plans for next year?
I will be attending Iowa State University. I plan to major in kinesiology to become either a physical therapist or chiropractor. I won't be playing a sport at the next level, but I am excited to attend some athletic events.