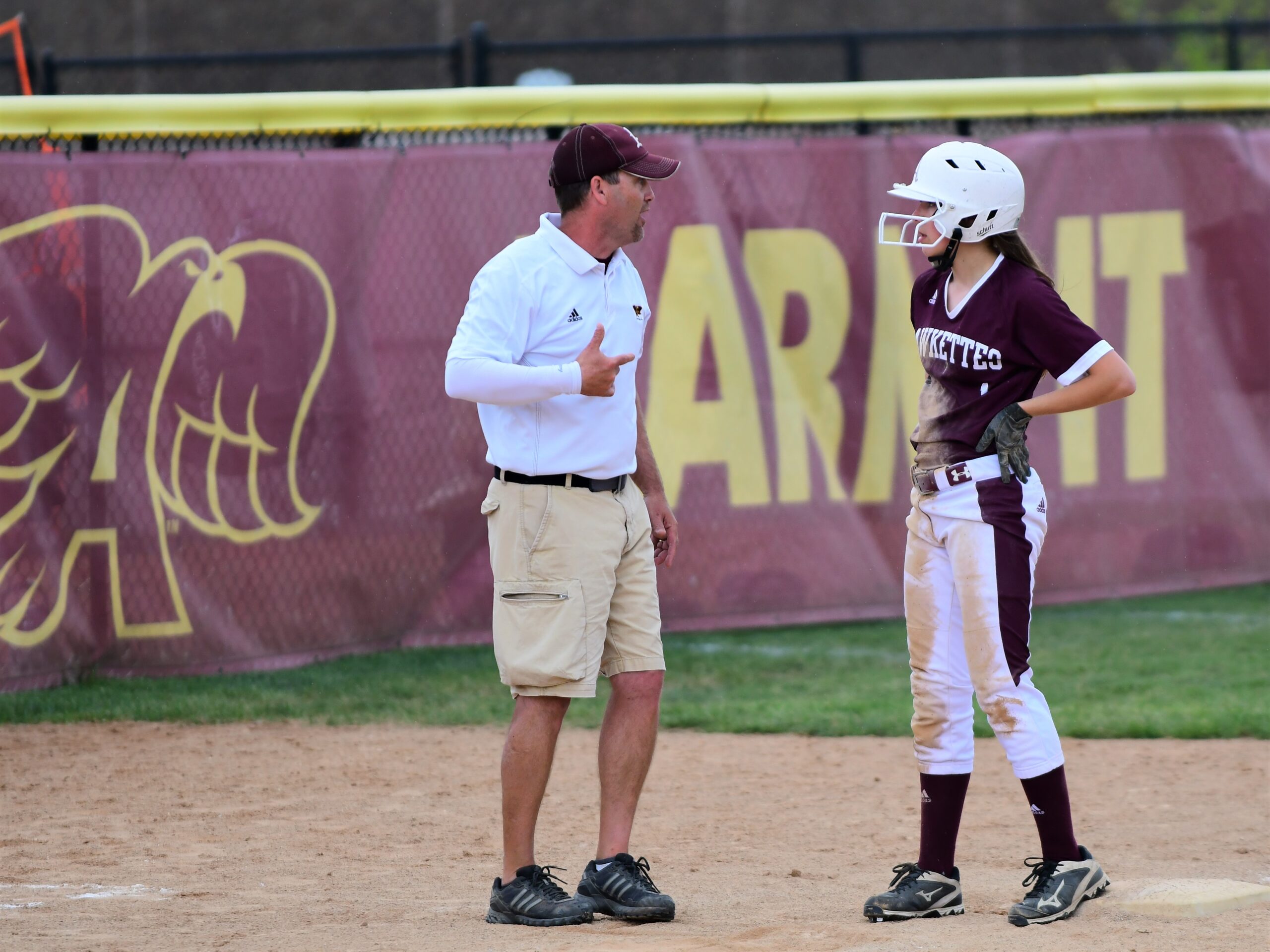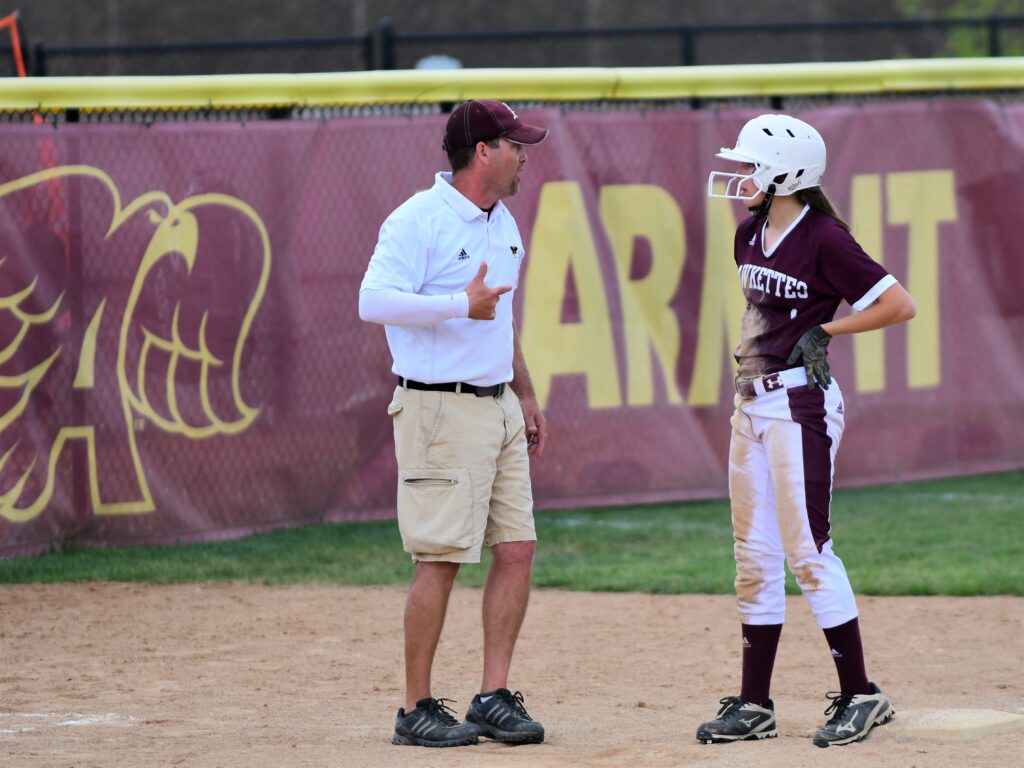 The Ankeny softball team wasn't listed in the Class 5A preseason rankings by the Iowa Girls' High School Athletic Union.
The Hawkettes' omission brought a smile to the face of head coach Dave Bingham.
"I think that is awesome," he said. "Honestly, we've never even discussed the rankings. Our ultimate goal is just to respect our opponents but prepare to have a will to win. It's going to be exciting to unleash some of these kids."
Ankeny returns several starters from a team that posted a 20-19 record a year ago. The Hawkettes advanced to a Class 5A regional final before losing at No. 2 Fort Dodge, 3-0.
Ankeny has completed its first full week of practice after Iowa Governor Kim Reynolds and the high school governing bodies approved the start of summer sports on June 1 following the outbreak of COVID-19. The Hawkettes will open their season on June 15 at Marshalltown.
"From a softball standpoint, all other things aside, our message has been start where we finished last year," Bingham said. "I thought we were as tough as we've ever been at the end of last year. It was a tribute to the kids developing throughout the year, and I was really excited about it."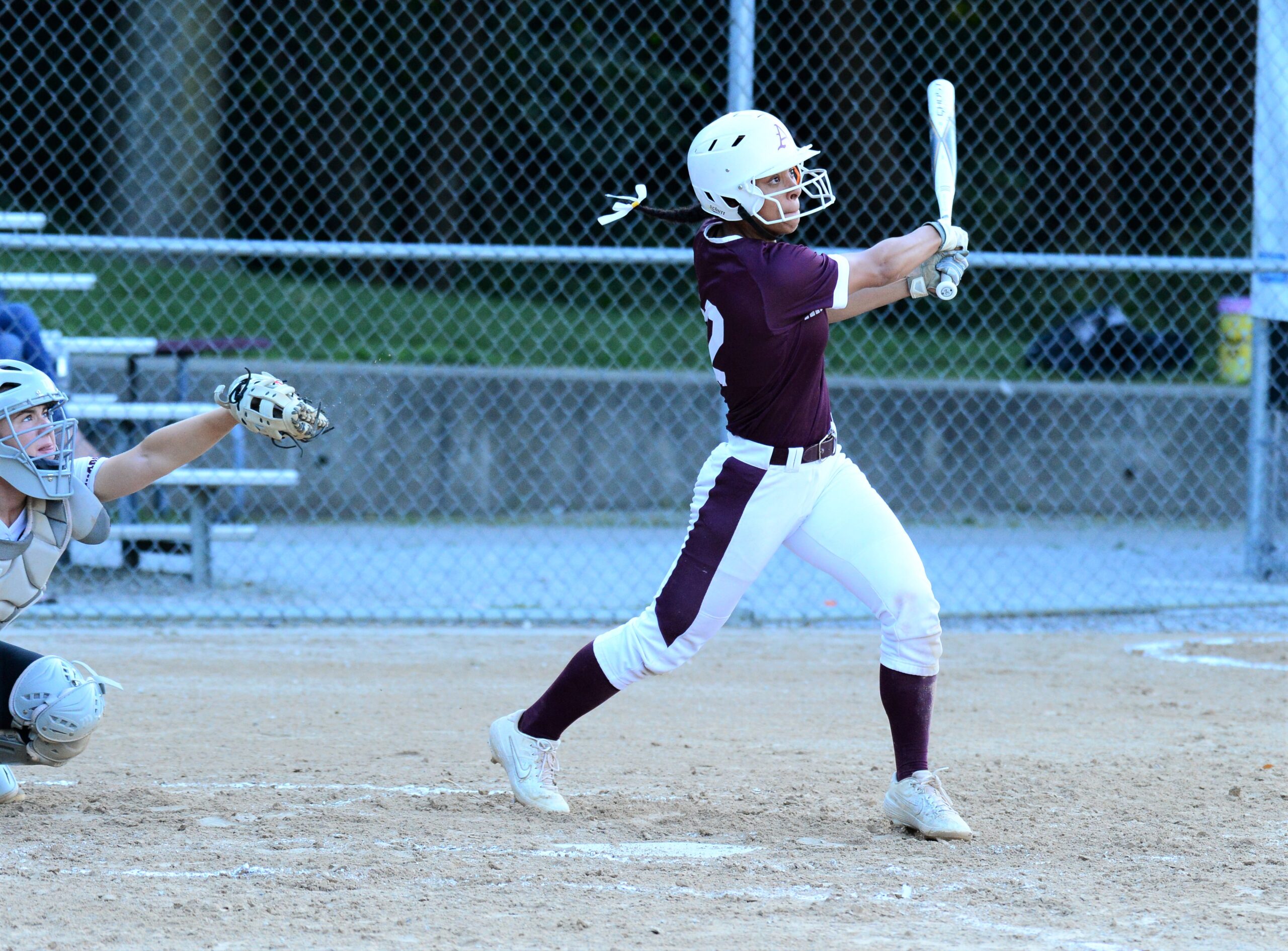 Ankeny boasts one of the state's top players in senior third baseman Jasmine Rumley. She batted .493 with 10 home runs, 14 doubles and 36 RBIs last season, when she also stole 39 bases in 40 attempts.
Rumley was named to the Class 5A all-state first team and the West all-district squad. She was a repeat selection to the CIML Central Conference first team.
Rumley, a University of Tennessee swimming recruit, could have left early for Knoxville to begin her college career. But she elected to stick around for one final softball season.
"She's probably got one of the underlying greatest work ethics that people don't see. I don't think people see the work," Bingham said. "The softball stuff can click in pretty quick. Her results are going to be there–there's no question about that. I'm more concerned about her leading us."
Rumley played in the outfield as a sophomore, when she batted .468 with 10 homers and 53 RBIs. She then moved to third base last year.
"She used to be a catcher, too," Bingham said. "She doesn't need a lot of reps (at third). She makes the plays anywhere you put her. Sometimes, you just have to figure out what's best for the team."
Second baseman Kailey Becker is the only other senior on the squad. She batted .158 with one homer and 11 RBIs as a junior.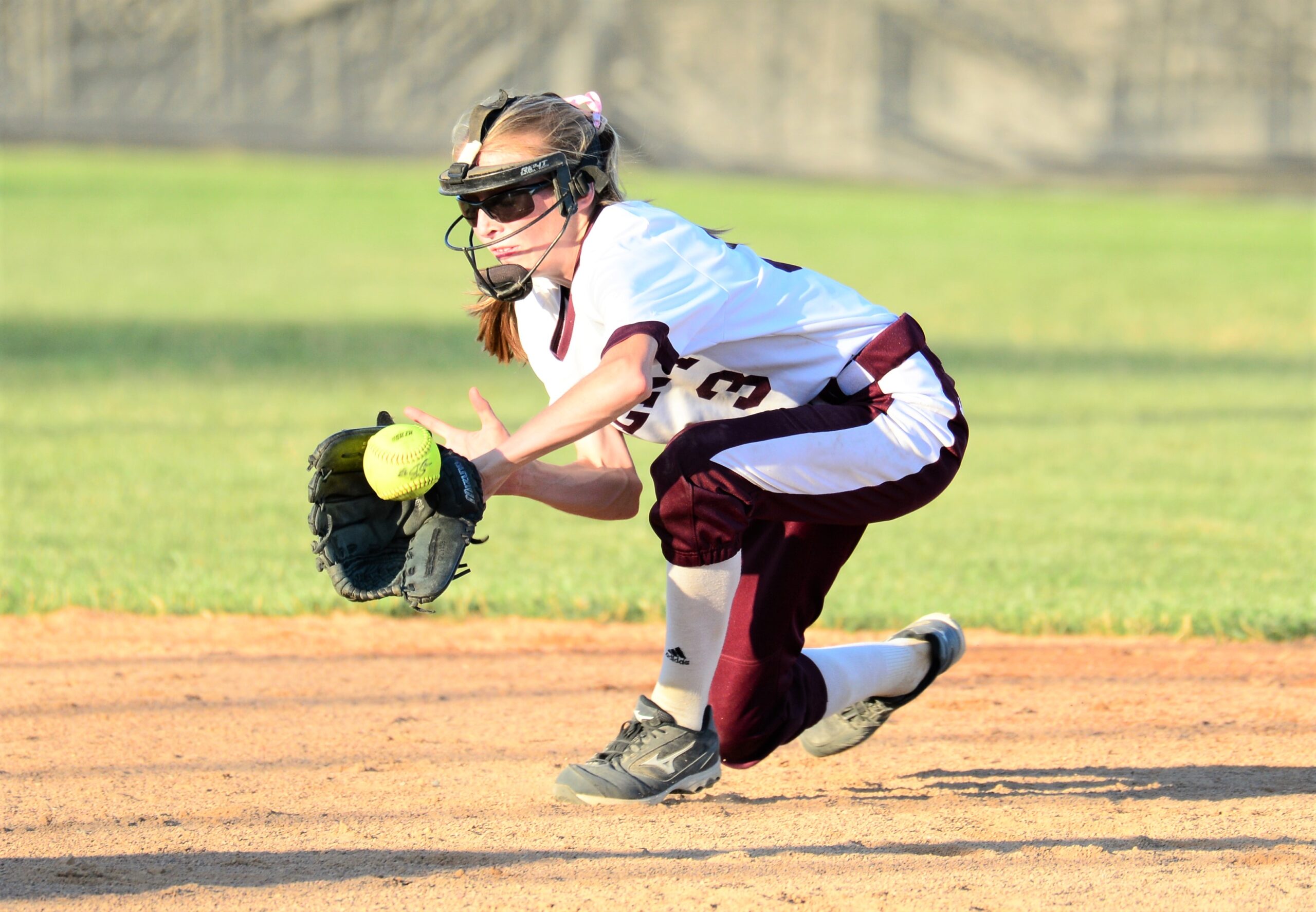 "It's their team," Bingham said of Rumley and Becker.
Among the team's other returnees are juniors Marina Carter, Madeleine Murphy, Gillian Overturf and Shelby Romig as well as sophomore Eva Fulk. They all started at least 21 games in 2019.
Murphy, an outfielder, batted .345 with 10 RBIs, a team-high 20 walks and 20 steals. She was a second-team all-conference pick.
Romig, a shortstop, batted .352 with eight RBIs, a team-high 11 sacrifice bunts and 10 steals. She received all-conference honorable mention along with Carter, who was often used as a designated hitter.
Carter batted .438 with one homer and 19 RBIs. She hit three home runs as a freshman, when she was a second-team all-league selection.
"Carter has had her share of injuries. She's had labrum tears the last two years," Bingham said. "Now, she's coming back and she can swing it."
Overturf, a first baseman, batted .250 with one homer and 11 RBIs last season. Fulk, an outfielder, batted .328 and drove in eight runs.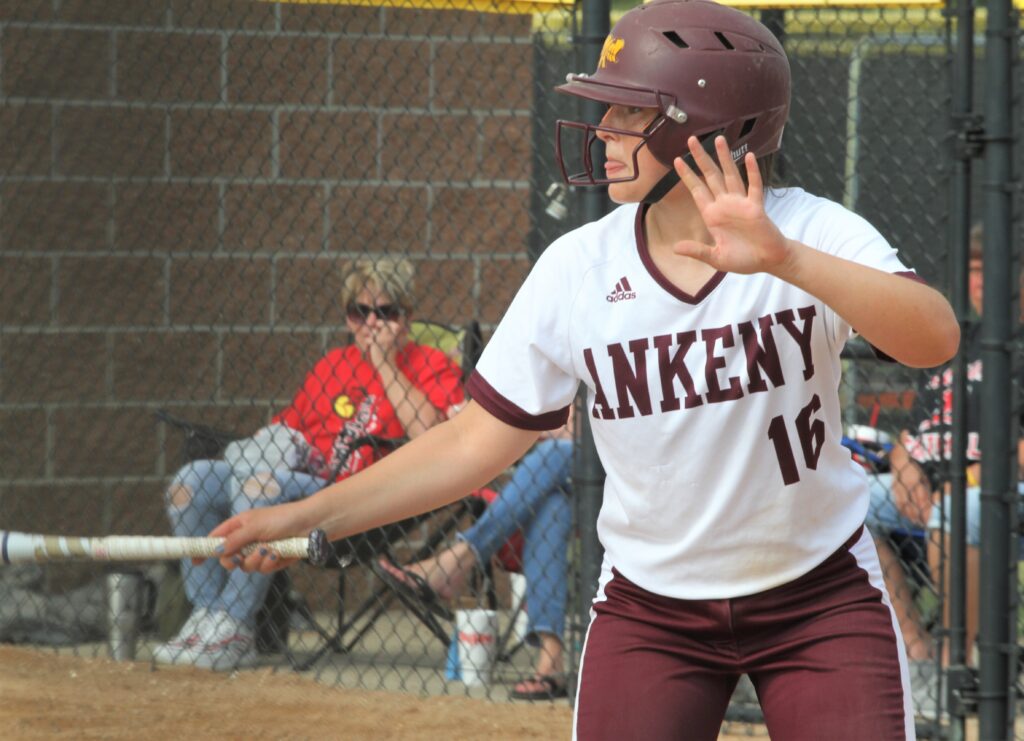 Ankeny also returns a trio of pitchers in junior Kayla Brummer, sophomore Ashtyn Billings and freshman Kendra Winfrey. They will all likely see more action following the graduation of Paige Jacobsen, who started 23 of the 39 games last year.
Brummer posted a 5-5 record with a 3.55 ERA in 19 appearances. She earned all-conference honorable mention.
Billings went 2-1 with a 2.62 ERA. Opponents batted just .207 against her.
Winfrey joined the varsity late in the season and pitched in four games, going 0-1 with a 7.00 ERA.
"We've got to find a pitcher who can shut teams down like Paige did last year when we get to the end of the season," Bingham said. "It might have to be by committee."
Several newcomers could also make an immediate impact for the Hawkettes, Bingham said.
"We're just so deep in every class, and that shows the growth of the program," he said. "We've got a lot of kids that nobody has heard of, so we're going to be lying in the weeds. Nobody knows what's coming. I'm pretty excited."