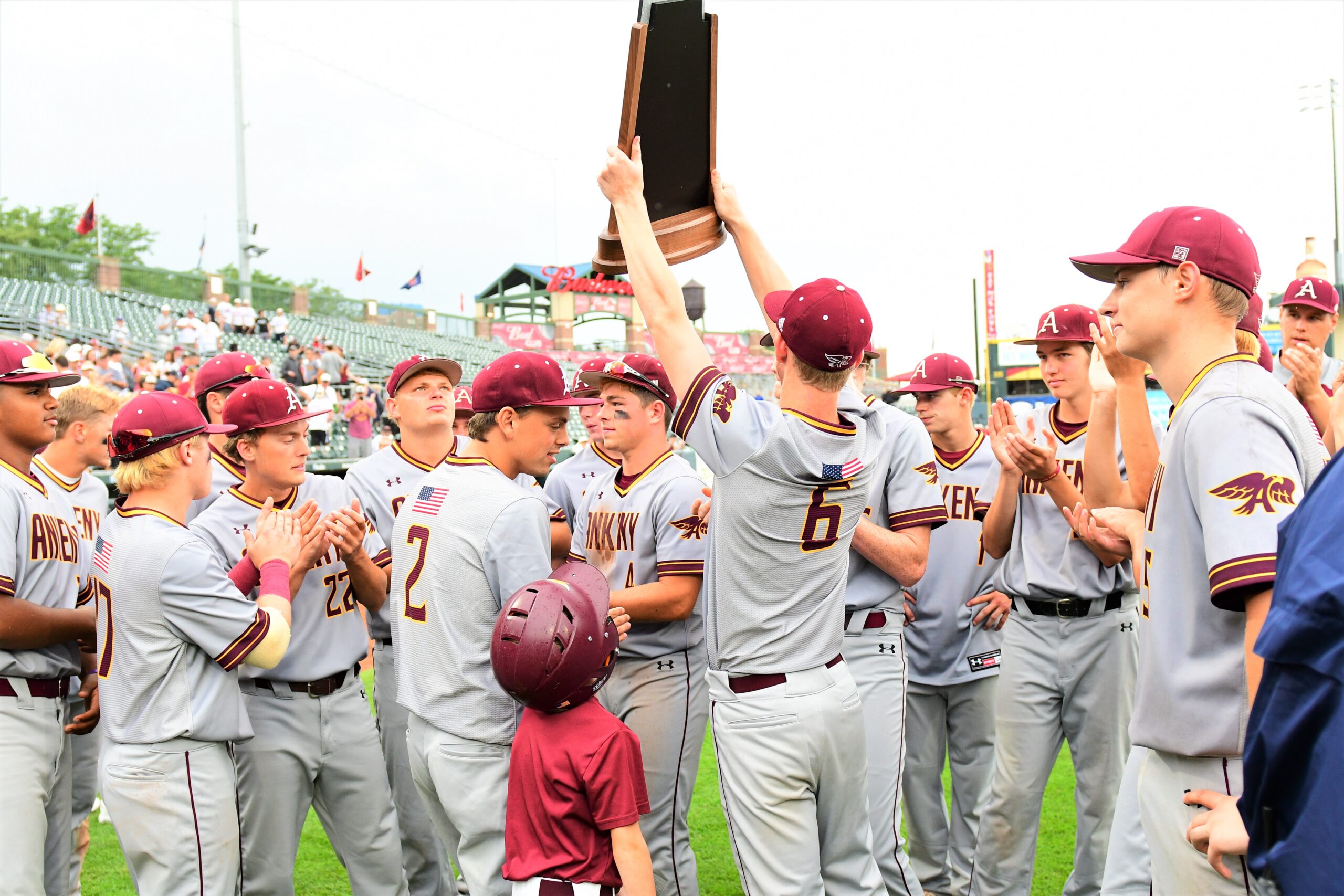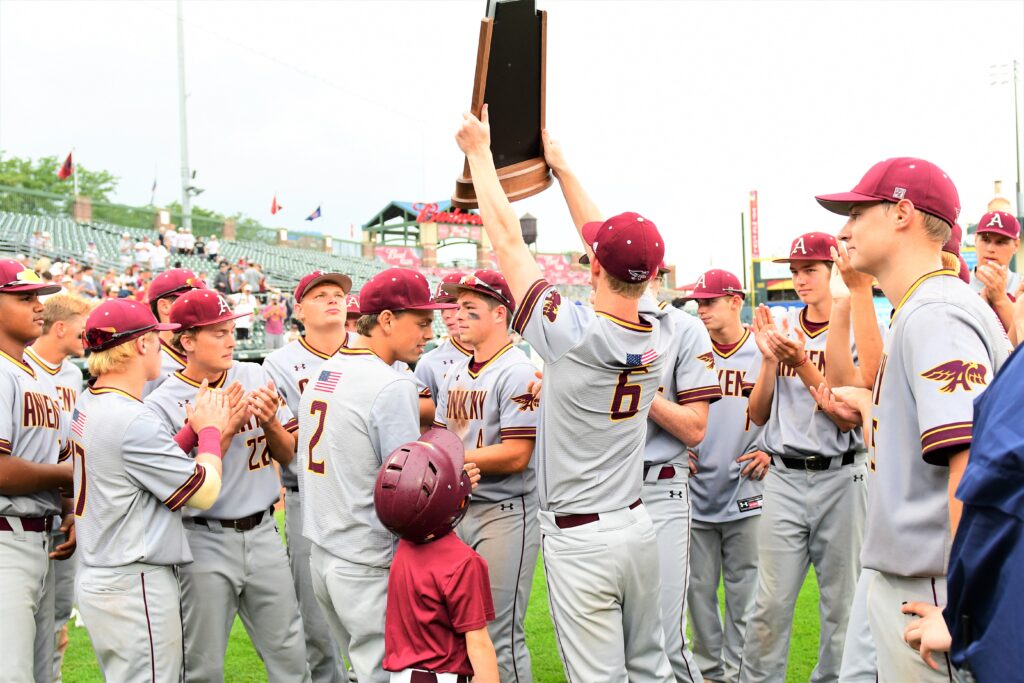 The Ankeny baseball players are just happy to be back on the field.
The Hawks will open their season on Monday with a doubleheader at Marshalltown. It's the start of an abbreviated campaign that consists of just 27 games due to the COVID-19 outbreak that forced the cancellation of all spring high school activities.
"They understand that this is a privilege getting to play this summer," said Ankeny coach Joe Balvanz. "Both the players and parents have gone above and beyond to take the steps necessary to let us get on the field each day. I've been really impressed with their efforts."
Ankeny returns most of its starting lineup from a team that posted a 21-18 record last season. The Hawks advanced to the Class 4A state tournament for the first time since 2013 before losing to CIML Central Conference rival Johnston, 6-0, in the quarterfinals.
Balvanz and his players are looking to get back to Principal Park this season–perhaps with a better outcome.
"That's kind of been our goal (to go farther at state)," Balvanz said. "You go from hoping you can win, to thinking you can win, to expecting to win night in and night out. And that's no knock against our competition, because there are so many great teams in the CIML. It should be really fun over the next four weeks."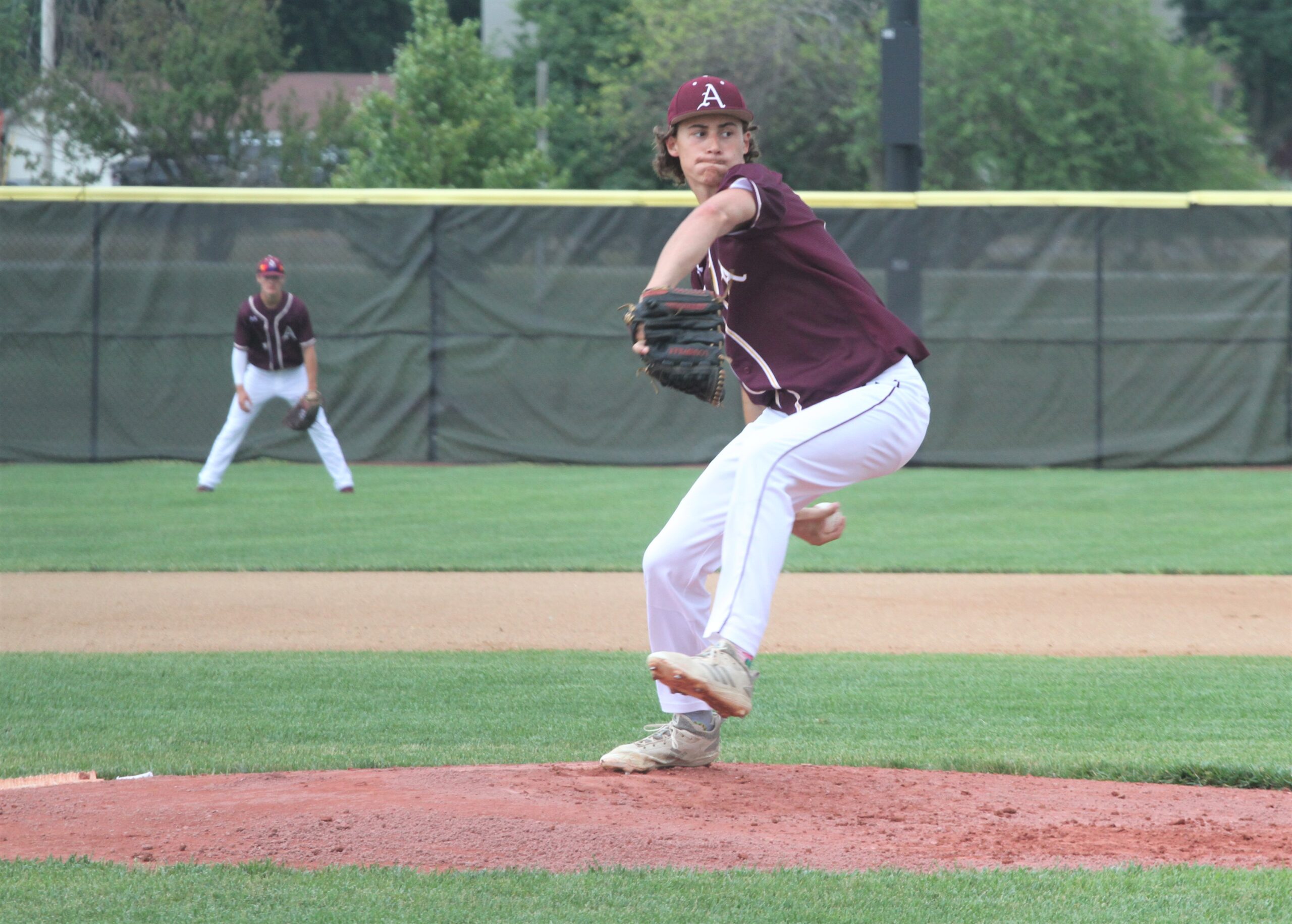 Much of Ankeny's optimism centers around junior pitcher and outfielder Brody Brecht, who has committed to play football for Iowa but will also try to play baseball for the Hawkeyes. He was recently named a third team Preseason Underclass all-American by Rawlings and Perfect Game.
Boasting a fastball in the mid-90s, Brecht compiled a 6-3 record with a 2.46 ERA and 70 strikeouts as a sophomore. He also batted .371 with three home runs and 30 RBIs.
Brecht was a unanimous pick to the Central Conference first team. He also earned all-district and all-state honors.
"He certainly has some God-given talent," Balvanz said of Brecht. "He's the first five-tool guy I've been around since (former Ankeny star) Joel Lanning. He's got a cannon for a right arm, he runs like a deer, he can hit for power and average at the plate, and to have that size and be able to move the way he does is something you don't see very often. But above all else, he's a great teammate. He loves being out there, and he works his tail off every day."
Brecht is part of a talented junior class that also includes shortstop Jase Bauer, pitcher and first baseman Weston Fulk, pitcher Will Johnson, second baseman Carter Smith, and outfielders Cael Boyd, Cooper Cox and Kade Somers. Another junior is Colin Riggs, who can play all nine positions.
"It's such a versatile, athletic group," Balvanz said. "I really enjoy being around them."
Boyd batted .342 with six doubles and 16 RBIs last year. He set a single-season school record with 34 stolen bases.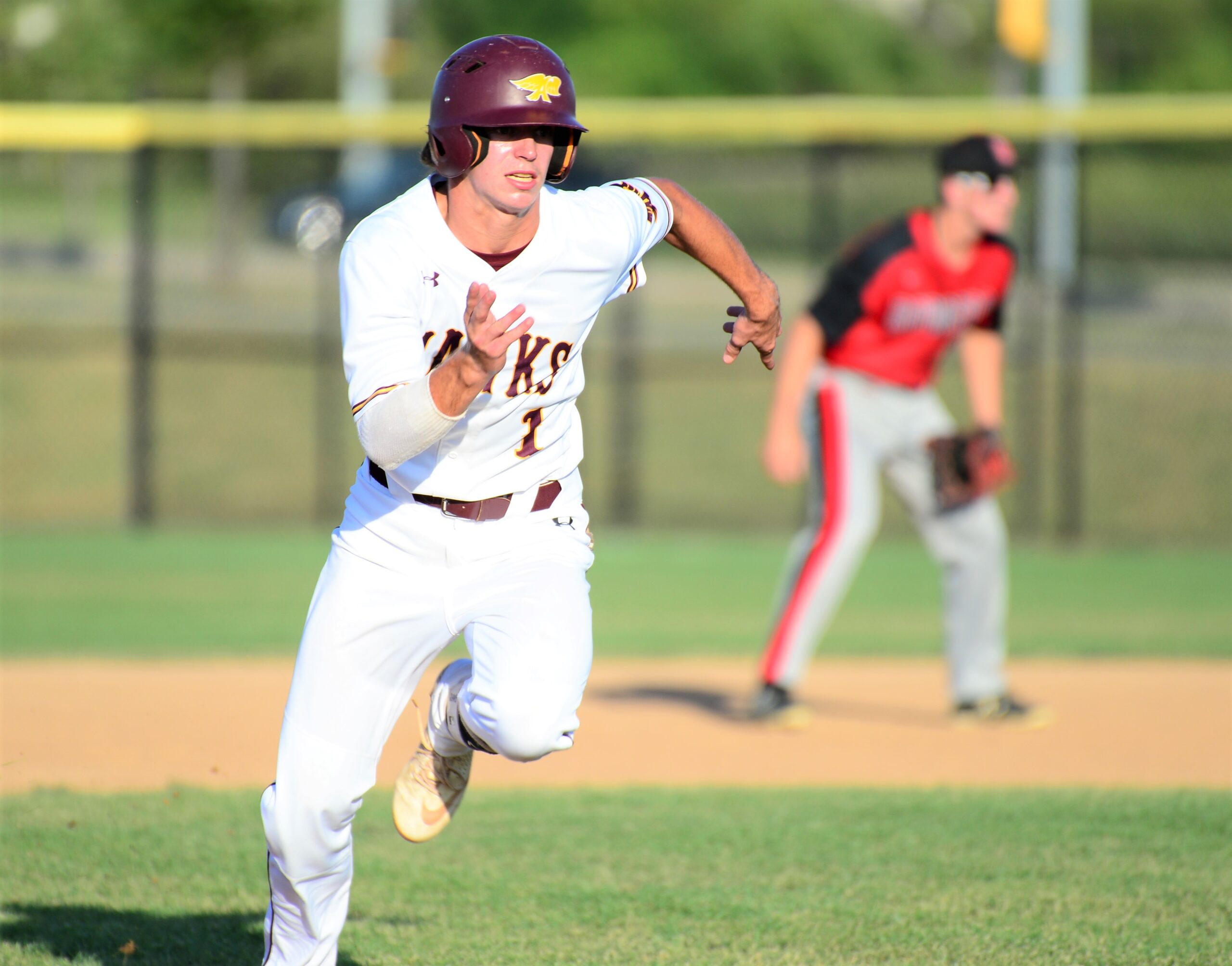 Boyd was named to the Central Conference second team. He was also a second-team all-district pick.
"Cael just shows up and puts the hard hat on," Balvanz said. "He and Kade are as consistent at practice as anybody I've seen in a long time."
Fulk, an Iowa recruit, batted .261 with one homer and a team-high 33 RBIs. He also went 1-2 on the mound with a 3.95 ERA.
Fulk received all-conference honorable mention along with Bauer, who batted .230 with 16 RBIs and had a team-high five triples.
"Jase has practiced with so much confidence," Balvanz said. "He communicates with everybody and runs the defense. I think he's going to have a very strong campaign."
Also back are senior catcher Mo Watson and senior third baseman Lucas Juhl, who have committed to play for Northwestern College and Simpson, respectively. They both earned all-conference honorable mention a year ago.
Watson batted .289 with nine doubles and 22 RBIs as a junior. He will share some of the catching duties with sophomore Tamden Webb-Tate, who has been promoted to the varsity.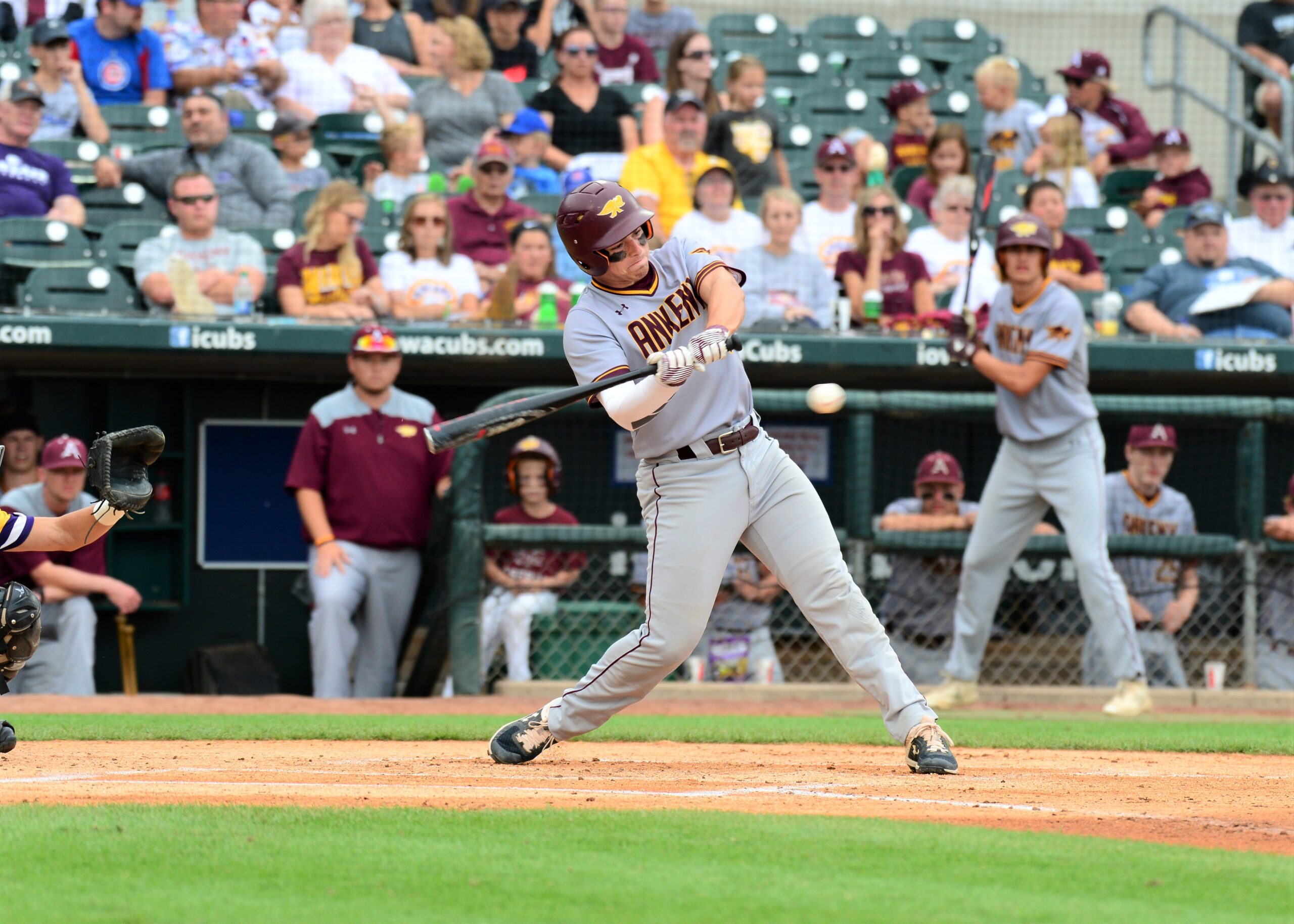 "We've had to bring Tamden up to speed on a few things, but he's a quick study and he has learned a lot from Mo, who's a great leader for us on and off the field," Balvanz said.
Cox led the team with a .379 average a year ago. He also went 1-2 with a 4.08 ERA.
Cox will be part of a rotation that also includes Brecht, Fulk, Johnson and sophomore Samuel Andrews. Johnson went 1-2 with a 2.57 ERA last year, while Andrews went 2-1 with a 5.09 ERA.
"Will has really developed," Balvanz said. "He and Weston have probably shown the most growth."
Balvanz said the Hawks may have to rely on their pitching and defense early in the season.
"Sometimes it takes a week or two for the bats to catch up to the pitching, but we get two weeks into it we're halfway through our season," he said. "But I think our guys are ready. We're just thankful to play."