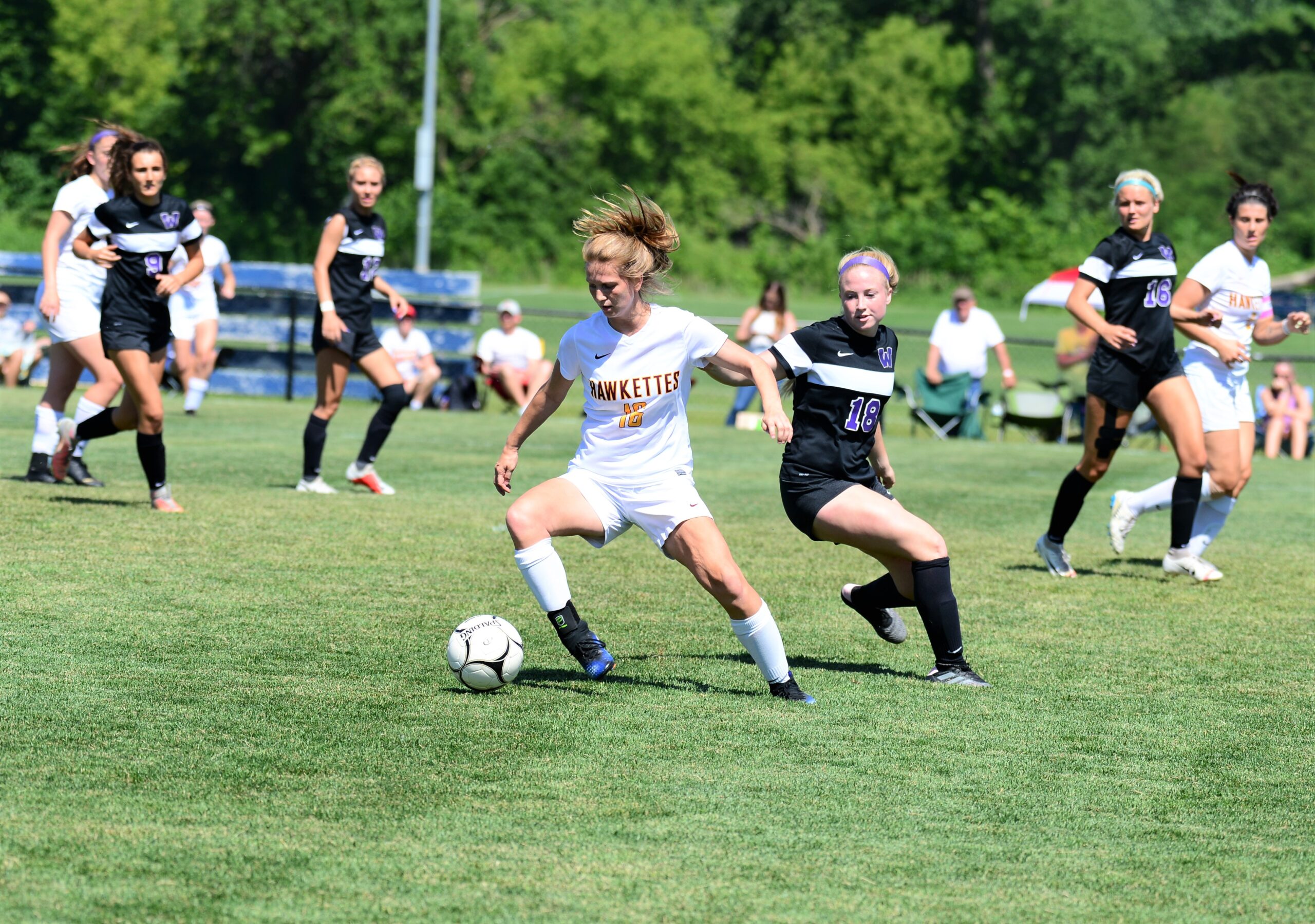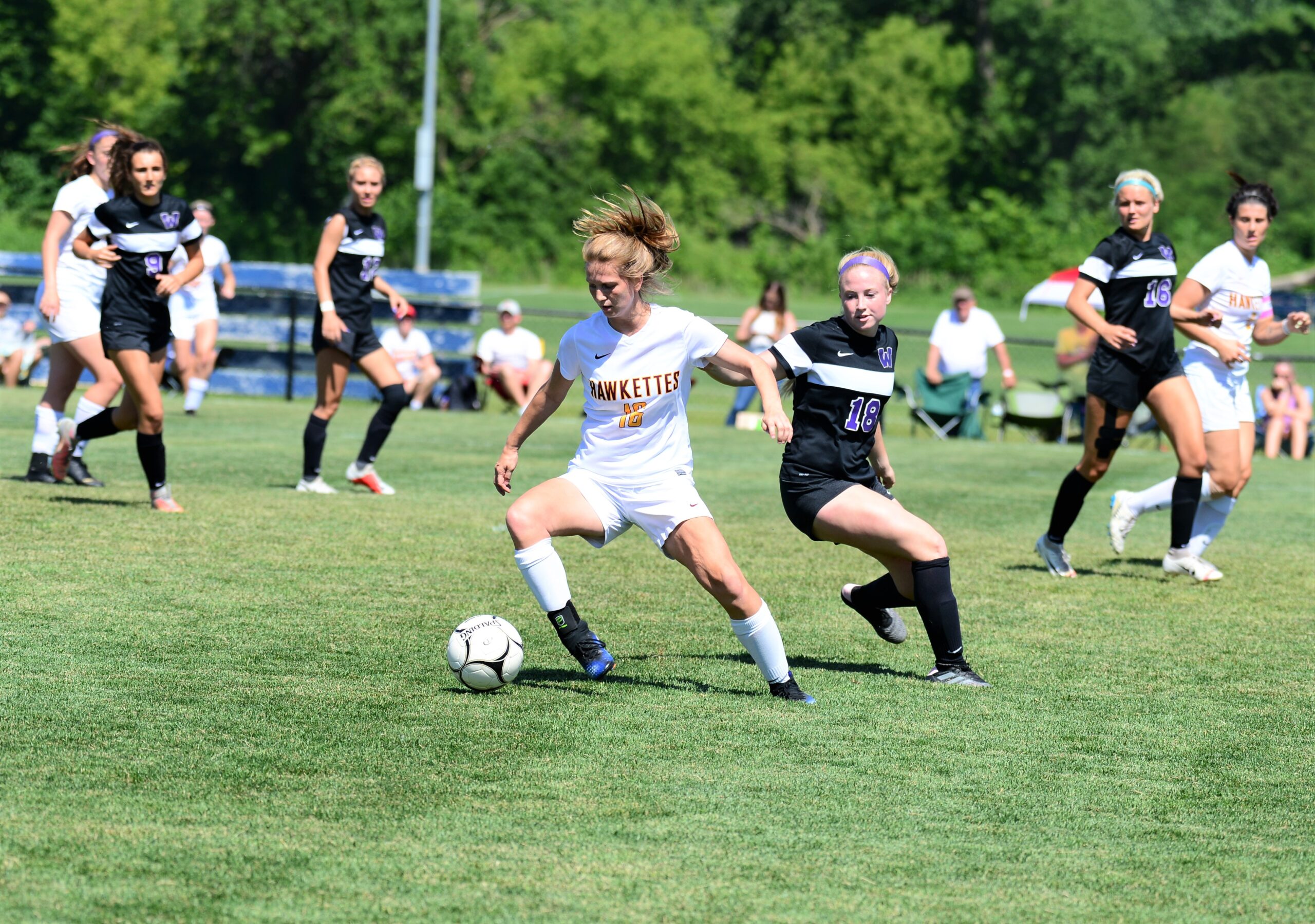 Senior Acacia Biehl helped the Ankeny girls' soccer team to the Class 3A state championship in 2019. She had one goal and three assists for the Hawkettes.
Biehl has committed to play for Wartburg College in the fall.
Here is some inside info on Biehl:
You have an interesting first name. Is there a story behind how you got it?
My parents have always liked unique names. They gave my brother four to six choices and let him pick the name he liked best.
June 8 was the one-year anniversary of the day that your team captured the state title. How often do you think back to last year's tournament?
I think back to the state championship a lot. My team and I worked extremely hard to get to that point. The coaches always pushed us forward as the season went on. It is interesting to look back at the beginning of the season and the behind the scenes that nobody got to see. From the beginning we wanted our new program to be a legacy at Ankeny. Coach Brown and coach Lynn were able to help lift the Ankeny program from the 2018 season. They had a vision for us and we wanted to make the vision happen. The state championship will always be an accomplishment and a great memory to look back at.
What's your favorite memory from the championship run?
My favorite part was just being able to have the best team I can ask for. We were all there to celebrate and to work hard together. We came together as a family and worked restlessly to have a great relationship and to understand each other.
Your team obviously didn't get the chance to defend its title. If there had been a season, do you think your squad could have gone back-to-back?
I believe that only time could tell. We lost a lot of talent with the 2019 senior class but that would have made the team work harder. I think our effort as a team could have told us how the season would go. It would be a brand new team which means new talent, new effort and new visions for the program.
On the bright side, Ankeny will remain the defending state champion for at least another year. Can you take some satisfaction from that?
Satisfaction will always come with winning a state title. While it's a great feeling there is some baggage of not having another chance to play for Ankeny one more time and to not prove our program to the state again. I will miss playing with my best friends before we become rivals in college soccer.
Now that the state has started to open up again, do you feel like things are beginning to get back to normal?
I think it'll be awhile before life goes back to normal again. Safety needs to remain the top priority for the state which can ultimately mean that life will stay different for awhile.
Plans for the summer?
As of now my plans for the summer are to get ready for college. My goal is to get in shape for the season and to work as much as I can. I also hope to hang with my friends and my soccer team as much as possible.
What did you like about Wartburg's program?
The team, coaches and the students at Wartburg made me feel at home. The team all have the same goals and lead by example. They are also very assuring that the program is a family. They also respect one another especially the coaches.
What other schools did you consider? Was it a tough choice?
I was deciding between Iowa, Iowa State and UNI just for school but overall decided that I didn't want to be done with my soccer career. The college process became a lot easier when I made the choice of playing soccer.
There are already four other Ankeny girls on the Wartburg roster. Did you consult with any of them before you made your decision?
I consulted with some of the girls and they made sure I felt at home with the program and the college as a whole. They helped a lot with making my college decision.
What will you study?
As of now I am planning on studying education and history.