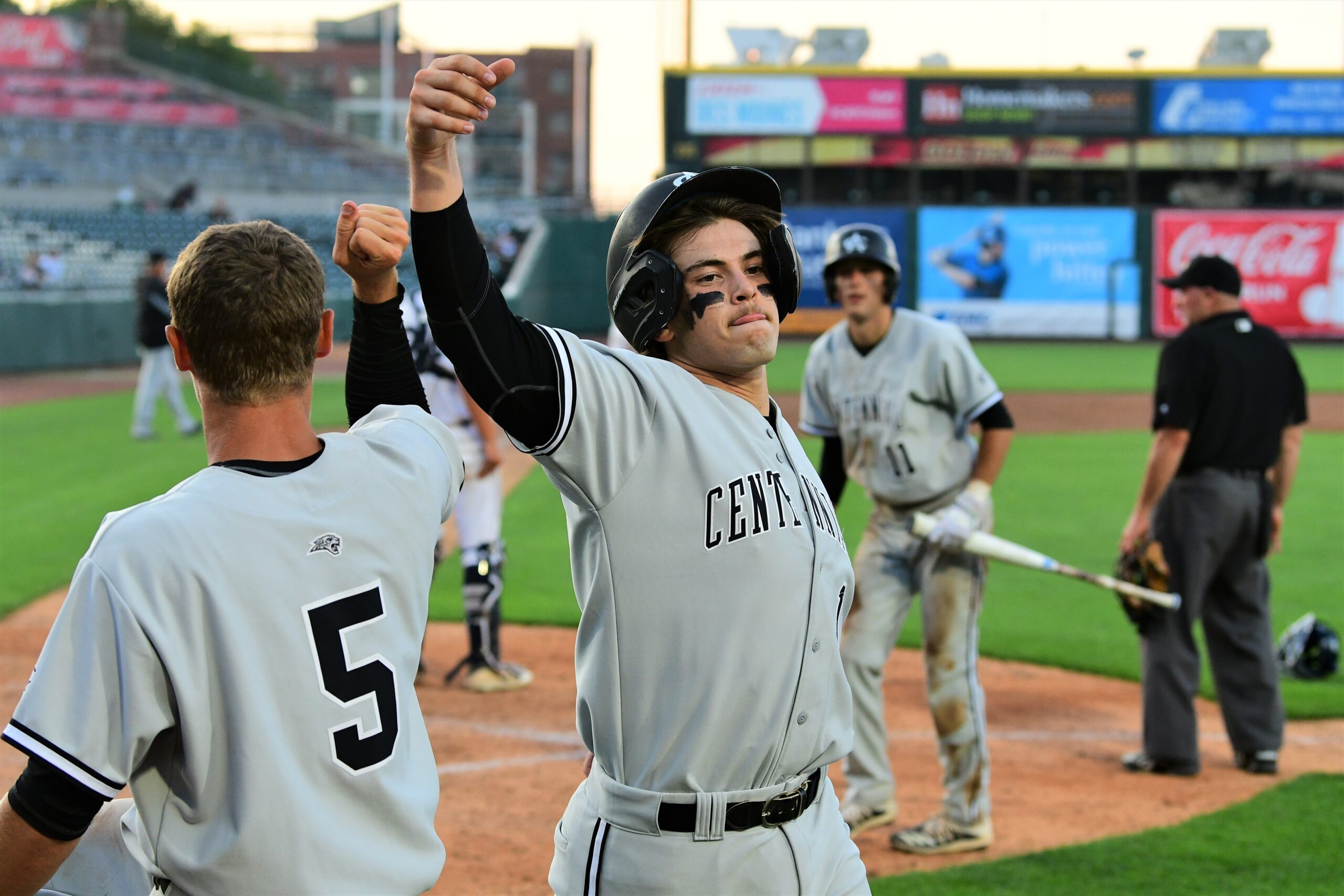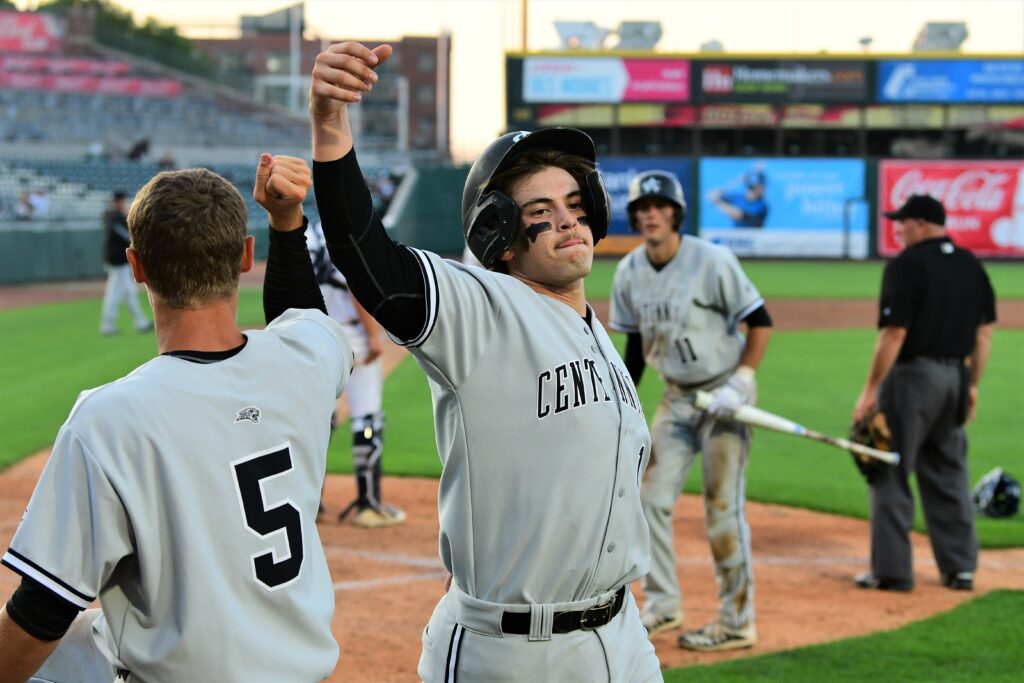 Much of the attention on Monday's baseball doubleheader between Ankeny Centennial and Des Moines Roosevelt was focused on the national anthem.
But once the games began at Principal Park, the Jaguars showed that they might be an underrated team in Class 4A.
After the Roosevelt players knelt during the anthem to join the ongoing protest against racial injustice, Centennial came out and swept the twinbill by scores of 4-3 and 8-3. The Roughriders are ninth in Class 4A in the preseason rankings by the Iowa High School Baseball Coaches Association.
"Roosevelt is a ranked team and certainly worthy of the ranking–they're an excellent ball club," said Centennial coach Mark Hey. "So this was a good way to start the season."
The Jaguars won the opener behind a complete-game pitching performance from Trey Morris. Hey considered going to his bullpen for the last three outs, but his senior righthander talked him out of it.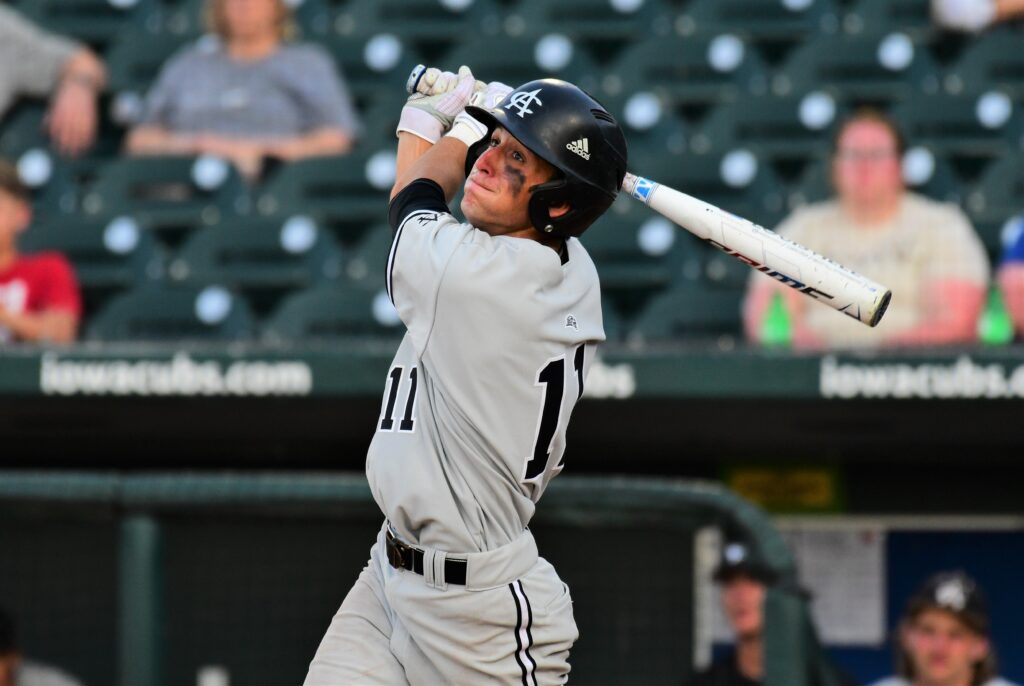 "Trey was still really strong at the end of the game," Hey said. "He got a little shaky in the sixth (inning), but (Roosevelt) had the bottom of the order coming up in the seventh. Trey convinced me to let him go back out there, and he shut them down and got the win."
Centennial took an early lead when Keaton Gray tripled with one out in the first inning and scored the first run of the game.
"That kind of set the tone," Hey said.
In the nightcap, Trey Hansen started on the mound for the Jaguars and pitched the first four innings. Dane Churchman then got the next six outs before Ryan Vermeer closed it out by pitching the seventh inning.
"All three of those guys did a nice job," Hey said.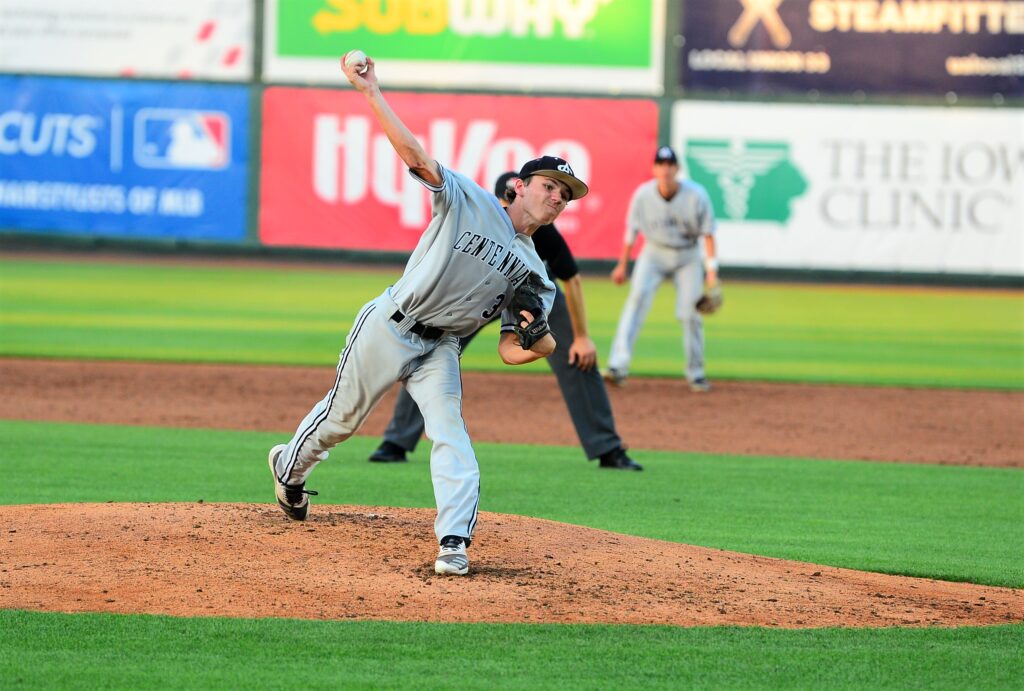 At the plate, Centennial got contributions from players up and down the lineup in both games. Catcher Jackson Powell and third baseman Tate Williams both had some big hits for the Jaguars.
"Tate and Jackson swung the bat really well," Hey said.
All in all, it was a productive night for the Jaguars, who will be looking to get back to Principal Park at the end of the season for the Class 4A state tournament.
"It's a beautiful park," Hey said. "The I-Cubs keep that field looking amazing all year round, and it was just a great experience to play down there. They're a class organization to work with the high school teams the way that they do."
Centennial will host a doubleheader against Des Moines East (0-2) on Wednesday.