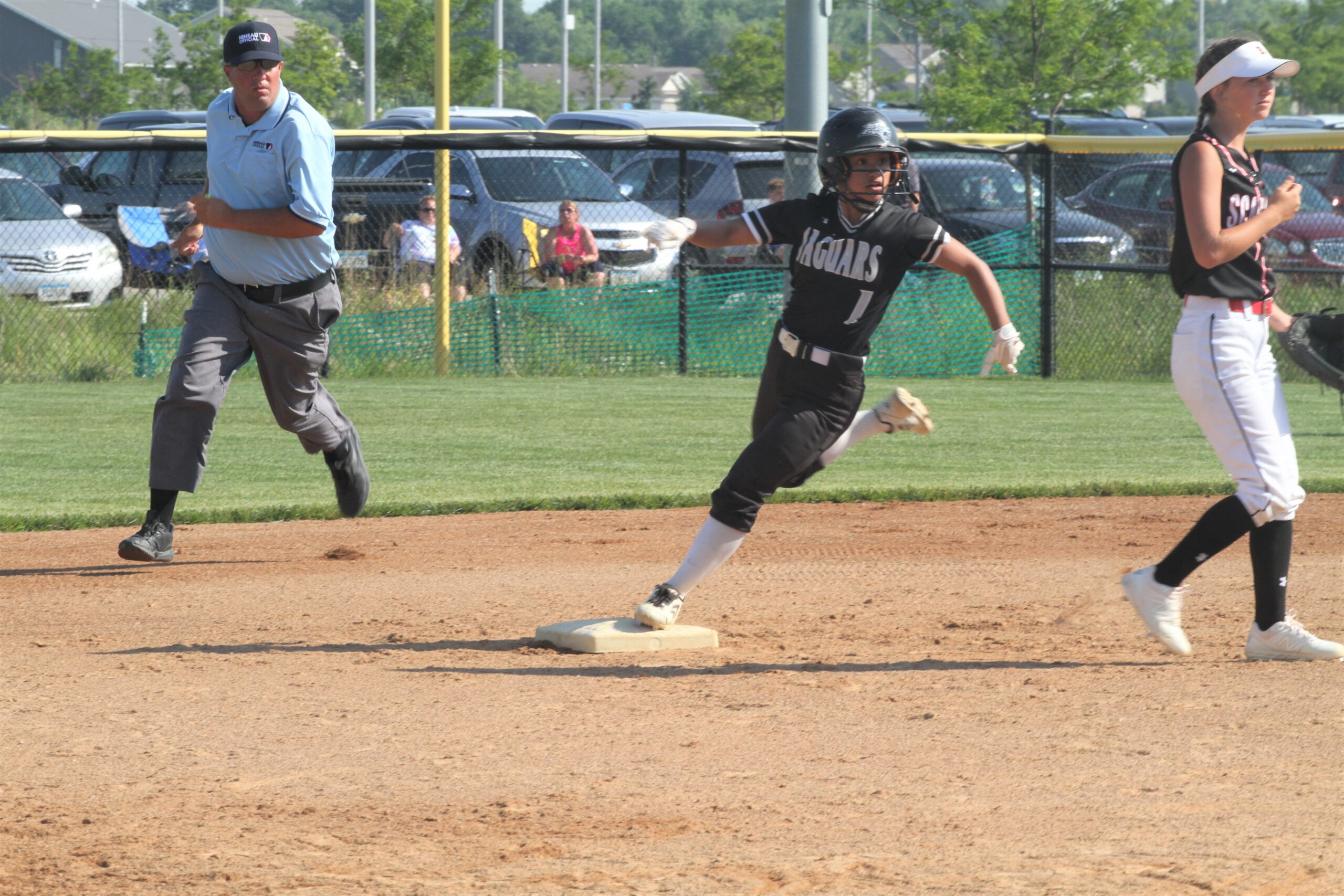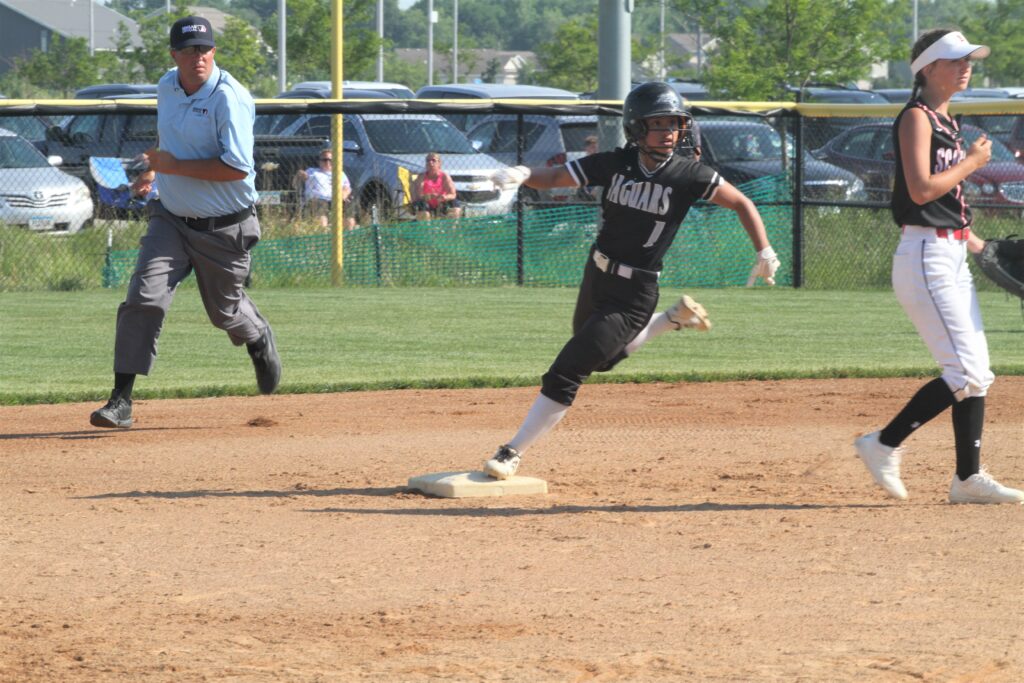 The Ankeny Centennial softball team picked up right where it left off on Monday.
After scoring a total of 26 runs in a season-opening sweep at Des Moines Roosevelt, the 11th-ranked Jaguars rolled to two more victories on Wednesday in their home opener.
Centennial improved its record to 4-0 with a pair of run-rule wins over Des Moines East. The Jaguars posted a 12-2 triumph in five innings in the opener, then completed the sweep with an 11-1 victory in six innings.
"The girls are playing well," said Centennial coach Brett Delaney. "They came to the park ready to go after a good opening night and continued to hit the ball well tonight."
Ella Schulz went 3-for-3 with two doubles and two RBIs in the first game. Taylor Runchey went 3-for-4 with a double and an RBI, and she also scored three times.
Anna Christiansen went 2-for-3 and knocked in two runs. Mackenzie James doubled and drove in three runs.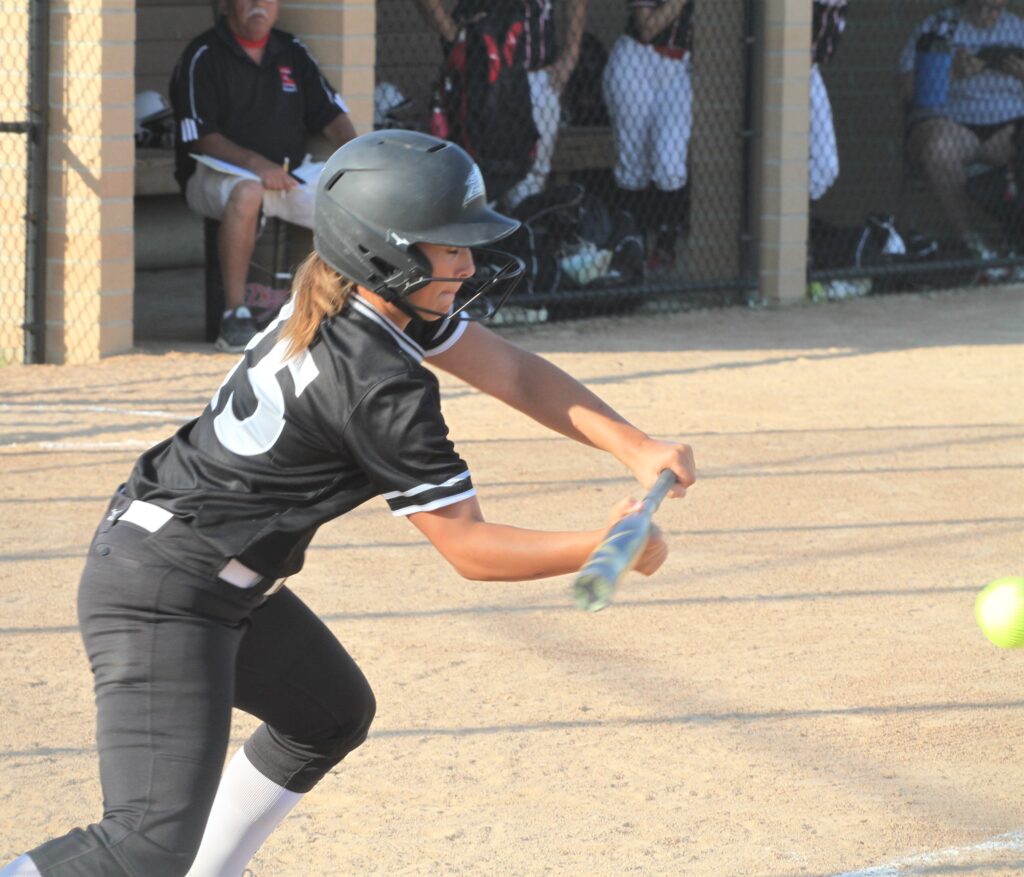 "The girls are buying in," Delaney said. "They're looking for their pitch and not expanding their zone right now. They're pretty dialed in, and that's a testament to all the work they did in the offseason."
Madi Huisman (2-0) was the winning pitcher in the opener. She tossed a two-hitter and had four strikeouts.
Huisman survived a shaky third inning when the Scarlets (0-4) scored both of their runs.
"Our goal tonight was to kind of extend (Huisman)," Delaney said. "We're going to have those bumps in the road and she's going to have to battle through those tough innings. But she's got the defense behind her to rely on them. If (the batters) put it in play, we'll find a way to get some outs."
Maggie Fisher (1-0) earned the win in the nightcap in her first varsity start. She allowed four hits and had three strikeouts.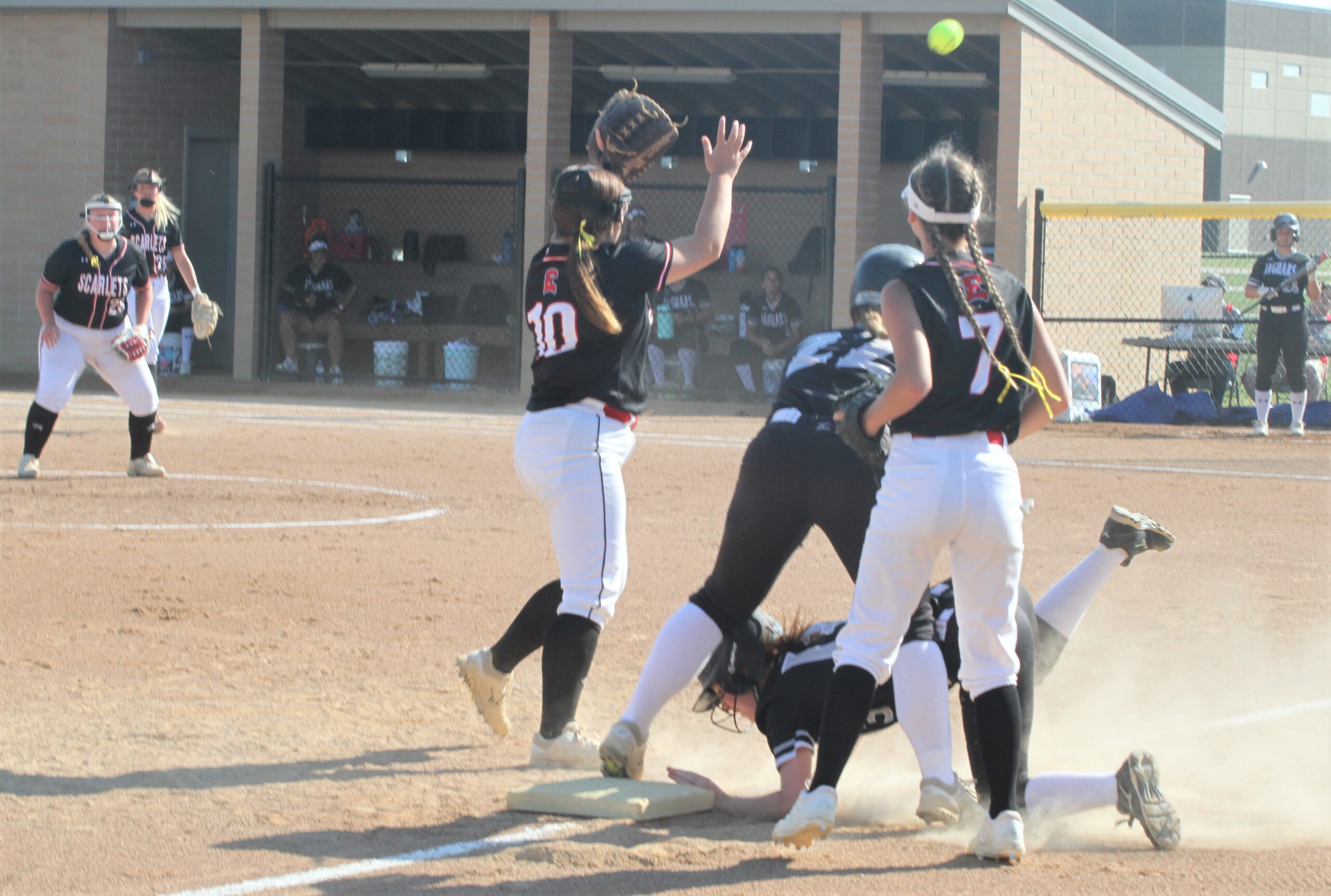 "She came in and threw well," Delaney said. "She was right around the zone all night and allowed the defense to help her out. She earned that victory. The girls wanted to give her a big dog pile afterwards, but we're not allowed to right now (due to the COVID-19 guidelines)."
Sydney Morris went 3-for-4 with a double and an RBI for the Jaguars. James and Runchey each drove in two runs.
Franie Burnett went 2-for-3 with an RBI. She also scored three runs.
"It was just a team effort tonight," Delaney said. "We scattered some hits all around the park and found a way to put the ball in play. We just took advantage of the things that East gave us."
The Jaguars will host a doubleheader against Marshalltown (0-4) on Friday.