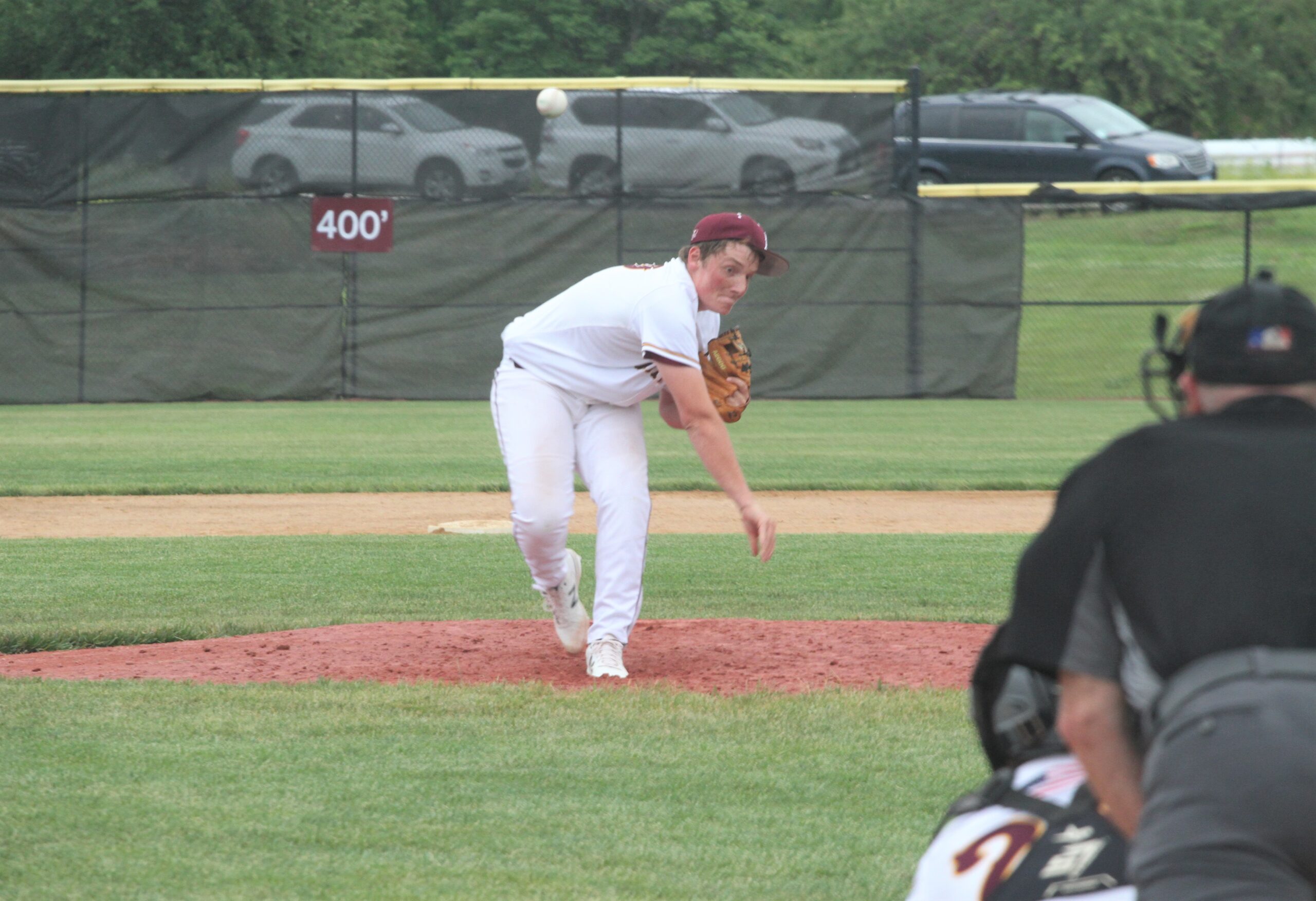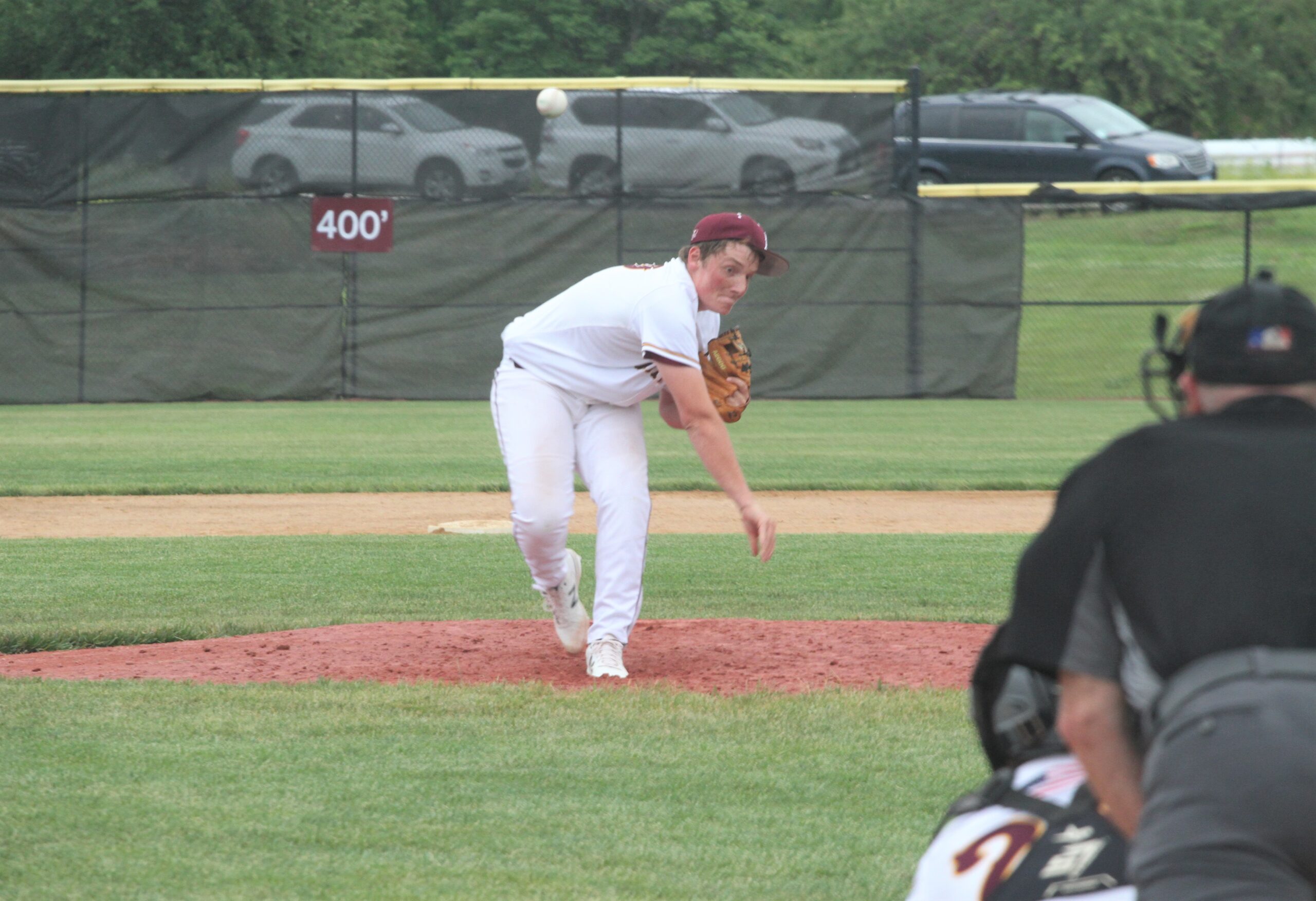 Bryce Rinderknecht was anxious to get back on the mound following a tough loss on Wednesday.
The Ankeny senior got another chance to pitch less than 48 hours later–and he made the most of it.
Rinderknecht tossed a one-hitter and had 10 strikeouts to lead the second-ranked Hawks to a 4-0 victory over visiting Des Moines Hoover in the first game of a CIML baseball doubleheader on Friday.
"I was starting off with first-pitch strikes and just working my curve ball and making them swing in the dirt," said Rinderknecht. "I felt really good with all my pitches."
Rinderknecht came out of the bullpen on Wednesday and took the loss as Ottumwa rallied in the seventh inning for an 8-7 win in the nightcap of a twinbill. That was the only loss thus far for Ankeny (5-1), which completed a sweep on Friday with a 17-7 victory in five innings.
"I definitely like starting more than I do coming on in relief," Rinderknecht said. "That was a tough spot for me (at Ottumwa), but I didn't let it get to me. I just came out here and threw strikes and let the guys behind me work."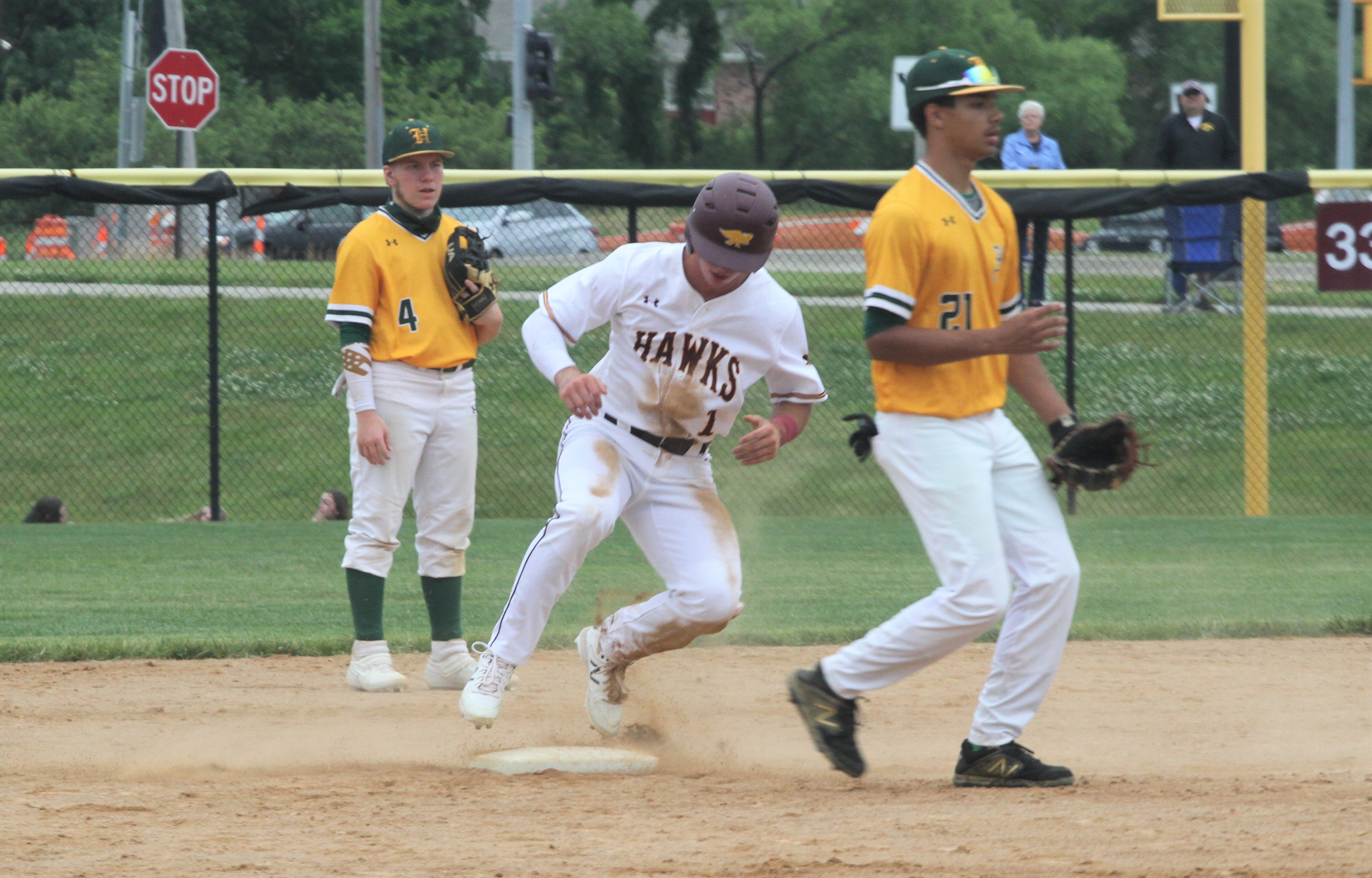 Rinderknecht did most of the work himself. He walked none while throwing 83 pitches and struck out the side in the sixth inning.
"One of the things that I challenged the guys after Ottumwa was they needed to come out and throw strikes, pound the strike zone and work ahead in the count and get multiple pitches over for strikes," said Ankeny coach Joe Balvanz. "I was really proud of Bryce and his senior leadership."
Ankeny had just five hits in the first game, but it turned out to be enough. Carter Smith went 2-for-3 with a triple and one RBI, while Weston Fulk and Tamden Webb-Tate each doubled and drove in a run.
Mo Watson had the Hawks' other hit–an RBI single in the first inning.
"That's a tough adjustment for a high school kid. (Hoover's pitcher) didn't throw hard at all, and our guys are used to seeing something a little quicker," Balvanz said. "I thought eventually in game two we got around to making that adjustment. It just took a little longer than I would have liked."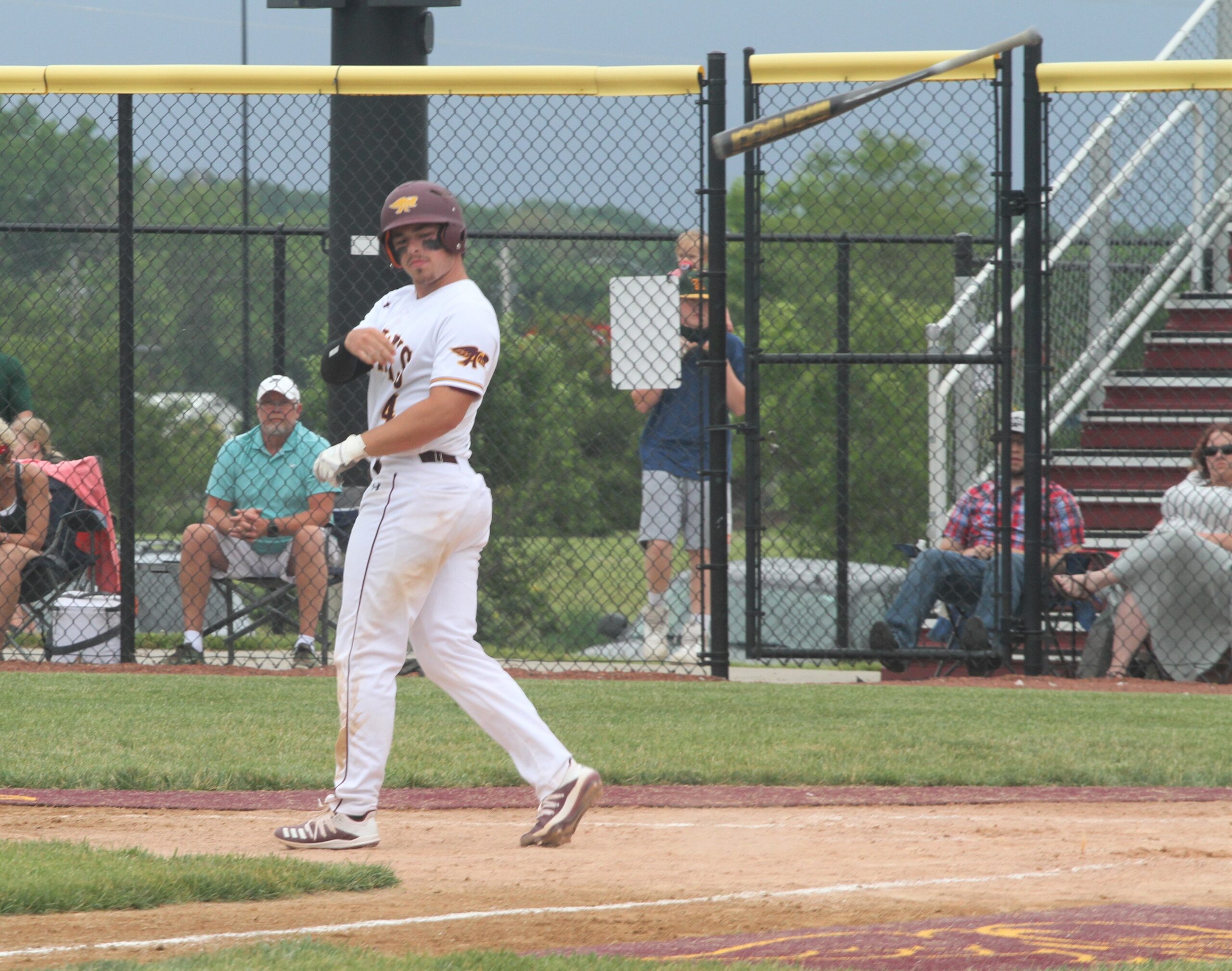 In the nightcap, Ankeny erupted for eight runs in the second inning and later scored six times in the fifth to end the game. The Huskies fell to 0-6 on the season.
Brody Brecht tripled and drove in four runs. Fulk went 2-for-4 with a double and three RBIs, while Cael Boyd and Smith each went 2-for-3 and knocked in a pair of runs.
Freshman Alex Griess started on the mound for the Hawks before getting some relief help from Lucas Juhl.
"Alex is a big kid, and he throws the ball pretty well," Balvanz said. "He did a good job, and my guess is we might see him sooner rather than later back at the varsity level."
Ankeny will play a doubleheader at No. 3 Southeast Polk (6-0) on Monday.