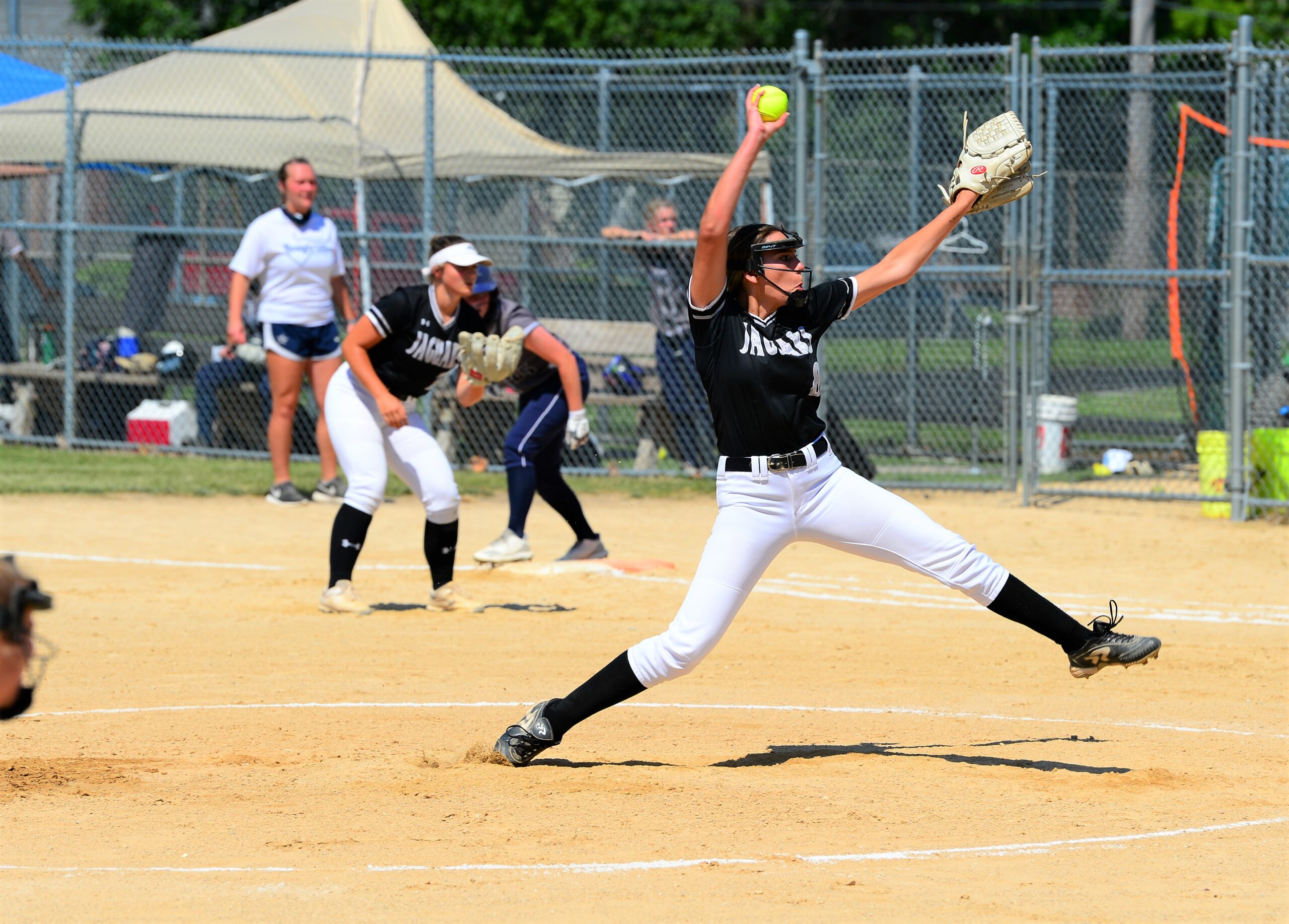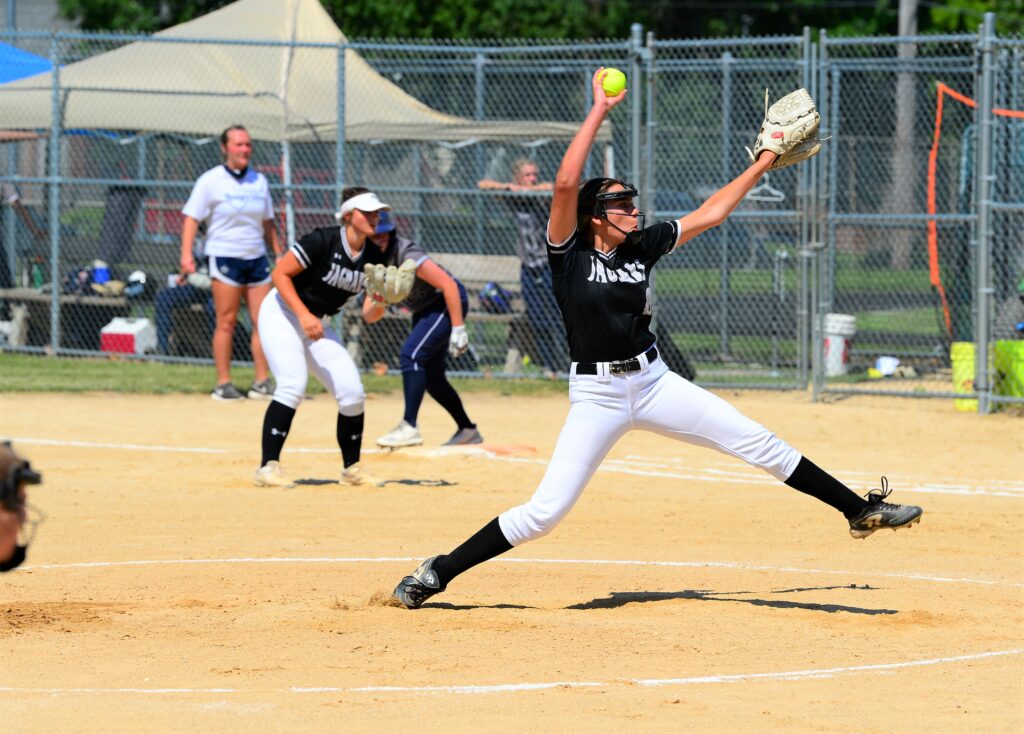 Senior pitcher Madi Huisman has helped the 10th-ranked Ankeny Centennial softball team to a 6-0 record this season. She tossed a no-hitter Friday as the Jaguars defeated Marshalltown, 10-0, in five innings in the first game of a doubleheader.
Huisman has compiled a 3-0 mark with a 1.50 ERA. Opposing hitters are batting just .091 against her.
Here is some inside info on Huisman:
How is the season going thus far?
Our season is off to a great start! We have been hitting well, pitching well, and our defense is spot on.
Have you been pleased with your performances?
I feel as if my practice and effort have paid off so far. There are still so many things I need to work on, but with help from my coaches, teammates, family and friends I have been confident on the mound and continuously working hard.
How many different pitches do you throw, and which one do you think is your best?
I throw a fastball, change up, drop ball, curve ball, and rise ball. I usually go to my curve ball or rise ball when I am ahead in the count.
As a senior, are you trying to be a leader for the team?
Absolutely. I am so excited to be a part of this team and am so excited to play this season. I want to be a good leader and role model for my team throughout the season. The other seniors are great leaders as well.
Coach Delaney used five different pitchers in the season-opening doubleheader at Des Moines Roosevelt. Is it nice to know that he has a lot of relief options if and when you ever get tired in the circle?
It is very relieving to know that I have support on the mound. I have great confidence in the rest of our pitching staff. Everybody has had an opportunity to go out and show their talent, and they will be an important factor in the rest of our season.
Your schedule gets considerably tougher this week with doubleheaders against Johnston, Dowling Catholic and defending Class 5A state champion Valley. Do you think you'll learn a lot about your squad this week?
I think I will learn a lot about what happens when we are under pressure and things get tougher. It'll be interesting to see everybody's roles in certain situations and how we can come together to support one another.
Has it been difficult to adjust to the various safety guidelines due to COVID-19?
The biggest difference is teammate interaction, but we are adjusting and are just thankful we get to have a season.
You have committed to play for Iowa Central next year. What did you like about their program, and was it a tough decision for you?
It was an easy decision. I felt I connected well with the coaching staff and players, as well as academic-wise.
Doesn't your family have a history with Fort Dodge? Was that a factor?
My dad was born in Fort Dodge and his family grew up around the area, my grandfather played baseball in Fort Dodge, and my great uncle teaches there, but that did not have a factor in my decision.
What are you planning to study in college?
I have been accepted into the nursing program at Iowa Central.
There's been a lot of attention focused on the national anthem because some high school players–including the entire Roosevelt baseball team–have knelt during the anthem to join the protest against racial injustice. Do you think it's OK for players to kneel?
I think that people have the right to express themselves however they want.