The schedule got a lot tougher for the Ankeny baseball team on Monday night.
The second-ranked Hawks discovered that they still have a lot of work to do.
Ankeny traveled to No. 3 Southeast Polk for a CIML doubleheader and got swept by the undefeated Rams, 8-1 and 7-6.
"They exposed some things that we need to work on," said Ankeny coach Joe Balvanz.
Southeast Polk (8-0) completed the sweep with a walk-off win. Will Johnson (0-1) gave up a bases-loaded walk to force in the winning run.
"It was kind of fitting," said Balvanz, whose team dropped to 5-3 on the season. "We walked seven guys in game two and six guys in game one. They're too good of a team to give them 13 free base runners. Tip your cap to them–they outperformed us in every facet of the game."
Ankeny trailed in the nightcap, 6-1, before rallying for five runs in the top of the seventh inning. Jase Bauer went 2-for-4 and drove in three runs for the Hawks.
"We put together some really good at-bats, and we got a few walks. Our guys just battled," Balvanz said. "We tied it up and had the bases loaded with no outs, but then we didn't score again. That kind of took the air out of our sails. We just couldn't situationally get the job done."
Carter Smith went 2-for-3, scored two runs and knocked in another. Tamden Webb-Tate went 2-for-4.
Evan Martin went 3-for-4 with two doubles and two RBIs for Southeast Polk. He also doubled and drove in a run in the first game.
"That Martin kid can really swing it," Balvanz said. "They don't give away any outs."
Brody Brecht started on the mound for the Hawks, but he needed 81 pitches to get through four innings. He allowed four walks and four runs–all of them in the second inning–and racked up eight strikeouts.
"Brody actually threw really well, but it's hard to overcome a 40-pitch inning," Balvanz said. "We've just got to do a better job of pounding the strike zone."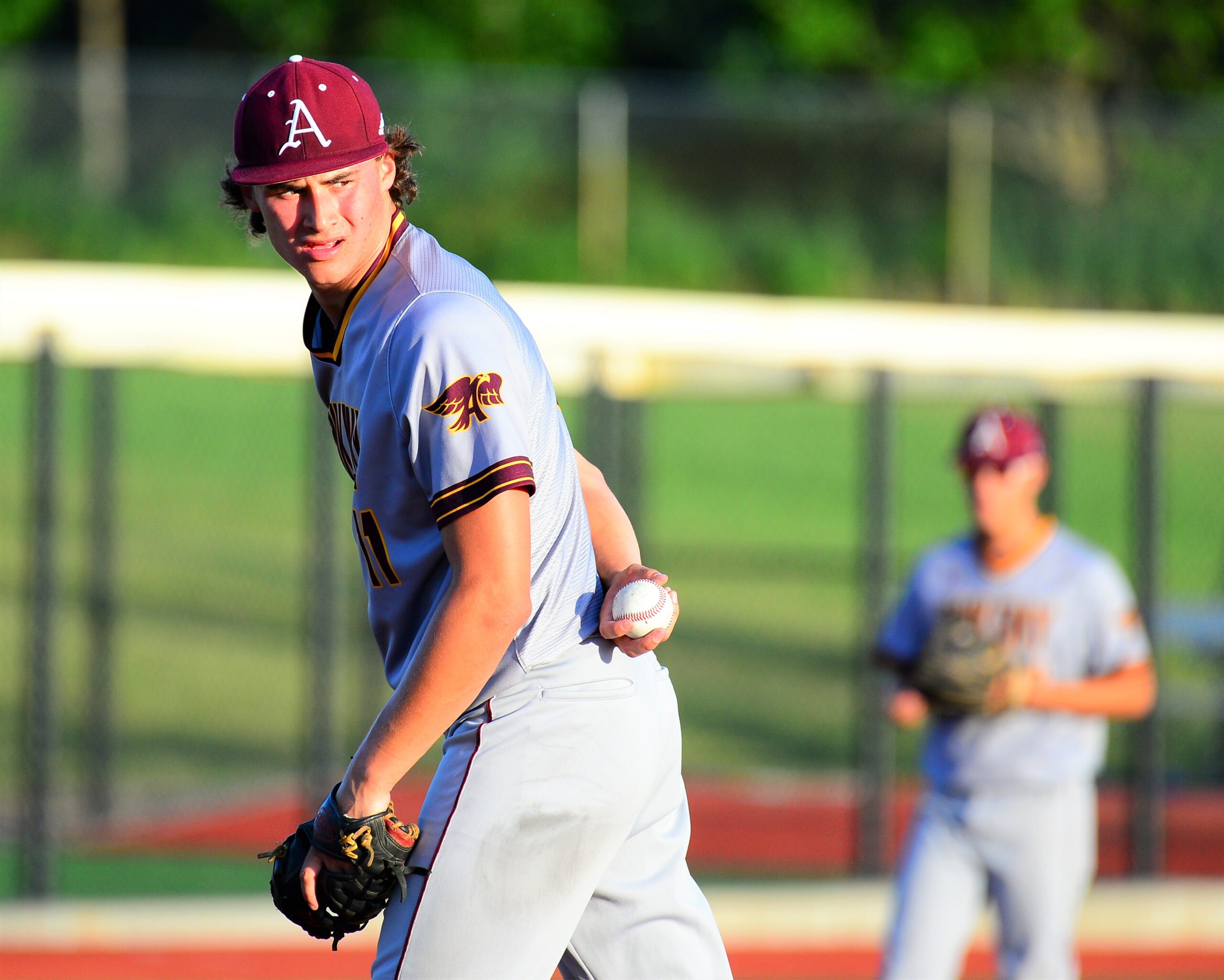 In the opener, Ankeny starter Weston Fulk (1-1) also struggled with his control. He was relieved after throwing 70 pitches in three-plus innings, having allowed seven runs on six hits and three walks.
Jack Allison had the big blow for the Rams–a three-run homer in the first inning.
"I was very impressed by (Southeast Polk), and we've got to get better," Balvanz said. "We're great athletes–we need to be better ball players."
Kaleb Krier tossed a five-hitter to earn the win. He finished with four strikeouts.
Bauer doubled and scored a run in the loss. Mo Watson had an RBI.
"We didn't get much going in the first game," Balvanz said. "At the plate we've got to be more disciplined."
Ankeny will play a doubleheader at Valley (3-4) on Wednesday.