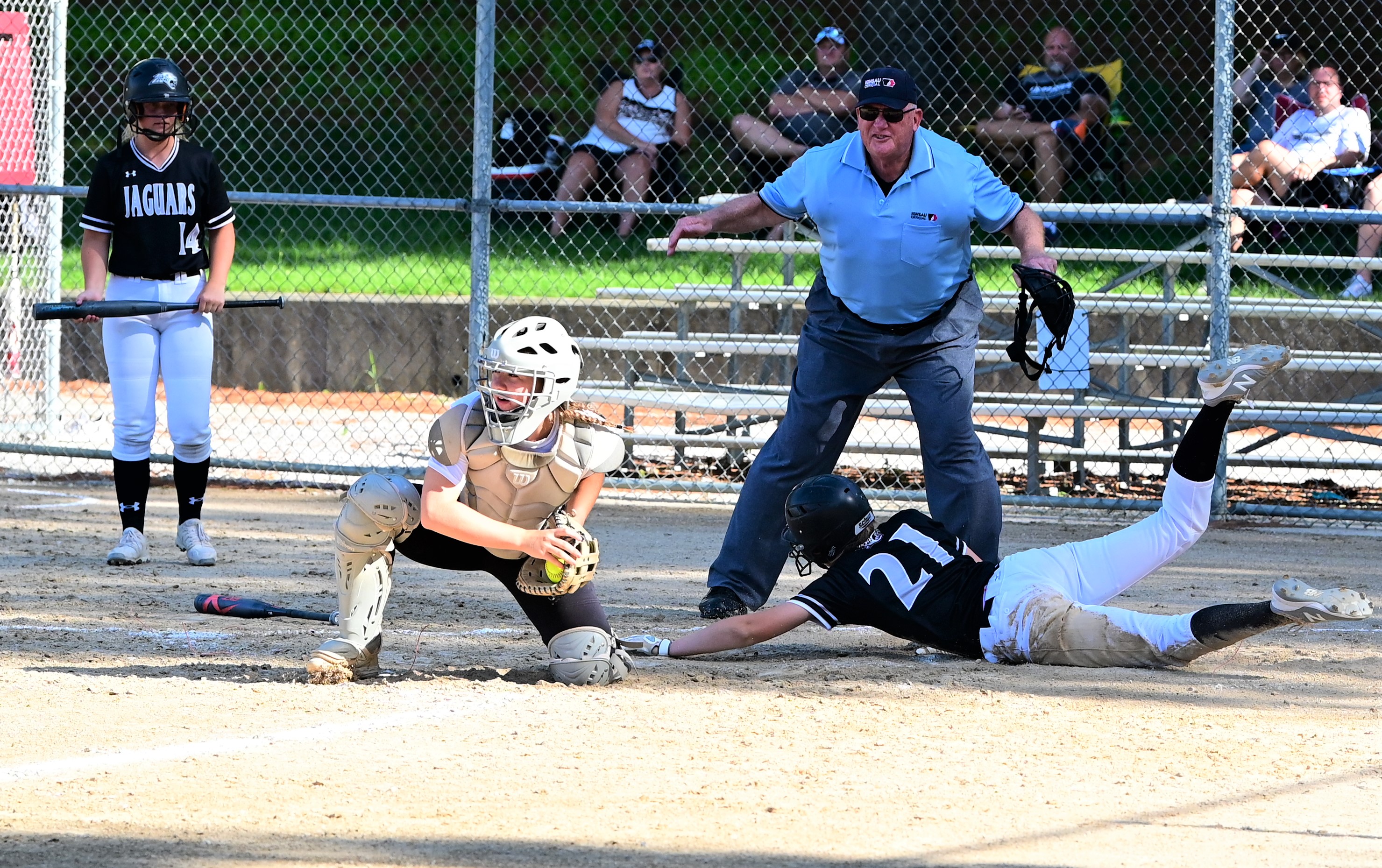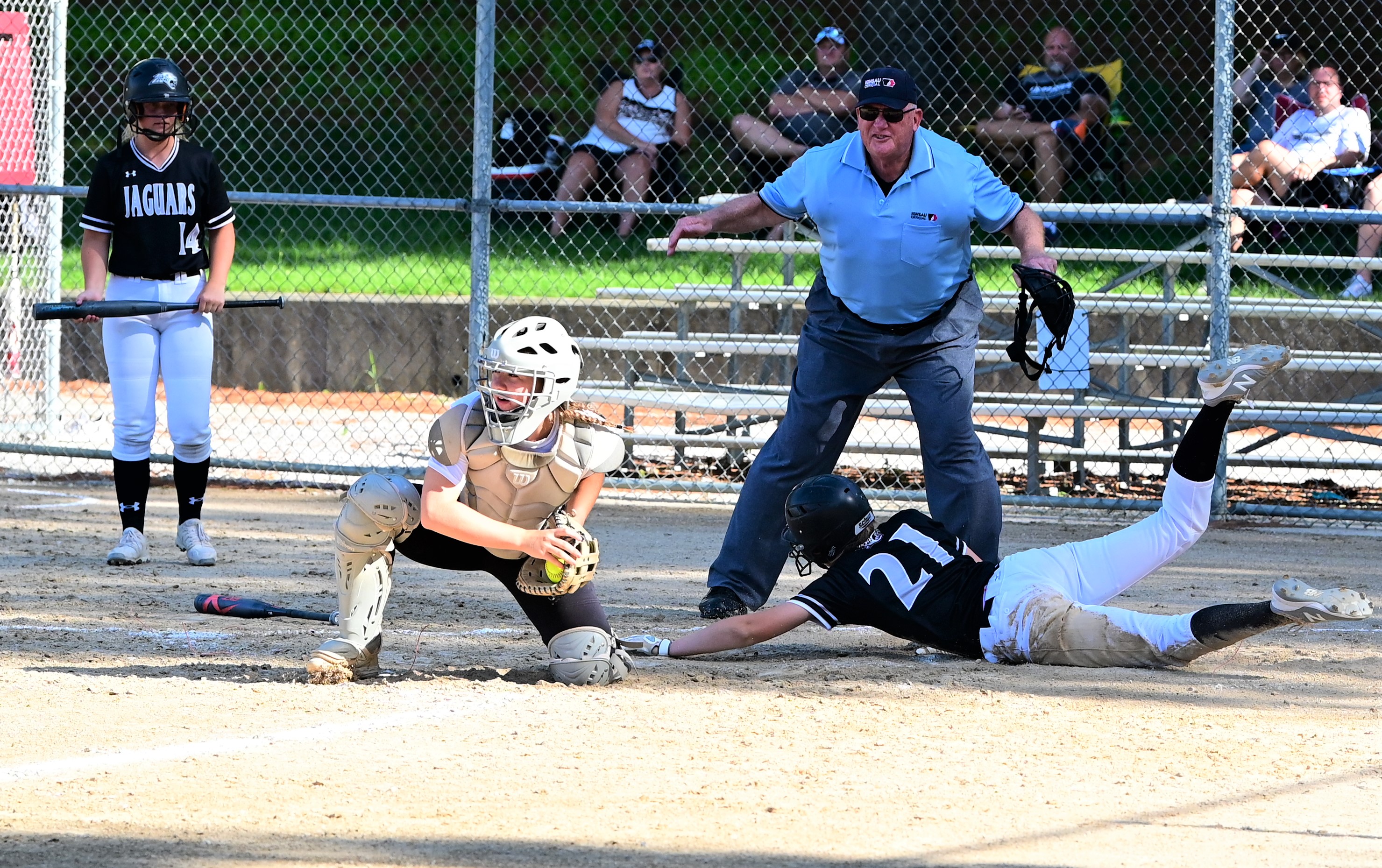 There were a lot of crooked numbers put up on the Dowling Catholic softball scoreboard Wednesday night.
Fortunately for Ankeny Centennial, it was the visiting team doing all of the damage.
The 10th-ranked Jaguars scored multiple runs in every inning and rolled to a doubleheader sweep over their CIML rival. They posted a 15-0 victory in three innings in the opener, then completed the sweep with a 15-1 triumph in four innings.
"We had a tough one (Tuesday), when we faced a really good Winterset team, and the girls responded well today," said Centennial coach Brett Delaney. "They came to the field focused and ready to get better. It was a total team effort. It was a fun way to bounce back from a two-game losing streak."
Anna Christiansen and Sydney Morris each went 2-for-3 with a double in the opener. Christiansen drove in five runs, while Morris had four RBIs.
Freshman Mackenzie James hit her first varsity home run and had two RBIs.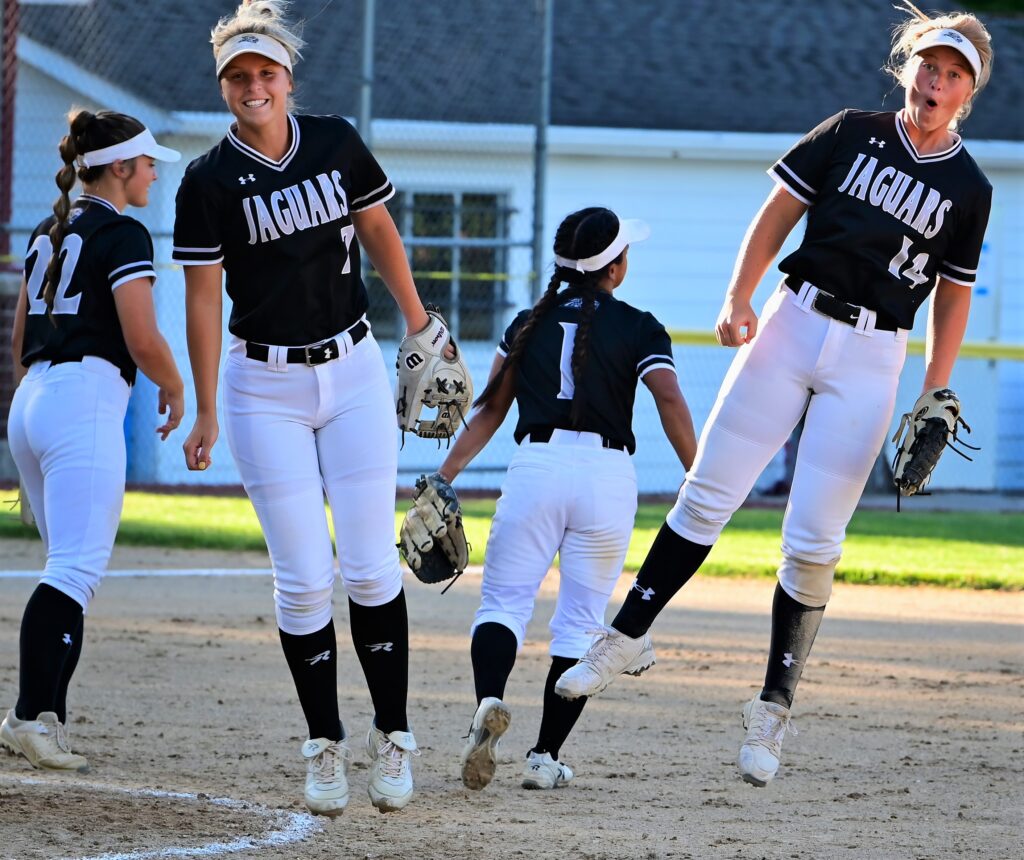 "Our bats were pretty solid," Delaney said. "Mackenzie had an outstanding night at the plate, and in the second game she made a great catch to save a home run–she robbed a home run from a girl."
Taylor Runchey, Ella Schulz and Kennedee Jones each went 2-for-2 in the first game. Runchey scored three runs, while Jones had a pair of RBIs.
Madi Huisman (5-1) was the winning pitcher. She had three strikeouts over the first two innings and combined with Jenna Wendt on a one-hitter.
The Jaguars (9-2) then used a six-run first inning to romp to another win in the second game. They pounded out 14 hits, five of them for extra bases.
Franie Burnett and Lizzy Klunder each homered for the second time this season. Burnett went 3-for-4 and had two RBIs, while Klunder drove in three runs.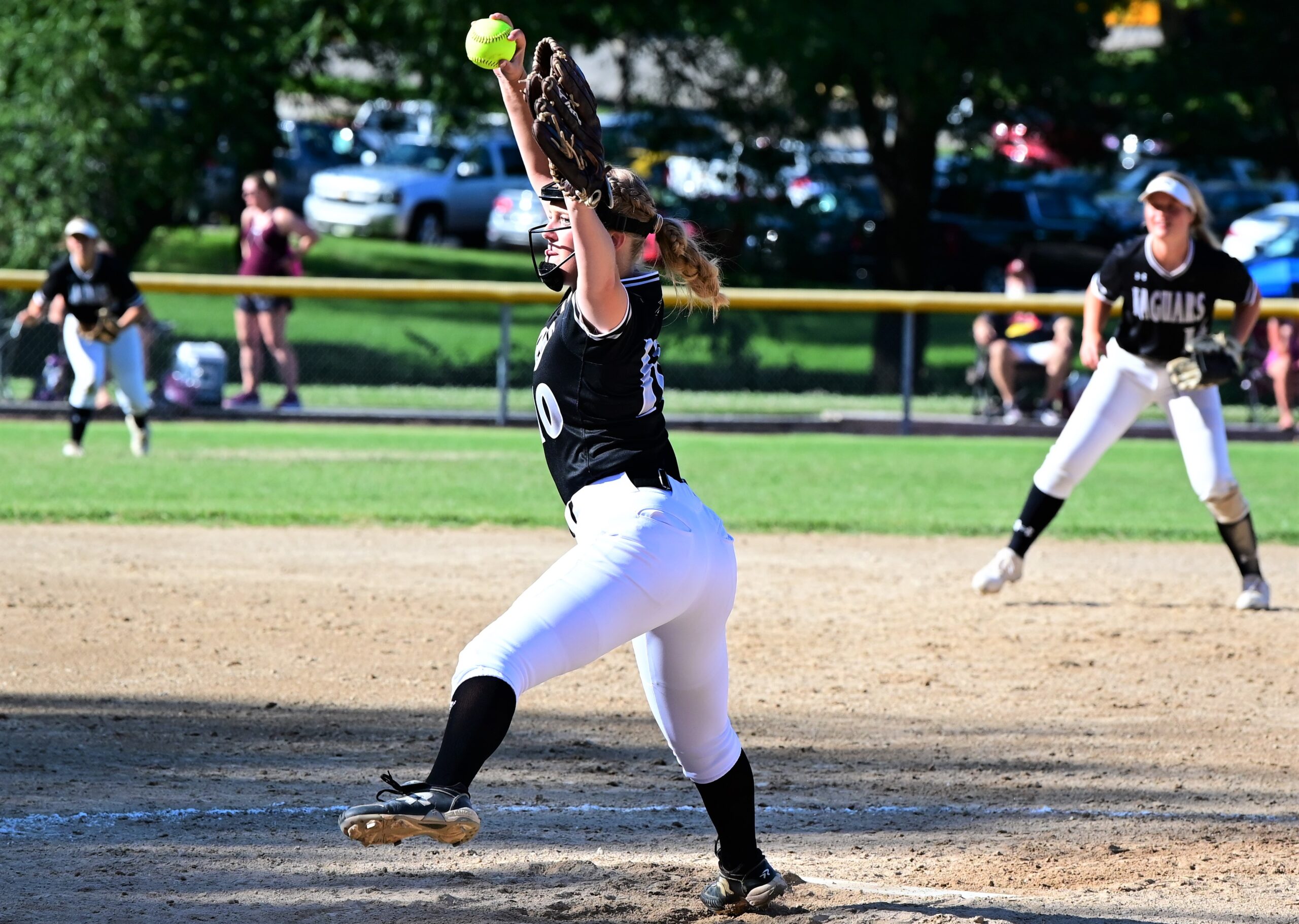 James and Schulz also had three RBIs apiece. Schultz went 3-for-4 with two doubles and is now batting .541.
Runchey and Madison Edwards each went 2-for-3 as the Jaguars handed Dowling its fourth consecutive run-rule loss. The Maroons fell to 5-5 on the season.
"We were just the better team tonight," Delaney said. "On Tuesday, Winterset was the better team, but it was a good opportunity for us to grow. We learned a lot of things about ourselves."
Maggie Fisher (2-1) earned the victory in the nightcap, combining with Sam Klug on a two-hitter. The duo racked up six strikeouts.
The Jaguars will play a non-conference game at Carlisle (8-1) on Thursday. The Wildcats are ranked No. 1 in Class 4A.