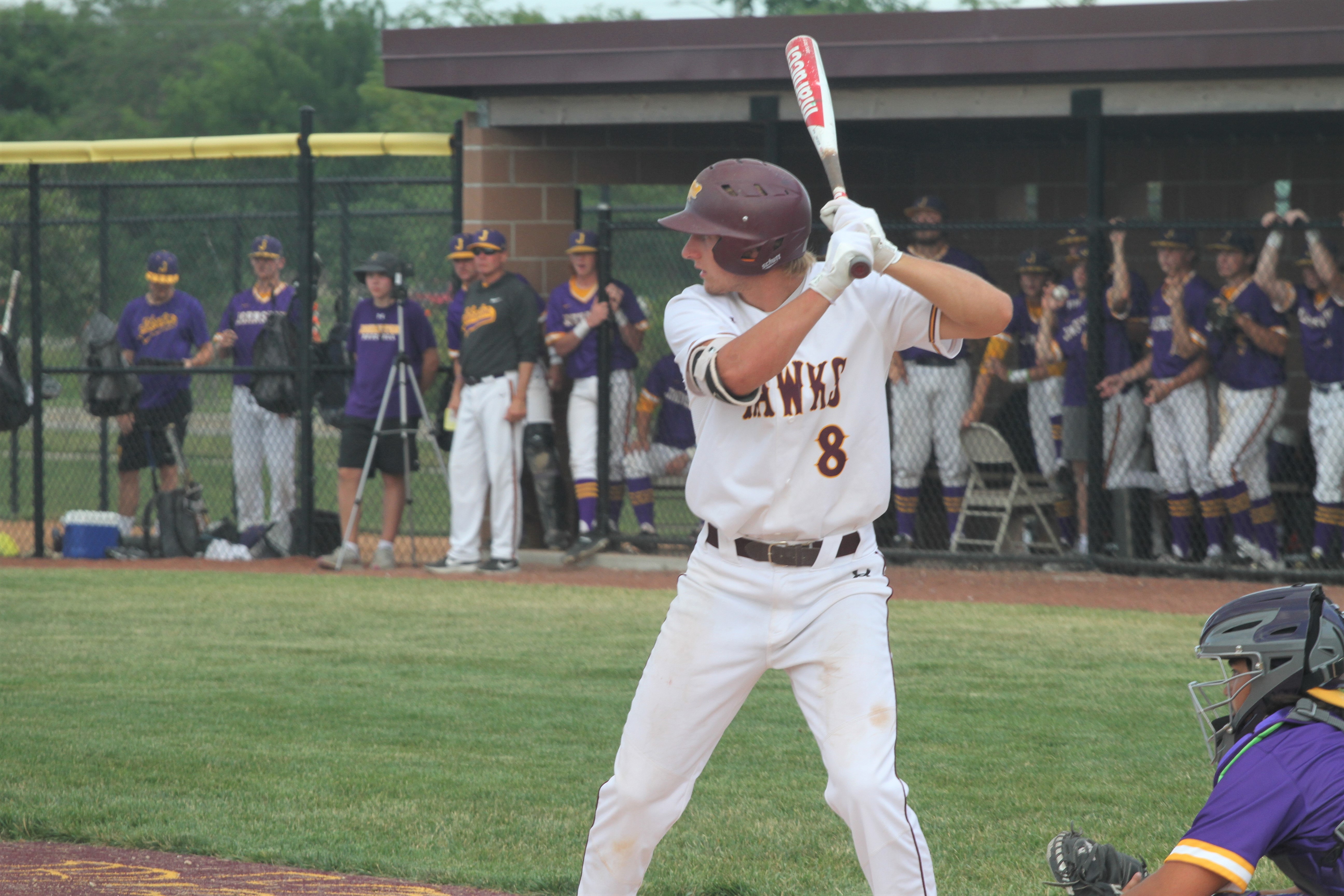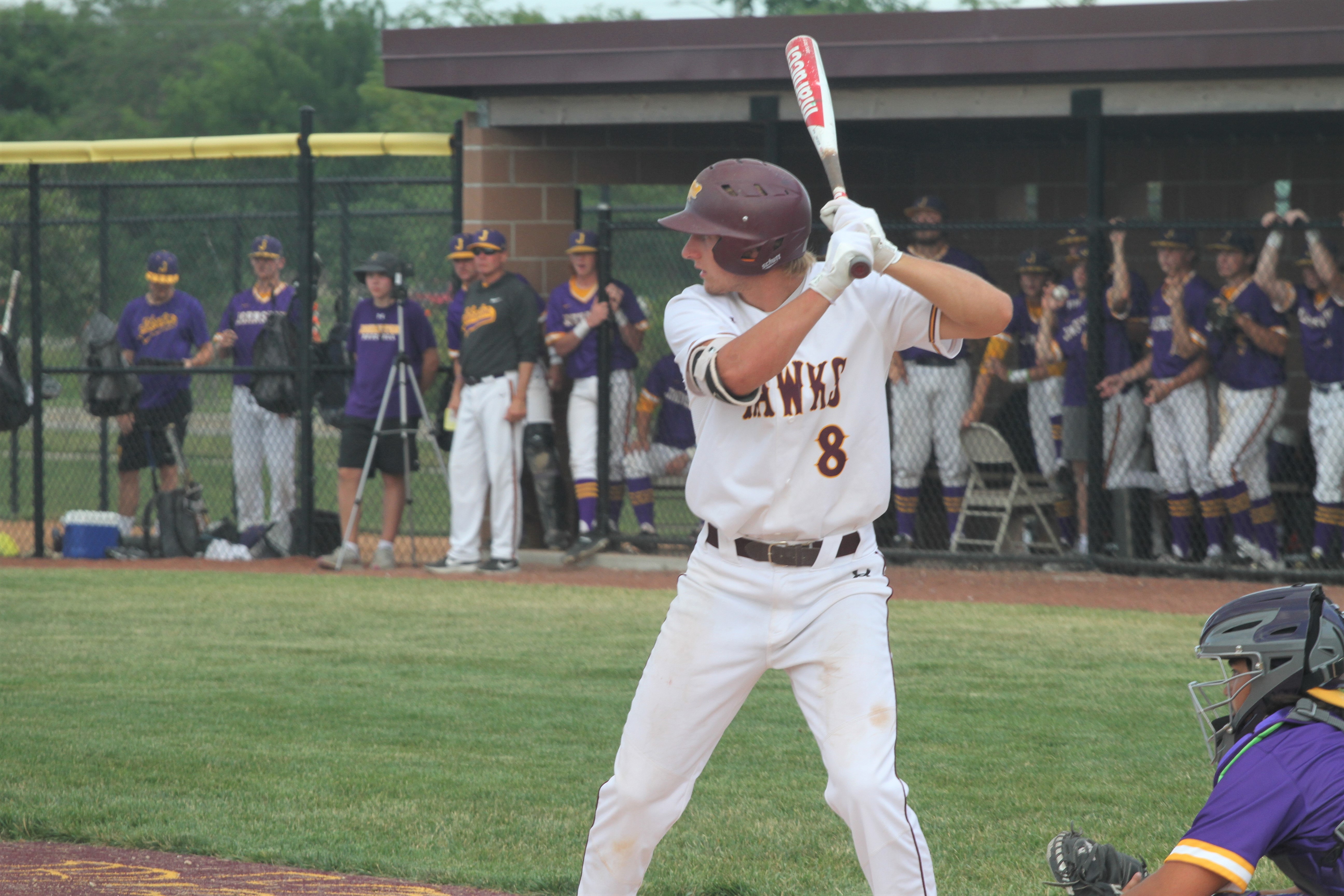 Anytime a pitcher gets ahead in the count, it becomes increasingly difficult for the batter to get a hit.
Ankeny's Jase Bauer and Cael Boyd proved on Monday that it's not always the case.
Bauer hit a walk-off single in the bottom of the eighth inning–on a no-ball, two-strike pitch–to give the fifth-ranked Ankeny baseball team a 5-4 victory over No. 2 Johnston in the first game of a doubleheader.
"I was just looking to drive the ball the other way," said Bauer. "I knew when I got down in the count, they were going to throw me something off-speed."
Winning pitcher Dylan Schlee (1-0) singled to start the Hawks' game-winning rally. He was replaced by courtesy runner Ryan Madole, who advanced to second on a sacrifice by Carter Smith.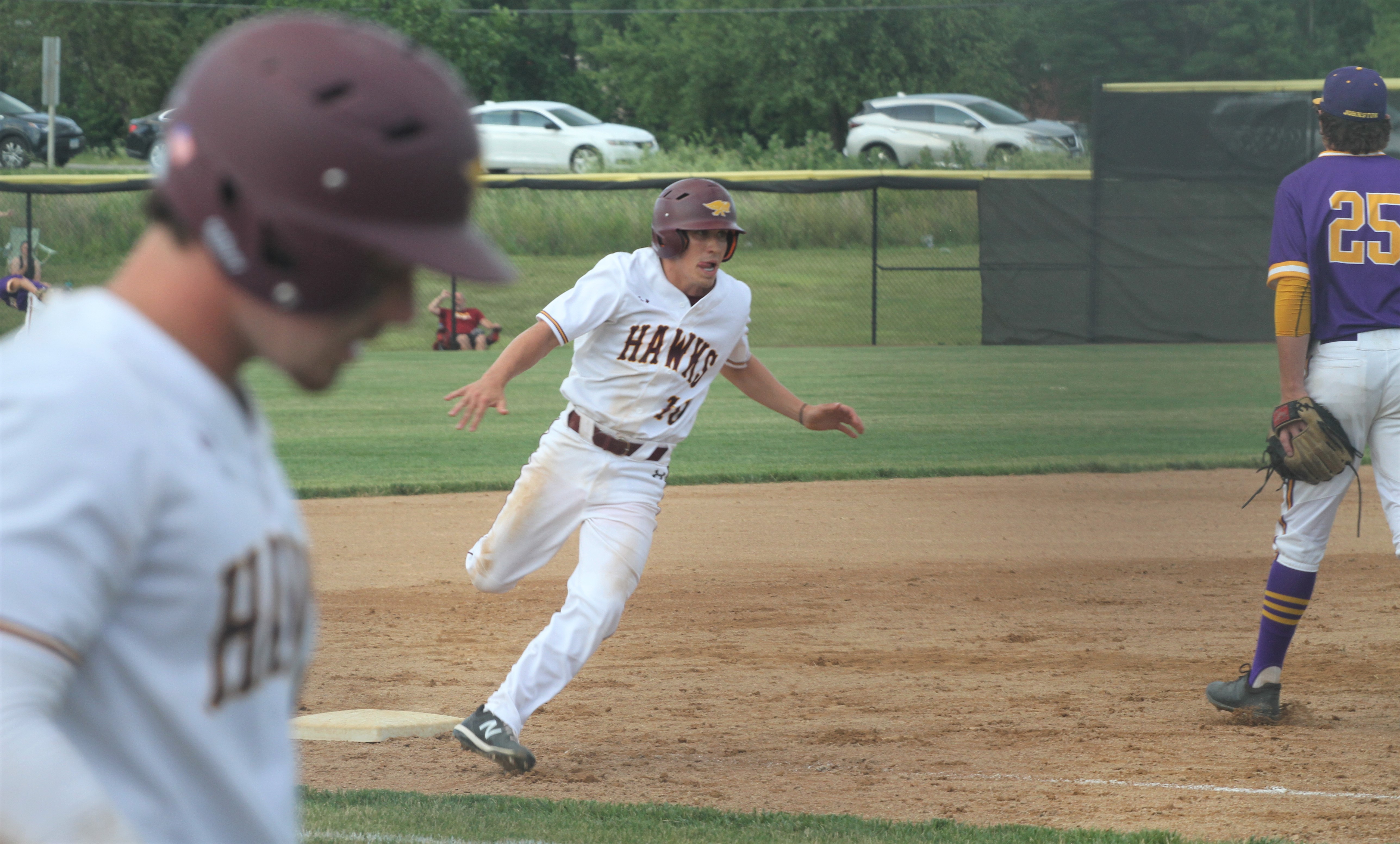 "Carter did a great job of getting that bunt down," said Ankeny coach Joe Balvanz.
Bauer then stroked a pitch from Ben Wilmes into the gap in left-center field, allowing Madole to easily race home with the winning run.
"He's come through more than once for us," Boyd said of Bauer. "I had confidence in him."
Boyd sent the game into extra innings when he led off the bottom of the seventh with a home run to left field off Nick Crandell. It was his first homer of the season.
"With two strikes, you're not looking to do that, but I'm not going to complain," Boyd said. "I honestly thought it was foul."
Cooper Cox hit a two-run double in the second inning to erase Johnston's 1-0 lead. He then scored on a sacrifice fly by Tamden Webb-Tate.
Wilmes answered with a two-run double in the third for the Dragons, tying the game at 3-3. But Ankeny starter Samuel Andrews then settled down and completed five innings, allowing six hits and four walks while recording seven strikeouts.
Schlee took over in the sixth and gave up a run in the seventh, but the heroics by Boyd and Bauer allowed the Hawks to earn a split of the twinbill. They are now 9-5 on the season.
"Our lineup is so deep throughout," Bauer said. "I knew we were going to go extras."
Boyd watched from the dugout as Bauer's game-winning hit dropped between Johnston outfielders Caden Steck and Jack Hutchison.
"We've done it so many times before," Boyd said. "Nobody in the dugout doubted us. It was a good win."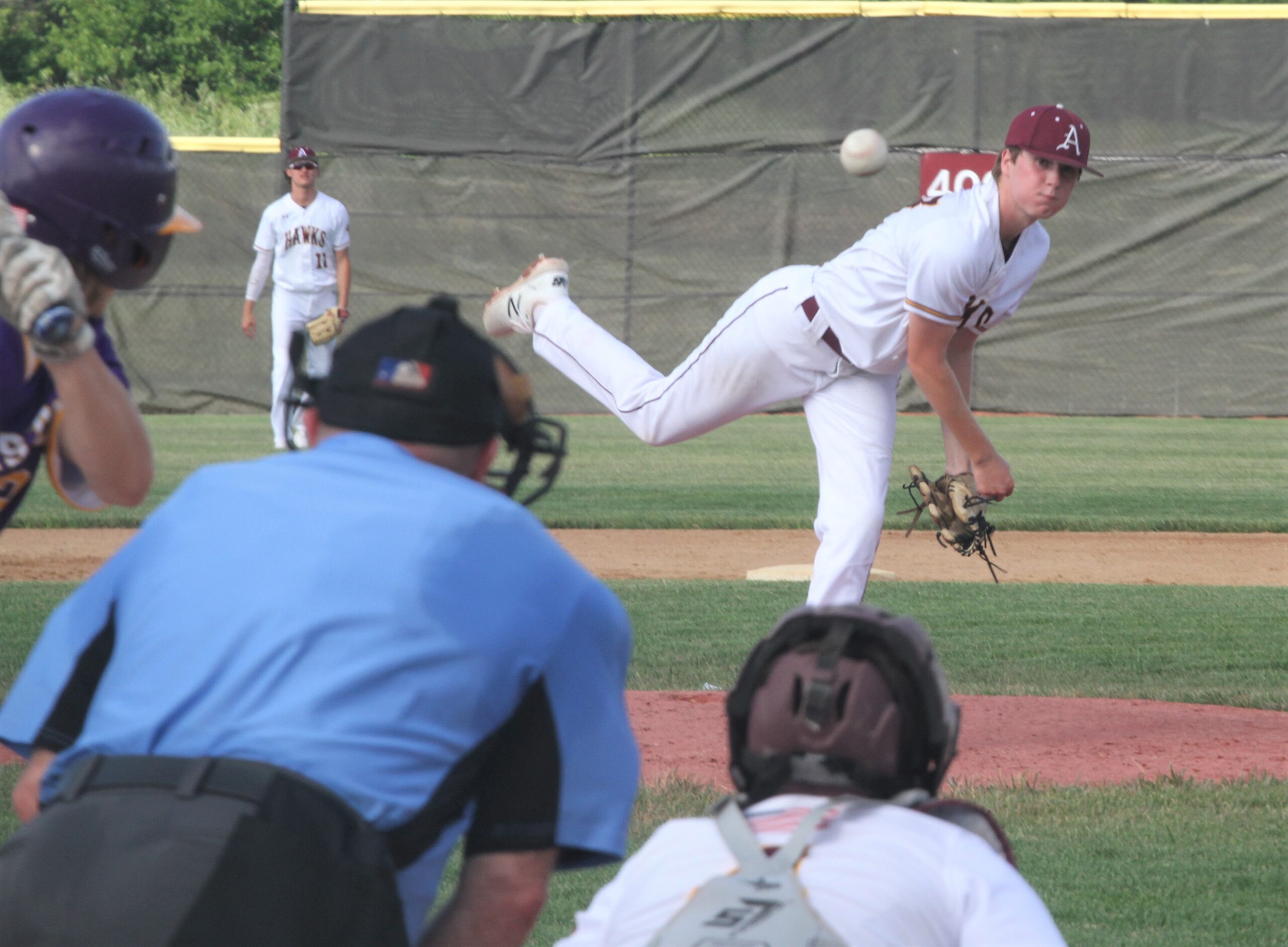 The visiting Dragons (11-3) then won the nightcap, 5-0, as Jacob Draeger tossed a three-hit gem. He walked one and had 13 strikeouts.
"He pitched a very good game. We got to tip our cap to that kid," Balvanz said. "He threw multiple pitches in the zone for strikes. He was just efficient, and we struck out too much. We've got to do a better job of not letting one strikeout turn into two or three strikeouts."
Wilmes went 3-for-4 and scored two runs in the win. Gabe Swansen doubled twice and knocked in two runs, giving him 22 RBIs on the season–just one shy of the state lead.
Cox (2-2) took the loss, allowing four runs on six hits over the first 6 1/3 innings. He walked four and had five strikeouts.
"We went toe-to-toe with the No. 2 team in the state and we left our top two arms on the bench," Balvanz said. "I was really encouraged by our guys' resiliency and their fight to come back and win that first game. That was a big win for us."
Ankeny will play a doubleheader against No. 10 Ankeny Centennial (9-5) on Wednesday at Principal Park.