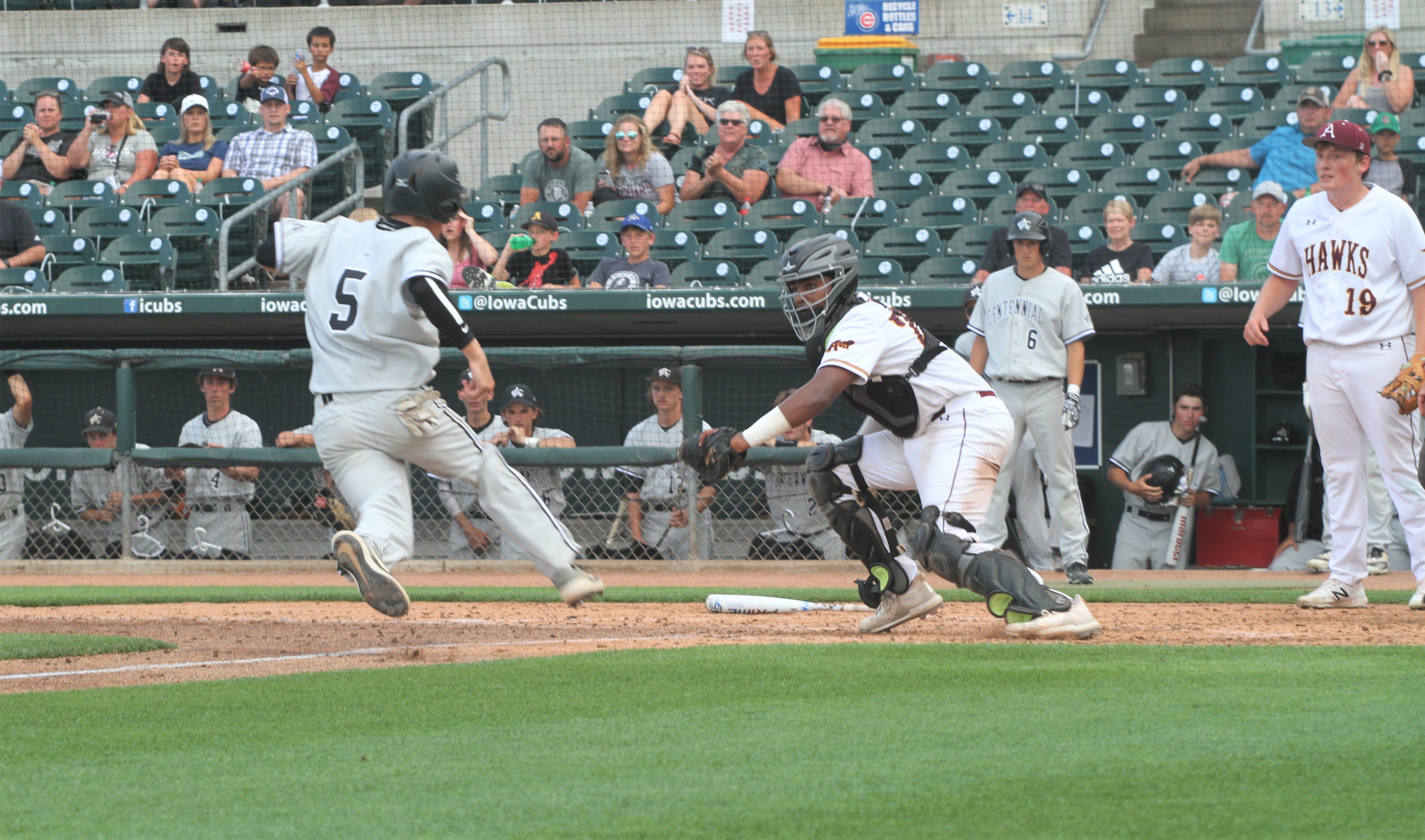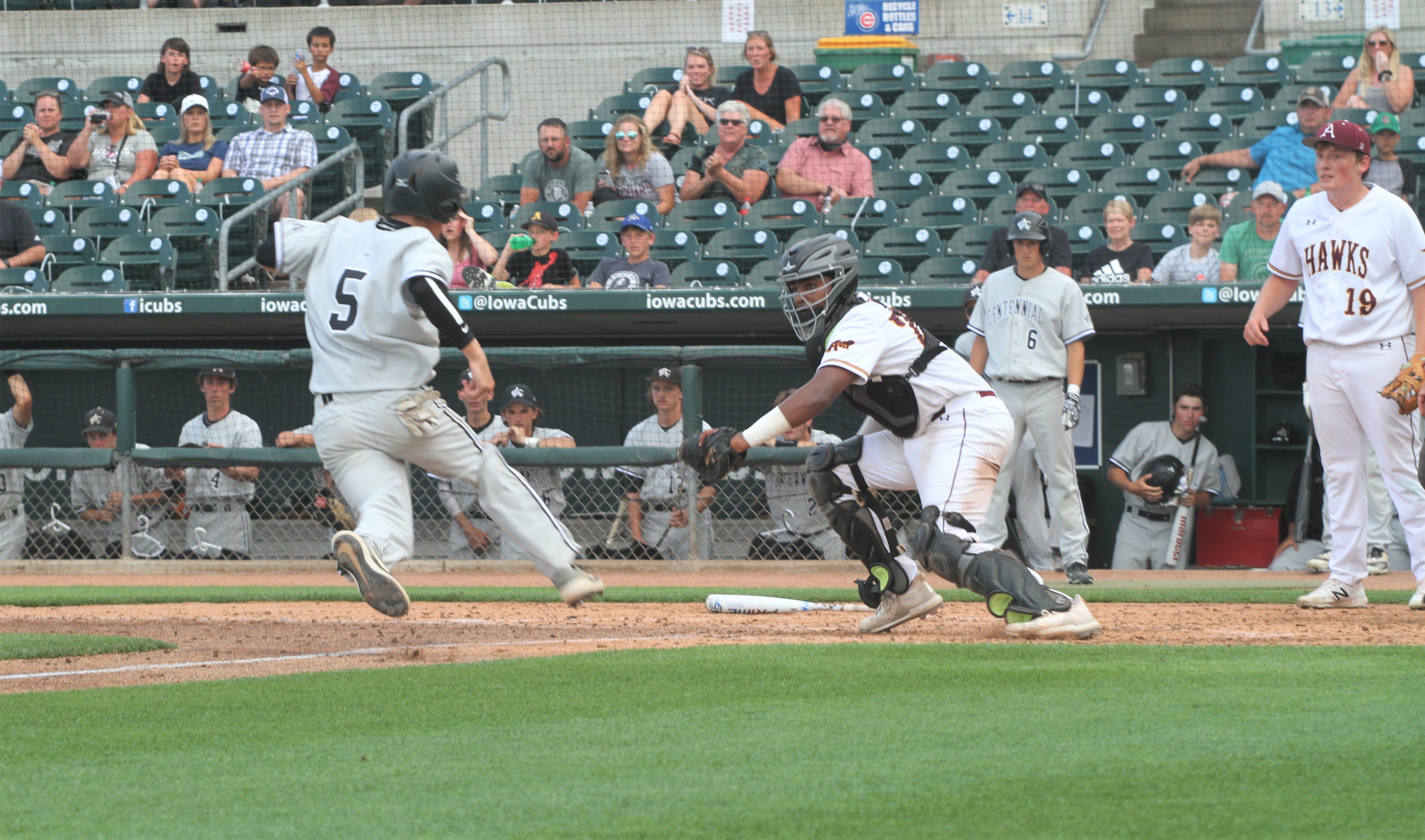 Nobody had to remind Brody Brecht what happened last year when his Ankeny baseball team played crosstown rival Ankeny Centennial.
Brecht allowed just two hits over six scoreless innings and had 13 strikeouts to lead the fifth-ranked Hawks past No. 10 Centennial, 2-1, in the second game of Wednesday's doubleheader at Principal Park. Ankeny also won the opener, 4-1, behind Bryce Rinderknecht, who took a no-hitter into the sixth inning.
"It feels really good to sweep them since they swept us twice last year," said Brecht. "I think experience played a big part in our sweep tonight."
Jase Bauer hit a two-run double in the sixth inning to break a scoreless tie. He went 2-for-3 after going 3-for-4 with a double and two runs scored in the first game.
"He had himself quite the doubleheader," Ankeny coach Joe Balvanz said of Bauer. "He's been swinging the bat really well, and he's playing at a high level. He's just a tremendous baseball player."
The sweep improved the Hawks' record to 11-5. Centennial dropped to 9-7.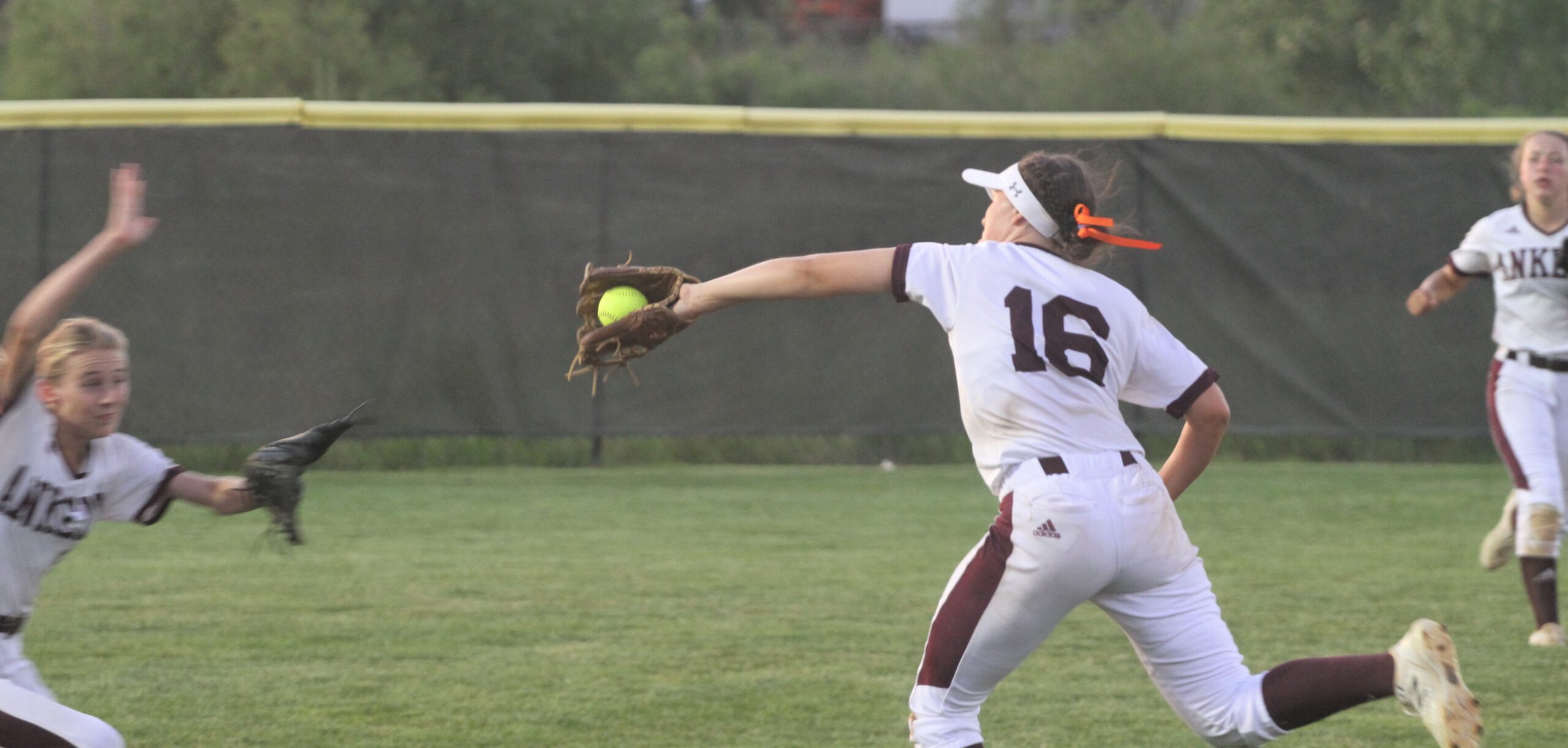 Meanwhile, the two schools split a softball doubleheader on Wednesday at Ankeny. The No. 15 Hawkettes posted an 11-8 victory in the opener to end a four-game losing streak before No. 11 Centennial won the nightcap, 9-7, to salvage a split.
Each team homered three times in the twinbill.
"Honestly, I would love to see (the Jaguars) in the tournament again," said Ankeny third baseman Jasmine Rumley, who had a home run in the first game. "It's always fun playing them, and it brings out a different side of us."
Centennial's Franie Burnett homered in the seventh inning to help seal her team's win in the second game. The Jaguars are now 14-4 on the season, while Ankeny is 10-8.
"The intensity is always up there," Burnett said. "That was like a postseason level of intensity. It's really nice to have those kind of games because it gets us ready for the postseason."
Check back later for complete coverage of both doubleheaders.