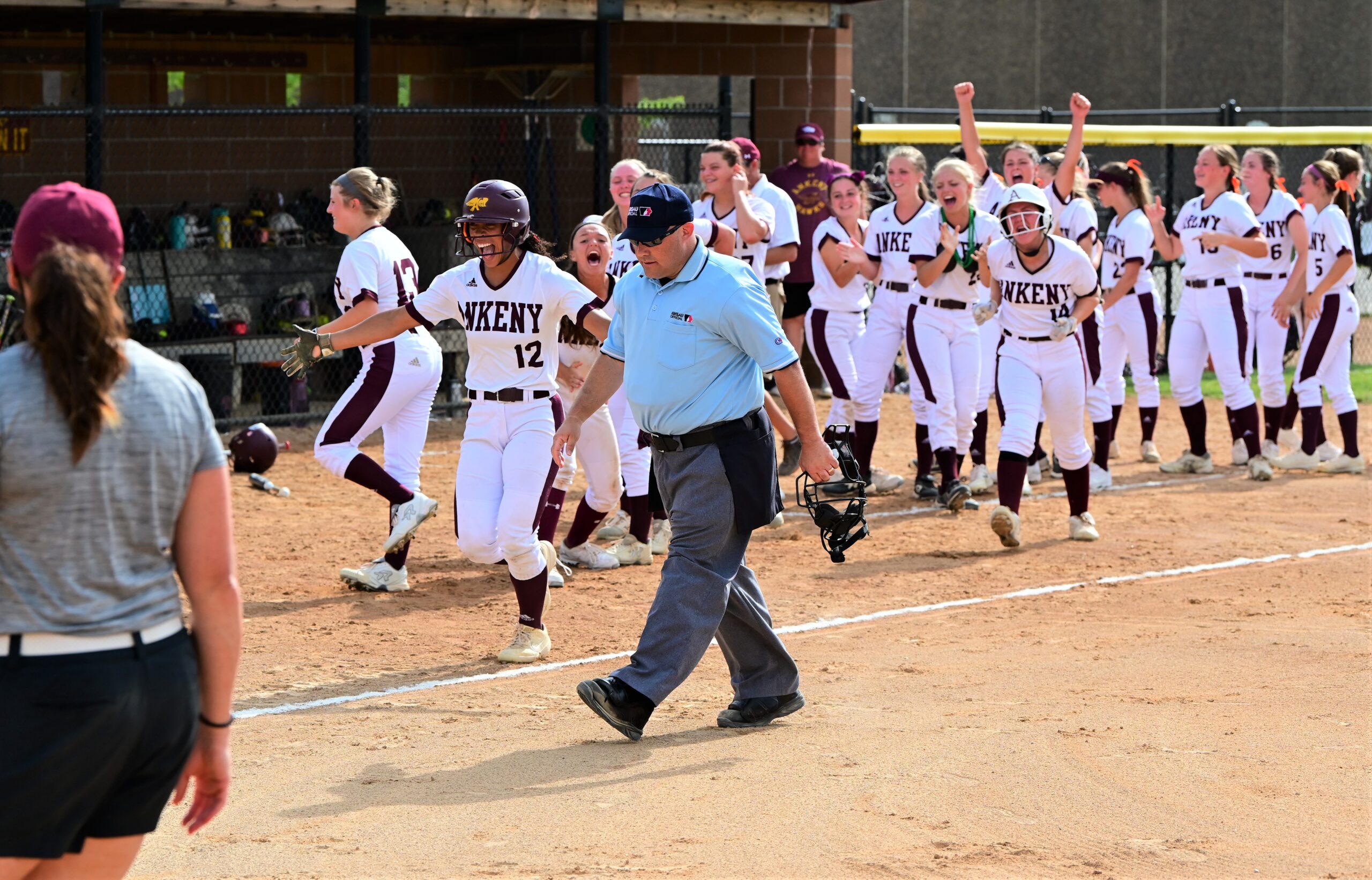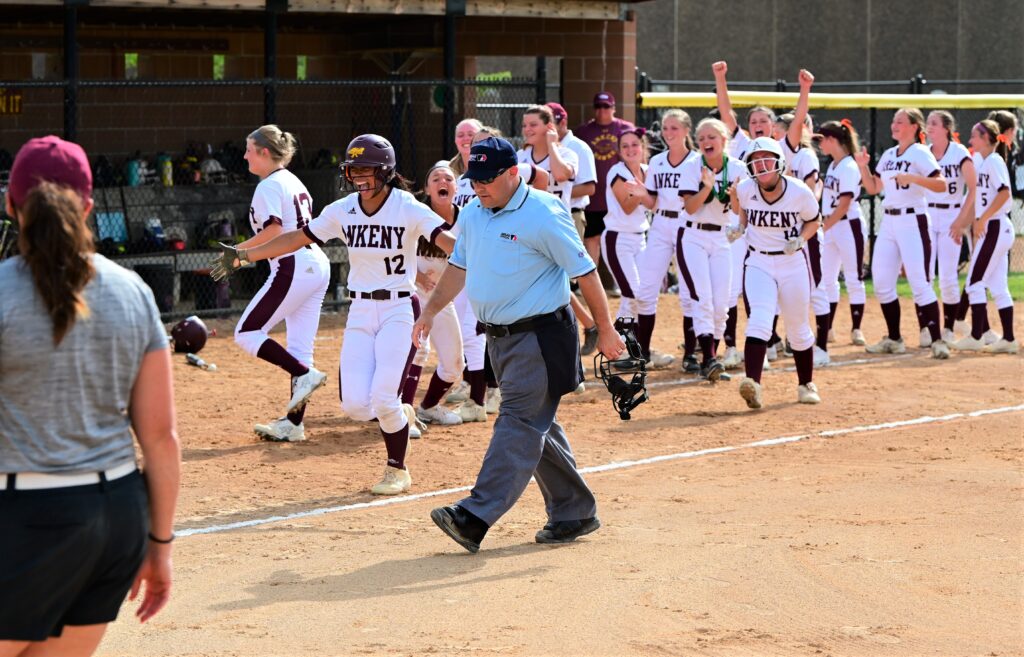 The Ankeny softball team got a much-needed victory Wednesday against its crosstown rival.
Then Ankeny Centennial bounced back with one of its own.
The two squads split a high-scoring CIML doubleheader at Ankeny, combining for 35 runs. The 15th-ranked Hawkettes ended a four-game losing skid with an 11-8 victory in the opener before No. 11 Centennial responded with a 9-7 win in the nightcap.
"I knew it was going to be close," said Centennial catcher Ella Schulz, who had five RBIs in the twinbill. "Whenever we play them, it's always a battle."
The Jaguars (14-4) used a four-run fourth inning to break a 2-2 tie in the second game. Sydney Morris hit a bases-loaded single to drive in the go-ahead runs, and Mackenzie James eventually capped the rally with an RBI single.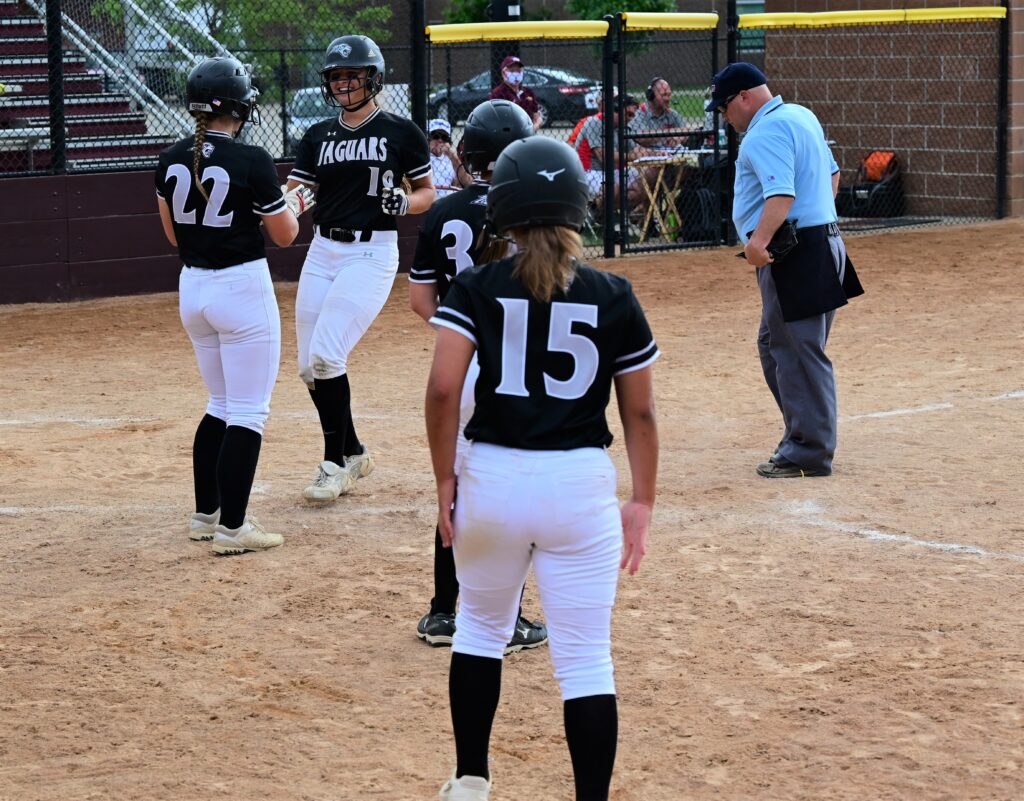 Ankeny (10-8) later pulled to within 8-7 on a three-run homer in the fifth inning by Marina Carter, her second of the season.
"I'm always super excited to play (Centennial)," said Carter. "I'm like, 'Mark my calendar.' It's so exciting."
The Jaguars picked up a huge insurance run when Franie Burnett led off the seventh inning with a homer to left field. It was her fourth home run of the season.
"We were really confident," said Burnett. "It was tough to lose that first game, but we play for one another. We all knew we were going to bounce back and get that win."
Ankeny threatened to tie the game in the bottom of the seventh, when the Hawkettes put runners at second and third with two outs. But Maggie Fisher retired Kailey Becker on a grounder to second to end the game.
Becker was 4-for-6 on the night with six RBIs before her final at-bat.
"She just played lights out," Ankeny coach Dave Bingham said of Becker. "But that kid (Anna Christiansen) made a good play to end the game."
Fisher (3-2) scattered seven hits and had three strikeouts to earn the win. Ashtyn Billings (4-5) took the loss.
Centennial overcame the loss of senior third baseman Taylor Runchey, who left the game in the fourth inning after colliding with Schulz while chasing a pop fly by Hailey Uemura.
"Taylor's a competitor," said Centennial coach Brett Delaney. "She wanted to go back in, but at this point in the season we didn't need to do that. We'll just play it day by day with her."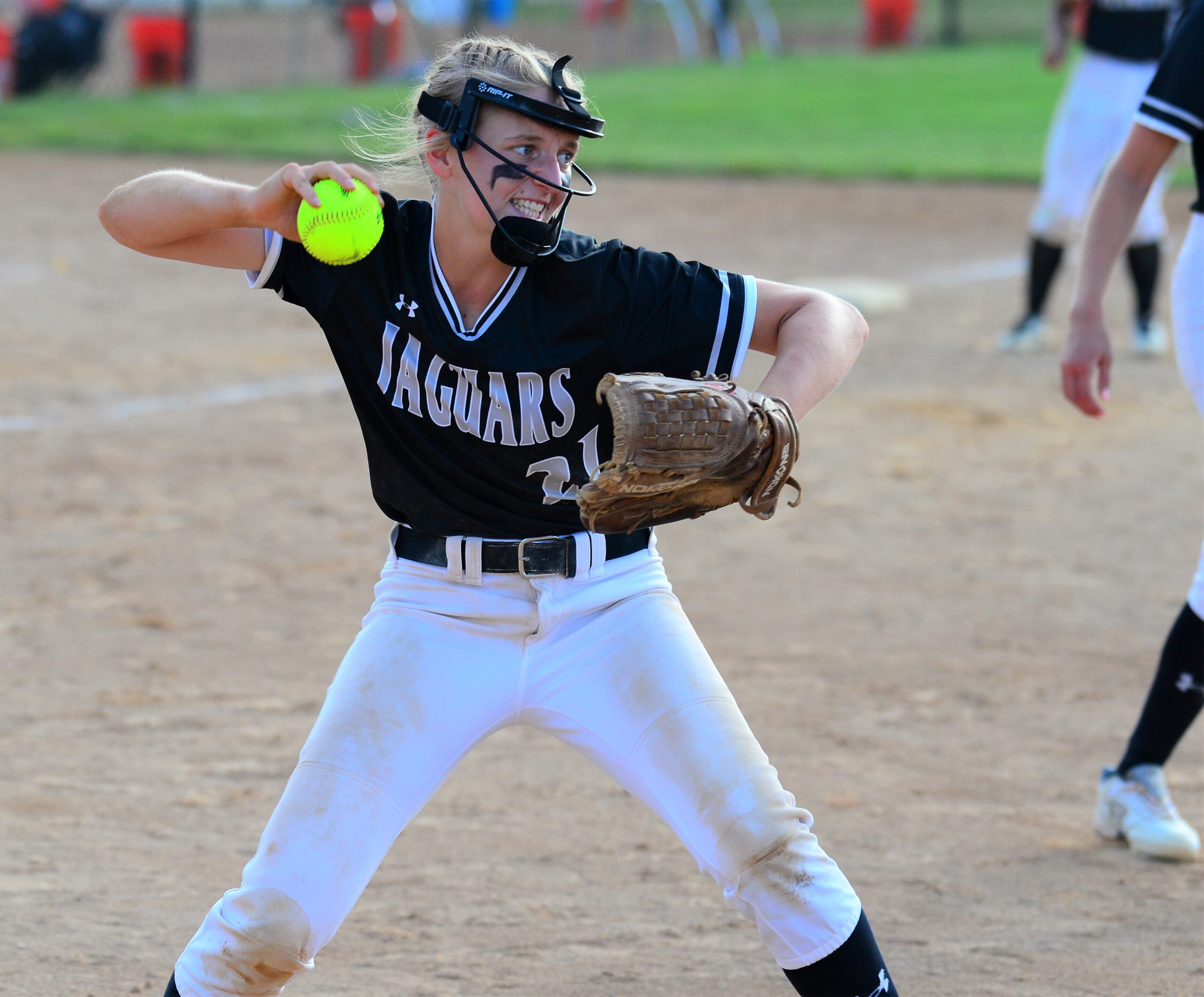 Schulz went 3-for-5 with a double and three RBIs in the win. Christiansen went 3-for-4 and drove in two runs.
"It's always fun to beat your rival," Schulz said. "We just had to leave the first game behind and come out ready for the second game."
Morris went 2-for-2, Burnett went 2-for-3 and Lizzy Klunder went 2-for-4.
"We expected a lot of runs," Burnett said. "The team has been hitting really well."
Carter and Becker each went 2-for-3 in the loss. Cassie Johnson had a home run, her third of the season, and knocked in two runs.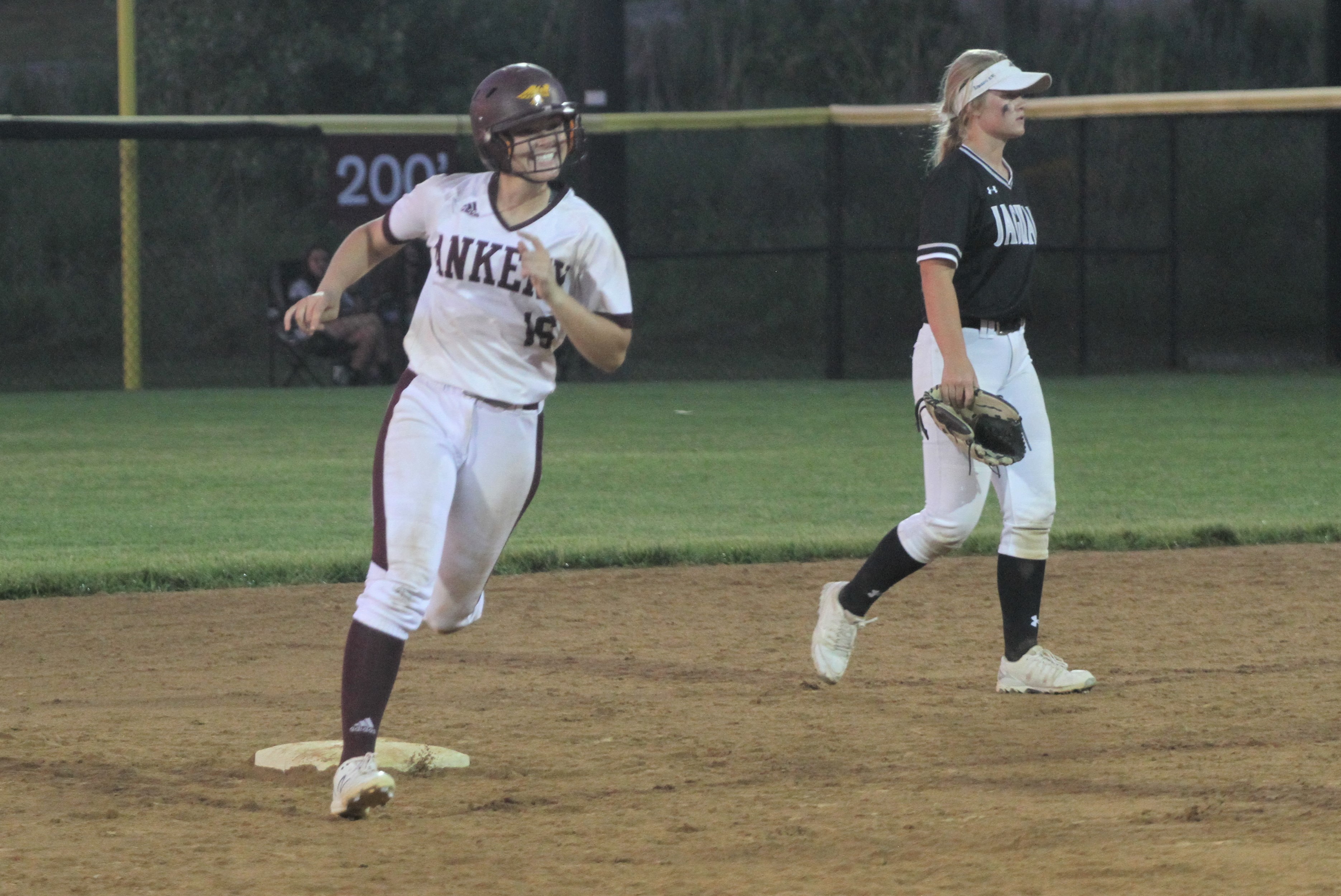 In the opener, the Hawkettes used a five-run third inning to erase Centennial's 4-1 lead. They later scored two runs in the fifth to break a 7-7 tie, then added two more runs in the sixth.
Jasmine Rumley went 3-for-3 with a double, a home run and two RBIs. She hit her sixth homer of the season to lead off the bottom of the first.
"Honestly, we knew Centennial was going to put up a good fight," said Rumley. "We just had to battle back. I don't think what we came out with was what they expected, because they're ranked higher than us but that didn't matter to any of us. We were going to come out with fire and fight, and that's what we did."
Becker went 2-for-4 and drove in four runs. Gillian Overturf went 2-for-3 and had three RBIs.
Johnson went 3-for-4 and knocked in a run. Carter doubled and had one RBI.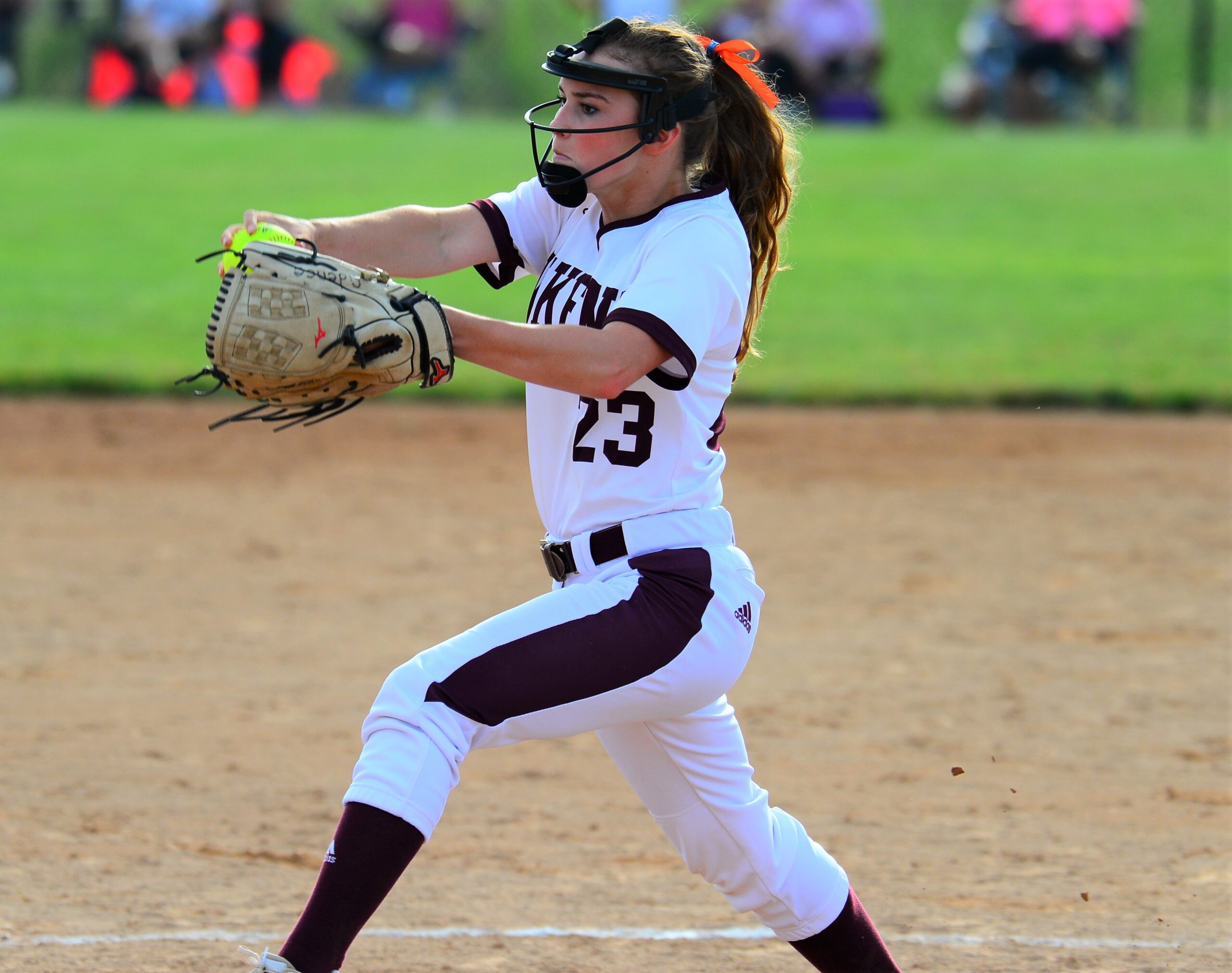 "It felt really good," Carter said. "I know we've always had it in us the whole time. There were just some things that didn't fall into place, and that happens. That's just how the game works. We never let it get us down. We just had to play through it."
Kayla Brummer (2-1) pitched four innings in relief of Kendra Winfrey to earn the victory. She allowed just one earned run on six hits.
"Kayla really came in and calmed it down for us in that first game," Bingham said. "She's a stabilizing force for us."
Centennial starter Madi Huisman left the game after just one inning. She was replaced by Jenna Wendt, who eventually gave way to Sam Klug (3-1).
Klunder went 3-for-3 with a homer, her third of the season, and three RBIs. Kennedee Jones went 2-for-3, including her second homer of the year, and Schulz added a two-run double.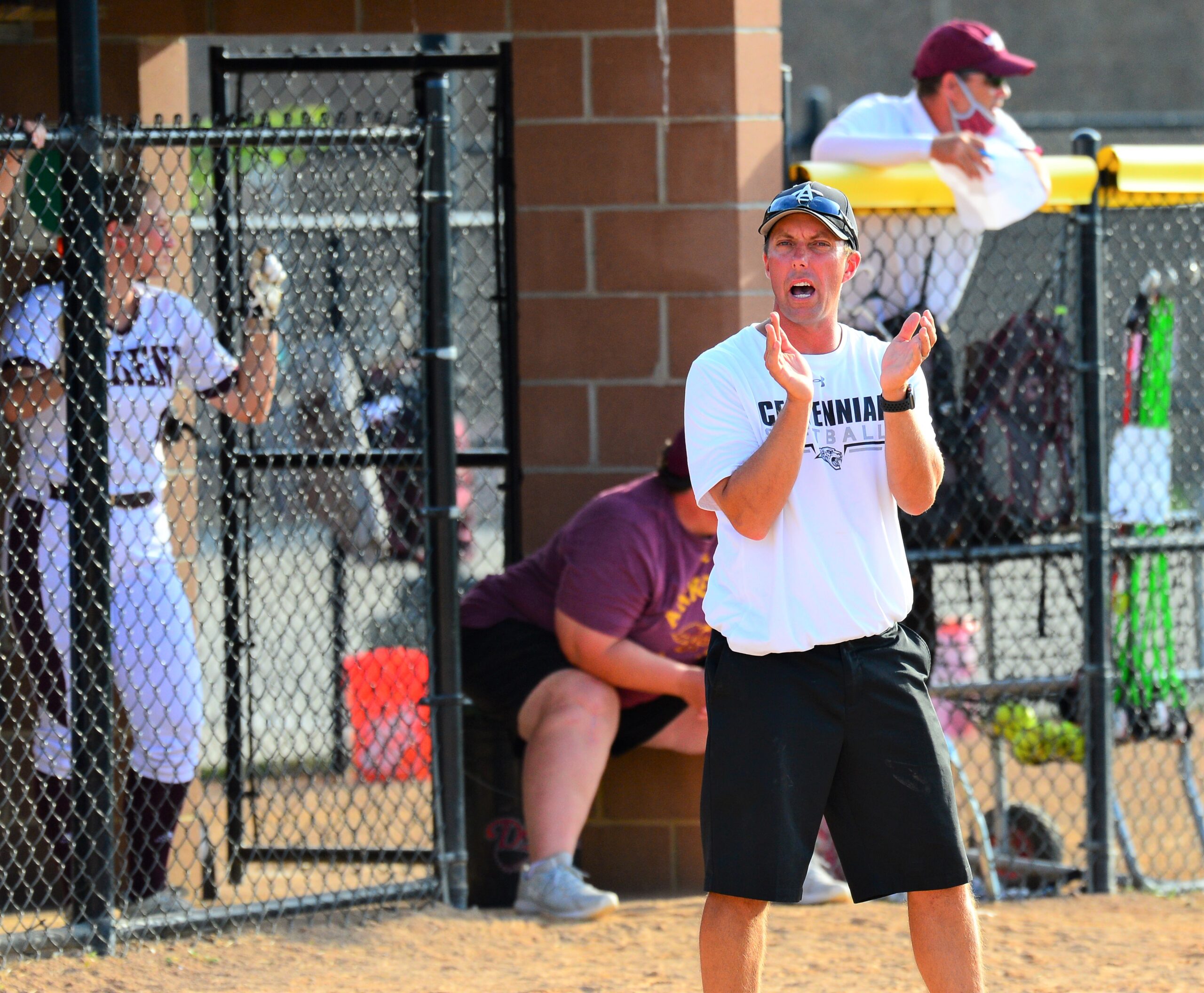 "It was two good teams playing each other, and you don't really know what to expect," Delaney said. "It had that postseason atmosphere the whole night. We learned a lot–it was a good learning experience."
Delaney is in his second season at Centennial after previously serving as Bingham's assistant at Ankeny. He now owns a 4-2 record against his mentor.
"I think both teams bring out the best in each other," Bingham said. "It was a lot of fun, but I was disappointed with the injuries that happened. Taylor really took a shot."
Both squads will be back in action on Thursday. The Jaguars will play a doubleheader at No. 14 Southeast Polk (7-7), while Ankeny will travel to Urbandale for a twinbill against the J-Hawks (7-11).