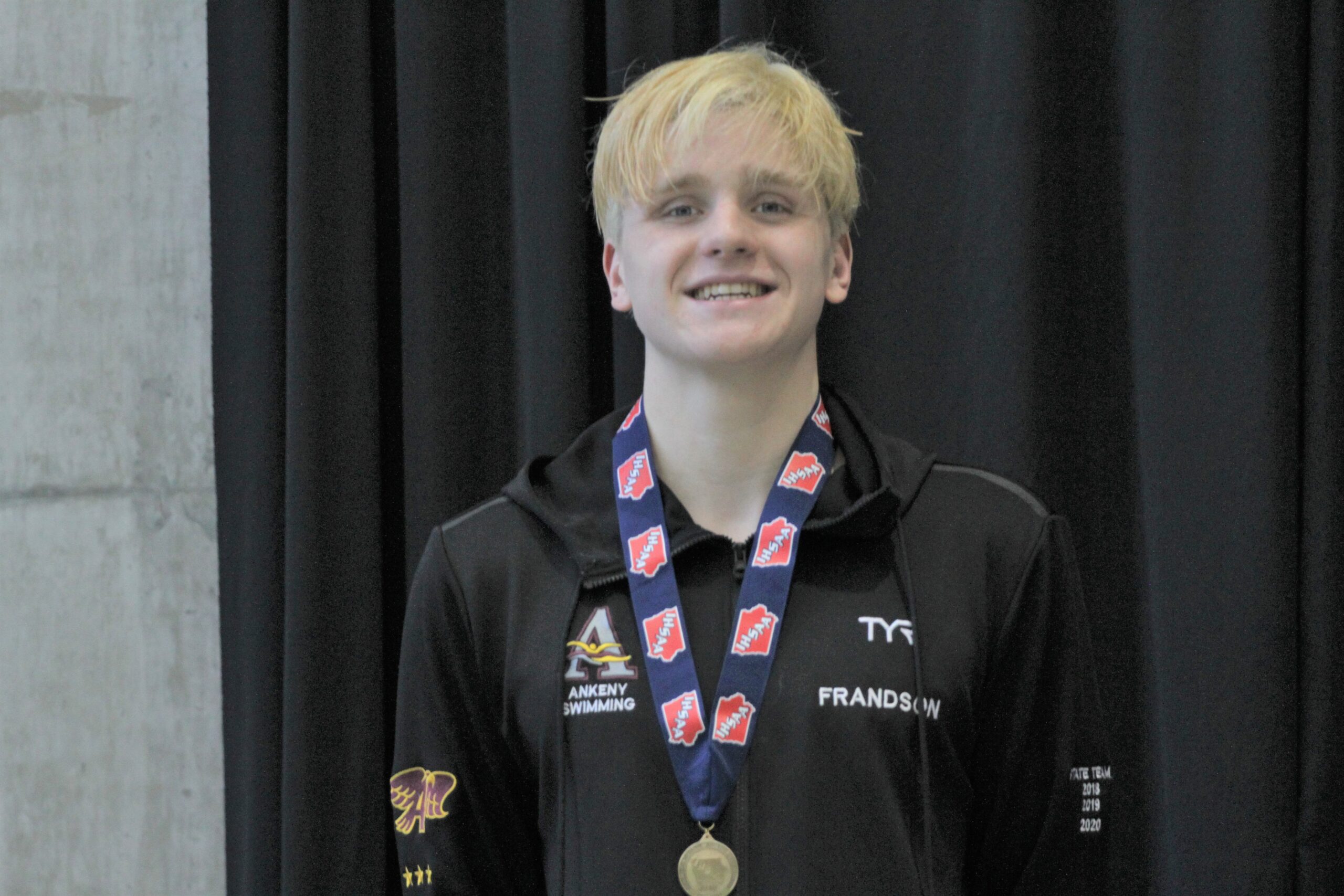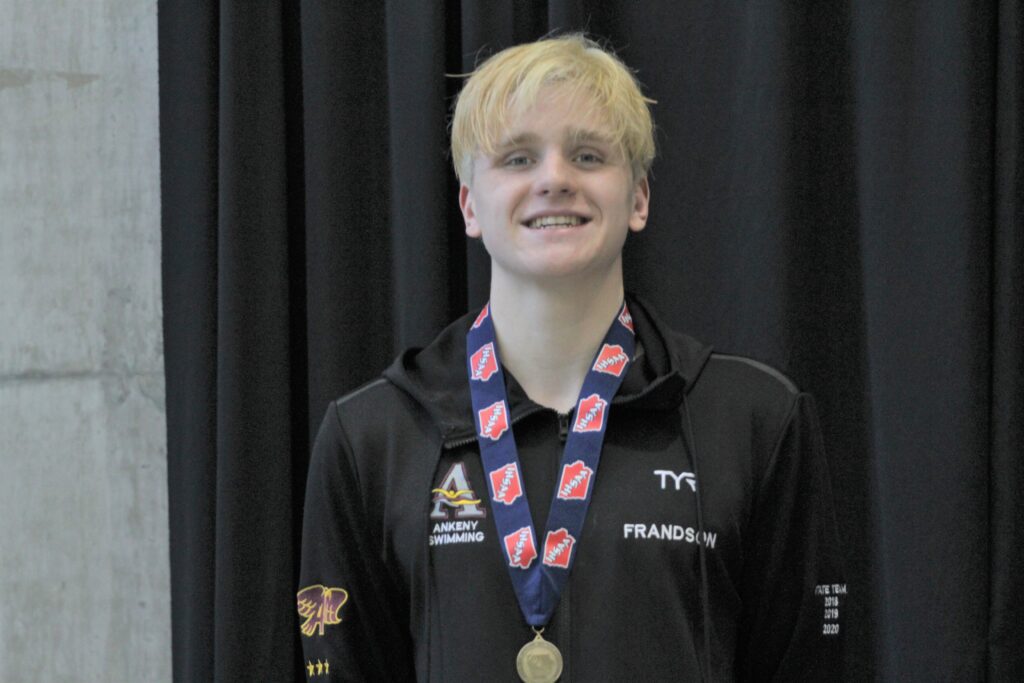 Several Ankeny male and female swimmers have earned all-American honors from the National Interscholastic Swimming Coaches Association. The top 100 times in each event nationally were recognized as all-American efforts.
Junior Trent Frandson, who led the Ankeny boys' team to a second-place finish at the state meet in February, is a four-time all-American. He posted the fifth-fastest time in the U.S. in the 200 freestyle (1:35.68) and ranked 17th in the 500 freestyle (4:26.27).
Senior Jasmine Rumley, who led the Ankeny girls' team to a third-place finish at the state meet in November, is a three-time all-American. She posted the fourth-fastest time in the 100 freestyle (49.03) and ranked seventh in the 50 freestyle (22.53).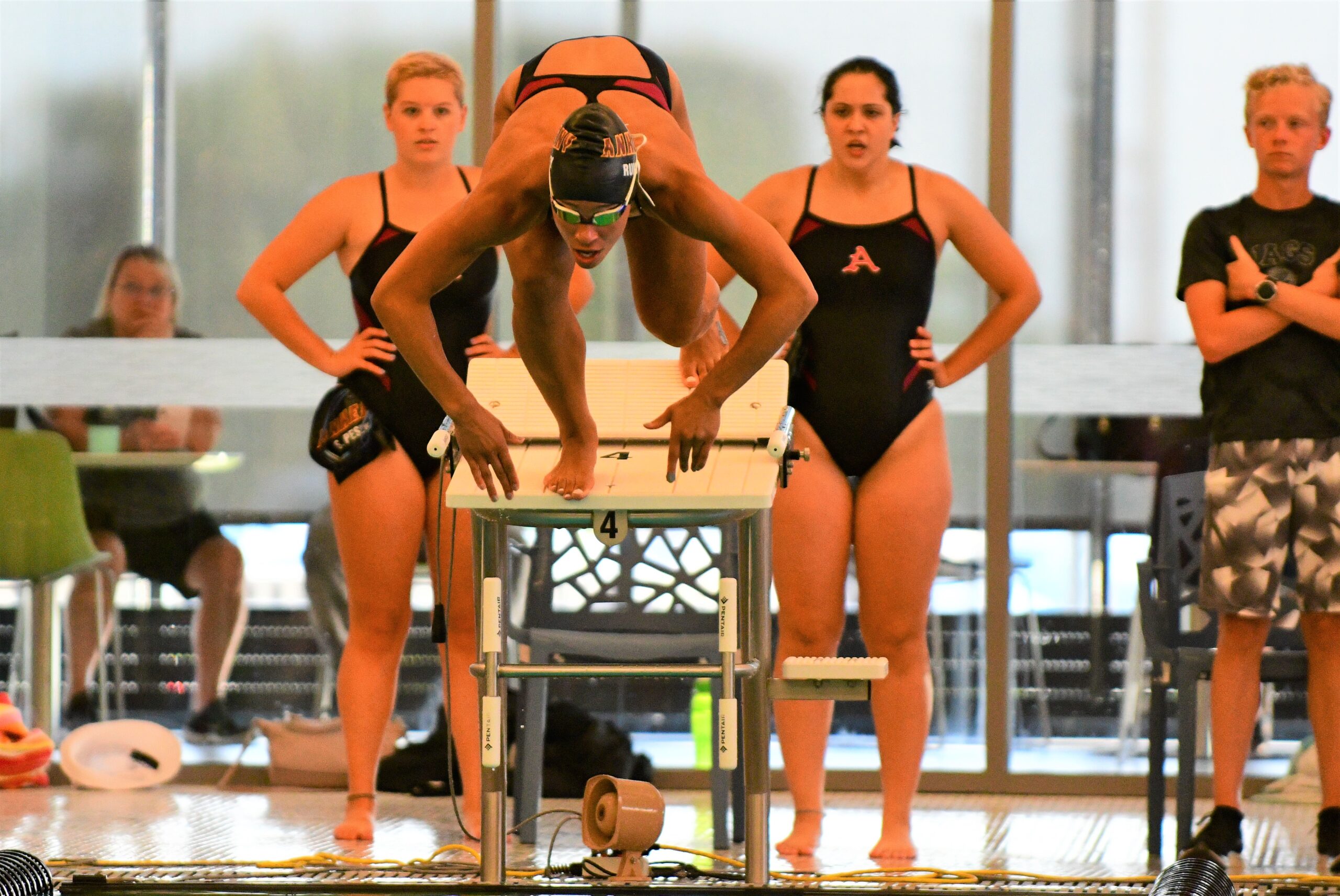 Lance Swanepoel was Ankeny's other individual all-American. The freshman ranked 81st in the 100 butterfly (49.57).
The Ankeny boys' team also earned all-American honors in a pair of relay events. Frandson teamed up with Max Martin, Weston Miner and Jae Swanepoel for the 24th-fastest time in the 200 freestyle relay (1:23.83), and he also combined with the Swanepoel brothers and Brek Stukerjurgen to tie for 57th in the 400 freestyle relay (3:06.30).
The Ankeny girls' squad was among the last three teams to earn all-American honors in the 200 medley relay. The foursome of Alexis Henning, Erica Peters, Scout Bergwall and Rumley tied for 98th in the U.S. with two other schools–they each posted a time of 1:45.39.