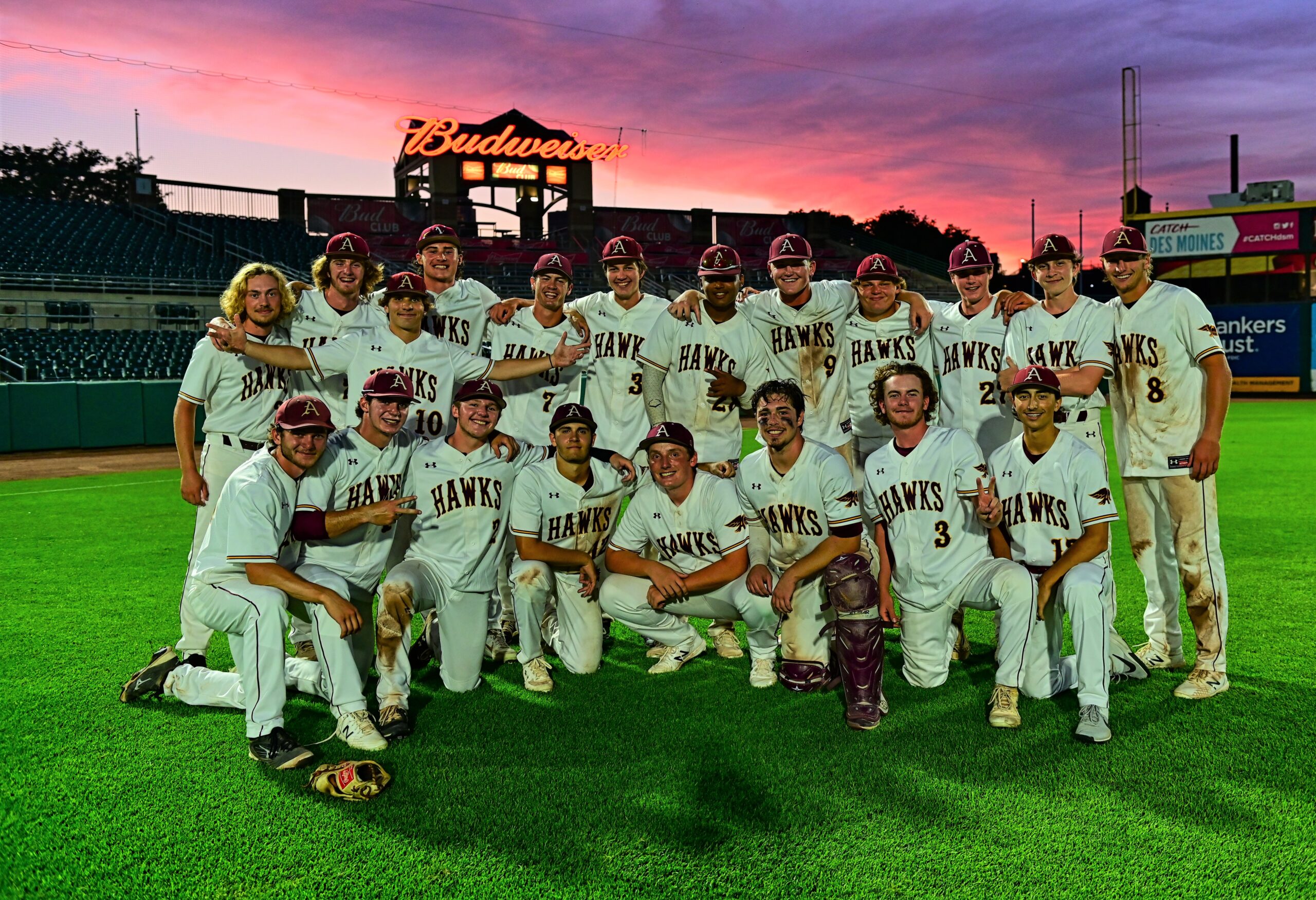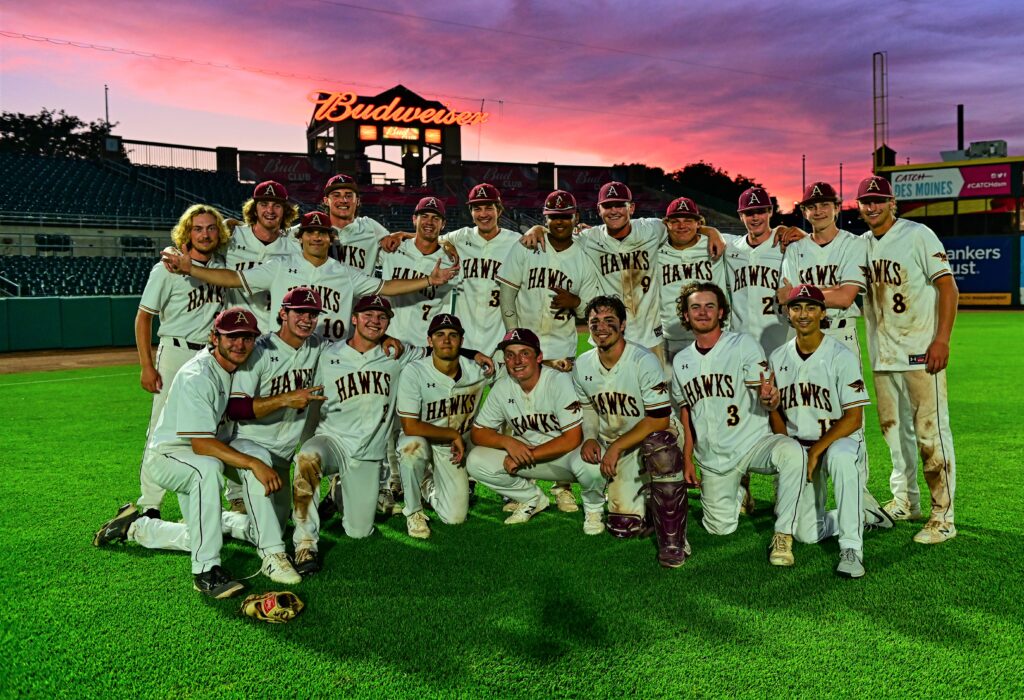 The Ankeny baseball team brought all of its pitching arms to Principal Park on Wednesday.
That spelled trouble for the Hawks' crosstown rival.
Fifth-ranked Ankeny got a pair of pitching gems from Bryce Rinderknecht and Brody Brecht to sweep a doubleheader against No. 10 Ankeny Centennial, 4-1 and 2-1. The Hawks gained some much-needed revenge after losing all four meetings against Centennial last season.
"I've been playing with a lot of those guys since second grade," Rinderknecht said of the Jaguars. "I just came here and tried to spot the fastball outside. I knew after the first four or five hitters that they were kind of weak on the end. I just tried to throw strikes, even though at the end I kind of gassed out a little bit."
After Rinderknecht took a no-hitter into the sixth inning of the first game, Brecht followed with six dominant innings of his own in the nightcap. The hard-throwing righthander allowed just two hits while racking up 13 strikeouts.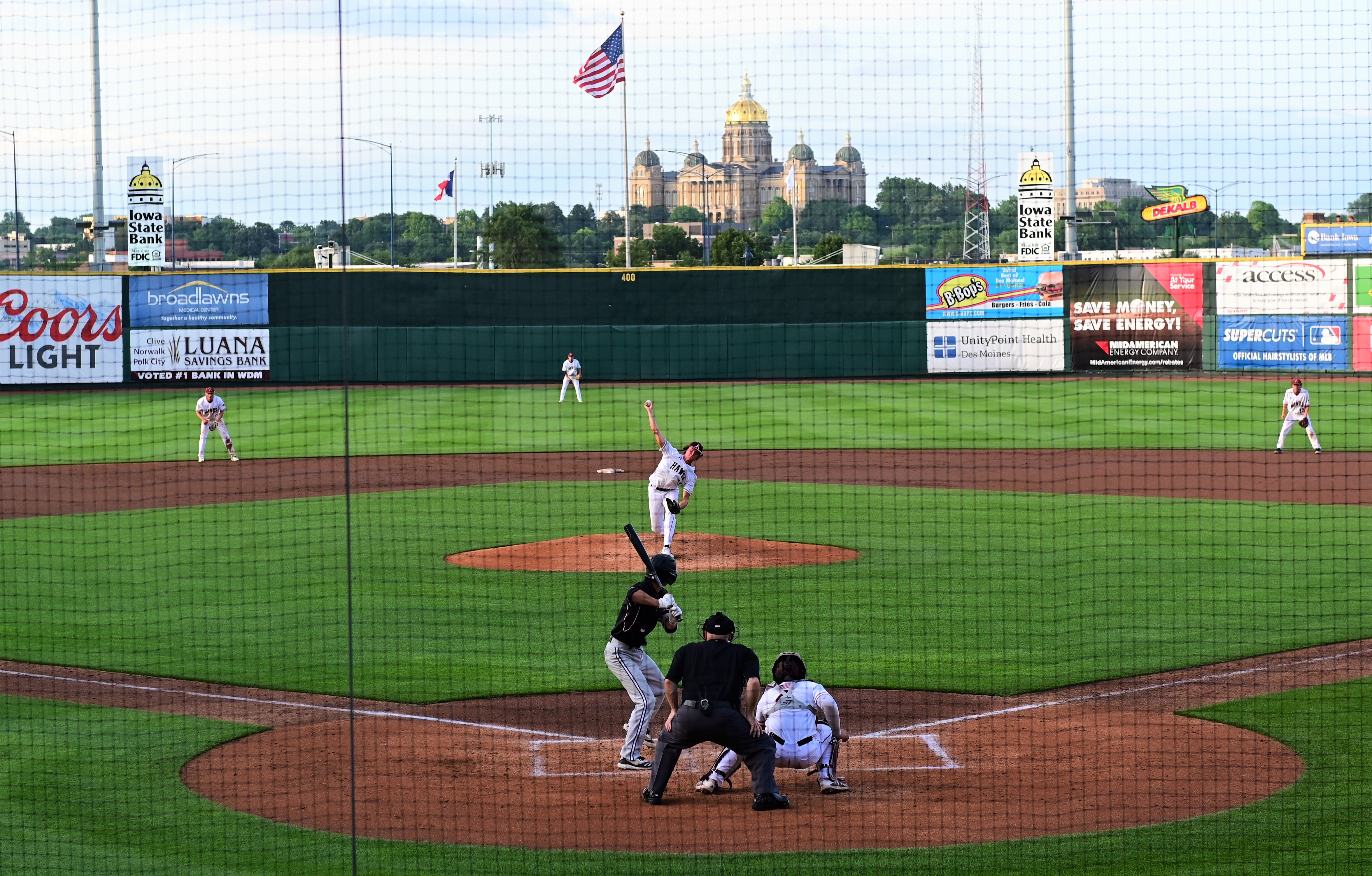 "I thought I pitched pretty well. I still need to limit the walks though," said Brecht, who gave up four free passes. "I felt good with my slider and curveball. I got some guys to chase those into the dirt a few times. I wasn't trying to run up the gun tonight. I just wanted to pound the zone and let my defense work a little bit."
It was the third start of the season for Brecht (1-0), who has committed to play baseball and football at Iowa. He lasted just four innings in each of his previous two appearances.
"Brody looked like Brody–like I expect him to look all the time," said Ankeny coach Joe Balvanz. "I wanted to see him get past the fifth (inning), and he did that tonight. When he's getting two pitches in the zone, it's going to be tough for high school kids to handle him."
Centennial starter Kaden Stewart (1-2) was almost as good as Brecht. He allowed no earned runs on three hits over six innings.
"Kaden threw very, very well for us," said Centennial coach Mark Hey. "We just didn't do a lot of the little things. And when you don't get the little things done, it's hard to win ball games."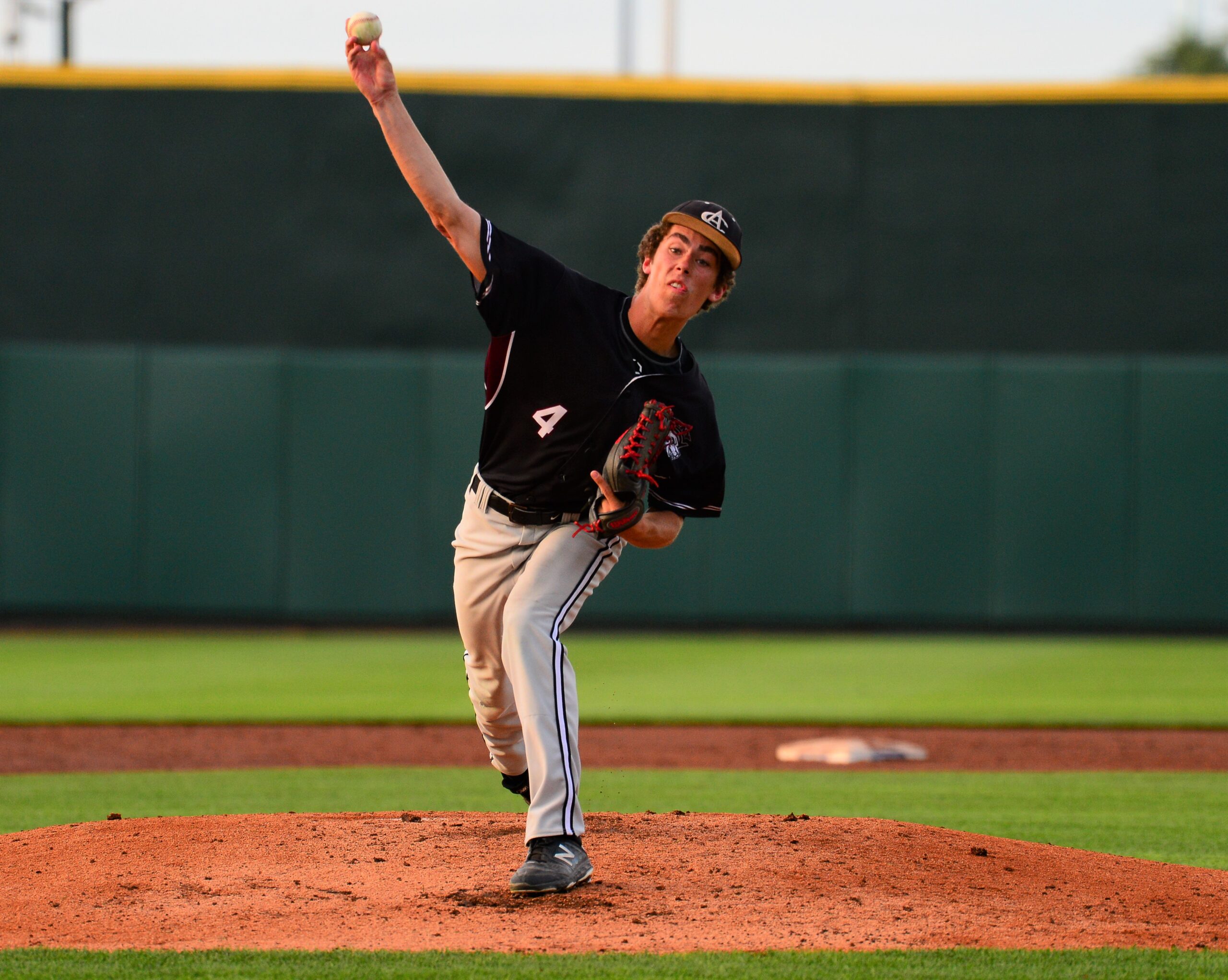 Ankeny (11-5) scored two unearned runs in the sixth inning after the Jaguars (9-7) committed an error. Jase Bauer, who went 2-for-3, doubled to drive in Ryan Madole and Kade Somers.
Bauer also went 3-for-4 with a double and two runs scored in the opener. The junior shortstop leads the Hawks with a .431 average and 15 RBIs.
"He had himself quite the doubleheader," Balvanz said. "He's been swinging the bat really well, and he's playing at a high level. He's a tremendous baseball player."
Ankeny held off a Jaguars' rally in the top of the seventh to complete the sweep. Gabriel Monosmith drew a leadoff walk from Weston Fulk, who then struck out the next two batters before Avery Gates reached on an infield hit that allowed Monosmith to score.
Will Johnson then entered the game and hit Keaton Gray with a pitch before retiring Ryan Vermeer on a grounder to second to pick up his second save of the night.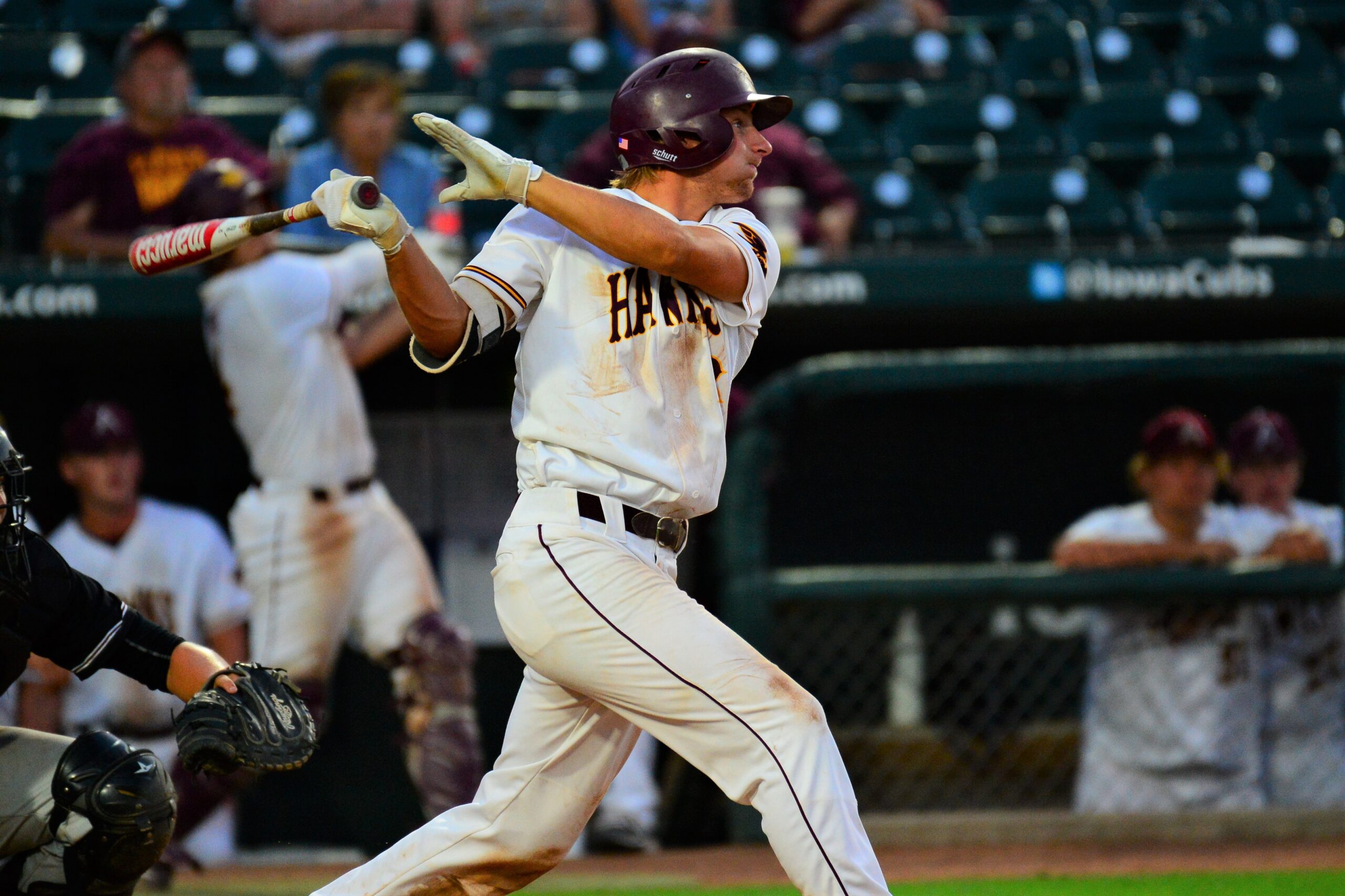 "We certainly made it interesting there at the end," Balvanz said.
In the first game, Bauer doubled in the first inning and scored on a single by Brecht. He then singled to start a two-run rally in the third off Trey Morris (1-2), who eventually walked Fulk with the bases loaded before Cooper Cox hit into a fielder's choice to make it 3-0.
"I just took the same approach–just kind of looking outer half and react in," said Bauer, who also singled in the fourth inning. "I knew the first at-bat he got down in the count and I was looking for something I could drive. Other than that, I was just looking to drive the ball the other way. I was seeing it pretty well."
Ankeny added another run in the fifth on a single by Fulk, a bunt single by Cox and an RBI single by pinch-hitter Lucas Juhl. Morris allowed four runs on 10 hits over five innings.
Rinderknecht, meanwhile, cruised into the sixth inning before running into some trouble. Gates led off with a walk and advanced to second when Gray reached on an infield single to break up the no-hit bid.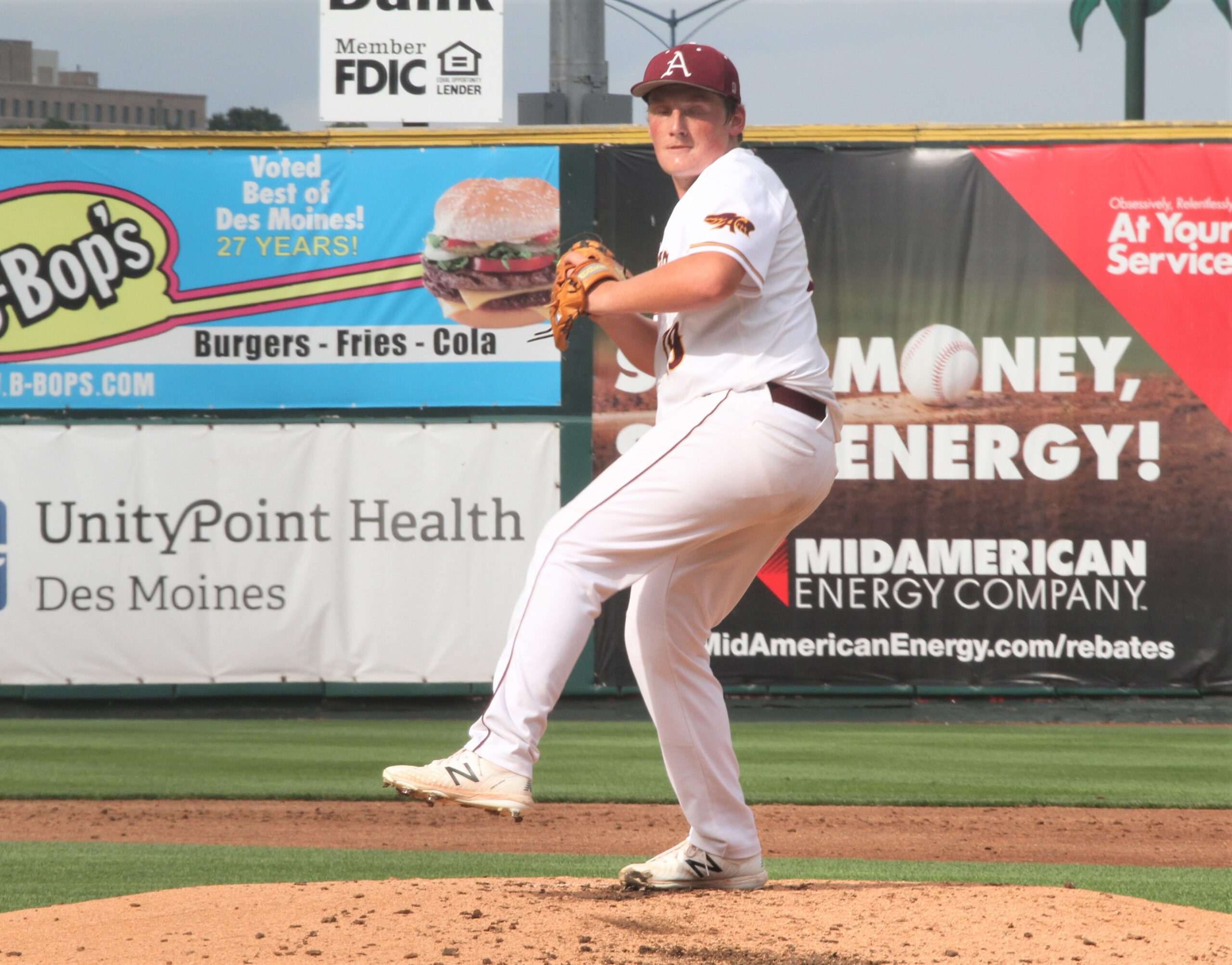 "I thought about (a no-hitter) a little bit, but I didn't put any pressure on myself to actually get it," Rinderknecht said. "I just let my defense work."
Jackson Powell drew a two-out walk to load the bases for Tate Williams, who drove in Gates with a single to center. However, Powell overran second base and Gray then took off for home, where he was tagged out by Ankeny catcher Tamden Webb-Tate.
Rinderknecht (3-1) departed after throwing 96 pitches. The senior walked three and had six strikeouts.
"It's my first time pitching here, and it has been a dream of mine to pitch here," Rinderknecht said. "It feels good to come here finally and do well."
Johnson took over on the mound and gave up two hits in the seventh inning before the game ended when Bauer made a leaping grab to snare a line drive by Gray.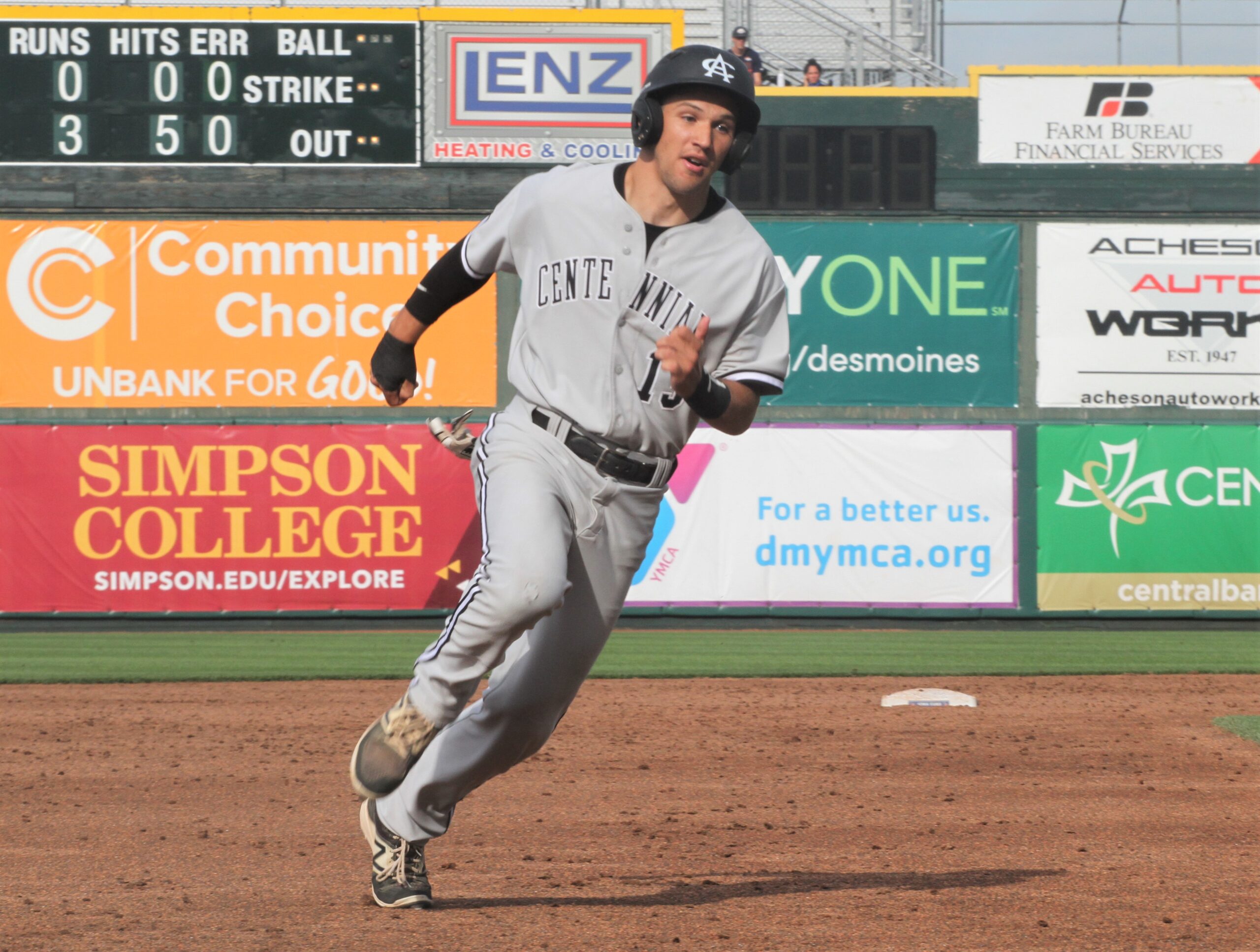 "It was easy to play behind our pitchers," Bauer said. "They were throwing strikes, and we were making plays for them. It was awesome."
The Hawks swept Centennial for only the second time ever. The first sweep came on June 8, 2018.
"The guys played at a high level," Balvanz said. "And I was really impressed with the Centennial kids tonight. They're well-coached and very disciplined. Our guys just played really well, and I'm tremendously proud of them."
Both teams are back in action on Thursday. Ankeny is playing a doubleheader at No. 3 Urbandale (9-7), while the Jaguars are in Pleasant Hill for a twinbill against No. 4 Southeast Polk (11-5).