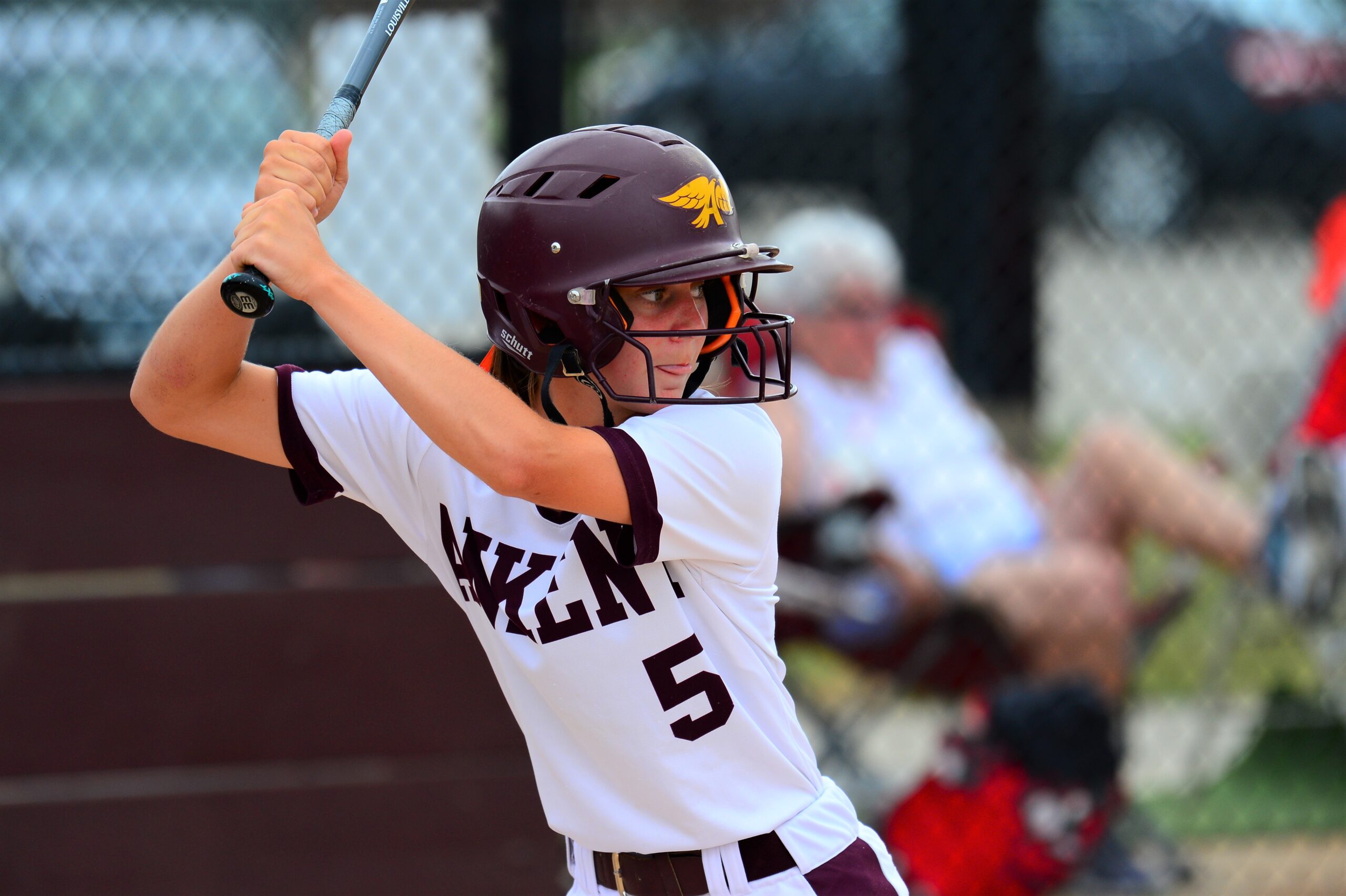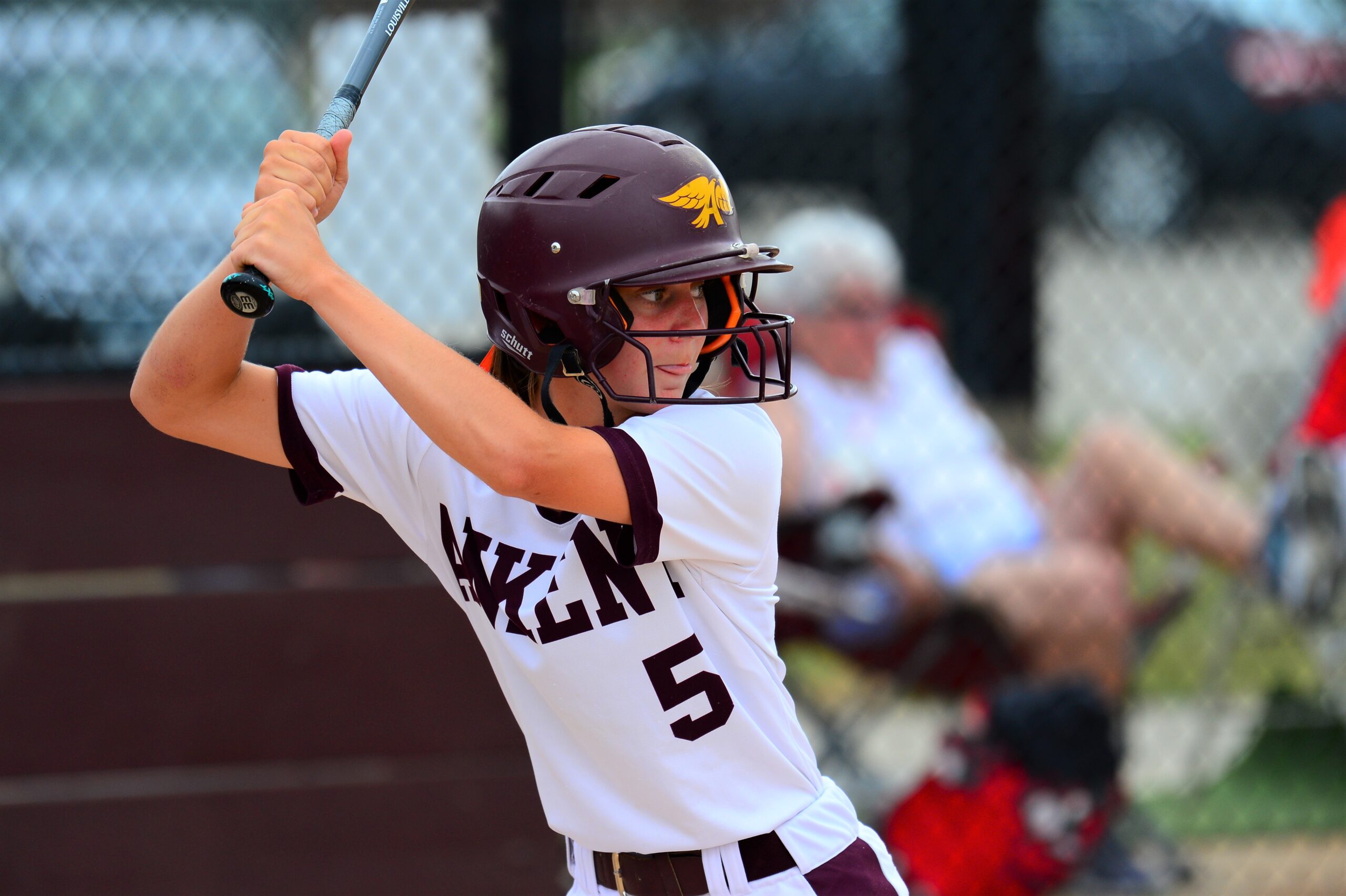 Senior second baseman Kailey Becker has helped the 15th-ranked Ankeny softball team to a 12-8 record. She is batting .279 with one triple, two doubles and 14 RBIs on the season.
Becker went 2-for-4 and drove in four runs to lead Ankeny to an 11-8 victory over No. 5 Ankeny Centennial in the first game of a doubleheader on Wednesday. She was 2-for-2 with two more RBIs in the nightcap before grounding out to end the game as the visiting Jaguars posted a 9-7 win to salvage a split of the twinbill.
The Hawkettes will play a doubleheader at Dowling Catholic (7-9) on Tuesday.
Here is some inside info on Becker:
Your team got off to a 7-1 start before running into a tough stretch in the last two weeks. Do you think a more difficult schedule has been the reason behind the recent struggles?
No, I think we are just as good and even better than some of the teams we have been recently playing. We are just leaving runners on the bases and aren't able to score them, which is hurting our team.
Your team has already played most of the top teams in the CIML. Who do you think is the best team that you've played?
I think (second-ranked) Waukee is the best team we have played so far. They can put the ball in play, have good base runners and good pitchers.
Who is the best pitcher that you've faced?
The Waukee pitchers (Elly Bates, Sami Felt and Maddie Oetzmann).
Your team was unranked in the preseason and seemed to thrive in the underdog role before moving into the rankings on June 25. Would you have preferred to fly under the radar for a little longer?
My team doesn't really care about rankings because we know that if we play a team that's ranked higher than us we can still win. So to us, it didn't really matter if we were ranked or not and where we are ranked now.
You and Jasmine Rumley are the team's only seniors. Are both of you trying to be leaders for the squad?
Jasmine and I work together to lead the team as we both have different leading styles. I like to talk to my teammates and lead them one-on-one while Jasmine likes to talk to them and lead them in a group.
Your team split a doubleheader against Ankeny Centennial on Wednesday, which could be your final meeting ever against the Jaguars. What was your impression of their team?
Ankeny Centennial has a good team and made some great plays in the field. They can also crush the ball. We love playing their team and have a huge amount of respect toward coach (Brett) Delaney.
The Class 5A postseason pairings were announced on Thursday, and your team will host Southeast Polk in a regional semifinal on July 18. Were you getting anxious to find out your team's draw?
I was more excited than anxious to find out the path to the state tournament. I know that no matter what team we play we can beat them and have fun at the same time.
Are you starting to get used to the "new normal" with the safety precautions that were put in place due to COVID-19?
I am used to handwashing and social distancing. It's definitely different and interesting doing all these new things like sanitizing balls and not shaking hands after the game, but the game and the team still feels the same. It is disappointing that we can only have a limited number of people coming to the games and that my whole family can't watch me play my last season.
You missed almost your entire track season due to the pandemic. Because of that, are you trying to savor every moment of the softball season?
Yes, it's very sad we did not get to have a track season and I miss the coaches and team so much. I'm savoring playing with this team because I know I will miss them as well when it's all over.
Plans for next year? What are you going to study?
I'm going to Ellsworth Community College and playing softball. I will finish my AA (degree) in the first year, and I'm unsure what I will pursue after that.
How did you celebrate the Fourth of July?
I went boating at the lake and set off fireworks while social distancing to keep my family and teammates safe.
I know a lot of the seniors were forced to cancel their graduation parties. Did you end up having one?
I decided to push my party back to the end of July after the softball season. Hopefully, it will work out.