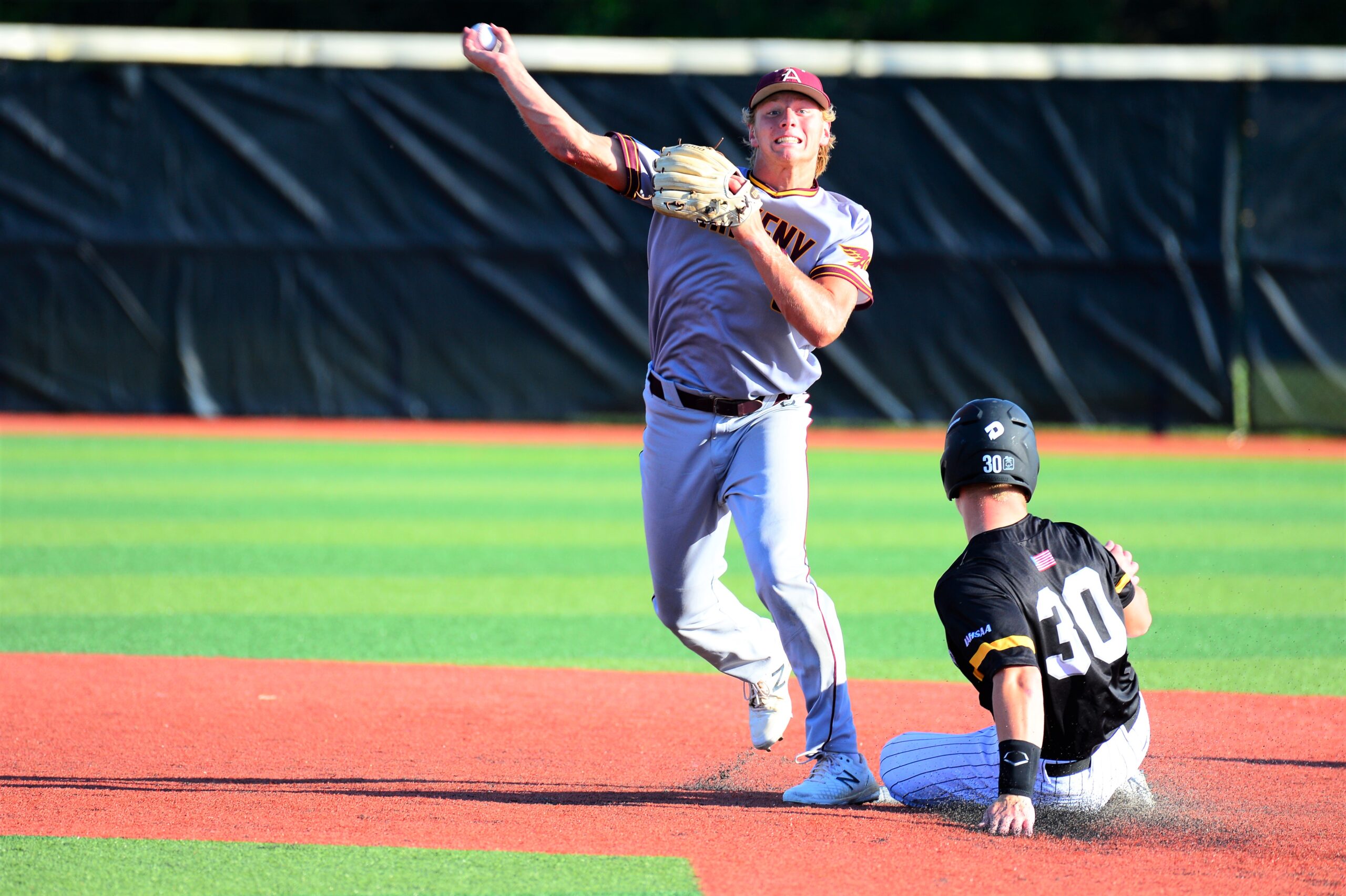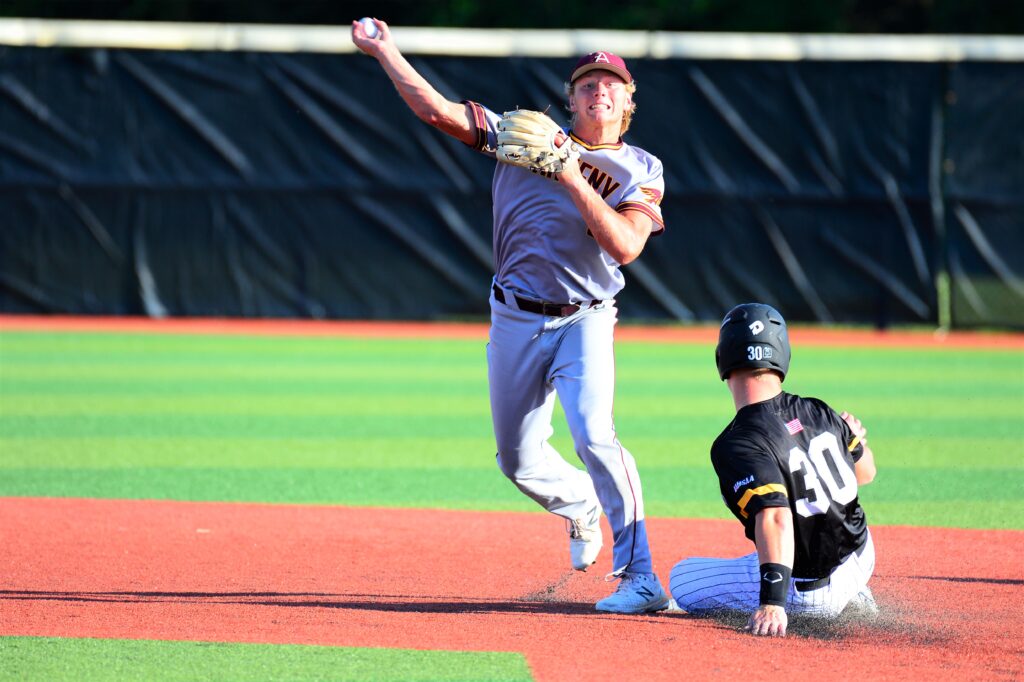 (UPDATE: The rest of Dowling Catholic's season has been cancelled after one of its players tested positive for COVID-19.)
Tuesday's baseball doubleheader at Dowling Catholic provided a unique opportunity for both the top-ranked Maroons and No. 3 Ankeny to get a glimpse of their potential opponent in a Class 4A substate final.
Both squads have been placed in Substate 8 by the Iowa High School Athletic Association. Because of that, neither team used its top pitchers during Tuesday's twinbill.
"I think the idea was to be as competitive as you can be without tipping your hand," said Ankeny coach Joe Balvanz.
The doubleheader resulted in a split. Ankeny posted a 4-0 victory in the opener before Dowling rebounded with an 8-3 win in the nightcap.
The Hawks (13-7) won the first game behind sophomore righthander Samuel Andrews. Andrews allowed one hit and seven walks over five scoreless innings to improve his record to 3-0.
"Sammy didn't have his best stuff, but he battled," Balvanz said. "He got out of some jams with a double play here and there. He made some big pitches in some big spots, and we played some really good defense."
Mo Watson and Brody Brecht each went 2-for-3 with an RBI in the win. Jase Bauer and Weston Fulk each singled, doubled and knocked in a run.
Cael Boyd went 2-for-3 with a double for the Hawks, who pounded out 11 hits.
"We swung the bats really well," Balvanz said. "We should have had more than four runs, but we didn't do a very good job of situational hitting."
Ankeny had nine more hits in the second game, but it wasn't enough to overcome a 5-0 deficit. Derek Einertson homered and had two RBIs to lead the way for the Maroons (16-2).
Cooper Cox (2-3) took the loss. He allowed three earned runs on seven hits over the first four innings.
Cox and three relievers combined to walk seven more Dowling batters.
"We've got to do a better job of trusting our defense that is playing at such a high level," Balvanz said.
Watson went 3-for-4 for the Hawks. Bauer went 2-for-4, while Fulk doubled and drove in two runs.
Colin Riggs went 2-for-2 with a double and one RBI. Brecht also had a double.
Ankeny will host a doubleheader against No. 7 Southeast Polk (12-8) on Wednesday. The Rams swept an earlier twinbill on June 22.