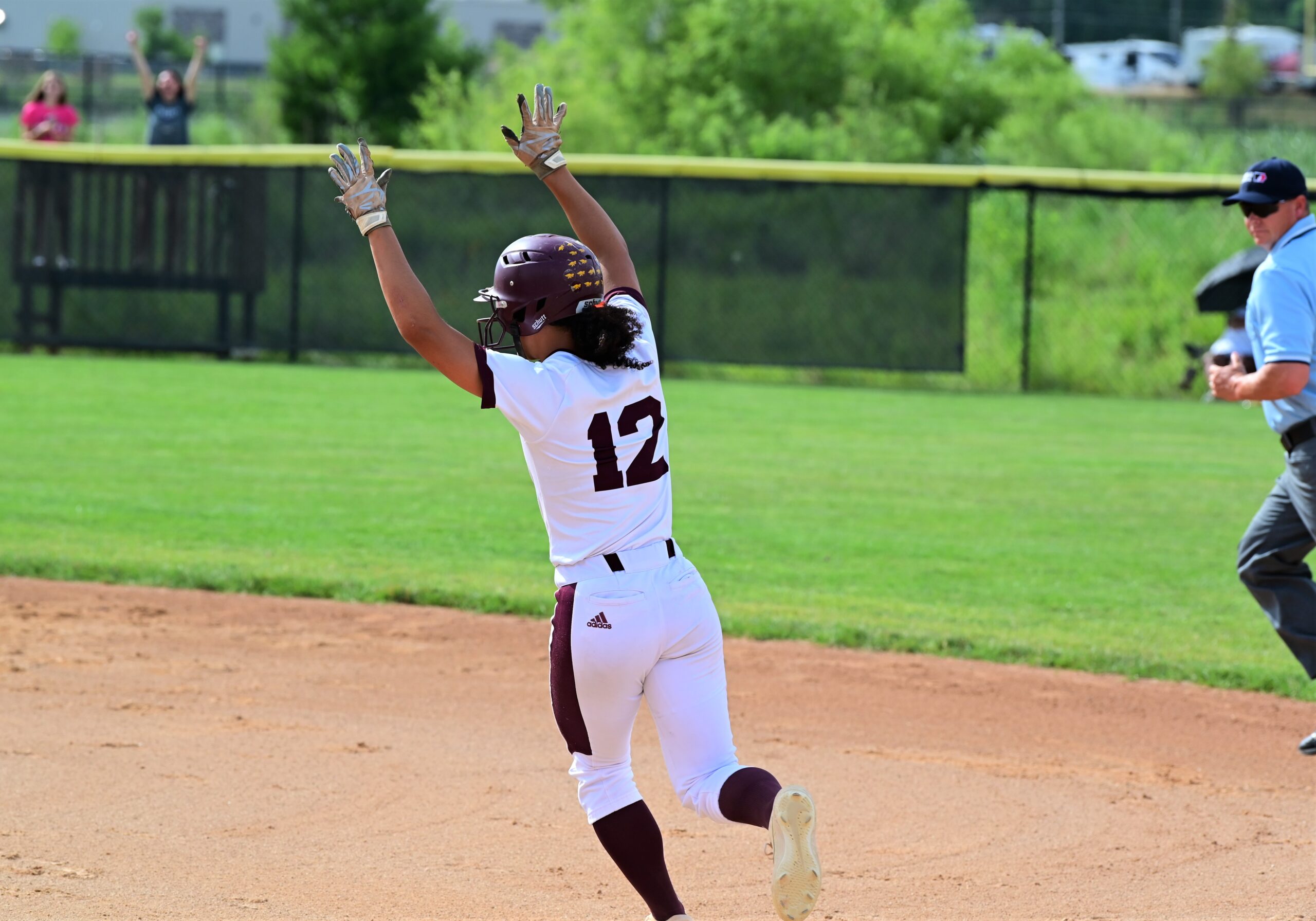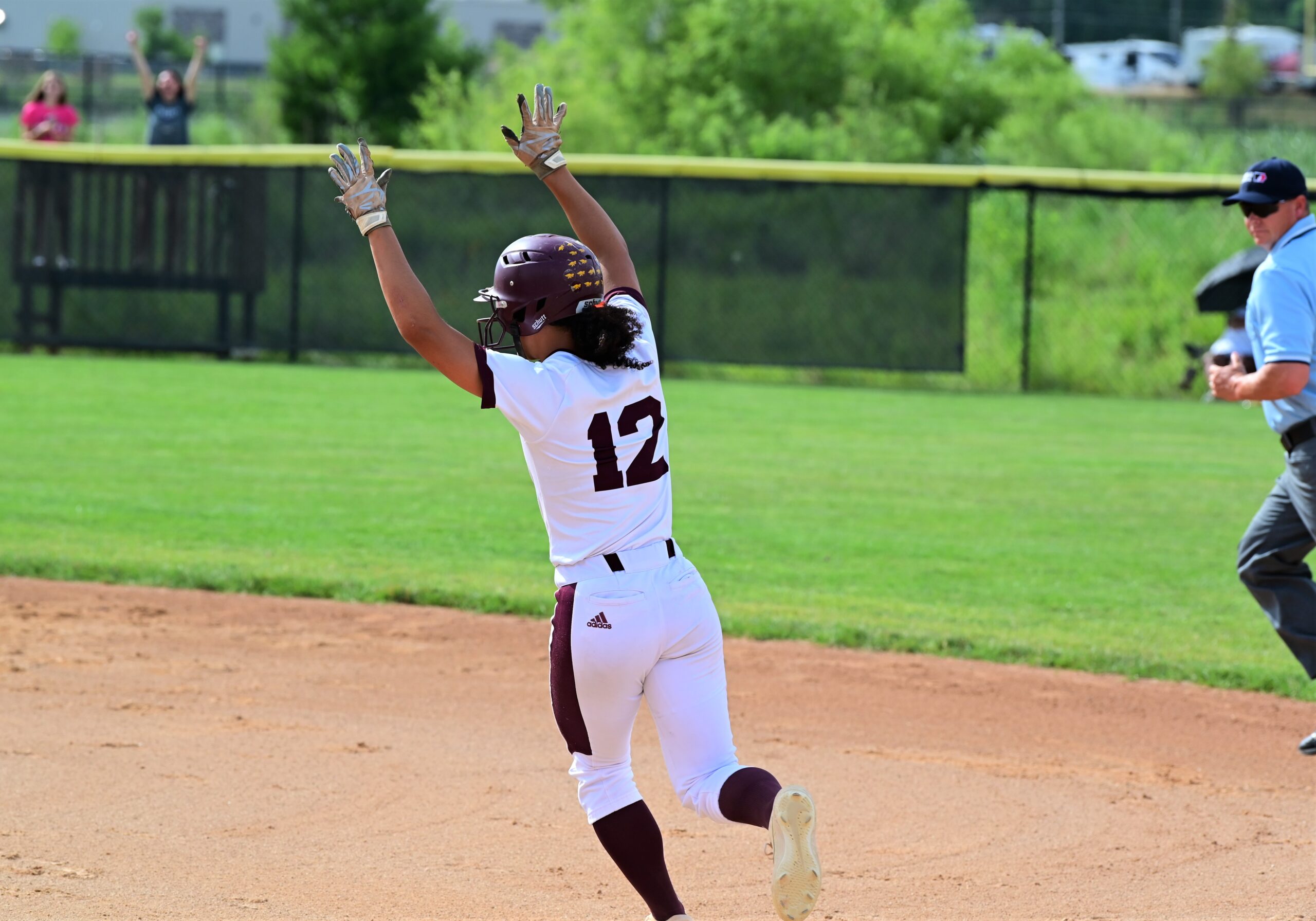 Ankeny's Jasmine Rumley has already set a bunch of records in the swimming pool.
She's been a record-breaker on the softball field, too.
The senior third baseman hit her 37th career home run on Tuesday during the Hawkettes' doubleheader split at Dowling Catholic. She broke the Ankeny career mark of 36 homers that was set by Kendyl Lindaman in 2012-13.
"I didn't know I was close, but it does feel good," said Rumley. "Although Lindaman only played here two years, she was an amazing player and strong hitter. Being able to break that (record) was amazing."
Lindaman hit 12 homers as an eighth grader and 24 more as a freshman before moving across town when Ankeny Centennial opened in the fall of 2013. She finished her high school career with 71 homers and is now an all-American at the University of Florida.
Rumley also made her debut as an eighth grader, hitting one home run in 2016–which was Lindaman's final high school season. She hit nine more as a freshman and then had 10 homers in both 2018 and 2019.
On Tuesday, the Tennessee swimming recruit hit a solo home run in the third inning of the first game. It was her seventh homer of the season.
"That was a special moment," said Ankeny coach Dave Bingham. "She's been a neat kid, and she would have had a lot more homers if she hadn't battled some injuries her first two years. I'm really going to miss her (next season). I'm probably going to miss her smile more than anything."
Rumley went 3-for-4 with a double in the opener, but Dowling (8-10) cruised to a 17-5 victory in six innings. Ankeny (13-9) then salvaged a split by winning the nightcap, 19-6, in four innings.
The two teams combined for 47 runs on the night.
"We probably played one of the worst games of the year for us. We walked seven batters and had five errors in the first game," Bingham said. "But the girls really responded in the second game."
The 15th-ranked Hawkettes scored 12 runs in the third inning to break a 3-3 tie. They pounded out 23 hits in the win.
Larissa Miller and Marina Carter each went 4-for-4 in the rout. Miller–filling in for second baseman Kailey Becker–had three RBIs, while Carter drove in two runs.
"Larissa hit a bases-loaded triple over the rightfielder's head," Bingham said. "It's always cool when a slapper does that."
Eva Fulk went 3-for-3 with a double and three RBIs, while Cassie Johnson and Gillian Overturf each went 3-for-4 and also drove in three runs. Johnson hit her fourth home run of the season, and Overturf had a double.
Hailey Uemura also homered and knocked in four runs. It was her third homer of the season.
Ashtyn Billings (6-5) was the winning pitcher. She allowed seven hits and had two strikeouts.
"It was tough sledding for our pitchers, but Ashtyn really battled," Bingham said.
Kendra Winfrey (5-3) took the loss in the first game. Dowling scored five runs in the first inning and rolled to the win.
"We got off to bad start and never recovered," Bingham said.
Madeleine Murphy went 3-for-4 and scored a run for the Hawkettes. Fulk went 2-for-3, and Johnson went 2-for-4.
The games were postponed from Monday until Tuesday out of concern for the spread of COVID-19. It was later determined that a Dowling baseball player had tested positive for the disease, forcing the cancellation of the school's baseball and softball seasons.
"It seems like whenever we've had to move a game, we've struggled with that," Bingham said of his team's loss in the opener. "We've got to figure out a better way."
The Hawkettes will host a doubleheader against Southeast Polk (8-10) on Wednesday. The two teams split a twinbill on June 23 and will also meet in a Class 5A regional semifinal on July 18 at Ankeny.