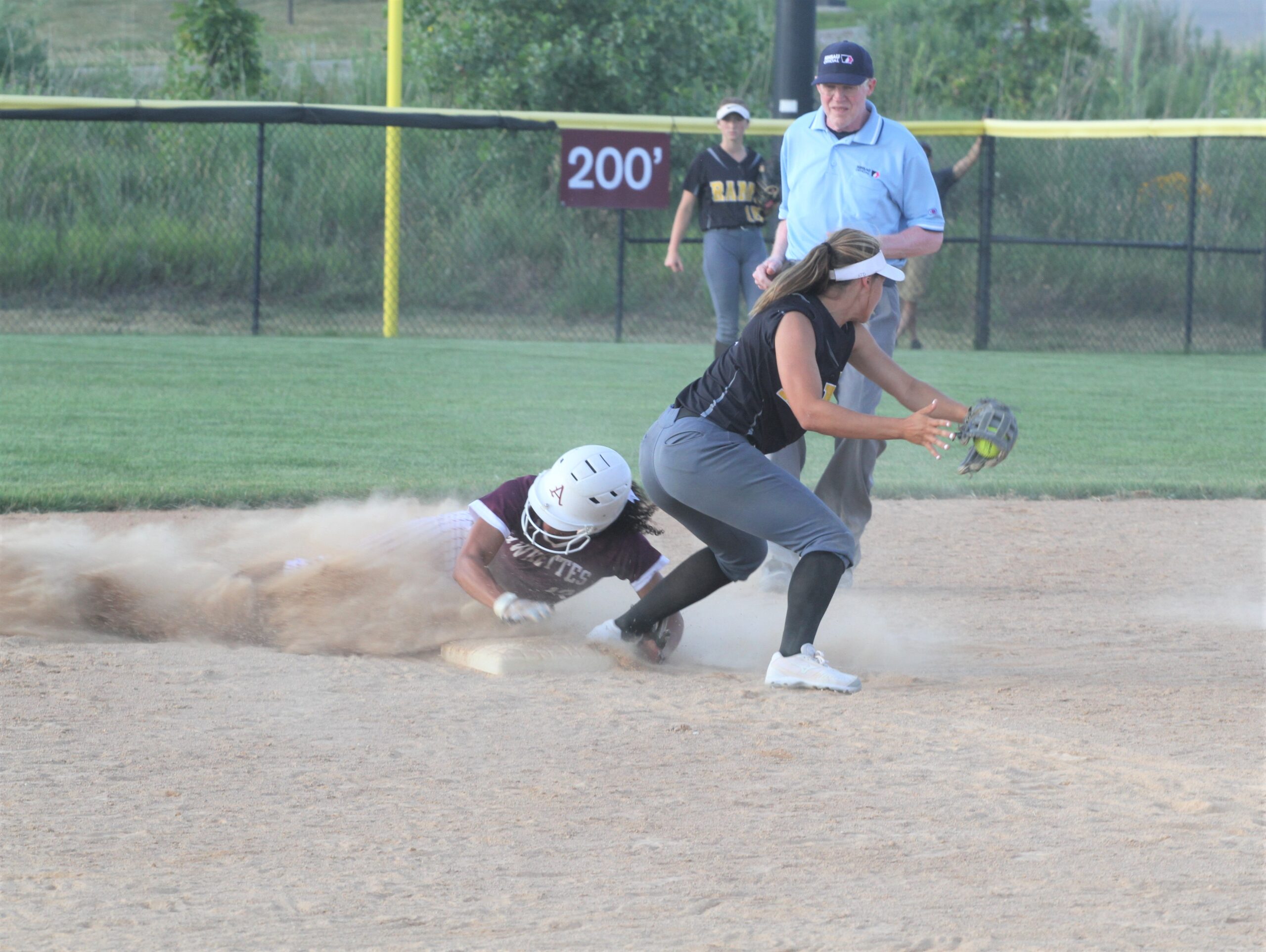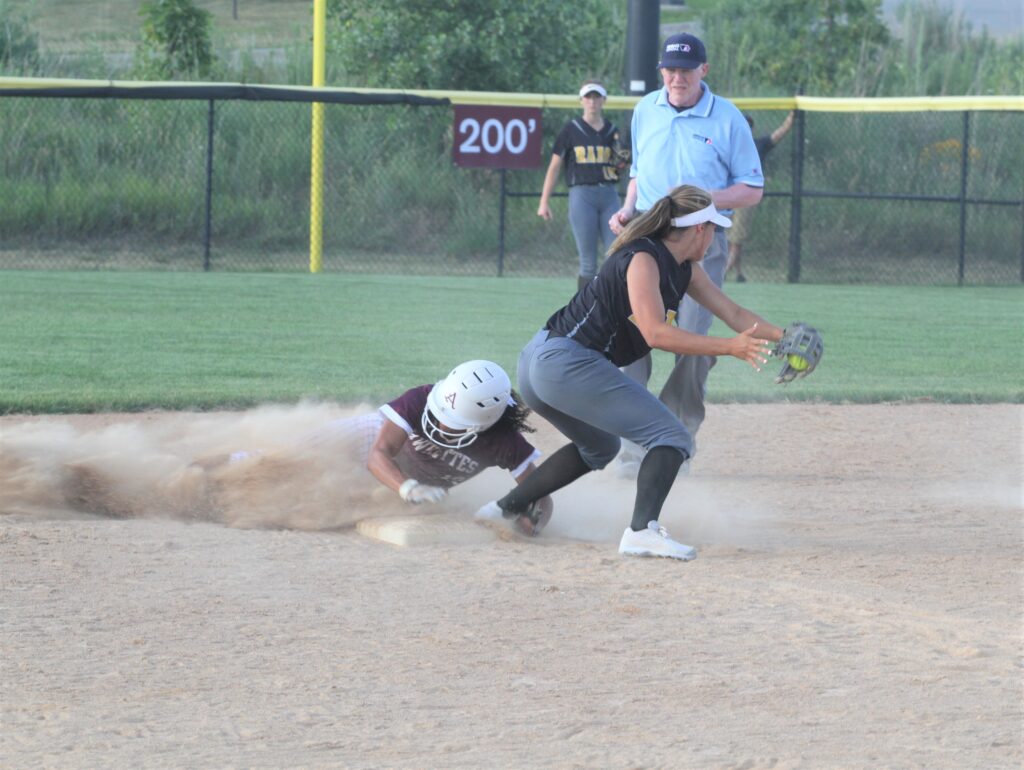 If the Ankeny softball team hopes to reach the Class 5A state tournament, the Hawkettes may have to find some different ways to win a couple of regional games.
The 15th-ranked Hawkettes proved on Wednesday that they might be able to do that.
And Ankeny even defeated one of the teams, Southeast Polk, that it will have to beat in order to advance to Fort Dodge.
The Hawkettes swept a doubleheader against their visiting CIML rival in dramatic fashion, recording a pair of walk-off wins. After posting a 4-3 victory in the opener, they twice rallied from a four-run deficit to win the nightcap, 14-13, in a slugfest.
"The girls showed a lot of heart and a lot of resiliency," said Ankeny coach Dave Bingham. "They just didn't quit."
Southeast Polk (8-12) held a 13-9 lead in the second game before Ankeny (15-9) scored three runs in the bottom of the sixth inning to pull within a run. The Hawkettes tied the game in the seventh on a bases-loaded walk to Jasmine Rumley, then Marina Carter followed one out later with a drive off the fence to knock in the winning run.
Carter went 4-for-4 with two doubles and two RBIs in the victory, raising her average to .628. She also scored four times.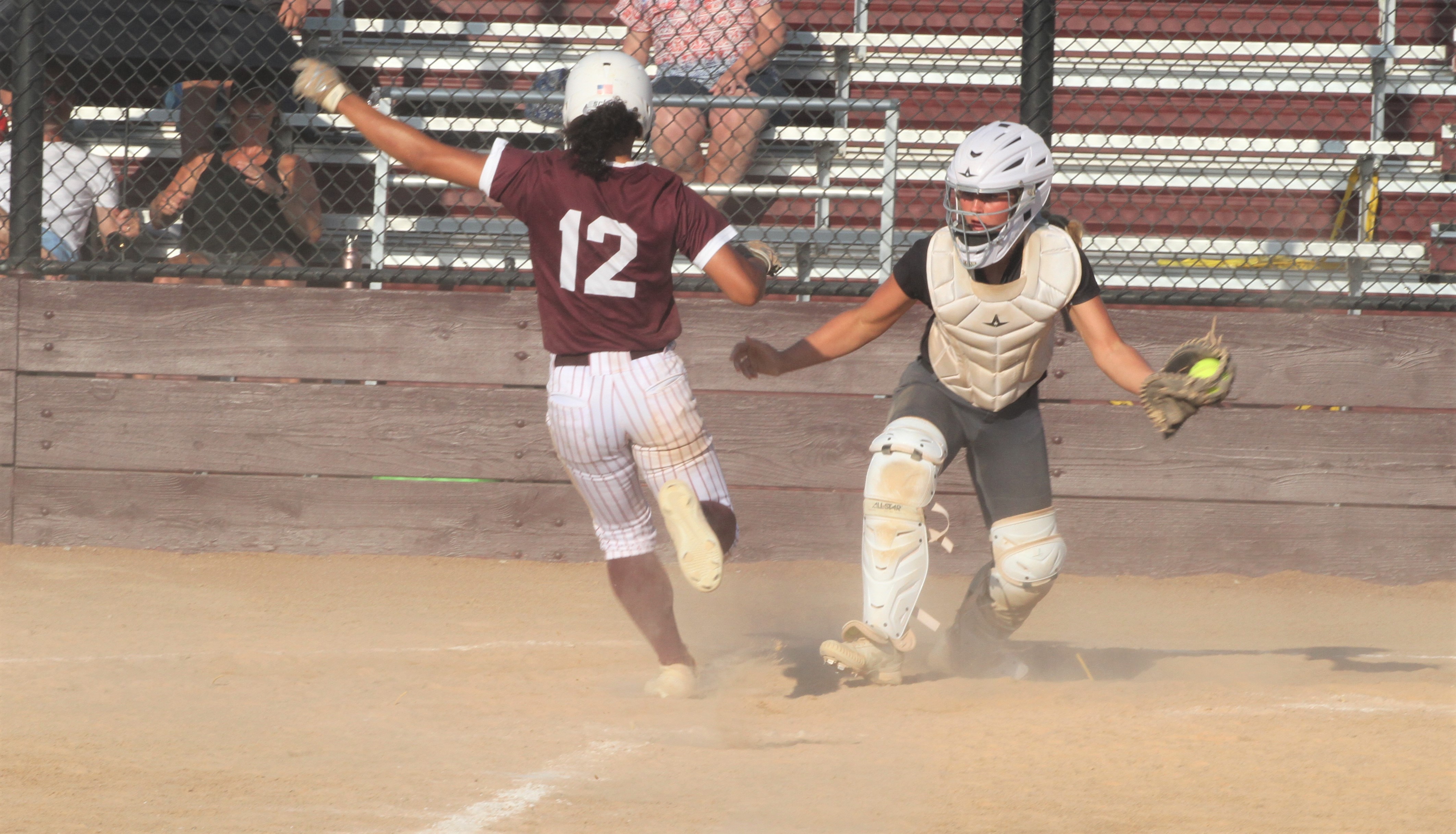 Teammate Cassie Johnson enjoyed an even bigger game at the plate. She went 3-for-3 with two home runs, a double and eight RBIs.
Johnson, an eighth grader, now has six homers on the season.
"That's pretty cool to drive in eight of our 14 runs," Bingham said. "That's a career for some kids."
Mariah Parton went 2-for-4 for the Hawkettes. Rumley had two RBIs.
Kayla Brummer (3-1) was the winning pitcher. She allowed four earned runs in three innings of work.
After sparking her team to the win in the first game, Rumley said it was important for Ankeny to complete the sweep over the Rams–because the two teams will meet again in a regional semifinal on July 18.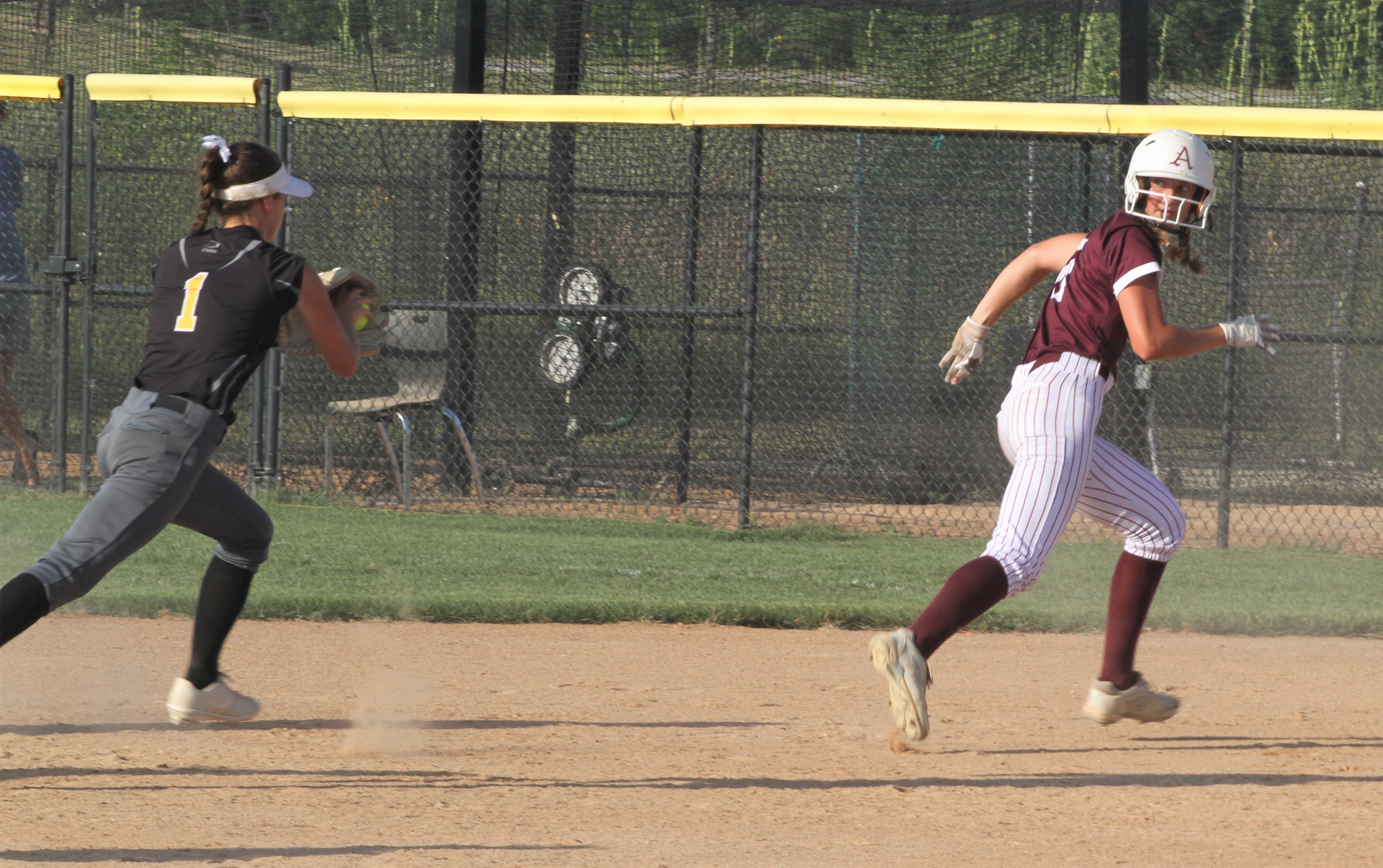 "I think it builds up our confidence, and I think it's something we deserve–we've worked hard enough for it," Rumley said. "We have to go out the second game with the same kind of fire and when we get runs, we just have to keep pushing."
Rumley went 2-for-4 with a three-run homer in the opener, her eighth of the season. After Southeast Polk rallied to tie the score, she also singled to start the Hawkettes' rally in the seventh inning.
Rumley stole second, then advanced to third on a bunt by Madeleine Murphy. After Carter was intentionally walked, Parton hit a fly ball to shallow center field that wasn't deep enough to score Rumley.
However, Rumley tagged up and forced a throw to home plate. She then raced home when the ball eluded catcher Taylor Franzen.
"That was moreso I needed to be safe than just automatic go," Rumley said. "I just read (the ball), and the minute it was overthrown I took it."
Rumley, who has been battling a quad injury this season, appears to be her old self.
"Just to see her instincts take over was pretty amazing," Bingham said.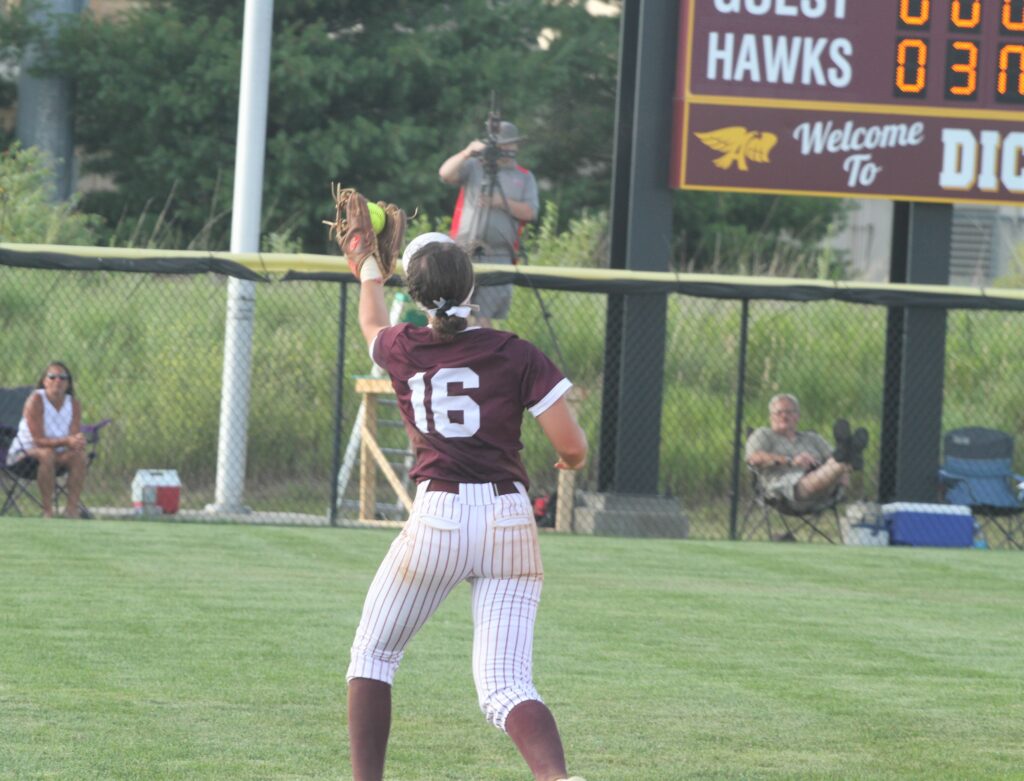 Carter went 2-for-2 with a double in the win. Ashtyn Billings (7-5) earned the victory, tossing a five-hitter with five strikeouts.
Rumley and second baseman Kailey Becker were honored between games on Senior Night.
"It was emotional having been with them for five years," Bingham said.
Ankeny and Southeast Polk also split a twinbill on June 23. The two teams will meet for the fifth time this season in their regional opener.
"It's not good, especially when the teams are pretty equal," Bingham said. "They're a good ball club, and I have a lot of respect for (coach) Tia (Stiles).:
Ankeny will host a non-conference game against Ballard (7-6) on Thursday.