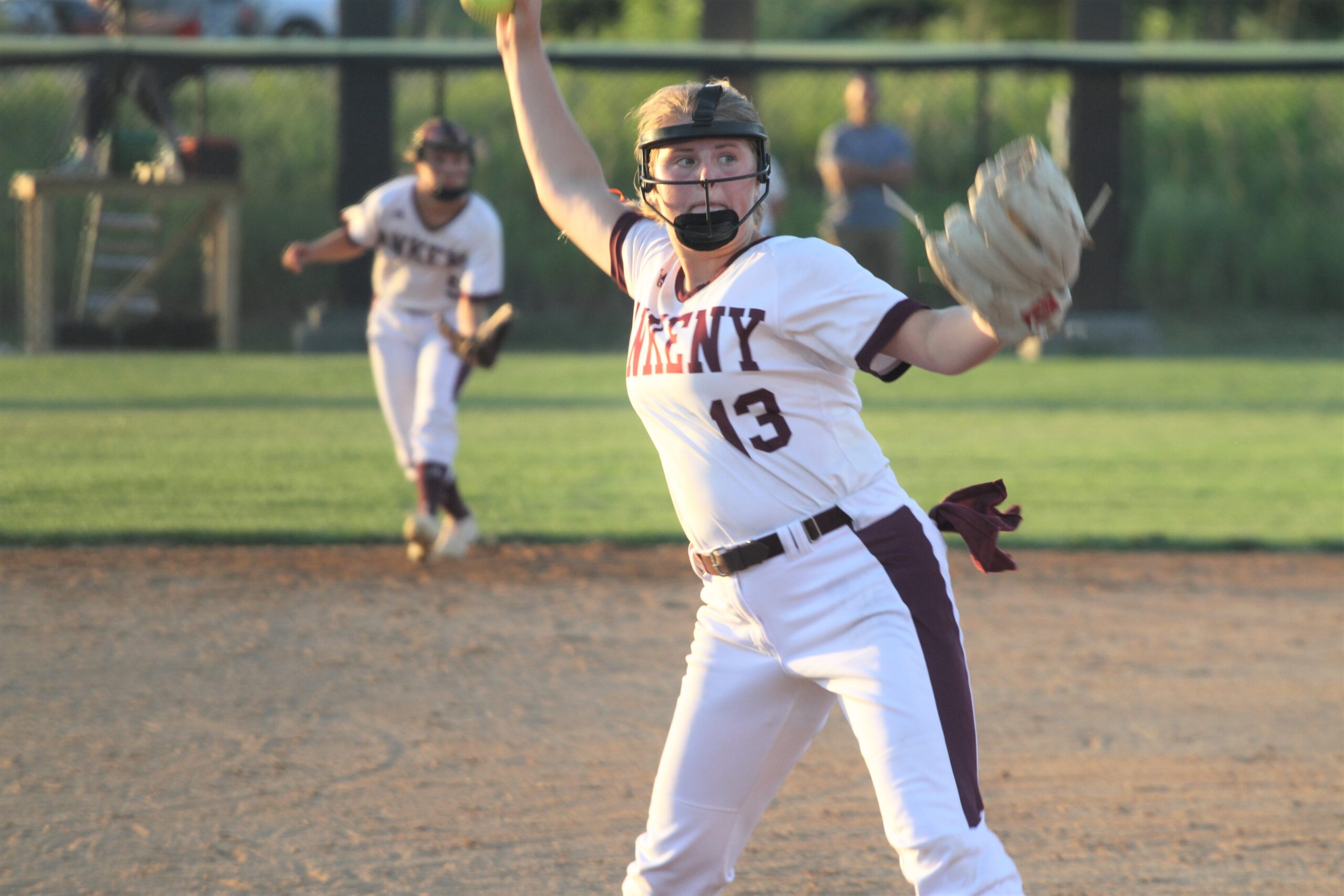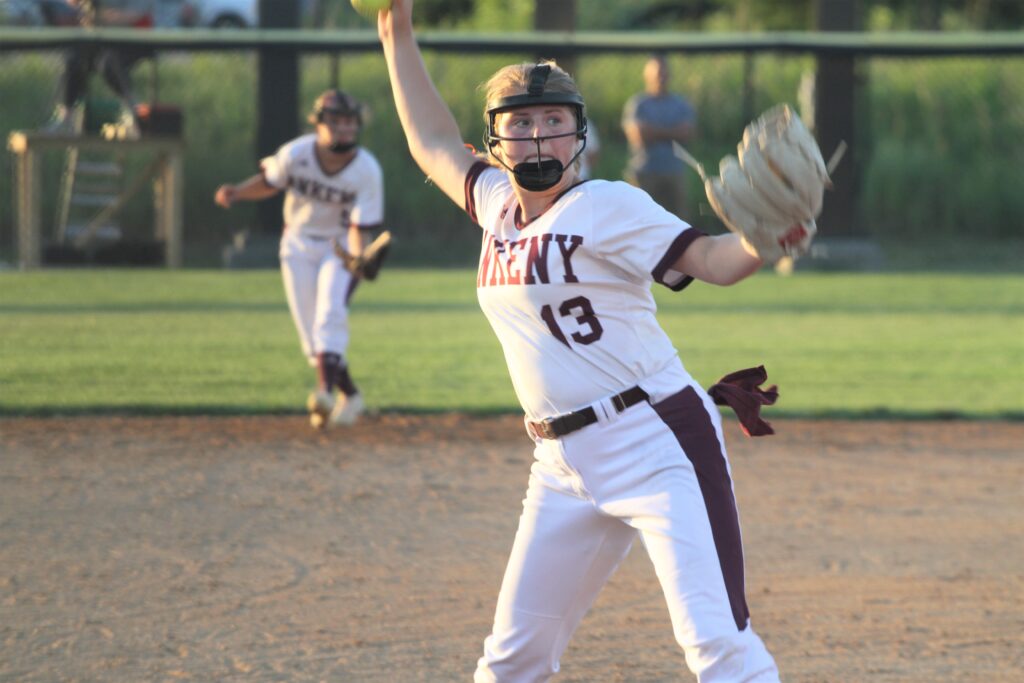 If Ankeny softball coach Dave Bingham was still undecided about his pitching plans for the postseason, Monday's doubleheader against defending Class 5A state champion Valley may have helped him come to a decision.
Sophomore Ashtyn Billings tossed a three-hitter in the nightcap as the 15th-ranked Hawkettes salvaged a split of the twinbill with a 1-0 victory. The loss ended an 11-game winning streak for No. 4 Valley (20-4), which had posted a 7-5 triumph in the opener.
"She was a warrior," Bingham said of Billings, who raised her record to 10-5. "Right now she's not missing spots and not walking anybody."
Billings allowed only a trio of singles while lowering her ERA to a staff-best 3.80. She walked two and had no strikeouts as the Hawkettes (19-10) committed no errors behind her.
"I trust my defense. I trust them with everything. I know that they'll make the plays if I throw the pitches," said Billings, who needed just 67 pitches to go the distance. "My changeup was working pretty well. All pitches–you've just got to be confident with all of them and they usually work then."
Valley was held scoreless for only the second time this season. The Tigers were blanked by Ankeny Centennial's Madi Huisman on June 26.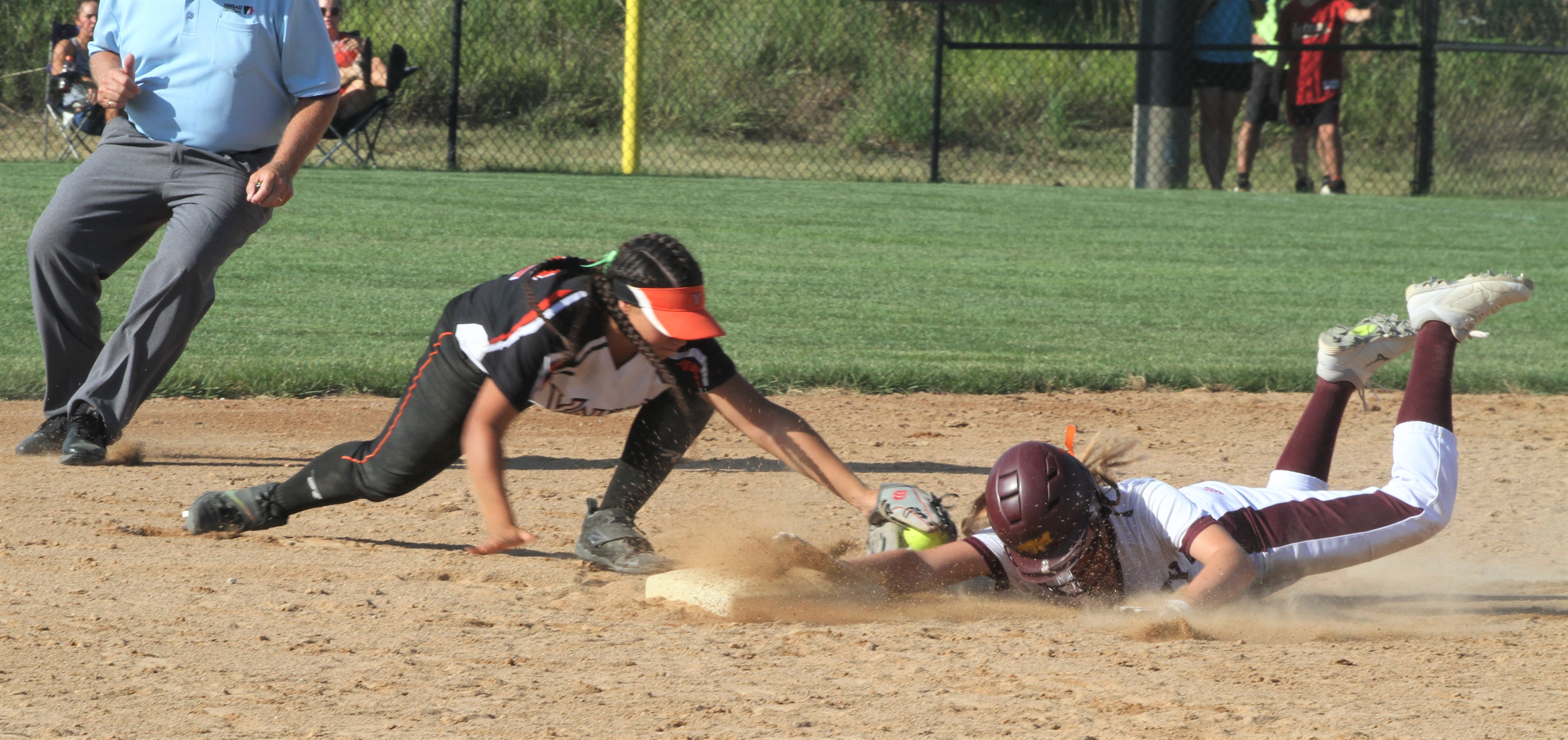 Ankeny had just five hits off losing pitcher Lauryn Foudree. Jasmine Rumley went 1-for-2 with a walk and scored the game's only run on an error in the bottom of the third inning.
That was all the support that Billings needed.
"It was super important (to get that win)," Billings said. "I think our energy–once we win games–it just carries us through the rest of the season, so hopefully we can get after it on Saturday."
The Hawkettes will host Southeast Polk (10-12) in a regional semifinal on Saturday at 7 p.m. Billings owns a pair of victories against the Rams this season.
"It'd be really fun (to pitch on Saturday)," Billings said. "I've pitched against Southeast Polk quite a few times, and we've had success."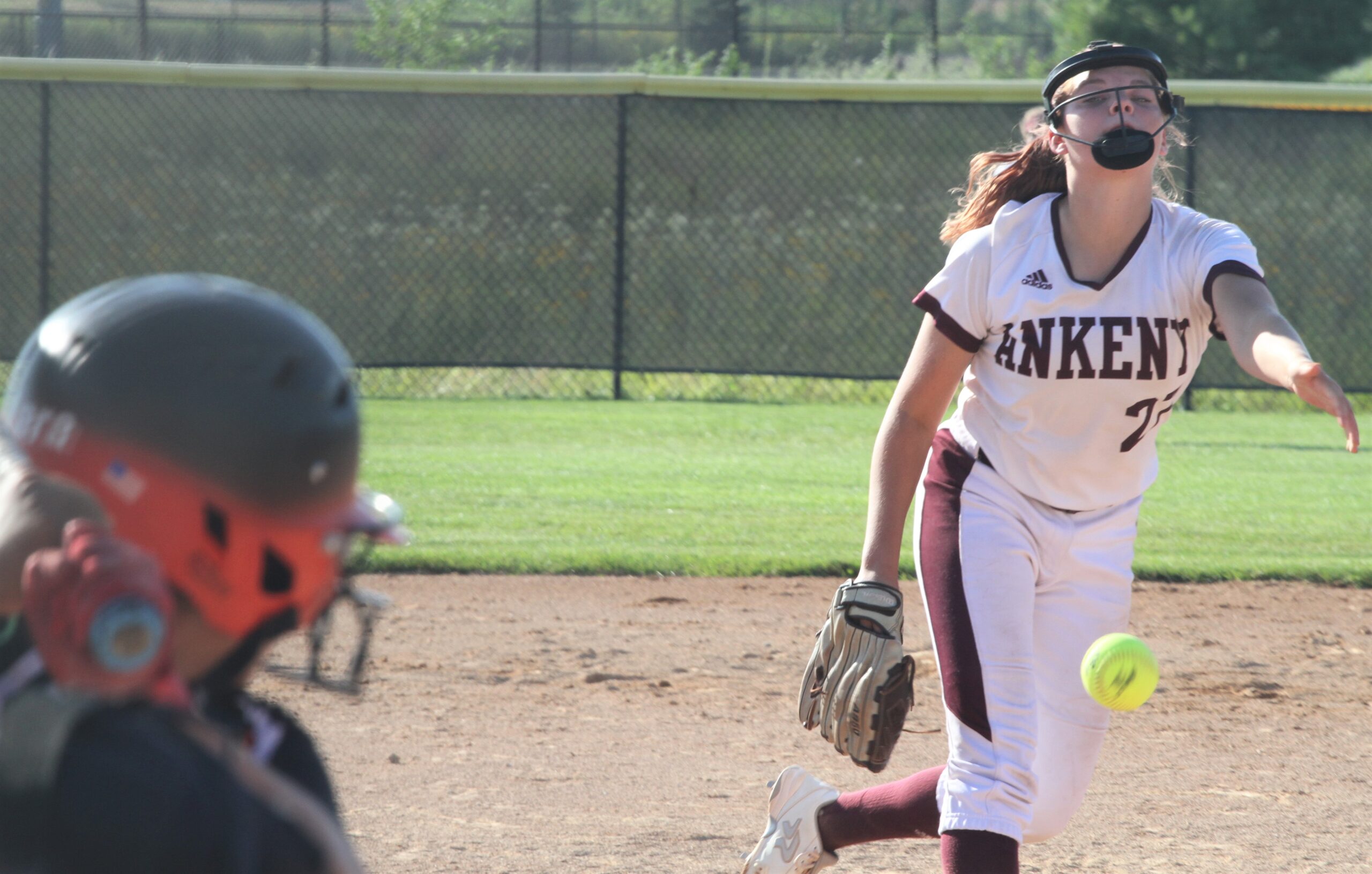 Bingham has some other options, though. Kendra Winfrey has compiled a 6-4 record with a 4.01 ERA and a team-high 44 strikeouts, while Kayla Brummer is 3-1 with a 5.25 ERA.
"I think we could pitch all three of them," Bingham said. "They've all had success against so many teams."
Winfrey took the loss in Monday's opener, which featured four ties and two lead changes. She had four strikeouts while allowing six earned runs over the first 5 1/3 innings.
Valley took the lead for good in the top of the sixth. Alex Honnold hit a leadoff double off Winfrey, then advanced to third on a bunt by Bailey Walke.
Billings came on in relief and allowed a sacrifice fly by Hailey Etzel that broke a 5-5 tie. Gianna Lara and Greta Dahlen then followed with back-to-back doubles to give the Tigers an insurance run.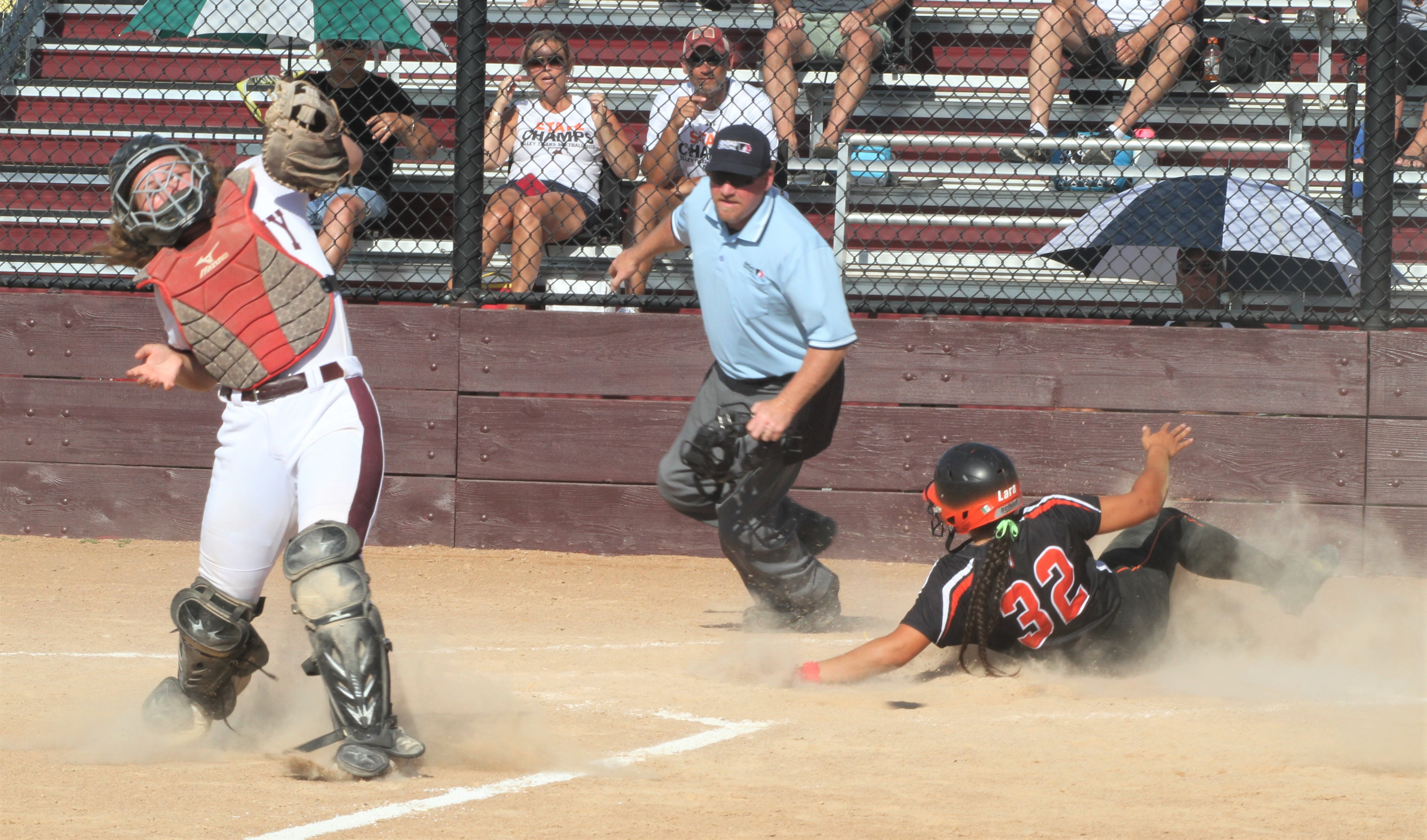 Dahlen had three doubles and three RBIs in the win. Honnold and Lara each went 2-for-3 and combined to score five runs.
Shelby Romig went 2-for-3 and drove in two runs for the Hawkettes. Gillian Overturf also went 2-for-3 and had a double.
"Overturf has really lifted her game," Bingham said.
Kailey Becker, Marina Carter and Cassie Johnson each had an RBI single in the loss. Rumley also had a hit, stole two bases and scored two runs.
Ankeny and Valley also split a doubleheader on June 24.
"I don't think there's anybody in the state more dangerous than us if we play well," Bingham said. "We've got so many kids stepping up and swinging the bat well."