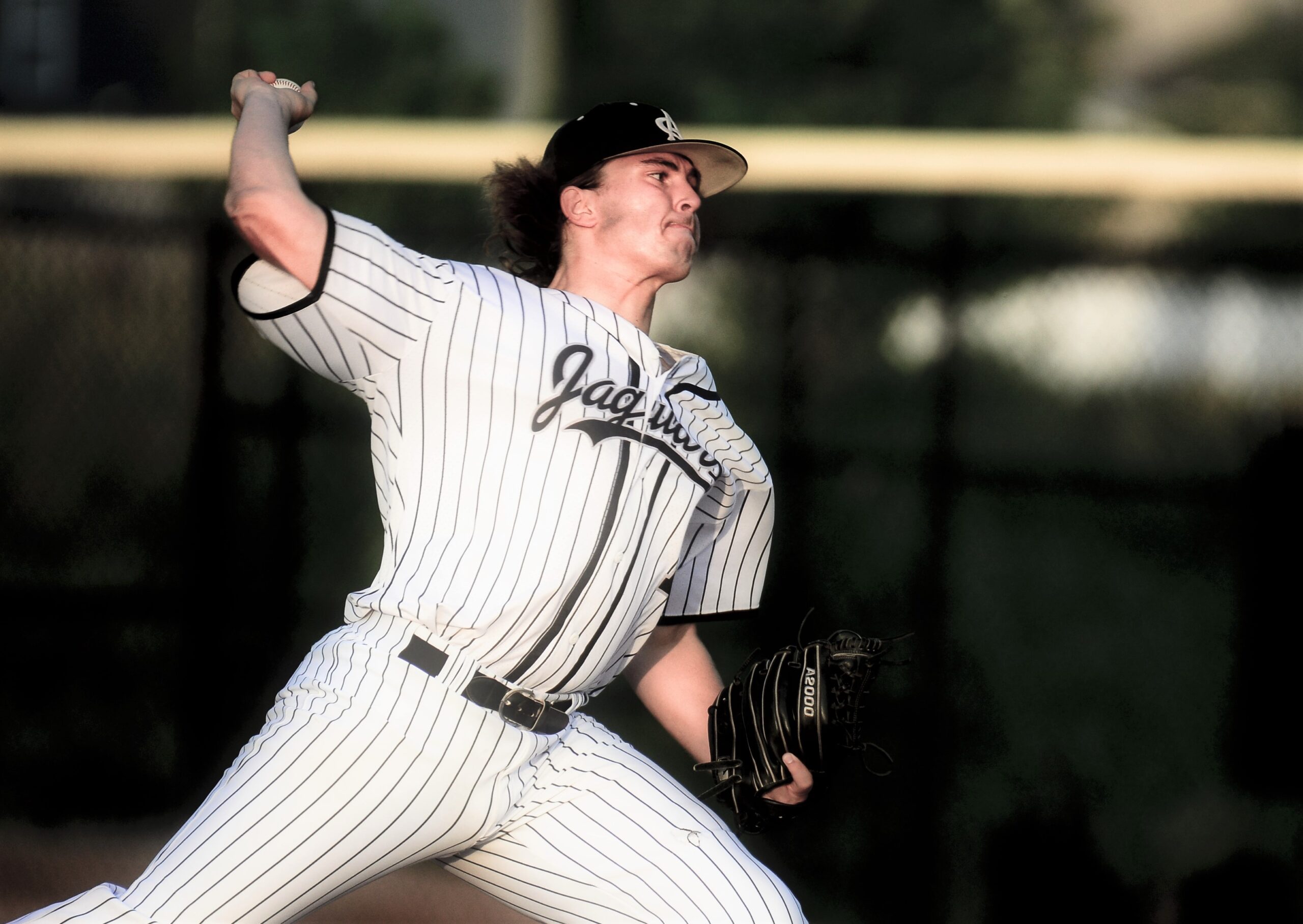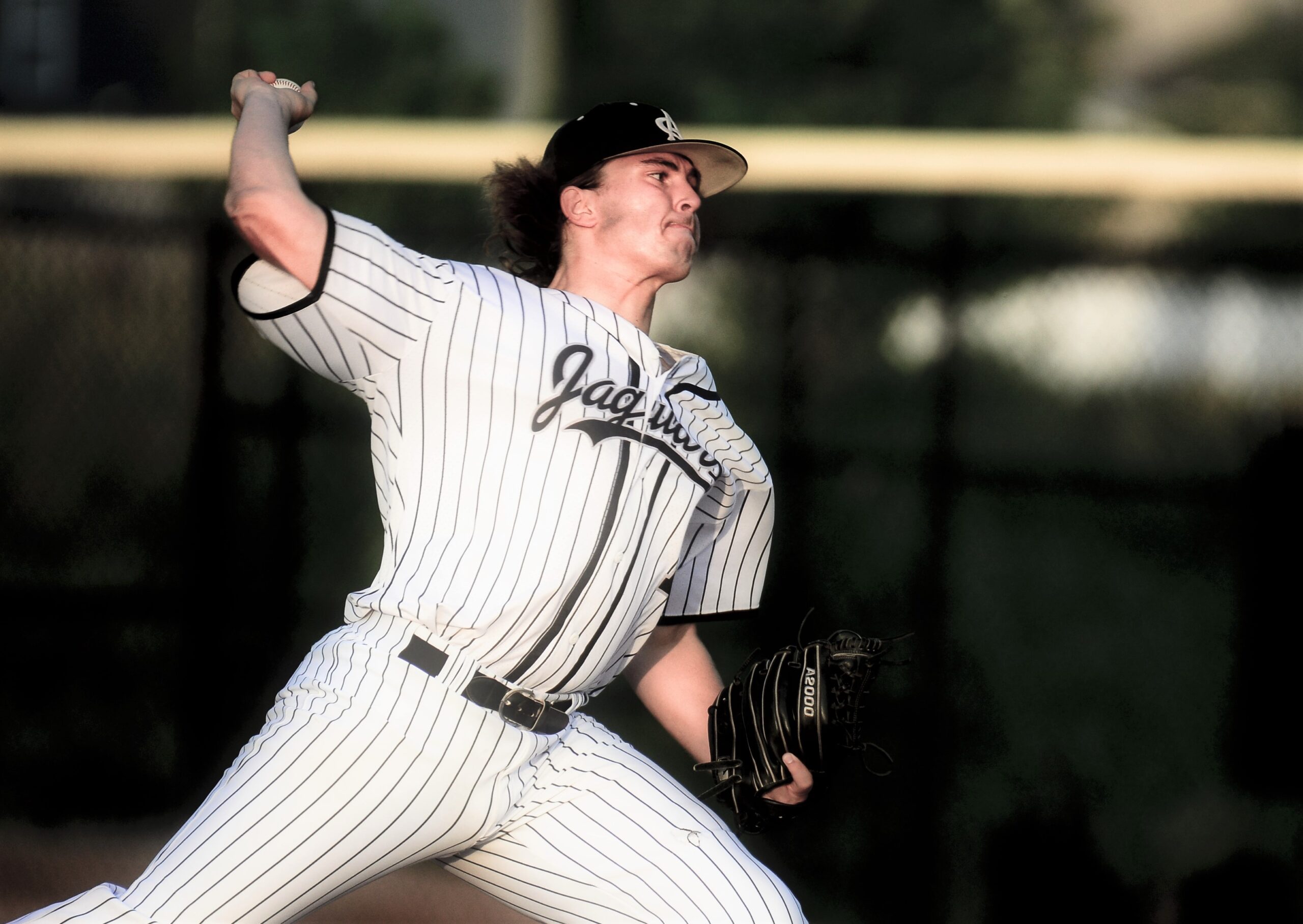 It took only two batters for the Ottumwa baseball team to jump out to an early lead in Friday's Class 4A substate game at Ankeny Centennial.
If the Bulldogs thought they had solved Centennial pitcher Trey Morris, they were wrong.
Morris recovered after a shaky start and tossed a three-hitter to lead the eighth-ranked Jaguars to a 5-1 victory. He racked up 14 strikeouts while raising his record to 4-2.
"All my pitches were working well," said Morris. "I try to attack the zone every game, and it just worked out for me today."
Morris opened the game by walking Dominick Delehoy on four pitches. Mitch Wood then followed with an RBI double.
"Sometimes in those substate games you come out a little excited," said Centennial coach Mark Hey. "Trey walked the first guy and then just made one bad pitch to a good hitter. After that, he was really hitting his spots and commanding the zone."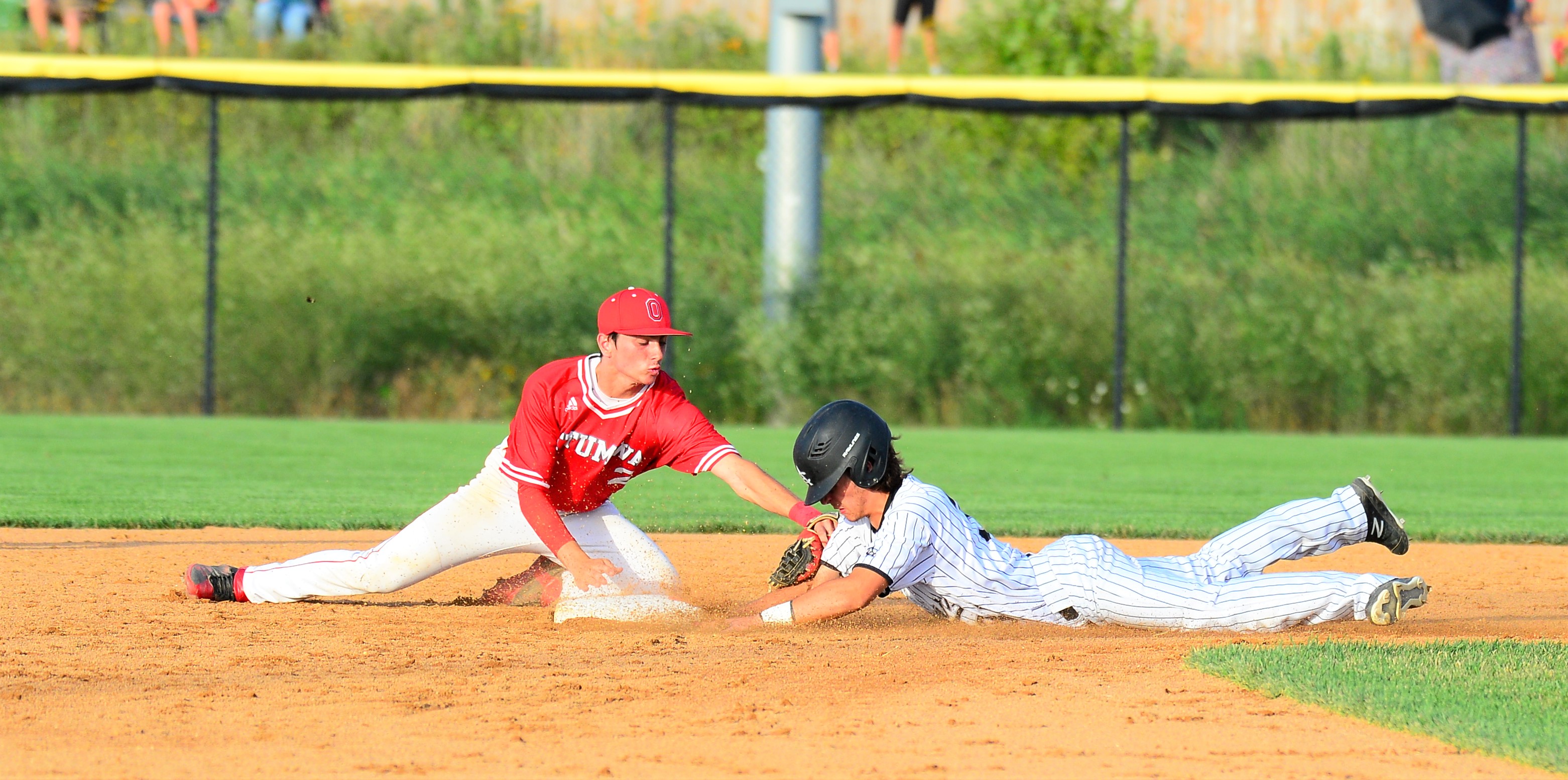 Morris struck out the next six batters he faced and retired 11 in a row before Trae Swartz hit a two-out single in the fourth. Ottumwa's Blaze Rominger later hit a one-out single in the seventh, but Morris then struck out the next two batters to end the game after Hey visited the mound.
"Trey pitched very well," said Centennial catcher Ryan Vermeer. "Early, it didn't seem like he had a great feel for his off-speed (pitches), but he settled in nicely after that. As the game went on he found all three of his off-speed pitches, especially the curve. After those first two batters, he was extremely sharp changing speeds and hitting spots. We really focused on the fastball and curveball combinations today because he was throwing those two pitches extremely well while mixing in some changeups and sliders, too, to keep them off balanced."
Centennial (14-11) tied the game in the second inning. Jackson Powell doubled with one out, moved to third on a single by Tate Williams and scored on a balk by Maxwell Thomason (1-2).
Thomason kept Ottumwa (11-11) in the game until the fourth inning, when the Jaguars scored twice to take a 3-1 lead.
"We knew all of their pitchers threw about the same, but that Thomason had good movement on his ball," Hey said. "He was a challenge to hit, so tip your hat to our guys for making some adjustments and getting to him."
Morris singled to start Centennial's rally in the fourth. Courtesy runner Gabe Murphy advanced to second when Powell drew a walk.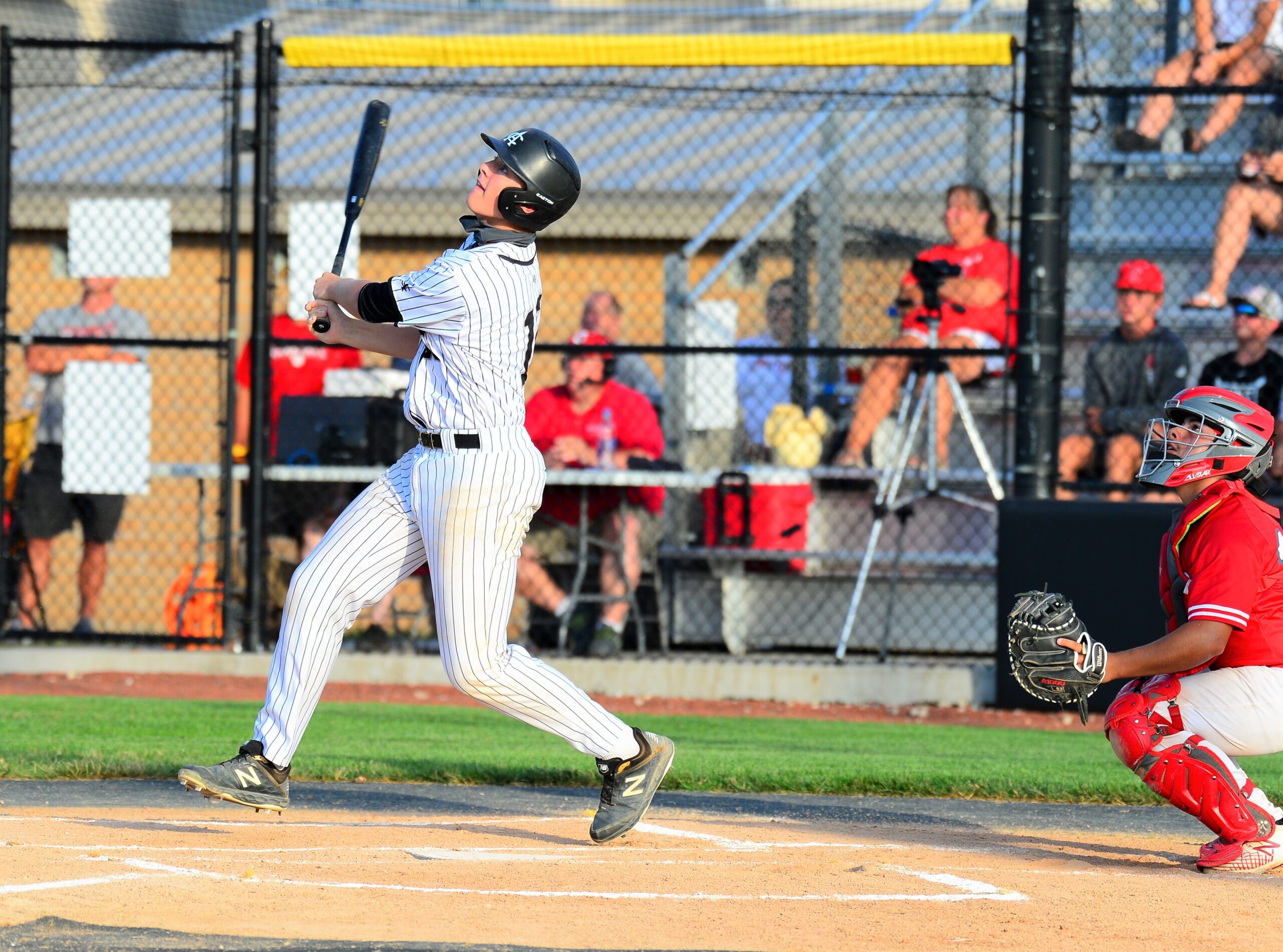 With two outs, Thomason hit Isaac Brewer with a pitch to load the bases. He then plunked Dylan DeAngelo with another pitch to force in the go-ahead run.
Avery Gates followed with an RBI single to knock Thomason out of the game.
"We knew they wouldn't be blowing it by us so our main focus was seeing fastballs and sitting on the right pitch we could drive," Gates said. "I think everybody felt confident at the plate, especially in those big spots."
The Jaguars added two insurance runs off Ottumwa reliever Rion Slack in the fifth. Keaton Gray reached second on an error and eventually scored on a sacrifice fly by Williams, then Vermeer stroked an RBI double.
"We knew the Ottumwa pitchers were going to mix locations and speeds well, and we just had to have a plan going up to the plate," Vermeer said. "Personally, I was looking fastball away and then adjusting to anything else."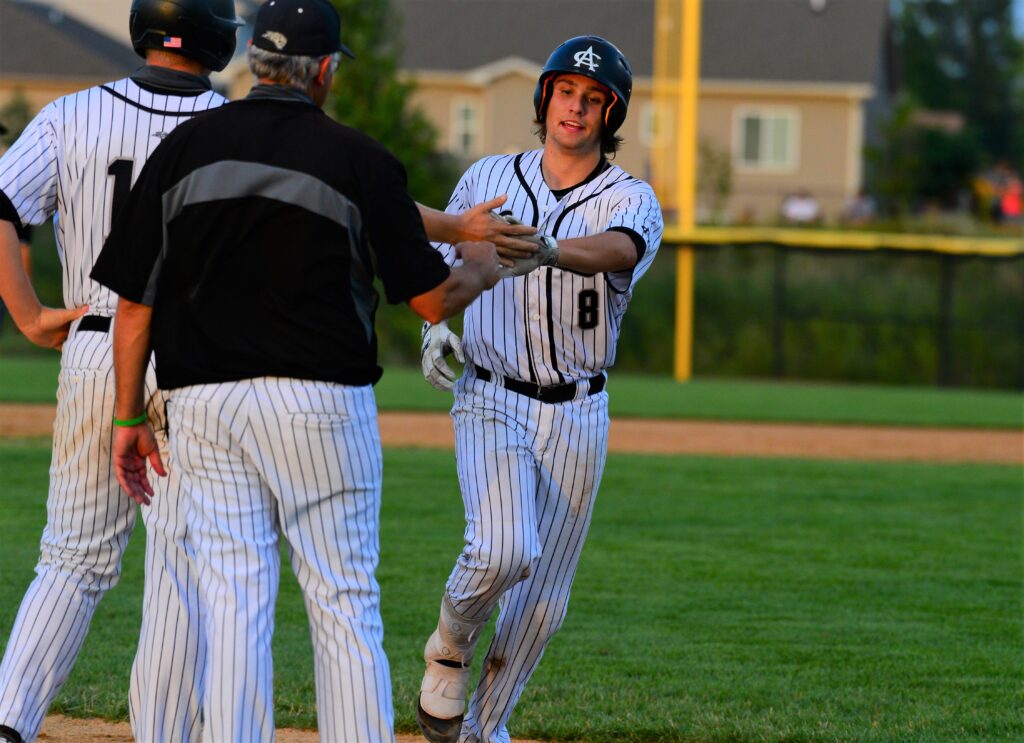 Morris then cruised through the final two innings, finishing with 104 pitches. He didn't need much help from his defense, but the Jaguars–who committed no errors–made all the routine plays behind him.
"We had great pitching, we played good defense and we got very timely hitting," Hey said. "I'm very proud of the guys."
Centennial will host Des Moines Roosevelt (15-11) in a substate semifinal on Monday at 7 p.m. The Roughriders advanced with a 7-1 victory over Des Moines Lincoln.
The Jaguars opened their season on June 15 by sweeping a doubleheader against Roosevelt, 4-3 and 8-3, at Principal Park.
"It's never easy," Hey said. "The farther you go, the harder it gets because good teams remain. We're going to have to get ready to play our best."
The winner of Monday's game will play at No. 3 Urbandale (16-9) in the substate final on Wednesday. The J-Hawks are seeking a third consecutive Class 4A crown.