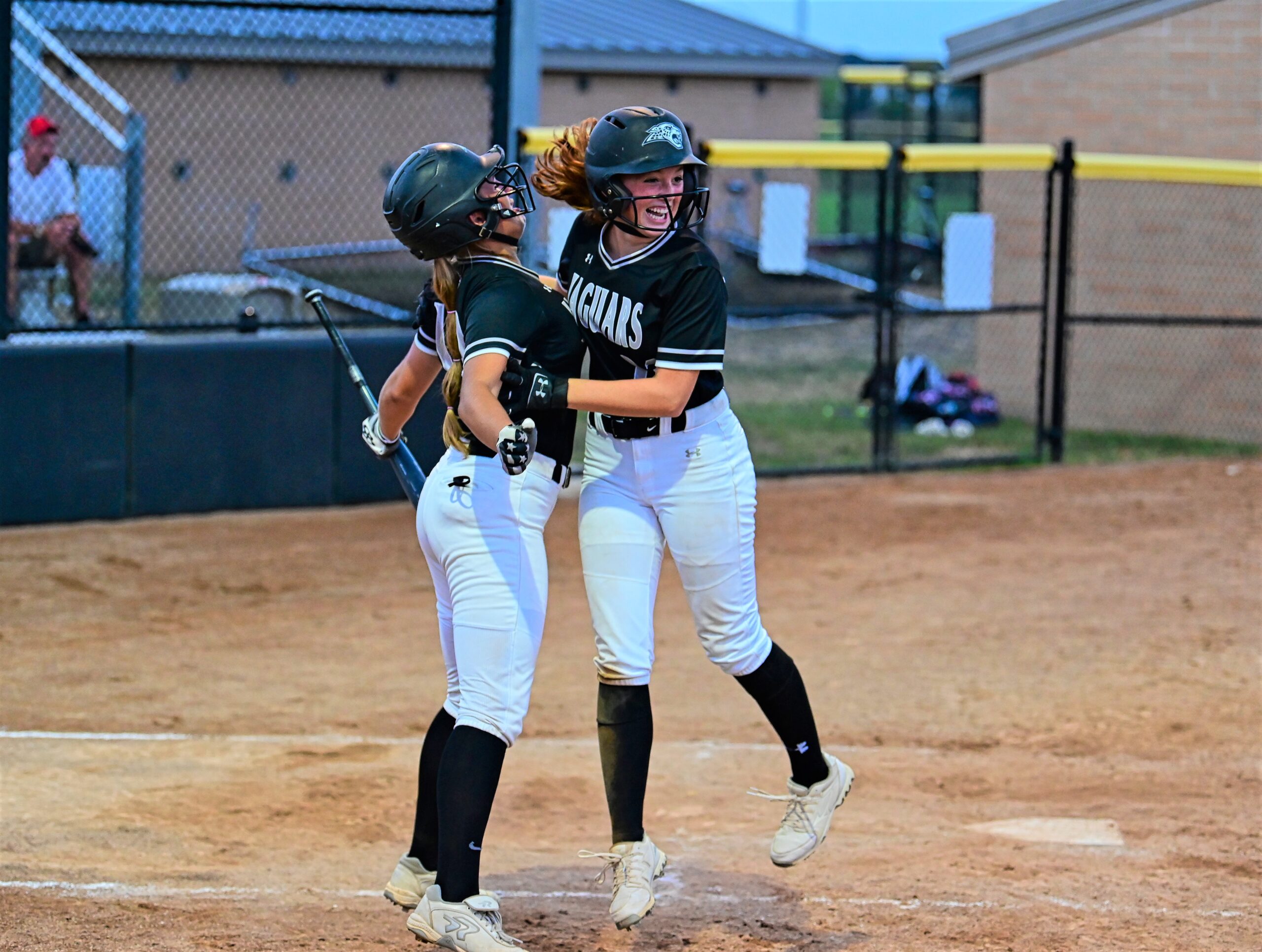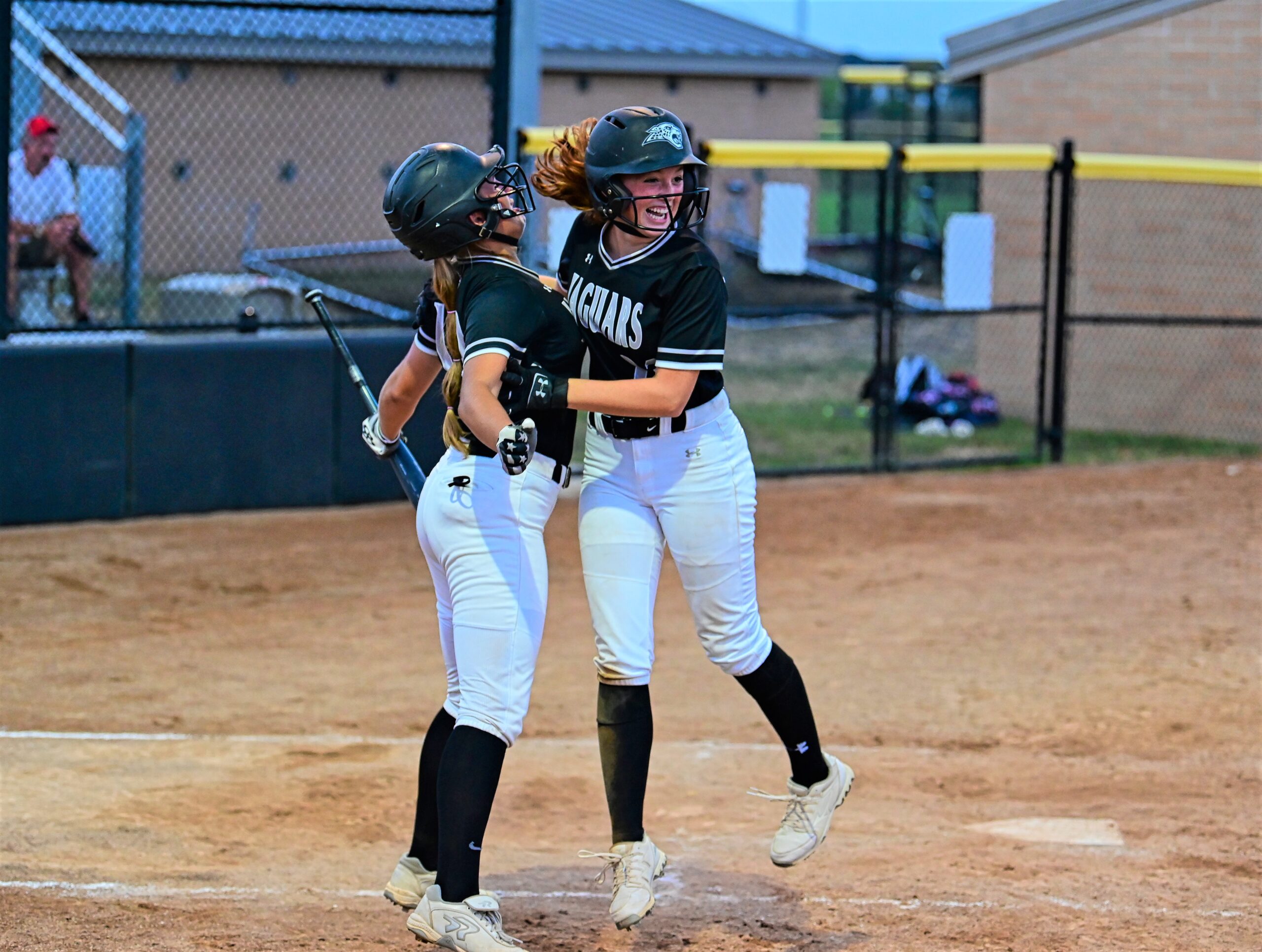 The Ankeny Centennial softball team is just one win away from a trip to Fort Dodge.
The sixth-ranked Jaguars erupted for eight runs in the fifth inning to break a 2-2 tie and went on to defeat visiting Cedar Falls, 12-2, in six innings in a Class 5A regional semifinal on Saturday.
Centennial (20-8) will host CIML rival Urbandale (10-17) in the regional final on Tuesday at 7 p.m. The Jaguars are seeking their first-ever trip to the state tournament.
"Coach (Brett) Delaney went out to watch (Cedar Falls) on Thursday and came back to us on practice on Friday with all the information we needed," said Centennial senior Kennedee Jones. "We got the job done tonight, and we're excited to get the chance to play for the banner."
Cedar Falls (3-6) opened regional play on Thursday with a 1-0 victory over Marshalltown, getting a 16-strikeout performance from sophomore hurler Cyrah Rasmussen. It was the Tigers' first game in three weeks due to a COVID-19 exposure.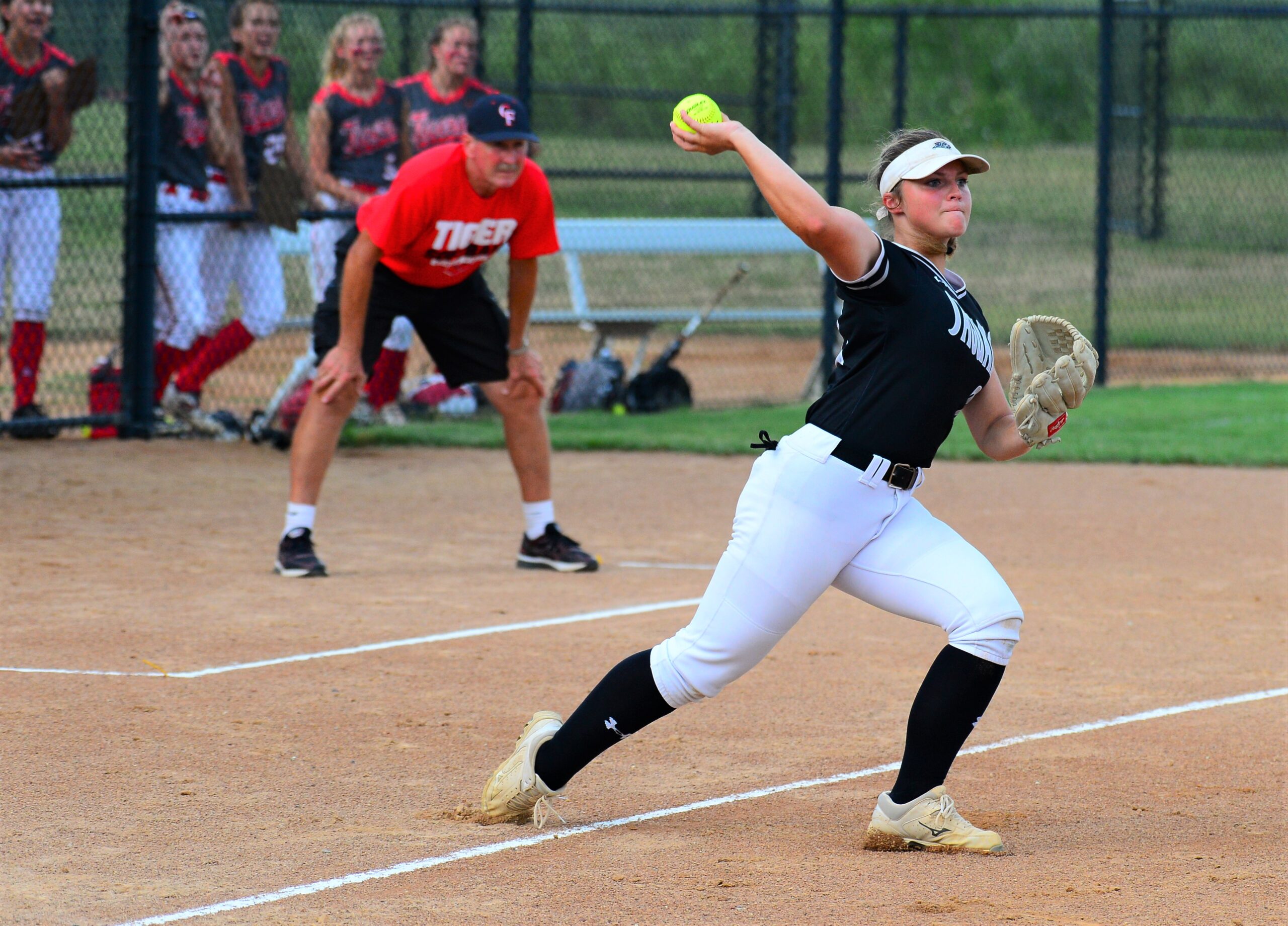 "Cedar Falls brought a good squad down here with a really good pitcher," Delaney said. "It took a little while to figure it out, and we finally got the bats going. It was just good to see all the hard work the girls have been putting in this past week getting ready for tonight pay off in that fifth inning."
The Jaguars jumped out to a 2-0 lead in the first inning, taking advantage of two Cedar Falls errors. But the Tigers then got a run in the third and another in the fifth to tie the game.
In the bottom of the fifth, Centennial batted around against Rasmussen to break the game open. Ella Schulz was hit by a pitch to start the rally, then Sydney Morris doubled before Jones hit another double to drive in two runs.
"She had some really good spin so it took us awhile to finally get some solid hits," Jones said. "The key was really that she just started throwing pitches over the plate, and we took advantage of it. Once we get a couple of hits strung together, there's usually a lot more to follow and that's what we did tonight."
After the Jaguars loaded the bases, Lizzy Klunder almost hit a grand slam. She doubled off the top of the fence in left-center field, knocking in three runs and giving Centennial a 7-2 lead.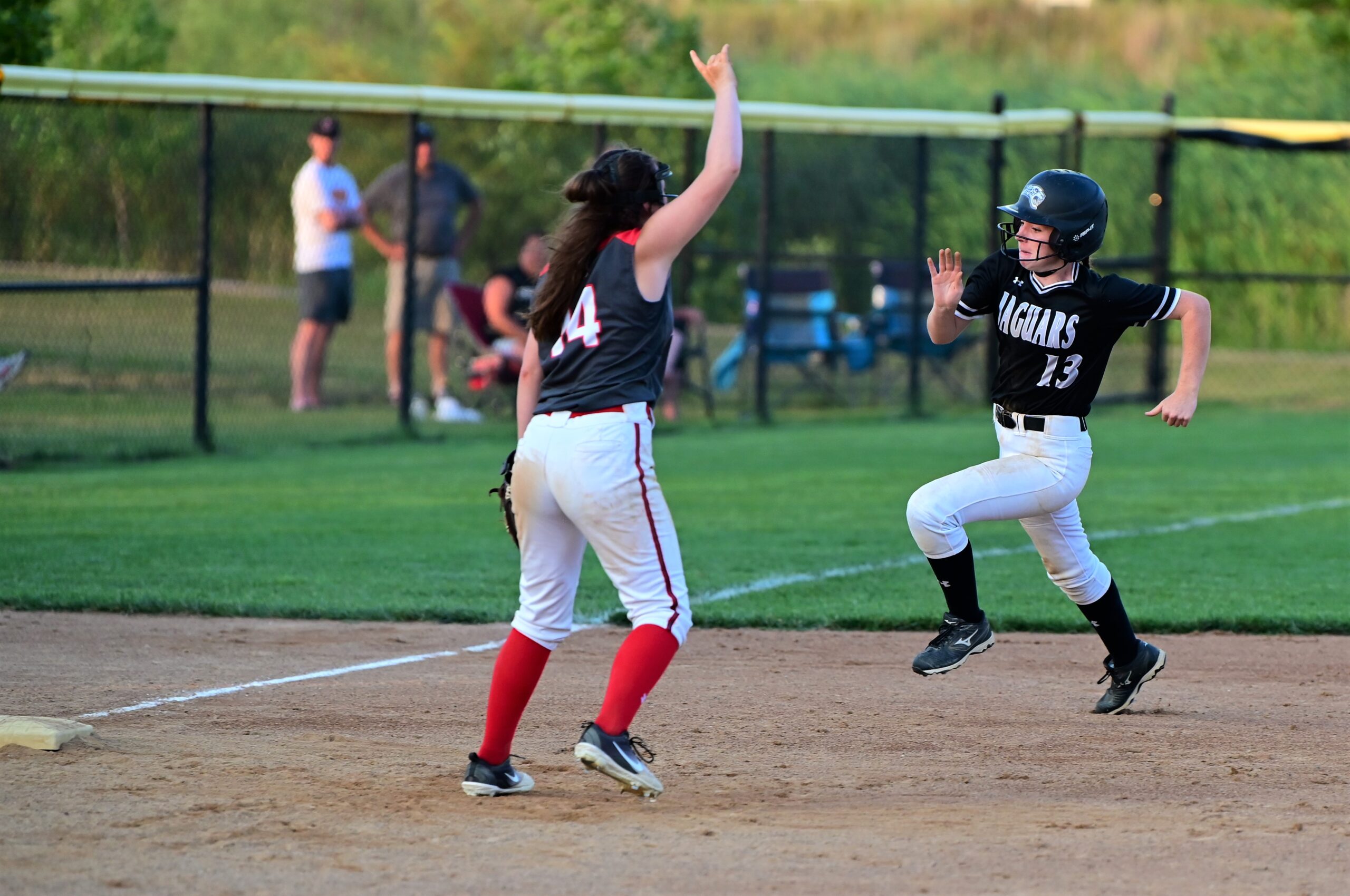 "She kept the ball down and away from us a little bit," Delaney said of Rasmussen. "I think we finally took advantage when she missed a few spots. Our girls just found a way to put the ball in play and take advantage of a few mistakes that they made."
Franie Burnett and Anna Christiansen each hit an RBI single to make it 9-2. Schulz then completed the outburst with an RBI double, her state-leading 18th two-bagger of the season.
In the sixth, Lauren Solis hit a solo home run for the Jaguars, her first of the season. Pinch-hitter Kayla Smalley later hit an RBI single to end the game.
"We were able to get a little bit of a scout on (Cedar Falls)–we were able to watch them on Thursday in their victory over Marshalltown," Delaney said. "But sometimes you just go out and play the game, and that's what we did tonight."
Centennial pounded out 14 hits, including two apiece by Christiansen, Schulz, Morris and Solis. Christiansen, Solis and Morgan Severseike each scored two runs.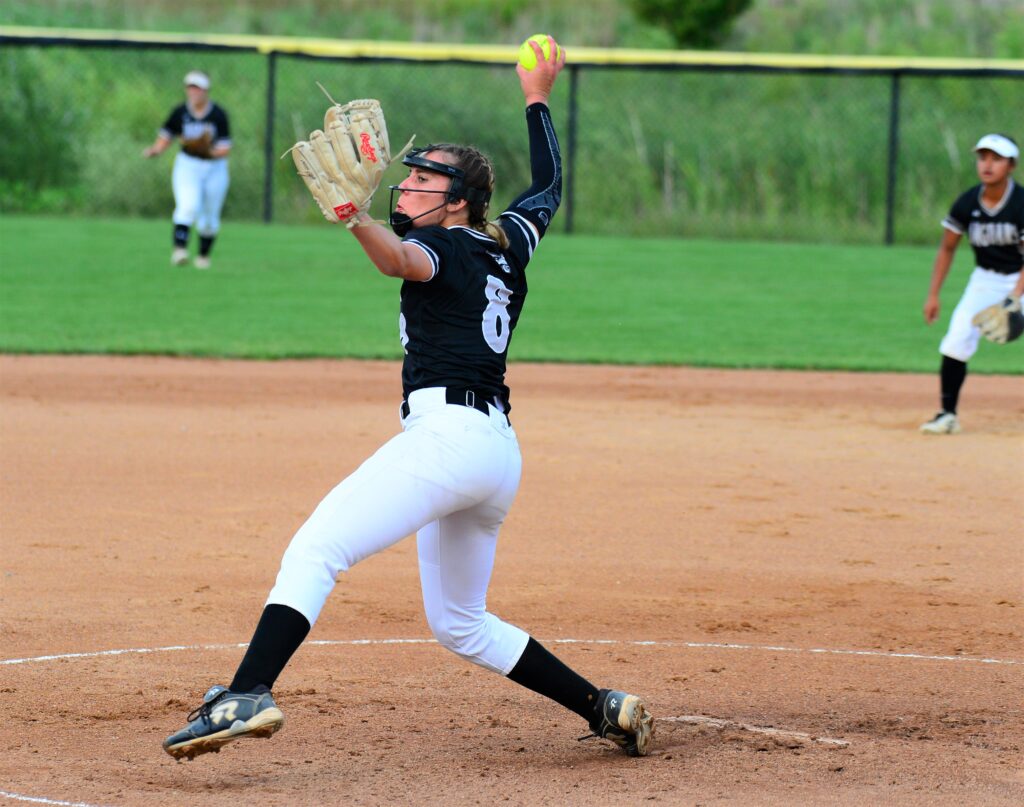 Madi Huisman (9-1) earned the victory for the Jaguars, going the distance in the pitcher's circle. She scattered seven hits, walked none and had seven strikeouts.
"She looked good," Delaney said. "Madi's been working hard to come back from the little break that she got. It was a good night for her. She gained a lot of confidence in the last week. I could really tell that she was focused in and ready to go tonight."
Centennial will now face a familiar foe with a trip to the state tournament at stake. The Jaguars swept Urbandale, 1-0 and 17-8, on June 29.
The J-Hawks advanced to the regional final with a 6-3 victory at No. 10 Ottumwa.
"Urbandale's going to bring in a well-prepared squad," Delaney said. "We've faced them twice this year so we have a little bit of information on them. It was two close games, and we're expecting another tough battle."