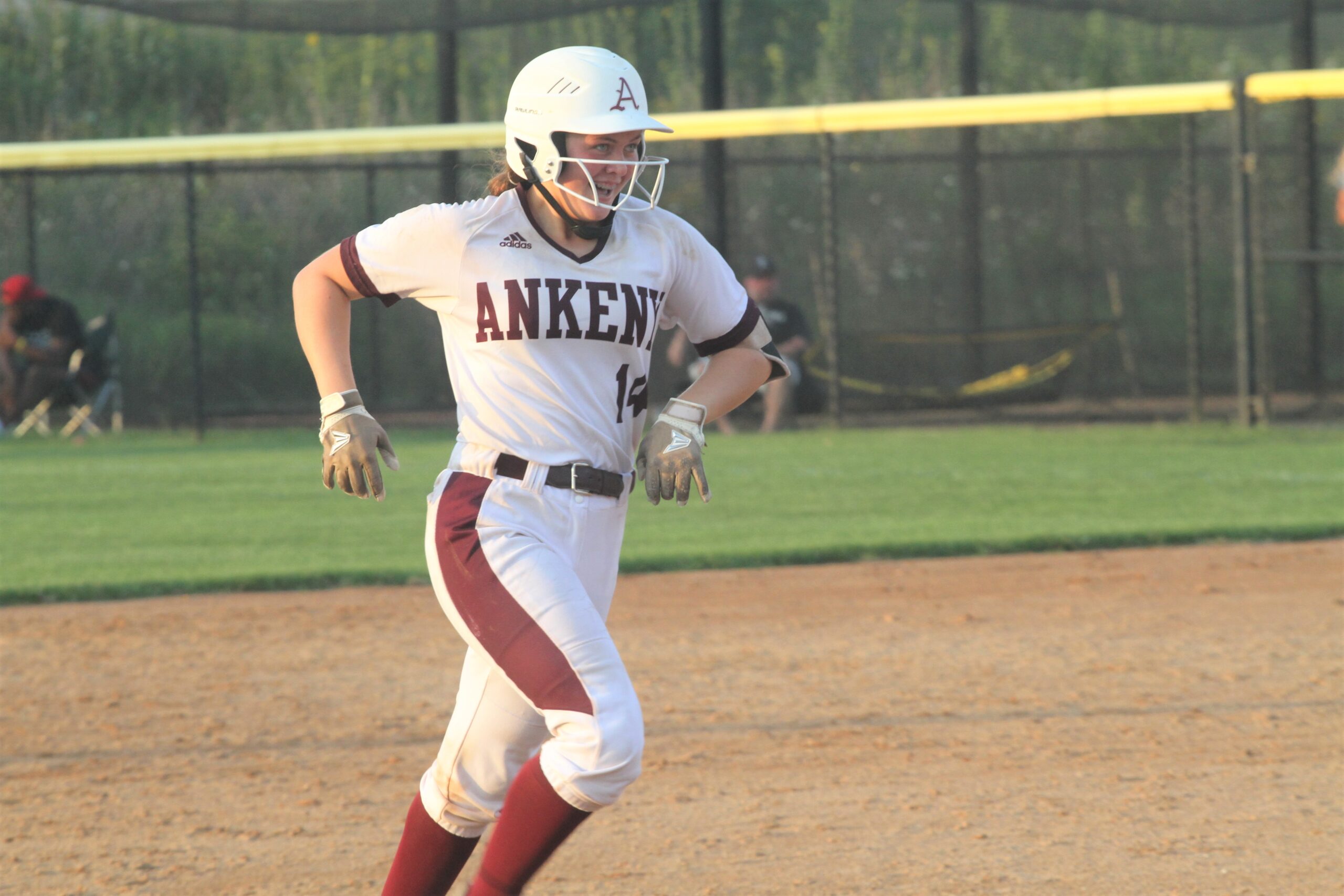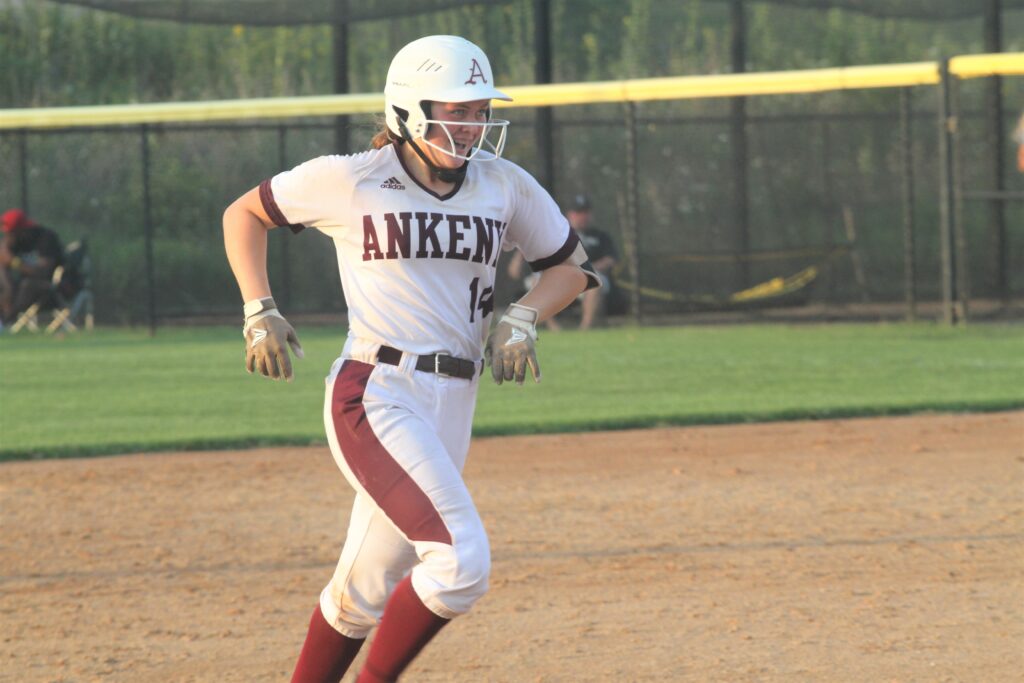 The Ankeny softball team had the right batter at the plate on Saturday with the Hawkettes' season on the line.
Trailing by three runs on its home field, 14th-ranked Ankeny loaded the bases with two outs in the seventh inning against Southeast Polk in a Class 5A regional semifinal.
Stepping into the batter's box was Marina Carter, the Hawkettes' junior shortstop. She was already 4-for-4 in the game, raising her average to .622 on the season.
And if Carter were to reach base, Ankeny had Cassie Johnson awaiting in the on-deck circle. All she had done Saturday was homer twice and knock in five runs before being intentionally walked in her next two at-bats.
"I thought we were in good shape," said Ankeny coach Dave Bingham.
Alas, Carter couldn't keep the rally going. She stroked a pitch from Southeast Polk's Lexi Hilzer the opposite way, but third baseman Gretta Hartz snared the ball and–after failing to tag the runner on third, Kailey Becker–stepped on the bag for a force out that sealed the Rams' 12-9 victory.
"I'm not surprised that Marina hit that ball hard," Bingham said. "I wouldn't have been surprised if she hit a home run and we walked out of there (with the win)."
Ankeny finished with a 19-11 record. The Hawkettes had won three of four meetings against Southeast Polk during the regular season.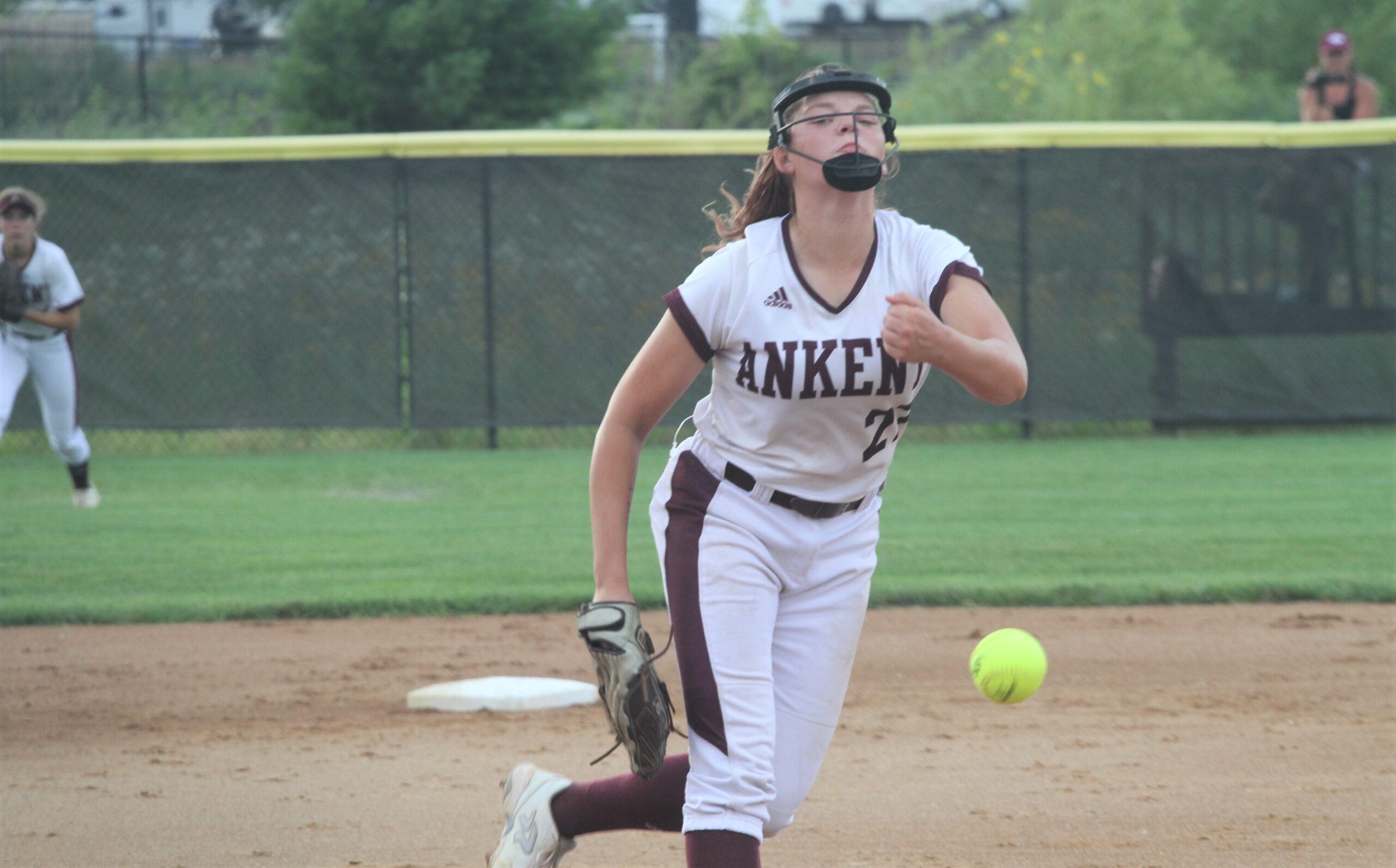 The Rams (11-12) will play at No. 4 Waukee (22-3) in the regional final on Tuesday.
"We knew Southeast Polk was going to be tough," Bingham said. "Every time we played them it went down to the last inning. They really did a nice job tonight, and they're going to be a tough out if they play like they did against us."
Southeast Polk hit three home runs off Ankeny's trio of pitchers. Hartz led off the game with a homer to right off Kendra Winfrey, who was replaced by Ashtyn Billings (10-6) later in the inning after Sydney Potter hit an RBI double.
"There's been three games where Kendra came out and the opponent really didn't have much of a chance because she was so dialed in and was so dominant," Bingham said. "You have to give her a chance to do that again, but we basically went out there with the idea that Ashtyn was starting, too, because if we had any trouble she was ready to go."
The Hawkettes took the lead in the bottom of the first on a three-run homer by Johnson. Her blast to center field followed a one-out single by Madeleine Murphy and a double by Carter.
Carter turned a line drive into a nifty double play to get Ankeny out of a bases-loaded jam in the second inning, but Southeast Polk then took advantage of two errors by the Hawkettes to score five runs in the third. Kaysee Dale hit a two-run single to cap the outburst, giving the Rams a 7-3 lead.
Ankeny again responded right away, scoring three times in the bottom of the frame. Johnson hit a two-run homer, her eighth of the season, before Shelby Romig added an RBI single.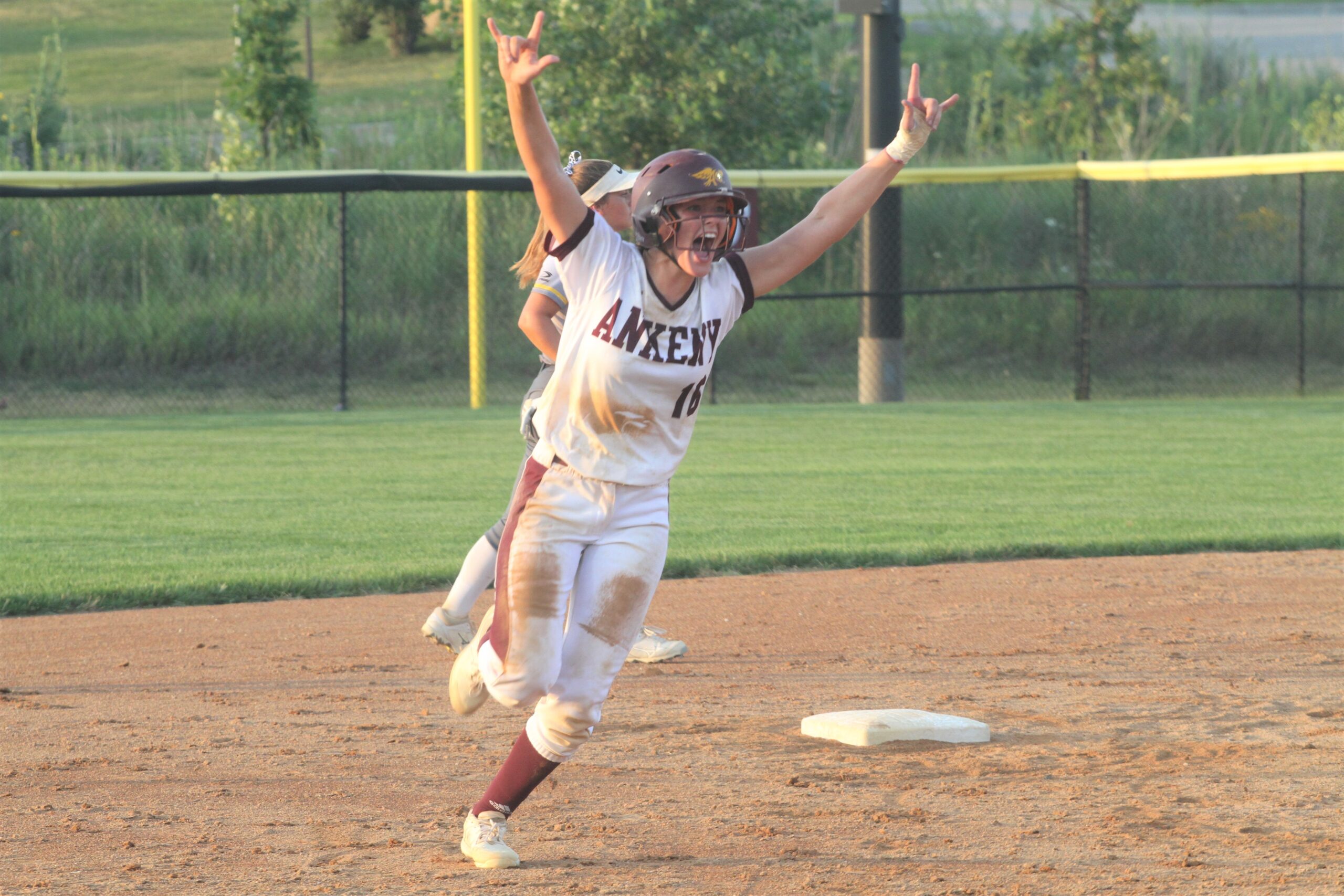 "On both of my home runs I was just looking for a pitch I knew I could make solid contact on," Johnson said. "I was just ready to attack anything close to the zone and both of the pitches I hit were definitely something I was looking for."
Johnson also homered twice and drove in eight runs in a 14-13 win over Southeast Polk on July 8. She finished the season with 39 RBIs, which is currently tied for fourth in the state.
"Coming in as an eighth grader, I didn't know what to expect at all," Johnson said. "I play for the Iowa Premier Fastpitch Club run by Greg Dickel. So playing for them I've faced a lot of high-level competition. Coming in with the support and guidance of coach BIngham and the rest of the team definitely contributed to a lot of my successes."
Southeast Polk took an 8-6 lead in the top of the fourth on an RBI double by Addison Brunner. Bingham then brought in Kayla Brummer to replace Billings.
The Hawkettes got the run back in the bottom of the inning on a double by Murphy and Carter's RBI single. Hilzer avoided further damage, though, after intentionally walking Johnson.
The Rams extended their lead to 10-7 on home runs by Potter and Chloe Kottlowski in the top of the sixth. Ankeny then brought Winfrey back into the game.
In the bottom of the sixth, Carter singled with two outs before Southeast Polk again intentionally walked Johnson, bringing the potential tying run to the plate.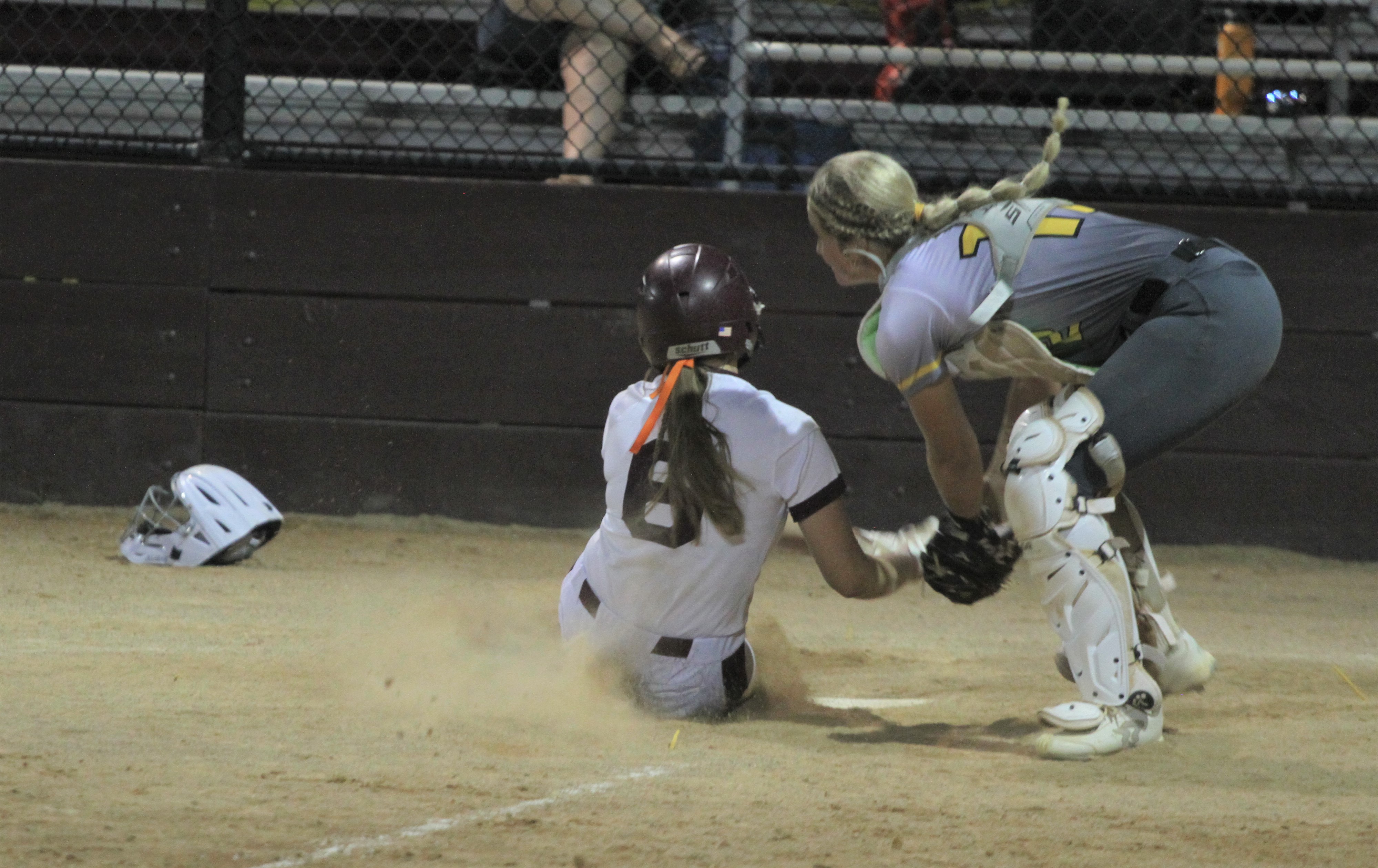 "When I got walked the first time, I kind of assumed it would happen," Johnson said. "But when I got walked again, I was definitely a little surprised. Both times I kept mentally preparing myself to hit because I didn't completely know how they would play it."
The strategy backfired when Gillian Overturf followed with a two-run double to right-center field. Overturf then tried to score the tying run on a single by Eva Fulk, but was gunned down at the plate.
Southeast Polk picked up some insurance runs in the top of the seventh. Potter smacked a two-run double with two outs to make it 12-9.
Murphy went 3-for-5 in the loss. She singled in the bottom of the seventh to load the bases for Carter.
Overturf and Fulk each went 3-for-4. Becker went 2-for-4.
"To bang out 18 hits and do what we did was really impressive," Bingham said. "It was such an honor just to have the opportunity to coach this team. I think the love that they have for each other was really evident tonight, even up to the last at-bat. (Carter) hit it right on the sweet spot and hit it hard. There was no quit in this team. It was special.
"We just committed ourselves to having fun and playing for the love of the game this season, and that's what we did," he added.