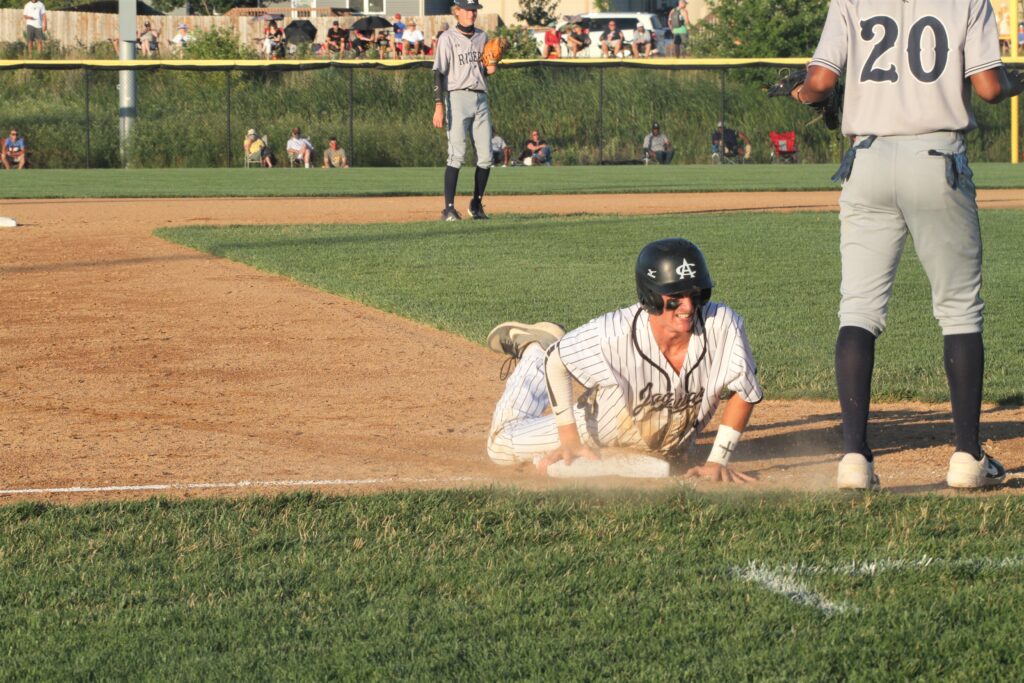 The Ankeny Centennial baseball team tried to keep its season alive with a dramatic seventh-inning rally.
Trailing 5-2 against visiting Des Moines Roosevelt in a Class 4A substate semifinal on Monday, the eighth-ranked Jaguars loaded the bases with one out against Roughriders reliever Will Armstrong.
"I was so proud of our guys," said Centennial coach Mark Hey. "They battled and got themselves into a lot of situations where we could have scored. We just didn't get the big hit at the right moment. Their pitcher just made some quality pitches at the right time."
The Jaguars pulled within 5-3 when Jackson Powell hit a sacrifice fly to left-center field, allowing Gabriel Monosmith to race home from third base.
However, Centennial's Keaton Gray also tried to advance on the play, but stopped short of third when center fielder Jayden Singleton fired a perfect throw to the bag. Gray, who will play at Wartburg College next year along with Armstrong, was eventually caught in a rundown to end the game.
"I'll take the blame on those (baserunning mistakes)," Hey said. "Our kids work so hard and sometimes in those situations you can't blame them for trying to do everything they can. We say all year long that we never get upset about errors of aggression. The errors that we had were errors of aggression. You love to see that in kids; sometimes it just doesn't work out."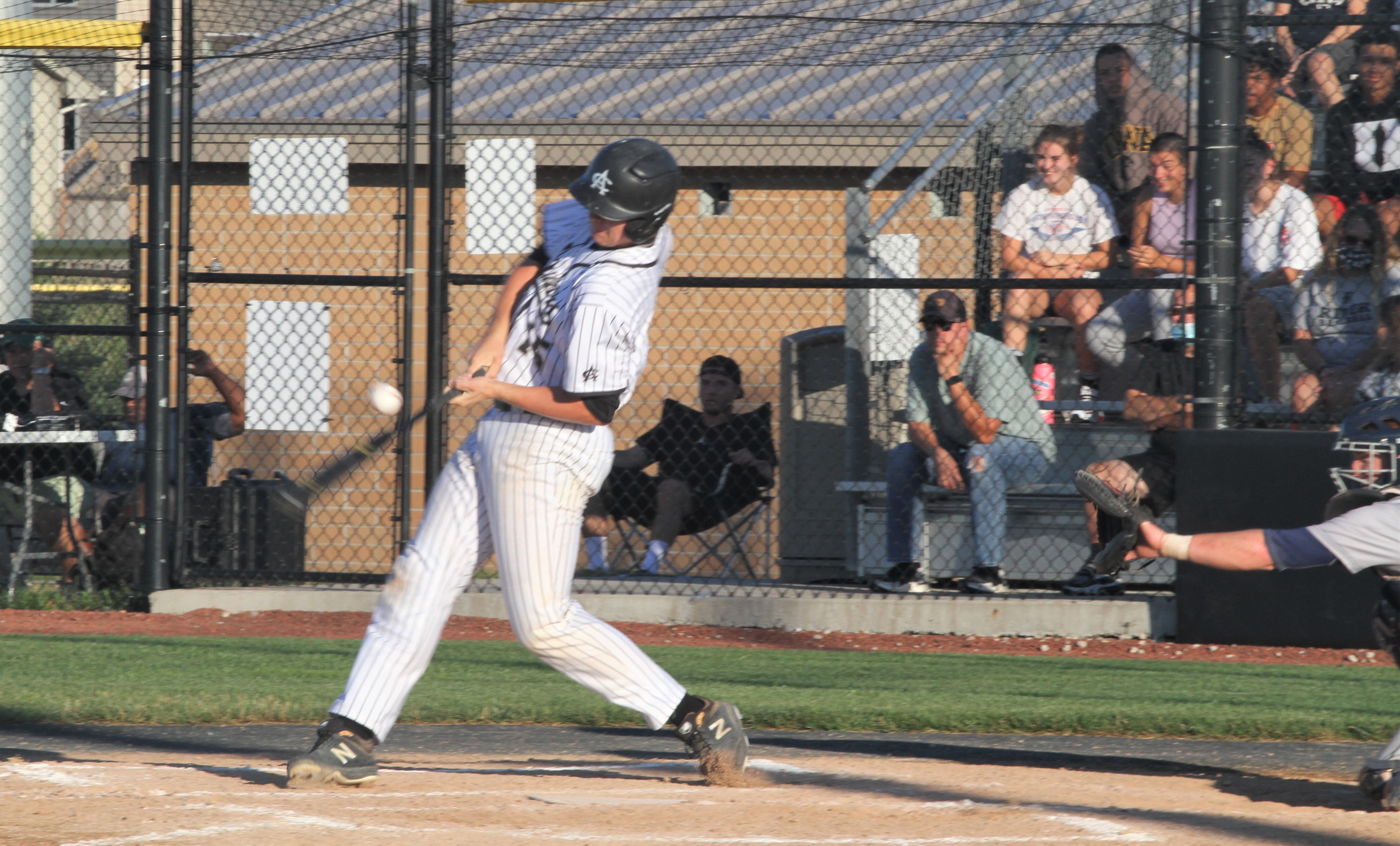 Roosevelt (16-11) avenged a pair of losses to Centennial in the season opener on June 15 at Principal Park. The Roughriders will play at No. 3 Urbandale (16-9) in the substate final on Wednesday at 7 p.m.
The Jaguars finished the season at 14-12.
"They've got outstanding pitching, and they swung the bats extremely well and got good defense on top of that, too," Hey said of the Roughriders. "They were a great team. We knew that coming in, and they proved it."
Roosevelt took the lead for good in the fourth inning. The Roughriders loaded the bases on a trio of singles, then Armstrong hit a sacrifice fly that scored Singleton and broke a 2-2 tie.
In the fifth, Sam Nicolino hit a one-out single off Centennial starter Logan Neils (1-2). Aidan Brown then blasted a two-run homer to left, his third of the year, for what proved to be the game-winning hit.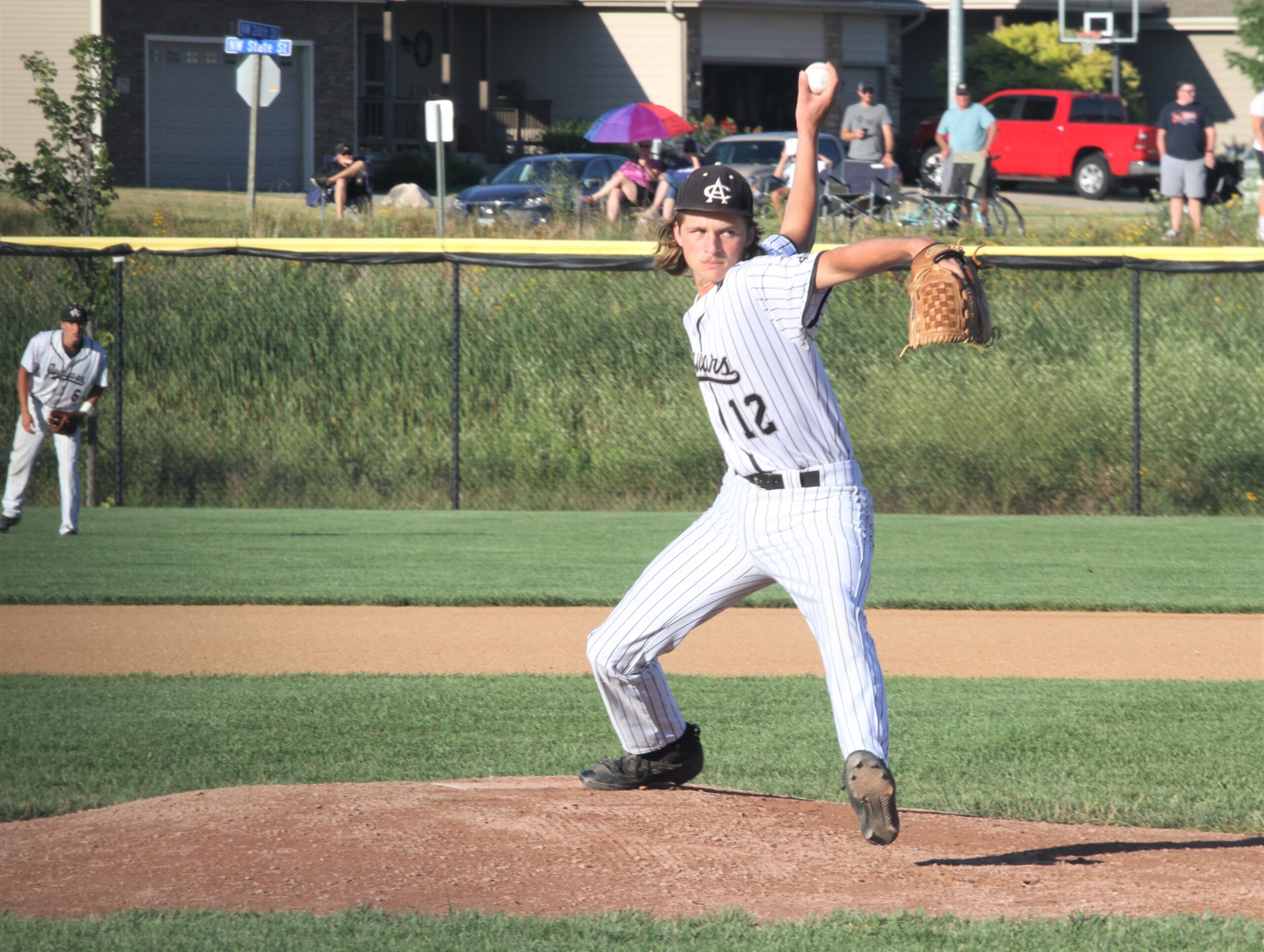 Neils allowed five earned runs on 10 hits over the first five innings. He walked none and had seven strikeouts before being replaced by Kaden Stewart.
"That's what we wanted out of (Neils)," Hey said. "We knew he'd throw strikes and wouldn't walk people. We know their top five hitters are outstanding hitters–they're fastball hitters–and we thought maybe Logan might just grind it out for us. I thought he threw pretty well."
Armstrong (6-0), meanwhile, combined on a five-hitter with Kieran Bailey. The duo allowed five walks and hit another batter, but the Jaguars were unable to capitalize–leaving eight runners on base.
In the bottom of the sixth, Powell walked and Tate Williams followed with a single, sending pinch-runner Gabe Murphy to second. Both runners advanced on a grounder by Ryan Vermeer, but Armstrong got out of the jam by retiring Dane Churchman on a fly ball and Dylan DeAngelo on a come-backer to the mound.
Monosmith hit a one-out double to left-center field in the seventh. After Gray was hit by a pitch, Trey Morris reached on an error to load the bases, setting the stage for Powell's fly ball that turned into a game-ending double play.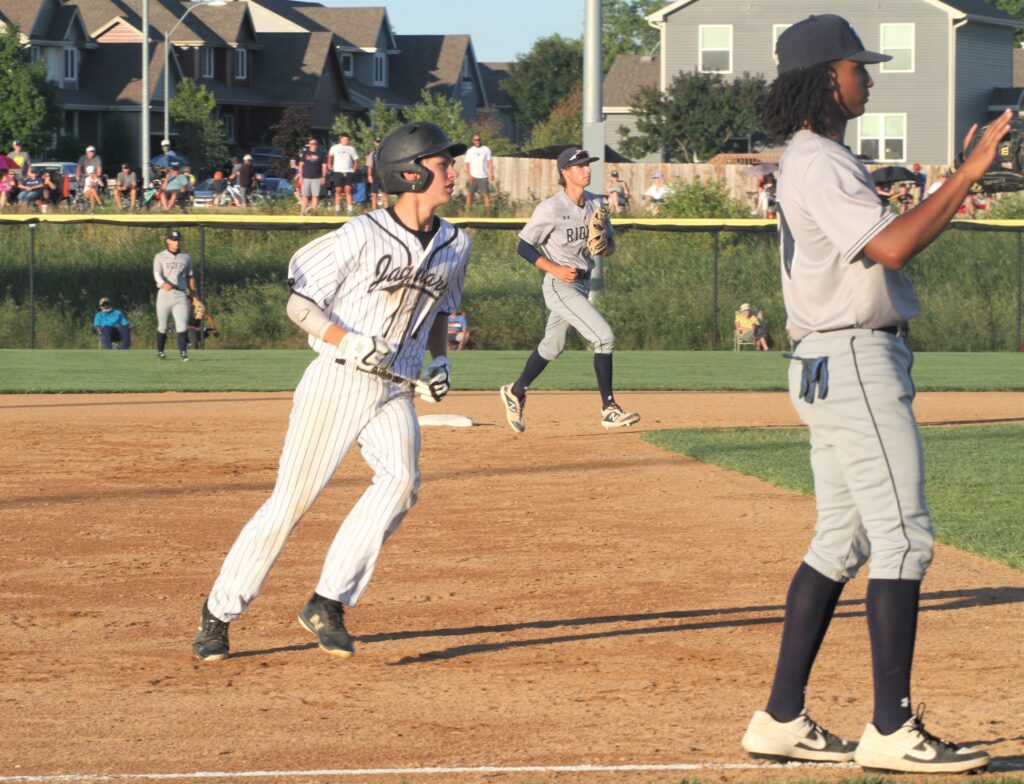 Armstrong took the mound in the bottom of the fourth after Bailey needed 59 pitches to get through the first three innings.
"Those were the two (pitchers) we expected to see," Hey said. "We just didn't know the order we'd see them in."
Armstrong led off the game with a double to right and advanced to third on a single by Alex Pendergast. With one out, Nicolino doubled to left-center to give Roosevelt a 2-0 lead.
Centennial tied the game in the third inning following walks to Churchman and Avery Gates. After both runners advanced on a wild pitch with two outs, Gray delivered a two-run single to left for the Jaguars' only hit off Bailey.
Gray was among the eight seniors in Centennial's lineup.
"I love those guys with all my heart," Hey said. "They've been incredible not just with their play on the field but with the culture they've built with the team–how they treat the younger players and include everybody. They're just incredible kids, and I'm very thankful that we got to have 26 games with them this year. I feel very blessed to be around them."