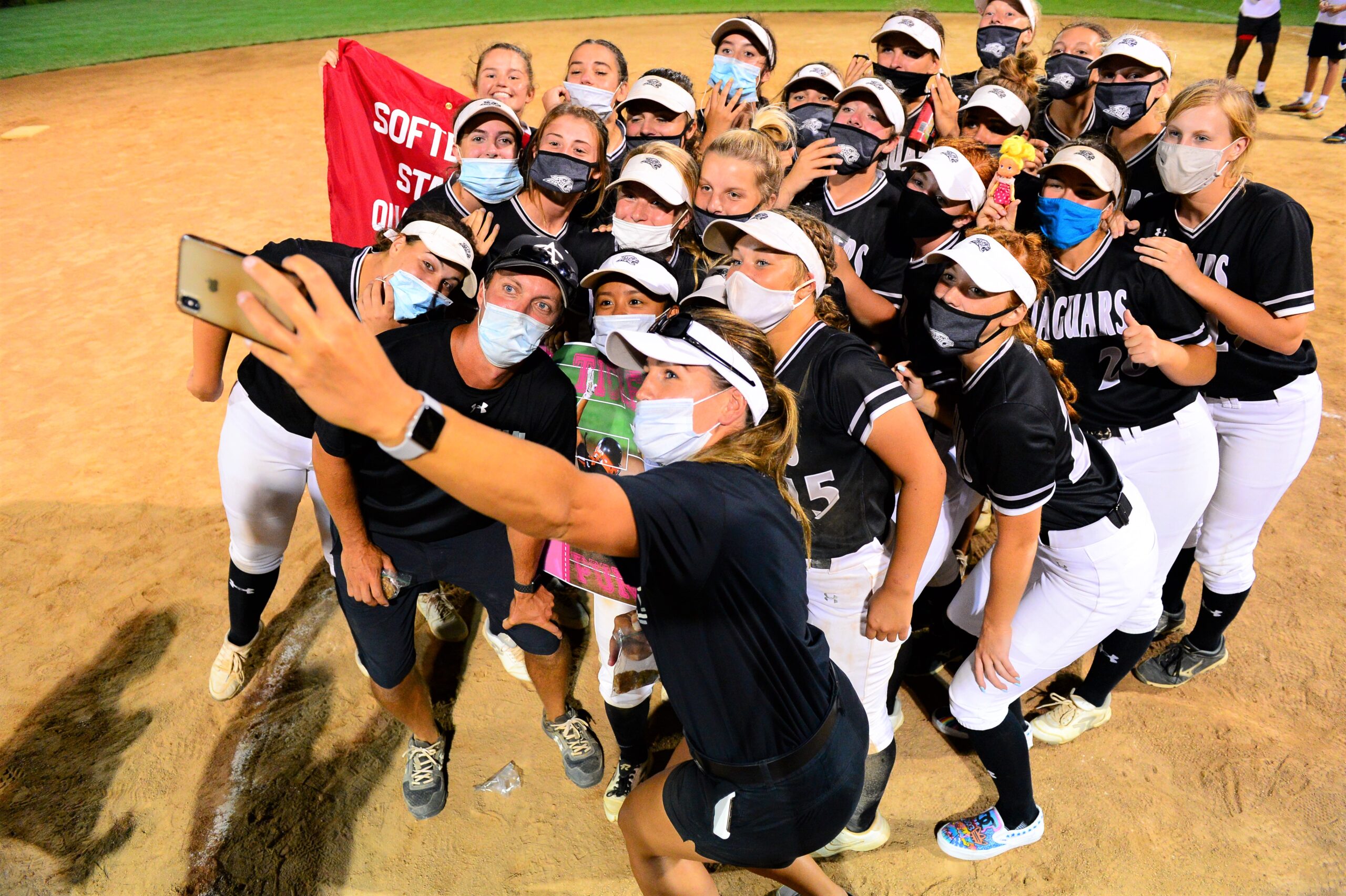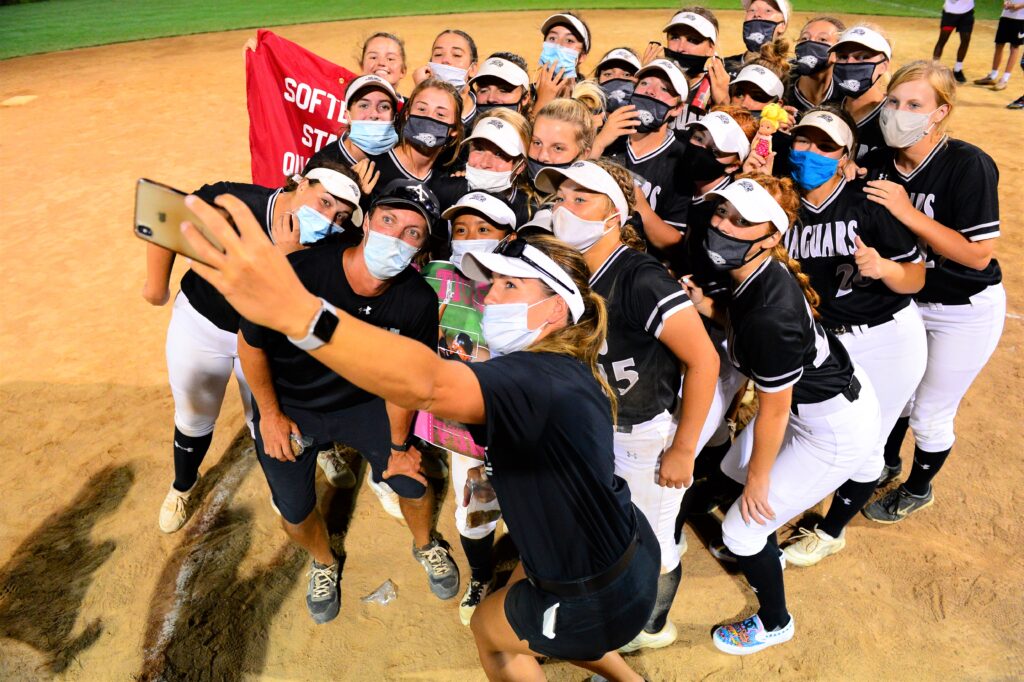 Ella Schulz watched from behind home plate as her teammate, second baseman Anna Christiansen, fielded a ground ball and threw to first for the final out of Tuesday's Class 5A regional final.
The two juniors then raced toward each other and embraced as the Ankeny Centennial softball team advanced to the state tournament for the first time ever with a 10-5 victory over visiting Urbandale.
"It's amazing," said Schulz. "It's the best feeling ever."
The sixth-ranked Jaguars (21-8) broke away from a 1-1 tie with a four-run fourth inning and went on to beat Urbandale for the third time this season. The J-Hawks finished with a 10-18 record.
"It feels great," said winning pitcher Madi Huisman, who tossed an eight-hitter. "After all these years we've been putting in work, we've finally made it there to state."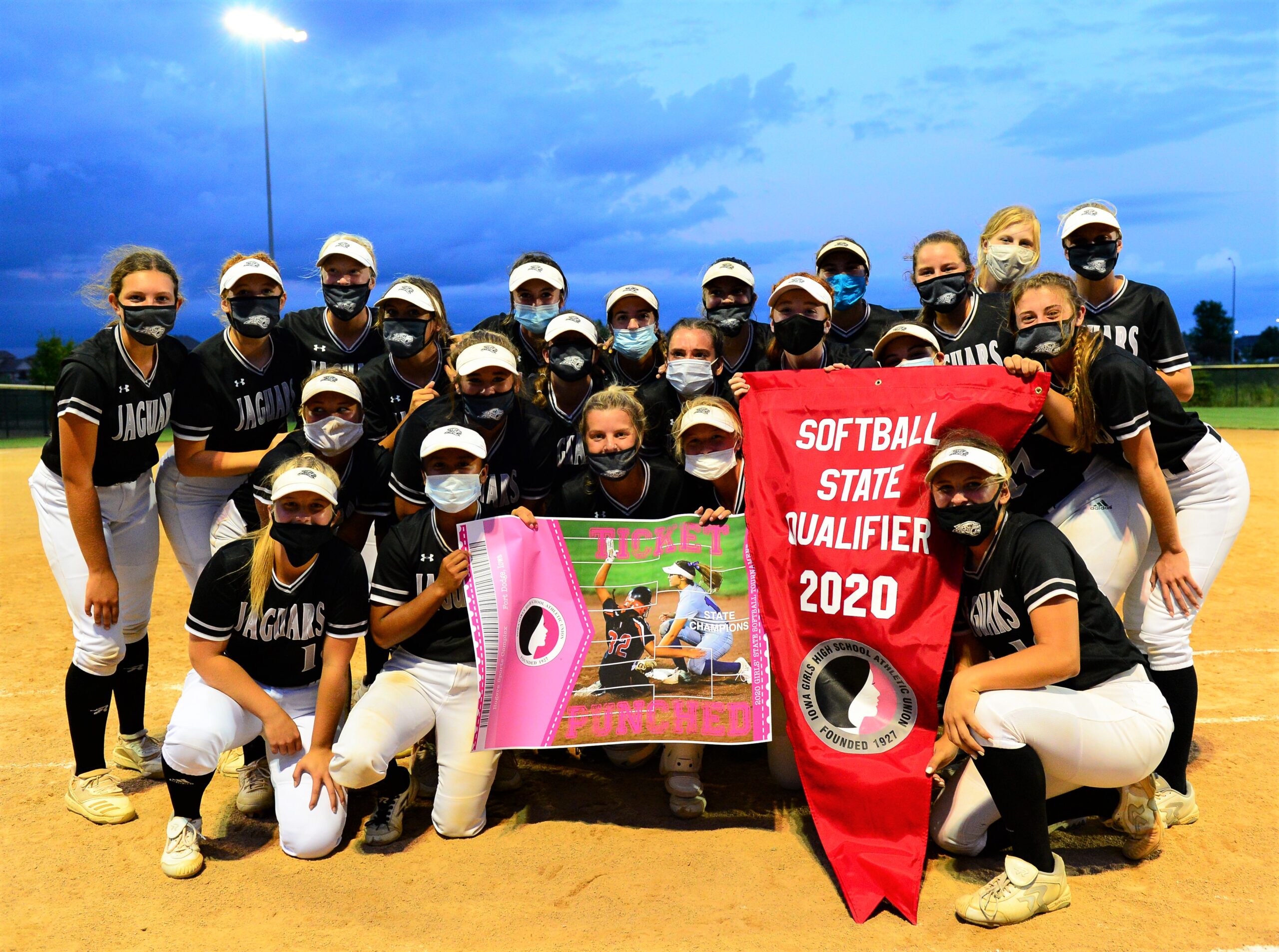 The Jaguars will play No. 4 Waukee (23-4) in the Class 5A quarterfinals on Monday at 11:30 a.m. at Harlan Rogers Park in Fort Dodge. The Warriors swept a doubleheader against Centennial on July 6.
"Our job is not done, and we just had that conversation right after the game. We're not satisfied," said Centennial coach Brett Delaney. "We're excited to be there and we should be, and we should enjoy every moment of this. But we're not done. We'll be prepared for (Waukee)."
Tuesday's game started out as a pitchers' duel but eventually turned into a slugfest. Huisman (10-1) and Urbandale starter Isabel Staton were in control early on–much like they were on June 29 when they allowed a total of just nine hits in the Jaguars' 1-0 victory.
Huisman gave up an RBI single to Kennedy Hill in the first inning, but then settled down and retired 12 of the next 13 batters. The first eight outs during that stretch came on fly balls or popups, including one by Grace Albrecht that resulted in a great catch by Centennial rightfielder Madison Edwards to open the fourth inning.
"I was definitely hitting the corners and I was going riseball, and a few of those popups were from the riseball," Huisman said.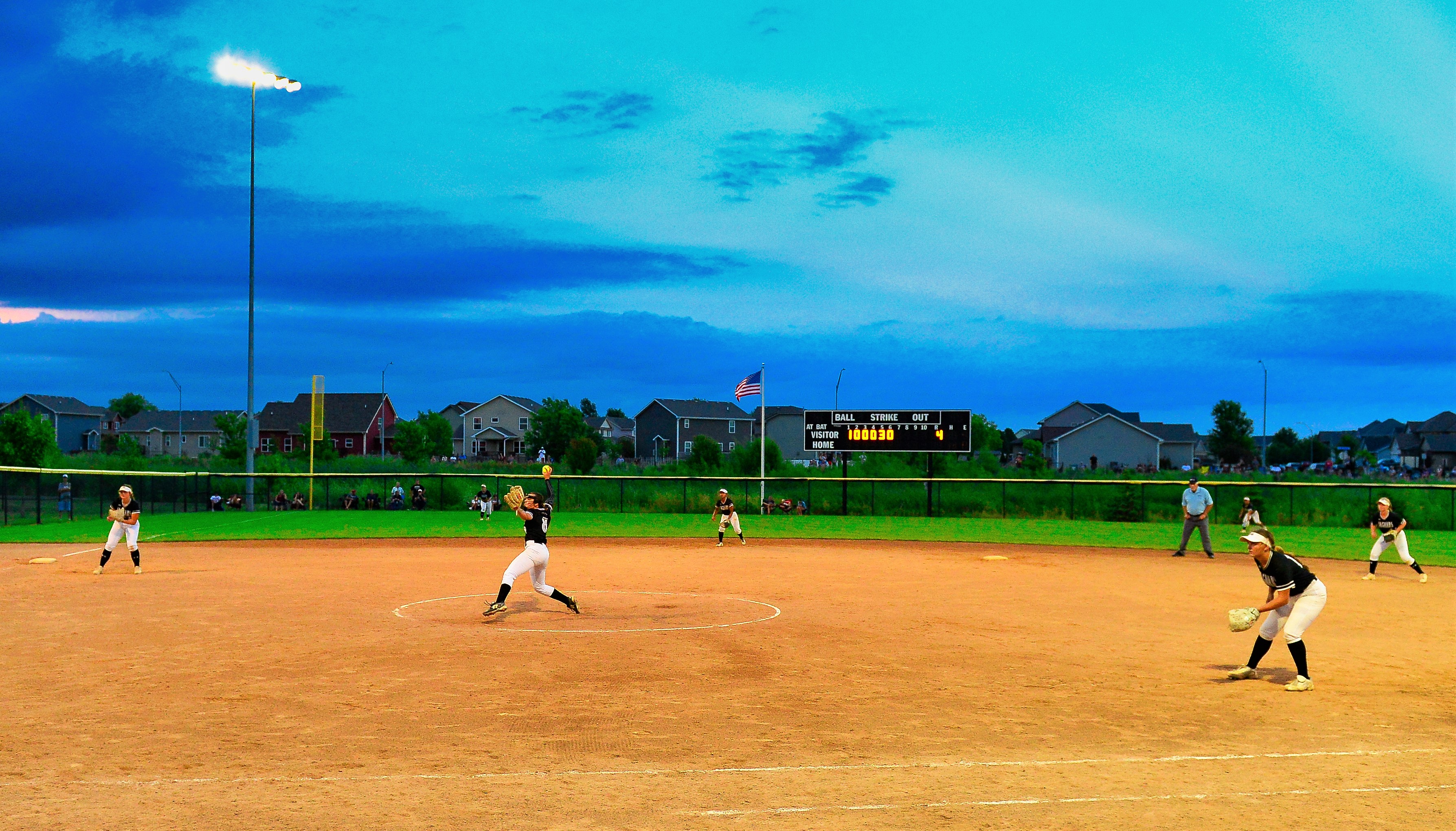 Staton, meanwhile, cruised into the third inning before allowing a one-out walk to Franie Burnett. Burnett advanced to second on a bunt by Christiansen, then raced home on a single by Schulz.
Even with first base open, the J-Hawks elected not to walk Schulz, who leads Centennial with a .545 average and ranks third in the state with 41 RBIs.
"I wasn't sure what they would do," Schulz said. "They could have walked me, but I haven't been walked intentionally this year."
In the fourth inning, Mackenzie James singled to ignite the Jaguars' huge outburst. After Lauren Solis hit into a fielder's choice and then stole second, Lizzy Klunder blasted a two-run homer to deep center field to put Centennial ahead.
"I had two strikes–I wasn't expecting something that good," Klunder said. "It seemed right down the middle and I've been struggling to hit it pretty solid, but that felt really good."
It was Klunder's fourth homer of the season, tying her for the team lead with Burnett. But the duo didn't remain tied for long.
After a single by Edwards, Burnett ripped a two-run shot to left for her fifth homer of the year.
"I knew that early in the count she was going to throw inside," Burnett said. "I was ready for that pitch, and I knew if it was coming I was going to go for it. I think the key for all of us was just staying within ourselves, like waiting for the pitch we want and not chasing after balls. I think we did that."
Urbandale responded in the fifth inning with some long balls of its own. Taylor Hinkhouse hit a solo homer with two outs, her fifth of the year. After Bri Tigges followed with a double, Dennan Rew slammed a two-run homer to cut the Jaguars' lead to 5-4.
"One was a change-up that was on the edge of the plate," Huisman said. "And then I threw a curveball on the edge of the plate."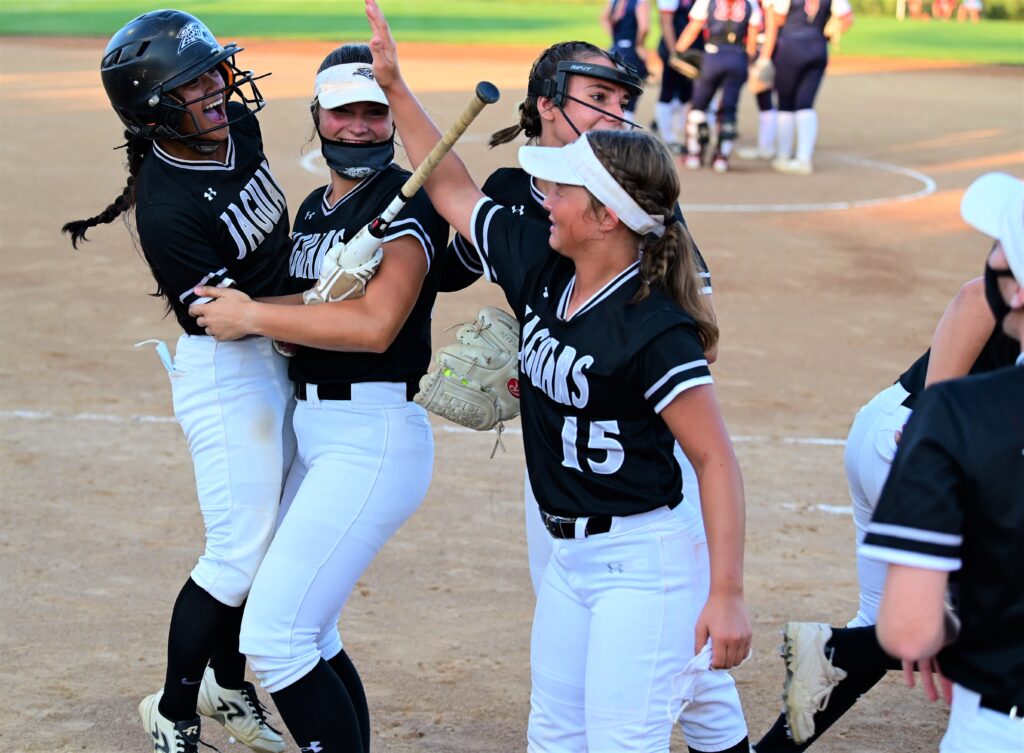 The J-Hawks contributed to their own demise, however, with some defensive mistakes in the bottom of the frame. After Sydney Morris led off with a single, pinch-runner Julia Belzer raced home when Kennedee Jones singled and the ball went between the legs of center fielder Hinkhouse and rolled all the way to the fence.
James followed with a bunt and reached base when the J-Hawks threw to third in an effort to get Jones, who beat the throw to the bag. Solis then hit an RBI single to make it 7-4.
In the sixth, Christiansen walked and Schulz bunted for a single to start another Centennial rally. A grounder by Jones scored one run, then James and Klunder followed with RBI singles to give the Jaguars a 10-4 lead.
"I think we knew what we struggled with the last time we played Urbandale," Klunder said. "We were popping up a lot, and we knew what adjustments we needed to make. We definitely made them."
Urbandale scored a run in the seventh inning on a single by Tigges, but Huisman then retired the next three batters to close out the game. She walked one and had two strikeouts.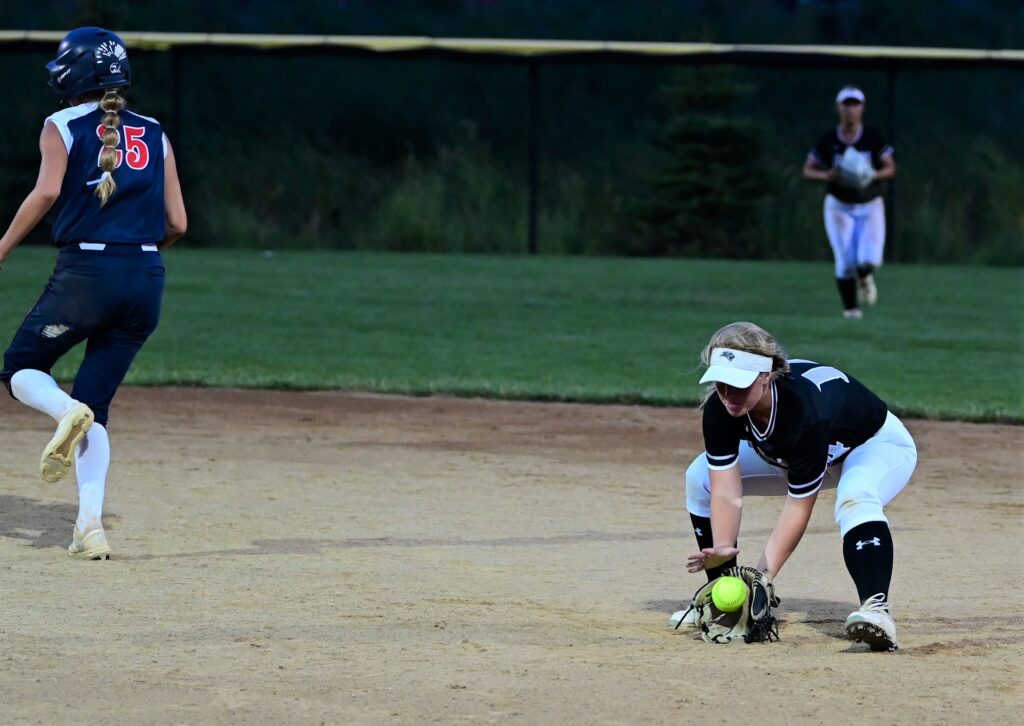 "We knew that Madi would get it done. We were 100 percent confident," Burnett said. "It doesn't matter how many hits they had, we knew Madi was going to compete."
The Jaguars won their second straight game without senior third baseman Taylor Runchey. The four-year starter has been out of the lineup due to undisclosed reasons.
Now, Centennial will try to keep its postseason run going against another CIML rival.
"We're going all the way," Schulz said.