Madi Huisman is hoping to spend most of the upcoming week in Fort Dodge.
Huisman and her teammates on the Ankeny Centennial softball squad aren't satisfied with just making it to the Class 5A state tournament.
They want to win a trophy, too.
"We're definitely going to win the state championship," Huisman said.
Huisman tossed an eight-hitter to help the sixth-ranked Jaguars to a 10-5 victory over CIML rival Urbandale in a regional final on Tuesday. The win allowed Centennial (21-8) to qualify for state for the first time in school history.
"It feels amazing," said Centennial shortstop Franie Burnett. "This is exactly what we've worked for for years."
The Jaguars will make their state tournament debut on Monday in the Class 5A quarterfinals against No. 4 Waukee (23-4). The game begins at 11:30 a.m. on the Iowa Central Field at Harlan Rogers Park in Fort Dodge.
All of Monday's winners will be guaranteed to play two more games. The semifinals will be held on Wednesday, with the championship and third-place games to follow on Thursday.
Previously, the state tournament was played out to all eight places. Now, the consolation side of the bracket has been eliminated, which means that a first-round loss will end a team's season.
Lizzy Klunder and the Jaguars are confident that they can avenge a doubleheader loss to Waukee on July 6.
"I think we can (go a long way)," said Klunder, who hit a two-run homer and an RBI single in the win over Urbandale. "I know we can with the goals that we have…we are unstoppable if we play like we do. No one can stop us."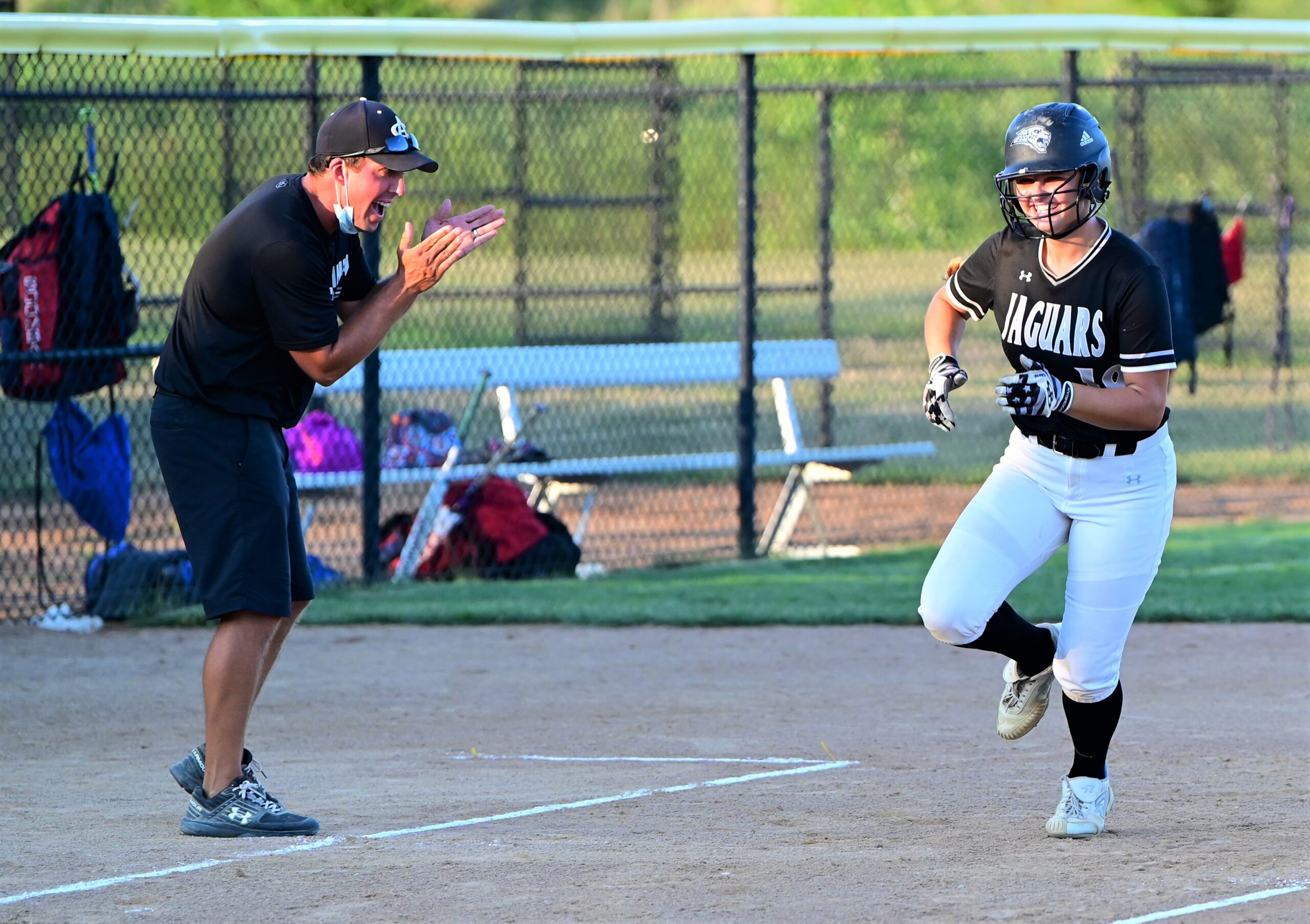 Waukee, last year's runner-up, advanced to the tournament with a 3-2 win over Southeast Polk. Maddie Oetzmann hit an RBI double in the sixth inning as the Warriors earned their 12th state appearance in program history.
"I think it's going to be really special when we go to the state tournament because we all have the same end-goal in mind, which is to win," Oetzmann told the Dallas County News. "And I think if we work together, we can achieve that goal."
Oetzmann, a freshman, was also the winning pitcher in the regional final. She tossed three shutout innings in relief of Elly Bates.
Bates (11-3) hurled a three-hitter in a 4-0 win over Centennial earlier this month. The Warriors then completed a sweep with a 13-5 win in the nightcap.
Huisman, the Jaguars' top pitcher with a 10-1 record and a 2.21 ERA, did not face Waukee in the twinbill. But she will likely get the start on Monday.
"It feels great," Huisman said. "After all these years we've been putting in work, we've finally made it there to state."
The winner of Monday's game will play No. 1 Fort Dodge (26-3) or No. 13 Bettendorf (19-6) in Wednesday's semifinals at 12:30 p.m. The host Dodgers are riding a 12-game winning streak.
No. 2 Cedar Rapids Kennedy (23-1) will face No. 9 Pleasant Valley (17-6) and No. 3 Valley (23-4) will meet No. 8 Muscatine (18-2) in the other quarterfinal matchups. The defending state champion Tigers are making their 14th trip to the tournament since 2003.
The Jaguars might be the newcomers in the field, but Centennial coach Brett Delaney said his team is right where he expected it to be.
"The girls have put in a lot of hard work. I'm so proud of them," he said. "This is where we should be, and I'm just so excited right now."