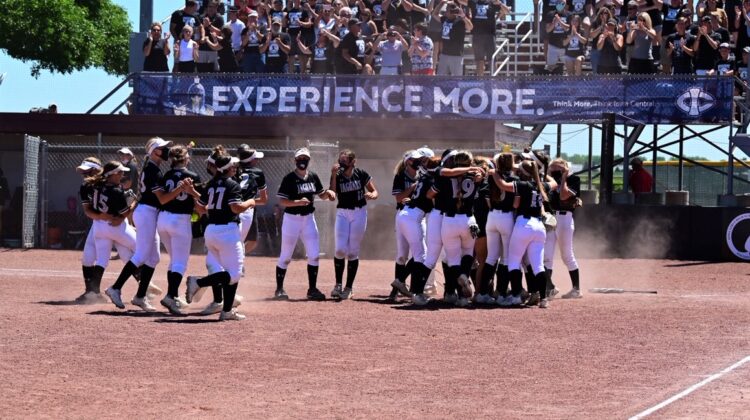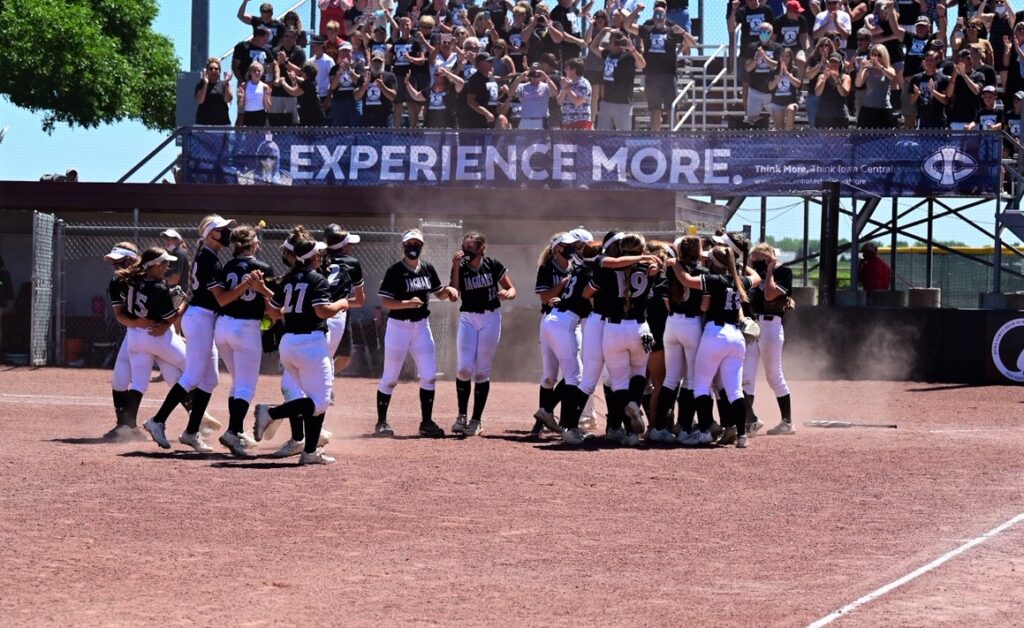 Ankeny Centennial's first trip to the state softball tournament has already been a memorable one.
The sixth-ranked Jaguars advanced to the Class 5A semifinals with an improbable 5-2 victory over No. 4 Waukee on Monday at Harlan Rogers Park in Fort Dodge.
Down to its final five outs, Centennial rallied for five runs in the last two innings to erase a 2-0 deficit and avenge a doubleheader loss to Waukee on July 6. The Warriors finished the season at 23-5.
"It feels great. It just feels so good," said Centennial catcher Ella Schulz, who tied the game with a two-run homer in the sixth inning when her blast popped out of the glove of leftfielder Ava Smith and went over the fence.
Centennial (22-8) then scored three runs in the seventh, capped off by a two-run double by Taylor Runchey. Runchey returned to the Jaguars' lineup on Monday after missing both of the team's regional wins.
"It was just a gift," Runchey said. "It just feels amazing to have this opportunity to be back with my team, and I'm so grateful for it."
The Jaguars will play No. 1 Fort Dodge (27-3) on Wednesday at 12:30 p.m. The Dodgers advanced with a 7-0 win over No. 13 Bettendorf.
No. 2 Cedar Rapids Kennedy (24-1) will face No. 8 Muscatine (19-2) in the other semifinal game. The championship and third-place games are slated for Thursday.
Check back later for complete coverage of Monday's contest.