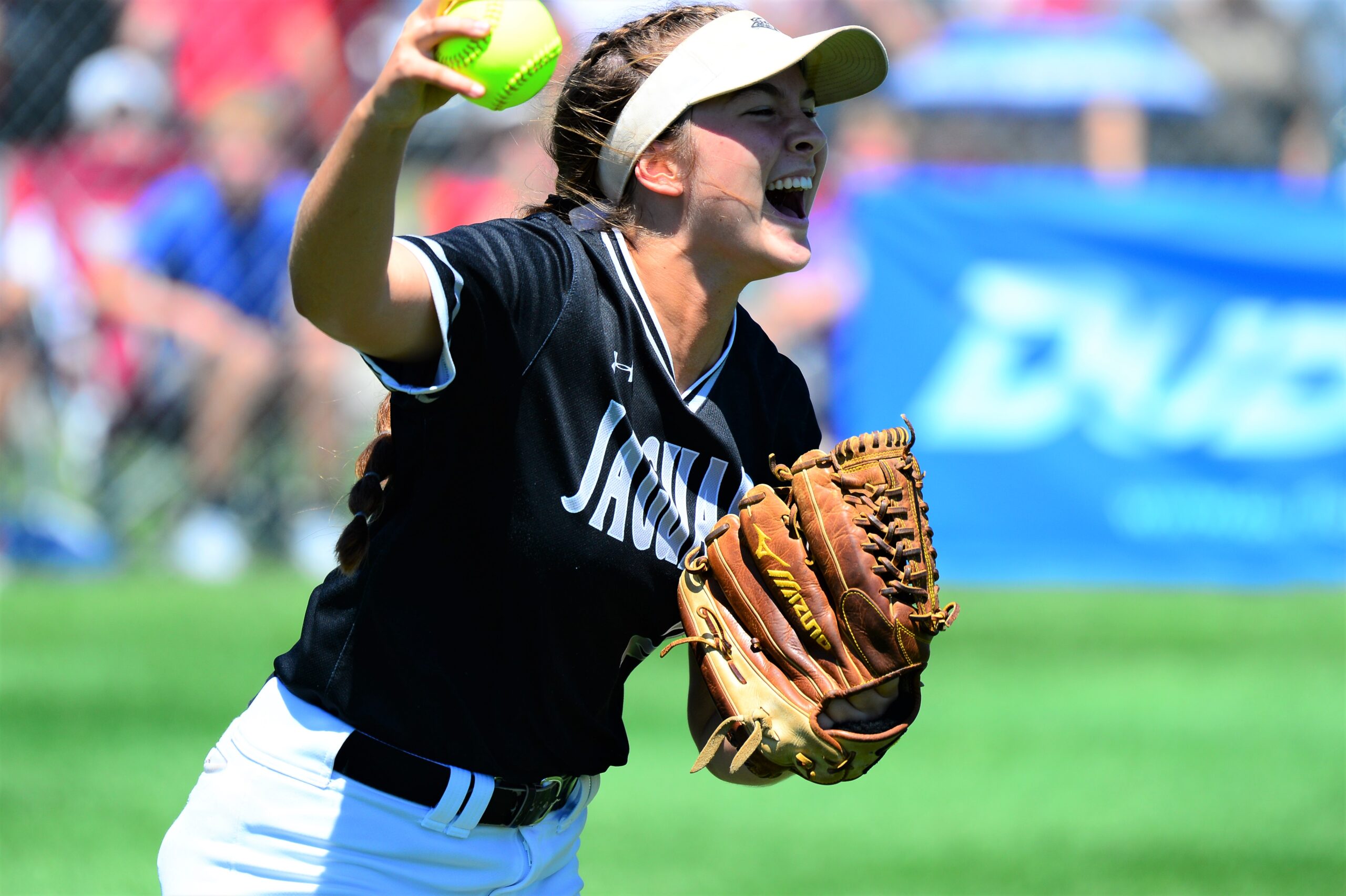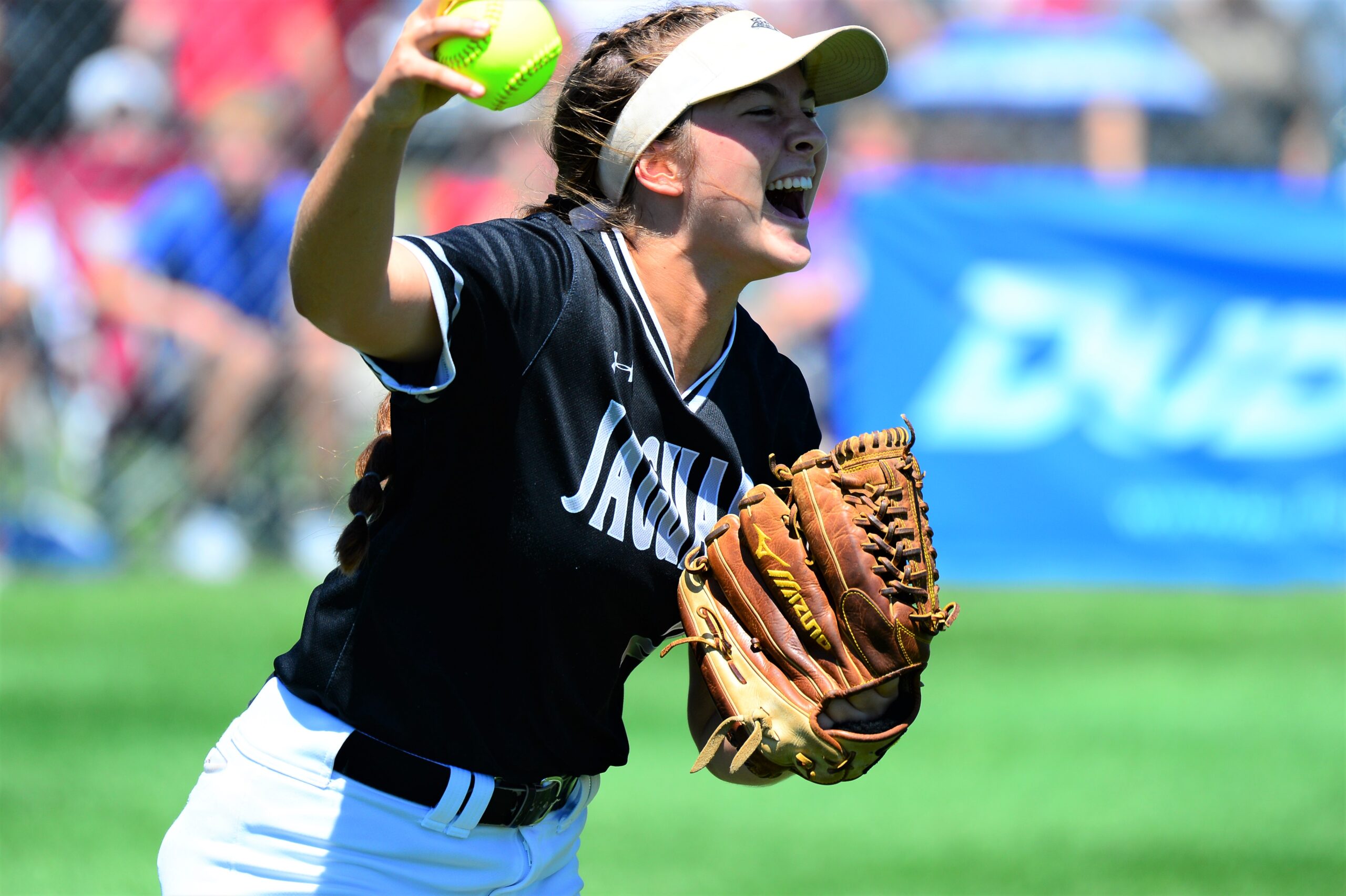 Ankeny Centennial runner Mackenzie James watched from third base as her teammate, Franie Burnett, swung and missed at a third strike during Monday's Class 5A quarterfinal against Waukee.
Then James noticed the ball skip past Waukee catcher Natalie Wellet.
The freshman raced home with the go-ahead run in the seventh inning and the sixth-ranked Jaguars went on to post a 5-2 victory in their first-ever appearance in the state softball tournament at Harlan Rogers Park in Fort Dodge.
"I was just pretty excited," James said of the passed ball. "I was pumped up we were getting ahead."
Taylor Runchey then followed with a two-run double to seal the win for Centennial (22-8). The Jaguars avenged a doubleheader loss to No. 4 Waukee (23-5) on July 6.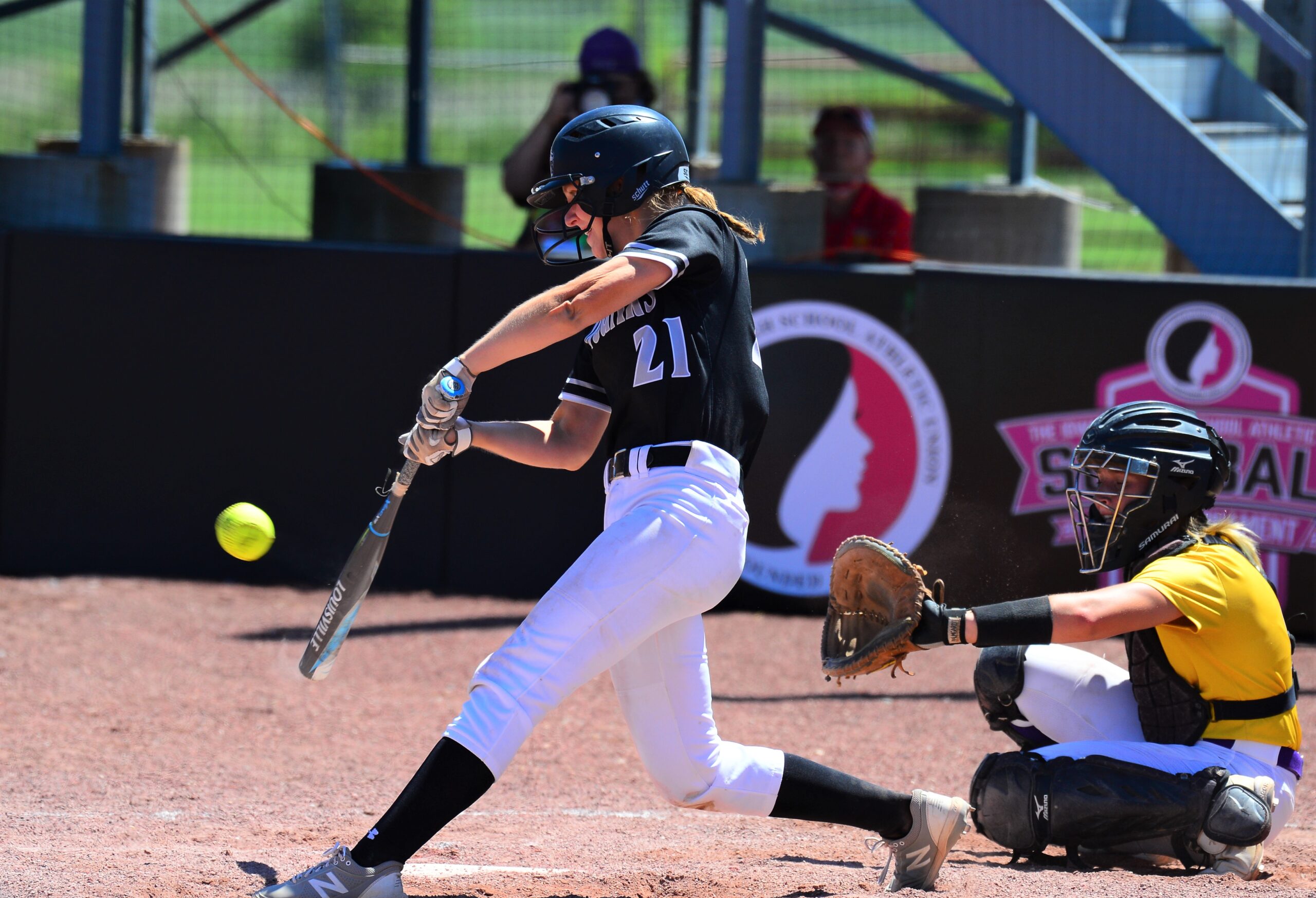 "It feels amazing," said Runchey. "It felt amazing to just be here and then to get a win against Waukee–a great team–it just feels awesome."
Madi Huisman (11-1) scattered nine hits to earn the victory. After giving up two runs in the first inning, Huisman shut down the Warriors the rest of the way.
"Her curve was working pretty good so we got a lot of girls–we jammed a few inside," said Centennial catcher Ella Schulz. "So that worked for us."
Waukee had a chance to break the game open in the bottom of the fifth inning, when the Warriors loaded the bases with no outs on three consecutive singles. But Wellet then hit an infield fly for the first out.
The next batter, Claire Fossell, flied out to Centennial right fielder Madison Edwards. Edwards then fired the ball home to Schulz, who made a swipe tag to get pinch-runner Lily Chiafos for an inning-ending double play.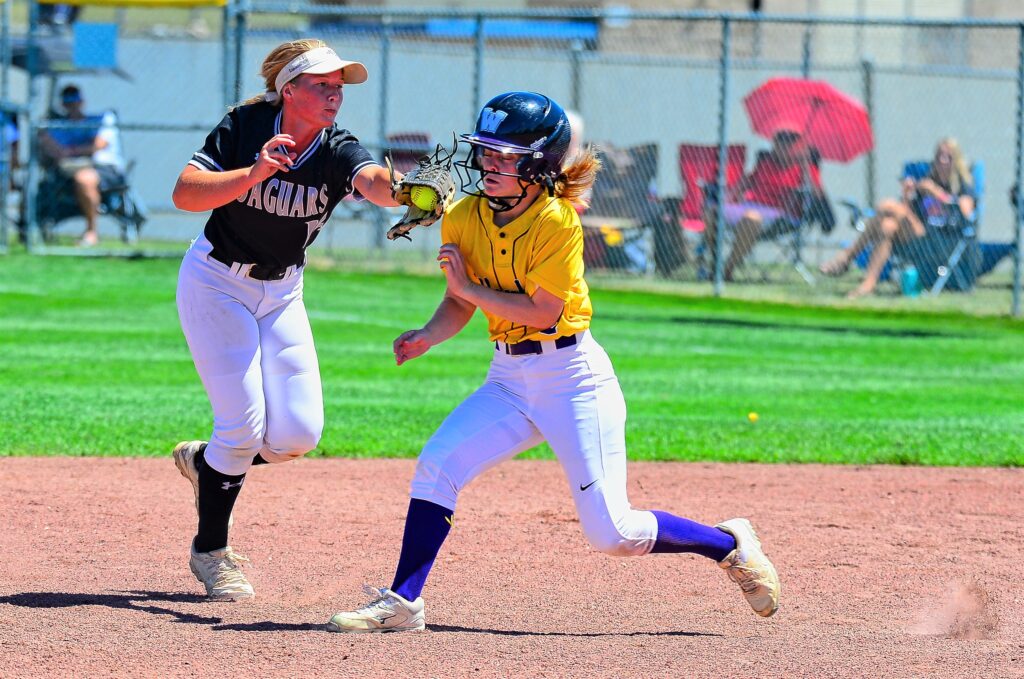 "I was definitely confident," Schulz said. "I just knew we would eventually get our bats going. It was just a matter of when."
Waukee starter Elly Bates allowed just one hit through the first five innings, but the Jaguars finally got to her in the sixth. Burnett led off with a single, then advanced to second on a bunt by Runchey.
Schulz followed with a blast to left field that Waukee's Ava Smith tried to track down right in front of the fence. She got her glove on the ball, but it popped out and went over the fence.
The official scorer ruled it an error–which took a home run away from Schulz–but it tied the game nonetheless.
"Originally, I thought it was (gone), and then I saw she had her glove on it and I was kind of like, 'Oh no,'" Schulz said. "But then I saw it go over and I was just so excited."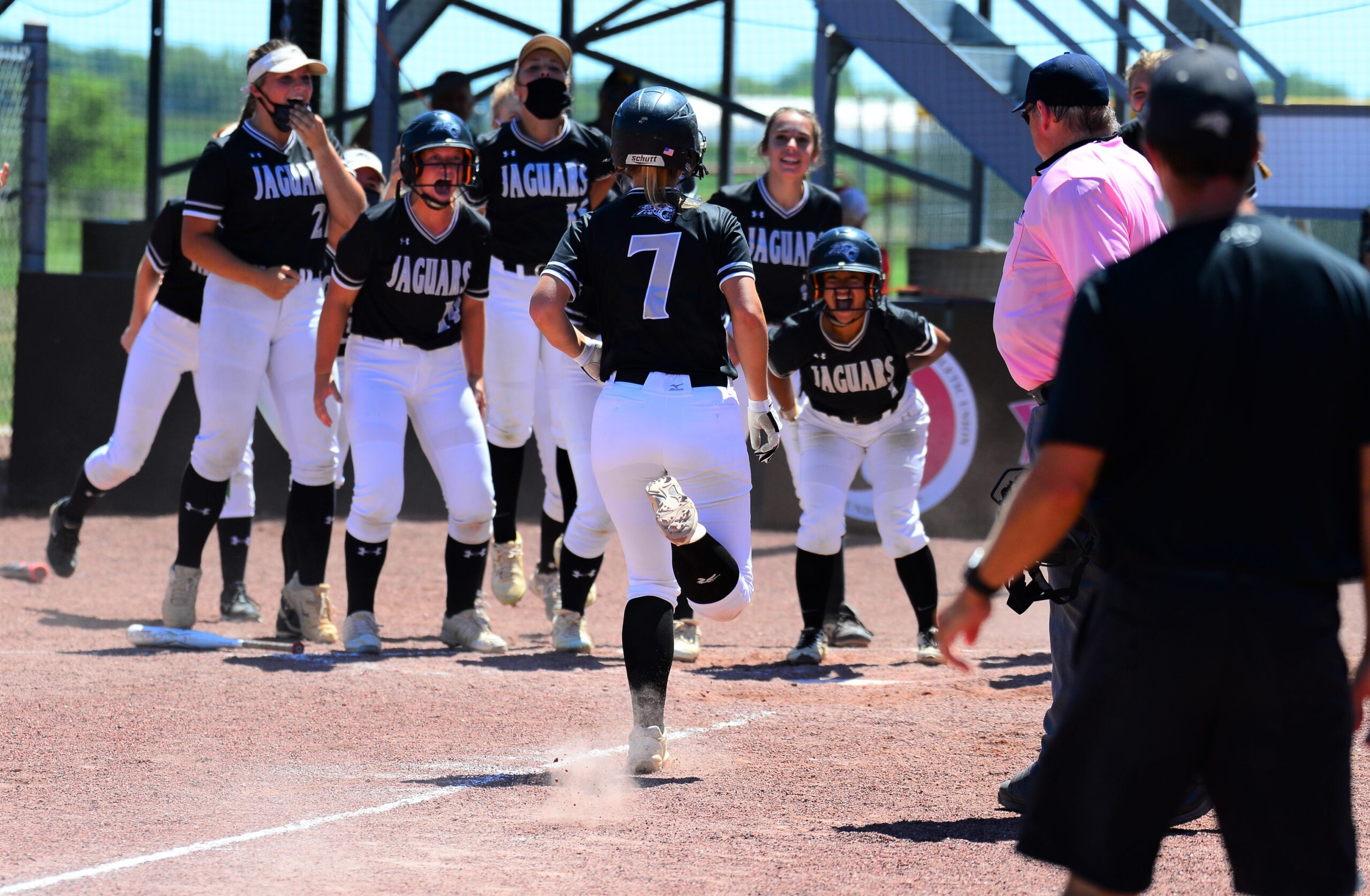 James hit a leadoff single in the seventh, then went to second on a bunt by Kennedee Jones, who was credited with a hit when Waukee third baseman Ashley Smith could not make a play. The Warriors then replaced Bates with freshman standout Maddie Oetzmann.
"I was pretty confident," James said. "We always kind of start slow in the beginning and work our way ahead."
A bunt by Lizzy Klunder advanced the runners, then Oetzmann fanned pinch-hitter Lauren Solis for the second out. She followed with another strikeout against Burnett, but the passed ball allowed James to scamper home.
"It feels pretty great," James said of the win. "We've worked so hard, and it paid off."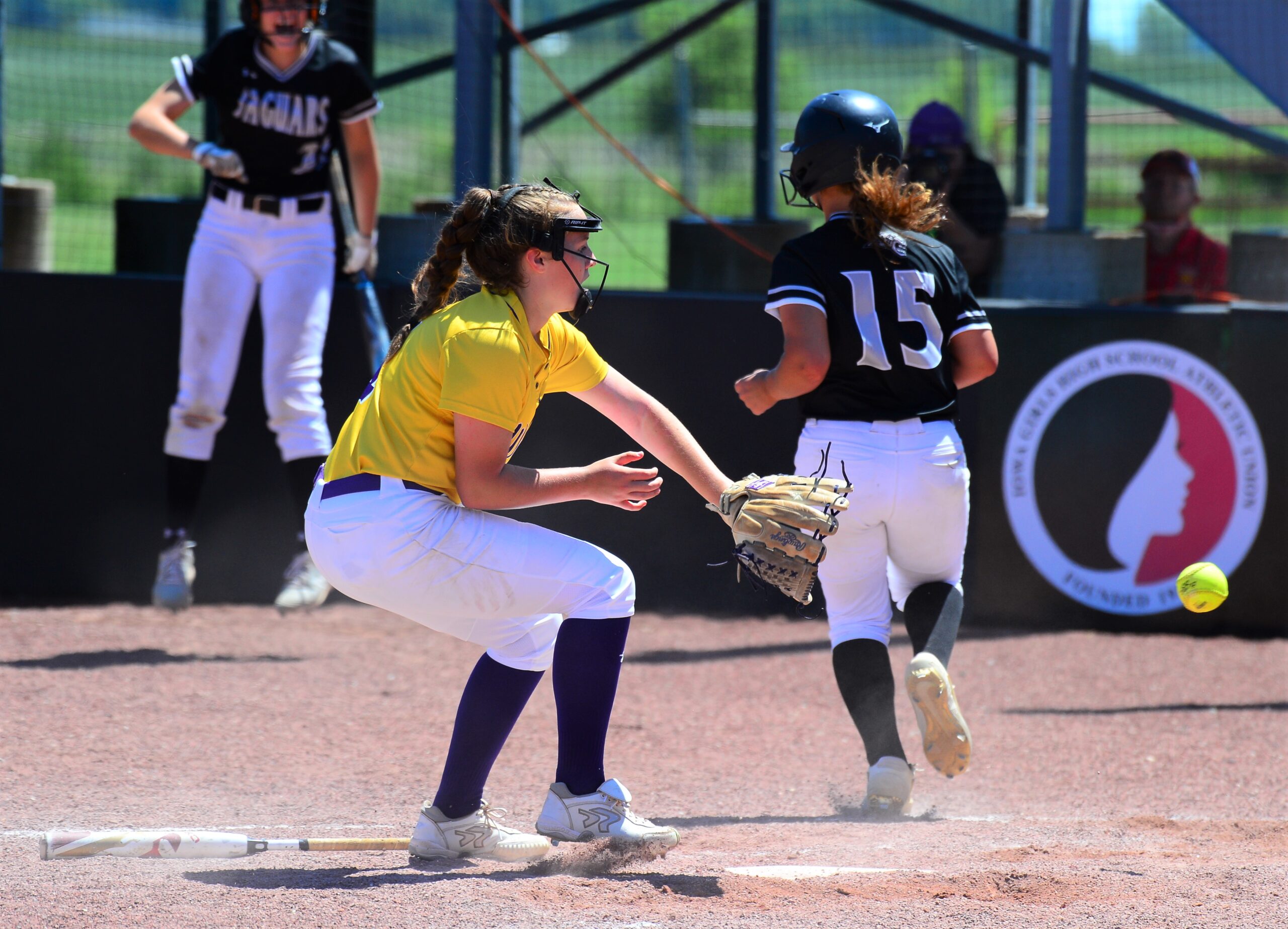 Runchey provided some insurance runs with a drive to right field that eluded Chiafos, allowing both Jones and Burnett to score.
"It was great for my teammates–they were on base," Runchey said. "It just felt great."
Runchey returned to the Jaguars' lineup on Monday after sitting out both of the team's regional wins.
"It was just a gift," Runchey said. "It just feels amazing to have this opportunity to be back with my team, and I'm so grateful for it."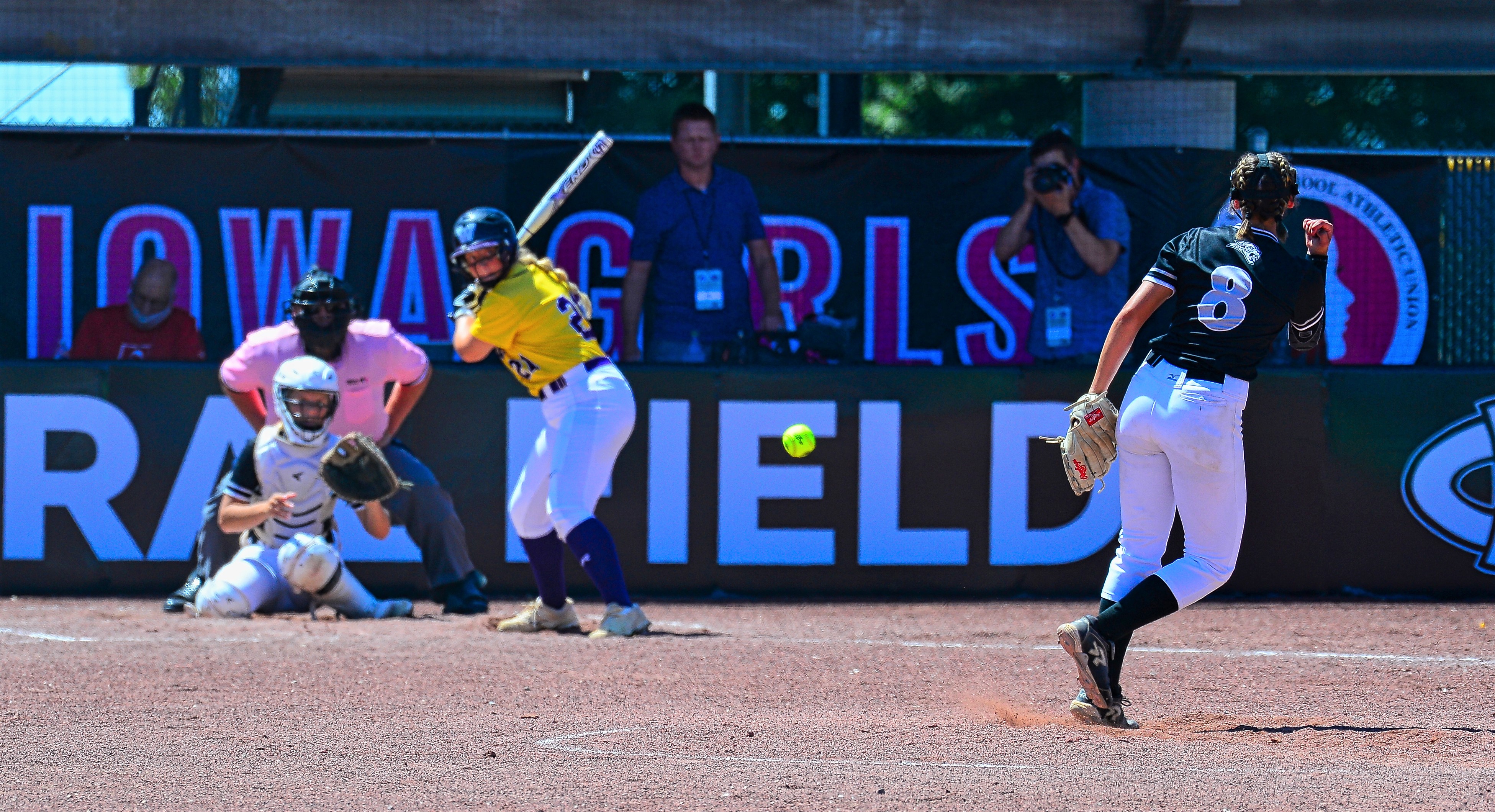 Centennial will play No. 1 Fort Dodge (27-3) in Wednesday's semifinals at 12:30 p.m. The Dodgers extended their winning streak to 13 games with a 7-0 win over No. 13 Bettendorf on Monday.
No. 2 Cedar Rapids Kennedy (24-1) will face No. 8 Muscatine (19-2) in the other semifinal game. The championship and third-place games are slated for Thursday.
Schulz said the Jaguars are planning to go all the way.
"Oh yeah, we totally are," she said.