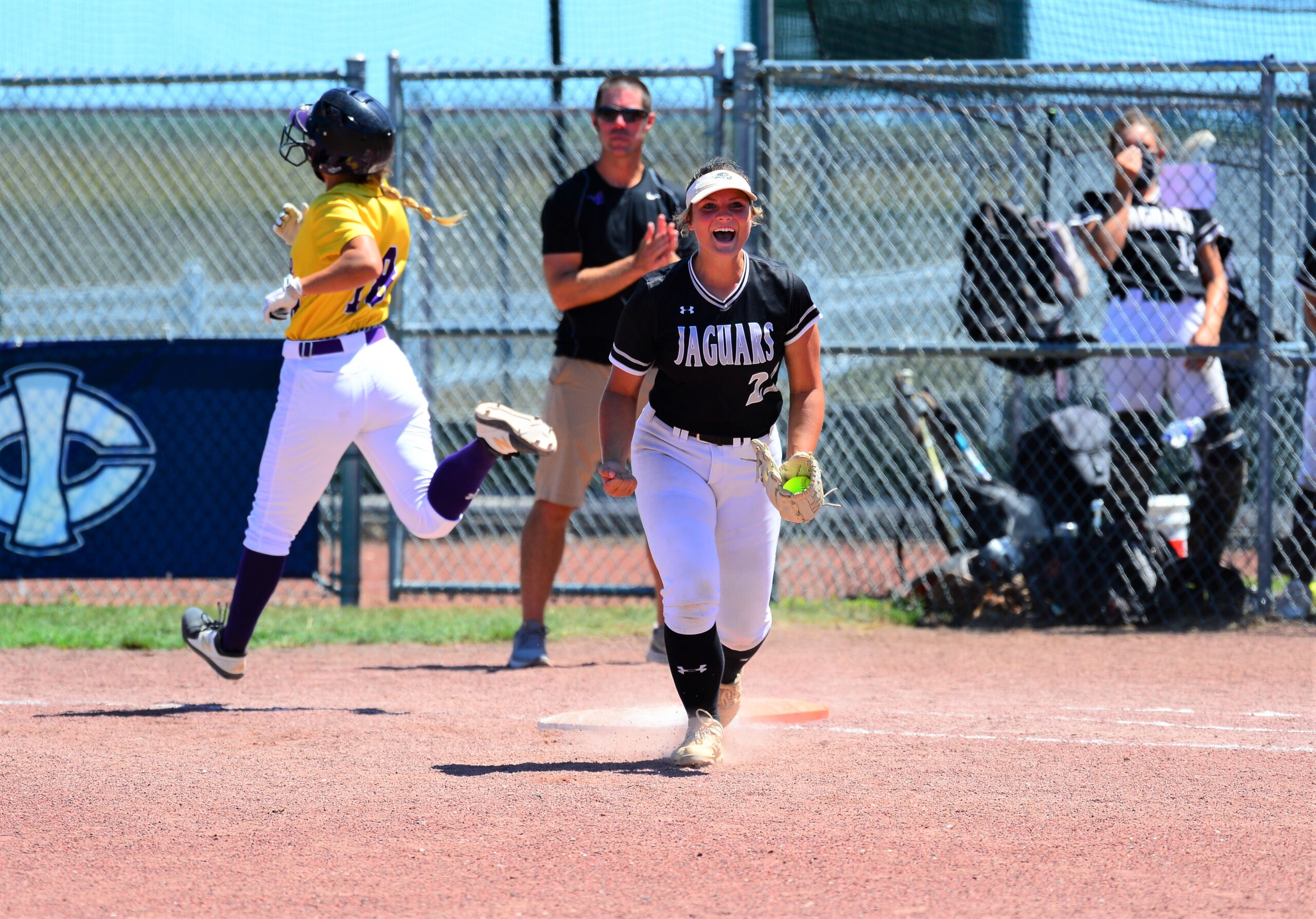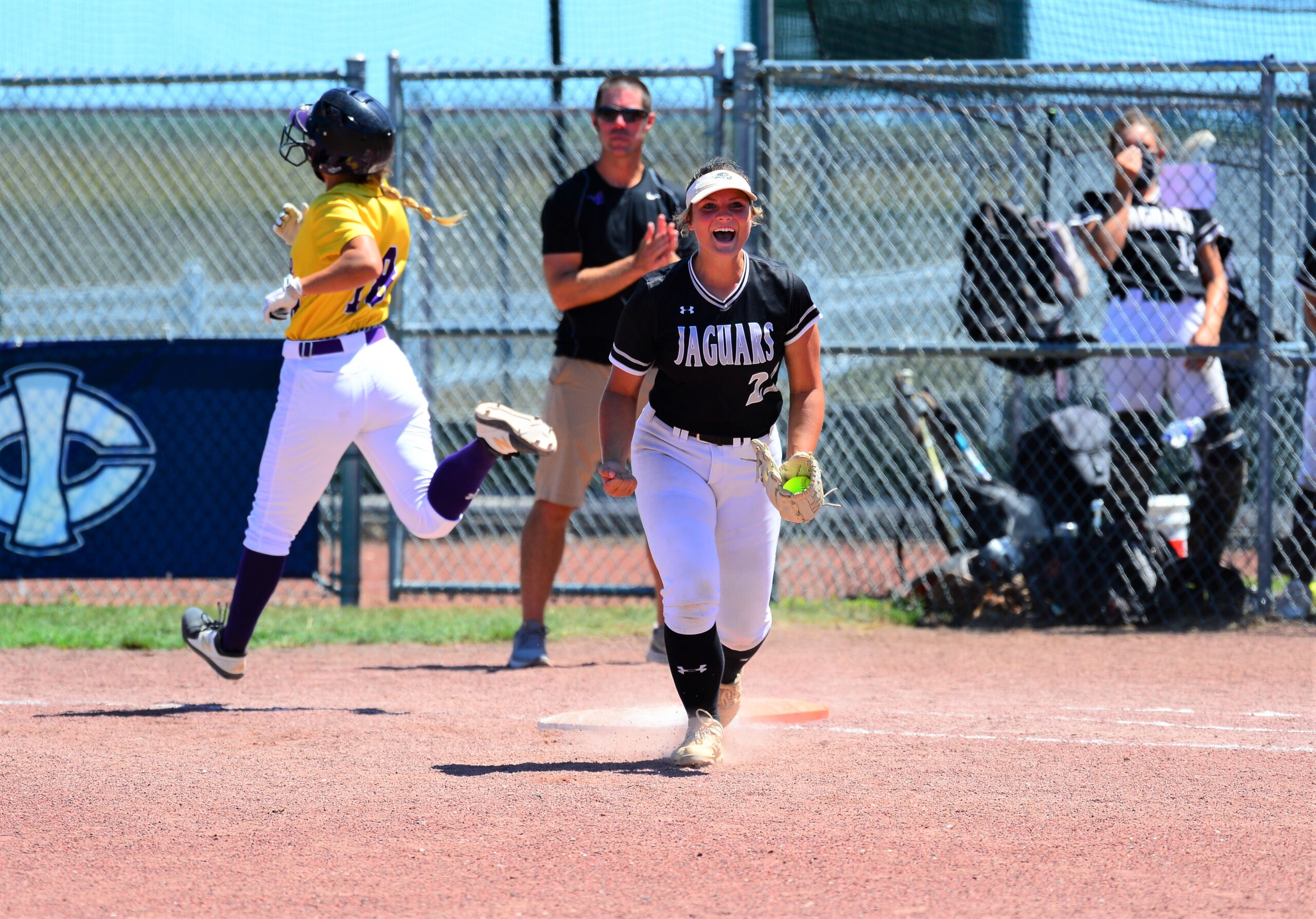 A thrilling win over fourth-ranked Waukee provided the Ankeny Centennial softball team with an opportunity to pull off an even bigger upset.
The No. 6 Jaguars (22-8) will now meet No. 1 Fort Dodge (27-3) in the semifinals of the Class 5A state tournament on Wednesday at 12:30 p.m. The game will be played on the Dodgers' home field at Harlan Rogers Park in Fort Dodge.
Centennial is coming off a 5-2 victory over Waukee in the quarterfinals on Monday. It was the first-ever state tournament game for the Jaguars, who overcame a 2-0 deficit with five runs in the final two innings.
"It's pretty great," said Centennial freshman centerfielder Mackenzie James, who went 2-for-3 and scored the go-ahead run on a passed ball in the seventh inning. "We've worked so hard, and it's paying off."
Fort Dodge advanced to the semifinals with a 7-0 win over No. 13 Bettendorf. Jalen Adams tossed a two-hitter and also had a two-run homer for the Dodgers, who have won their last 13 games by an average margin of 9.3 runs.
Adams, the sophomore daughter of head coach Andi Adams, leads Class 5A in wins (19) and strikeouts (156). She has allowed just eight earned runs all season while compiling an ERA of 0.53.
Adams is also one of the state's top hitters. She ranks third among all players with a .634 average, is tied for second in hits with 59, and is tied for first in doubles with Centennial's Ella Schulz with 18.
The Fort Dodge duo of Loghen Schnetzer and Tristin Doster rank first and second, respectively, in the state in RBIs. Schnetzer has knocked in 46 runs, while Doster has 42 RBIs and ranks third in the state with 91 total bases.
Schnetzer leads the Dodgers with nine home runs. She set the school's single-season home run record a year ago with 14 and became the school's career leader this year with 35.
Fort Dodge also has some speed to go with its power. Tory Bennett leads Class 5A with 27 stolen bases.
No. 2 Cedar Rapids Kennedy (24-1) will face No. 8 Muscatine (19-2) in the other semifinal game. The championship and third-place games are slated for Thursday.
Centennial pitcher Madi Huisman scattered nine hits in the win over Waukee. She predicted on the team's Senior Night on July 10 that the Jaguars would be playing for the biggest trophy on Thursday.
"We'll definitely be in the state championship," she said then.
Now, the Jaguars are just one win away from getting there.