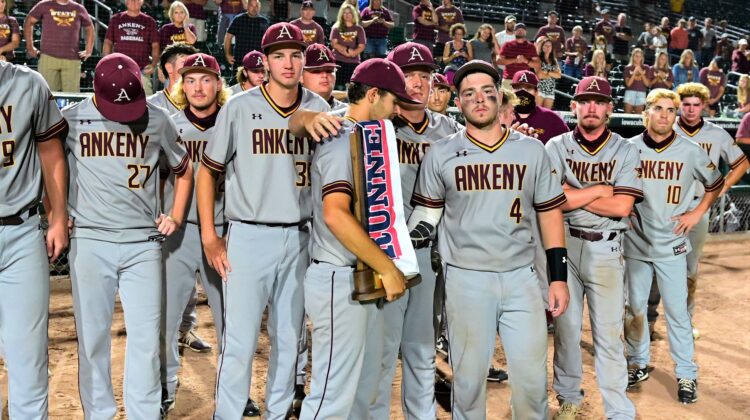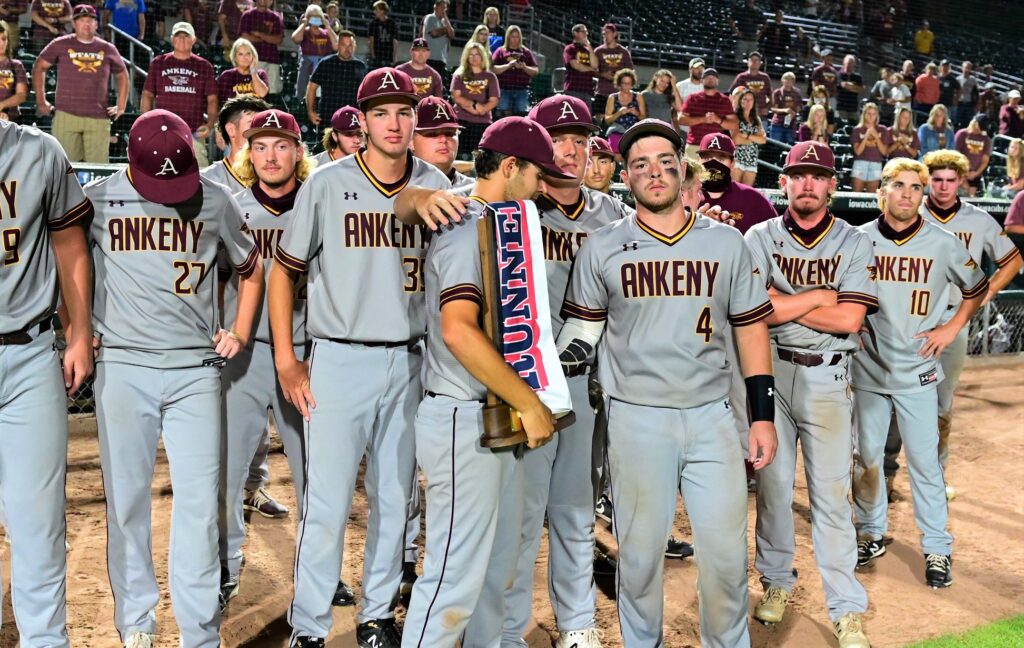 The Ankeny baseball team was in a position to win the Class 4A state title on Saturday night at Principal Park.
The Hawks just couldn't close the deal.
Top-ranked Johnston overcame a 7-3 deficit with three runs in the fifth inning and five more in the sixth to rally for an 11-8 victory over No. 2 Ankeny. The Dragons (24-3) won their fifth state championship and their third under coach Michael Barta.
The Hawks, who were seeking their third crown, finished the season at 21-9.
"We took a step forward as a program I think, being down here and able to make the finals," said Ankeny coach Joe Balvanz. "(This will) give them something to play for next year. (We want to) take that next step. If it were easy, everybody would do it."
Johnston rallied after Ankeny starter Weston Fulk left the mound with one out in the fifth inning after throwing 106 pitches. Relievers Bryce Rinderknecht and Cooper Cox each allowed three runs on three hits and combined to give up three walks.
"I'll always have confidence in my teammates," Fulk said. "They're my guys, and we didn't get the job done but that's totally fine. I love those guys."
Check back on Sunday for complete coverage of the game.