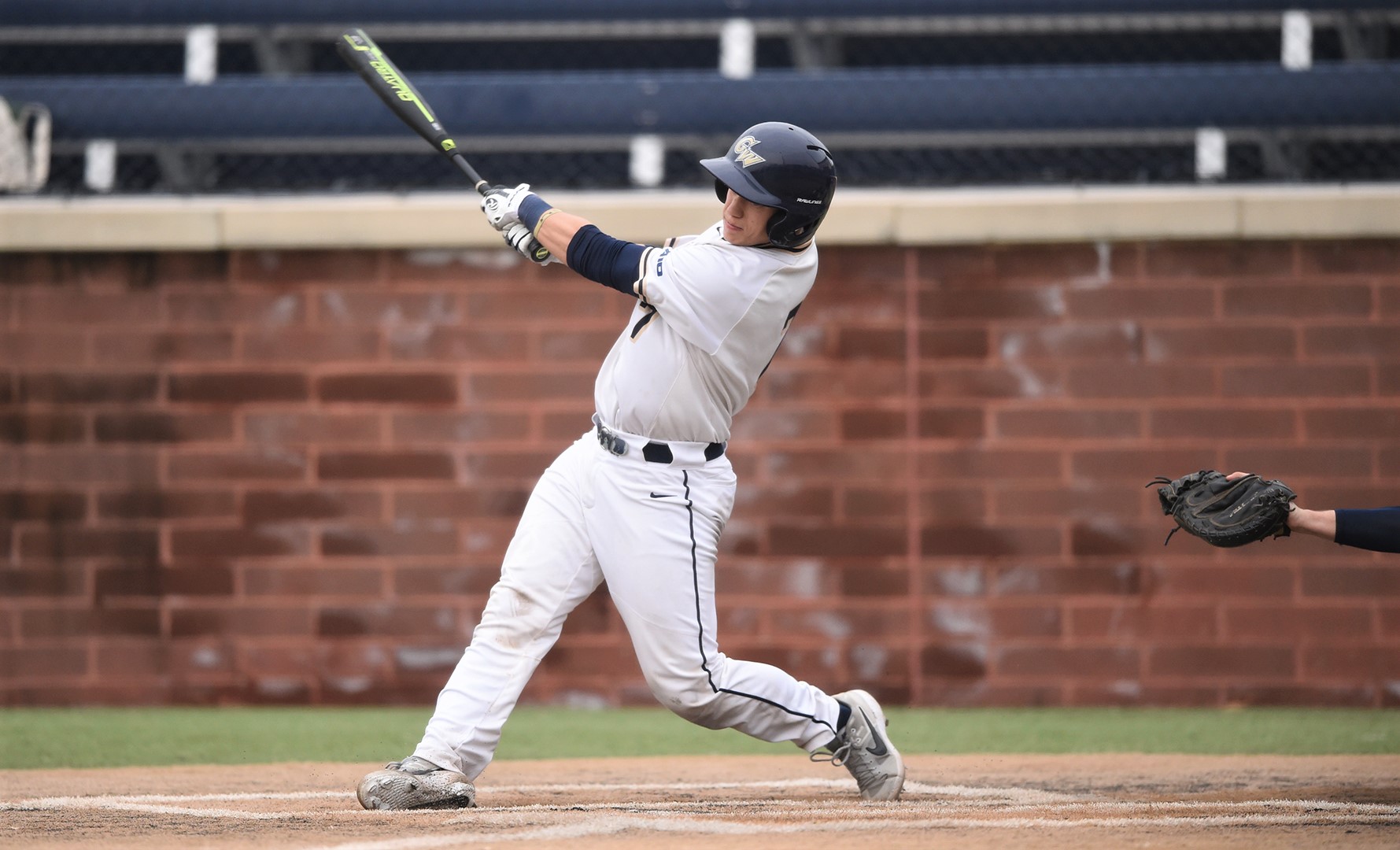 For the last two seasons, Greg Anderberg played baseball for the Colonials of George Washington University.
Now, the former Ankeny standout will be a Colonel.
Anderberg, a senior catcher, has transferred to Nicholls State University in Thibodaux, La., for his final season. He was granted another year of eligibility after the NCAA cancelled the 2020 season in March due to the spread of the coronavirus.
"I wasn't going to be able to stay at GW, so I got myself in the transfer portal," said Anderberg. "There were a couple of schools reaching out. I wasn't really biting early–I was kind of waiting to see if a school I was really interested in would pop up. And then Nicholls hit me up. I played down here last year, and I kind of liked the vibe down here. So I was really interested and talked to the coaches, and that really sparked my interest even more. We made it official pretty quick. I'm happy with the selection I made so far."
George Washington opened the season on Feb. 14 with a 7-3 victory at Nicholls State. The next day, Anderberg started for the Colonials in a 1-0 loss to Southern Illinois-Edwardsville in game two of the Baseball on the Bayou Classic.
George Washington got off to an 8-8 start before the season was cancelled. Anderberg played in seven games with three starts and was batting .143.
Anderberg said he has worked hard to get in shape following a long layoff.
"I kind of gained too much weight, so this quarantine has been about getting in shape," said Anderberg, who batted .250 with two doubles and 15 RBIs as a junior in 2019. "I feel physically and mentally ready. I don't think I've ever been more ready to compete in my life. I'm really excited to get started. We have a conditioning test on Sunday, and I'm ready to kill that."
Anderberg moved down to Louisiana earlier this summer and was hoping to play in a summer league in New Orleans, which is located about 60 miles east of Thibodaux. However, the league was eventually cancelled due to COVID-19.
"I got down here early and got an apartment off-campus," Anderberg said. "Those first few weeks down here I thought I was going to die; it's just so hot and humid. I have to drink like a gallon of water a day to survive."
Nicholls State is a member of the Southland Conference. The Colonels went 10-8 in the abbreviated 2020 season after going 27-28 the year before.
"I think they've been solid," Anderberg said. "They're really known for their pitching staff down here. I've met a few of the pitchers already, and I'm excited to work with them and try to make them better and hopefully they'll make me better as well."
Anderberg started his college career at Ellsworth Community College, where he batted .313 with two home runs and 24 RBIs as a sophomore in 2018. He then picked George Washington over South Dakota State.
Now, after making another move, Anderberg will have to make some more adjustments both on and off the field.
"Louisiana is a little different from Iowa," he said. "And it's really a change of pace from (Washington) D.C., but I think I'm adapting to it."
Anderberg has graduated from George Washington with a Bachelor's degree in Psychology. He considered going on to graduate school, but has now elected a different path.
"I'm not really trying to stay here for another two academic years so I decided to go with another Bachelor's in Business Administration to broaden my specialties and what I can do," he said. "Hopefully, I'll have a lot of options to choose from when I get done playing when it comes to a career."
For now, Anderberg is focused on trying to enjoy his final collegiate season. He's just hoping that the global pandemic won't have a major impact on the 2021 campaign.
"It's probably going to look a little different," he said of his team's schedule. "I hope it doesn't get cancelled, but I'm going to prepare like we're going to play. We never thought last season would get cancelled, so I guess it could happen.
"I'm just not going to think about that," he added.