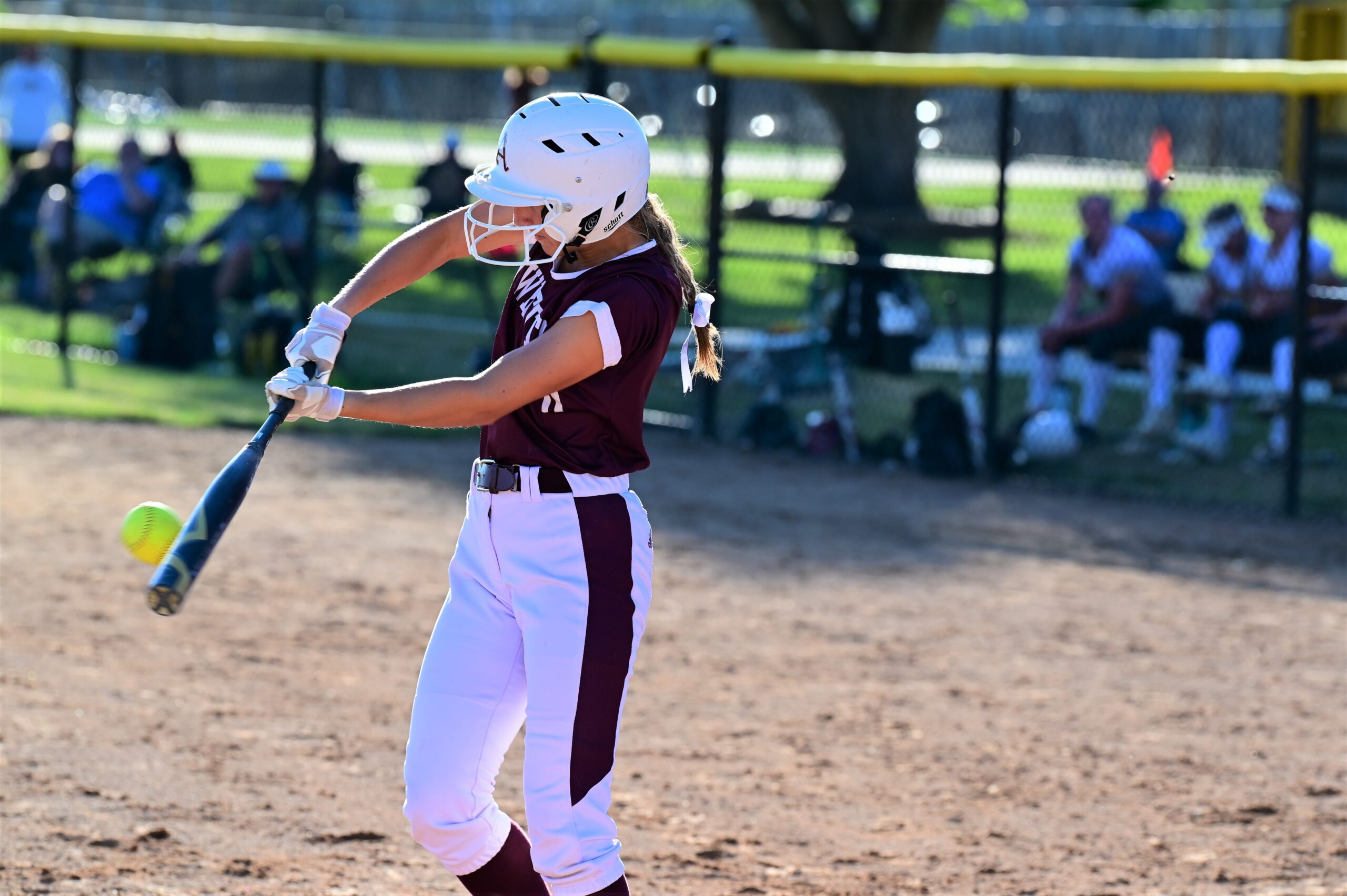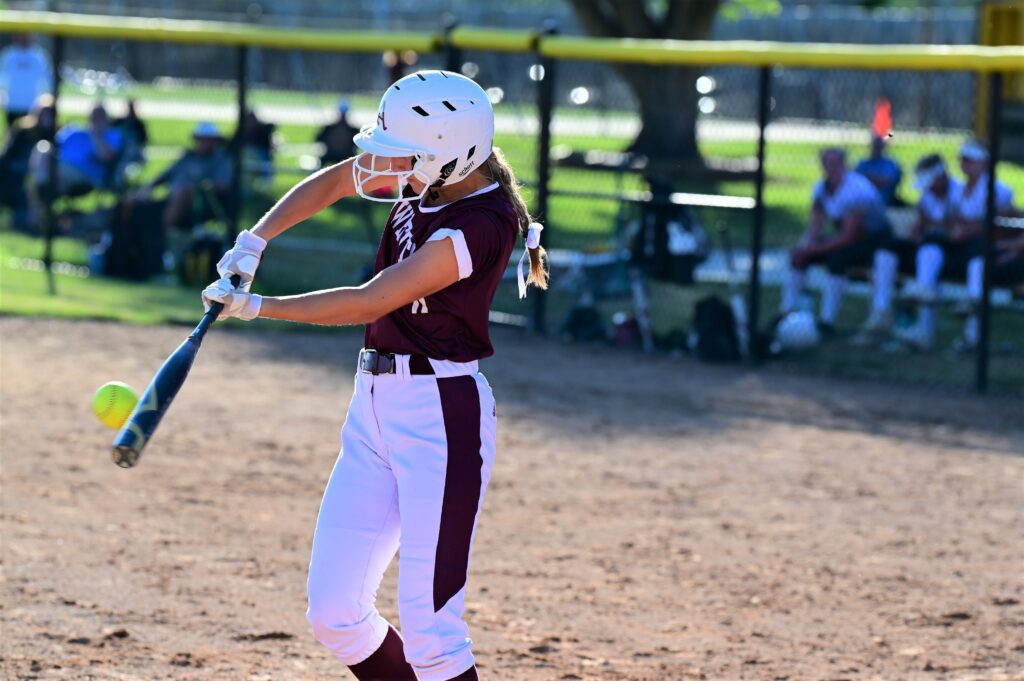 Sophomore outfielder Eva Fulk helped the Ankeny softball team to a 19-11 record this season. She has been named to the CIML Central Conference second team.
Fulk posted a .338 average while starting 25 of the 30 games. She had four doubles, one triple and drove in 14 runs.
Here is some inside info on Fulk:
Congratulations on an outstanding season. Are you satisfied with what your team was able to accomplish?
Thanks. Yes, the softball team had a great season! Although we did not reach our ultimate goal of making it to the state tournament and winning a state championship, we either swept or split with all but one team we faced this season, which was a great accomplishment!
What was the highlight of your season?
I remember the first game of this crazy season, traveling to Marshalltown, being one of the highlights. We were unranked, not knowing what to expect, and we were so excited to just be able to play and came out with a sweep! We had so much fun, especially during the bus ride home all together! It was a great start to the season!
Your team will have to replace only two seniors, Jasmine Rumley and Kailey Becker. Are you excited about the potential for next season?
Jaz and Kailey were key players and will definitely be missed! But I am excited about our potential for next season knowing that we have so many players and so much talent returning.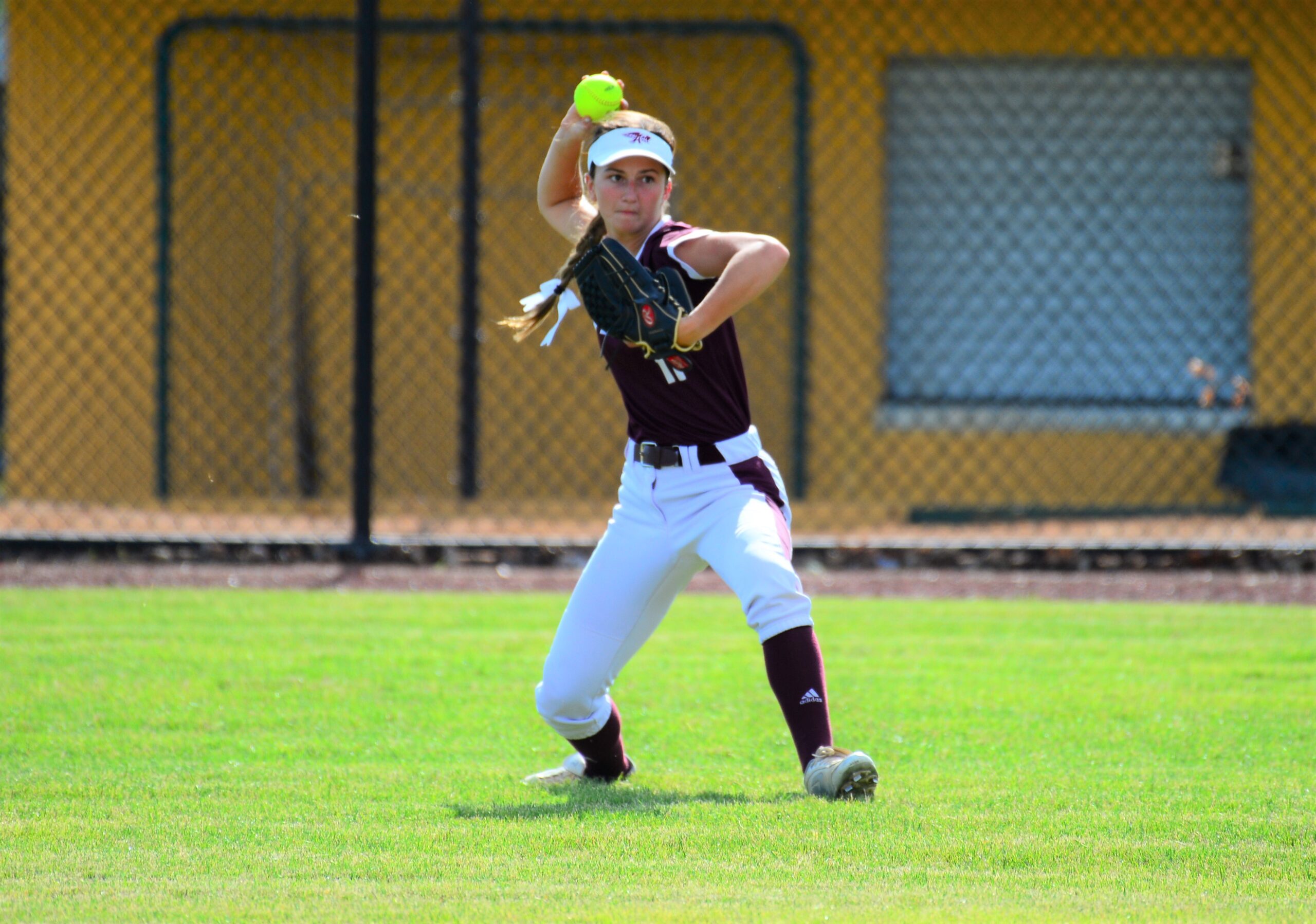 Did you attend any of the games at the state tournament in Fort Dodge? If so, was it difficult to watch some of your CIML rivals–including Ankeny Centennial–playing at state?
I did not attend the state tournament, but I watched several of the games online. It was hard to watch knowing that our team was more than capable of playing at state this year, but cool to watch some girls I know win many games in the tournament.
I know you probably didn't get to watch your brother, Weston, and the Ankeny baseball team much during the season, but I'm sure you were able to attend his games at the state tournament. Was it nerve-racking for you to watch the Hawks?
I have watched my brother and most of the now senior class play baseball every summer starting from tee ball. Playing together in the state championship has always been a dream for them. The scores of all the games were so close! I was really nervous, especially with Weston pitching, but also really happy on how far they were able to go this season, and how well each of them played!
They were so close to winning a state title. Did you think they had it?
At home, before the championship game, I told Weston that I had a really good feeling about the game. I just knew they were going to win! It was heartbreaking when they didn't, but I am excited about the comeback they will have next year!
You know what it feels like to be a state champion–you ran on Ankeny's 4×100 state championship squad a year ago as a freshman. How often do you think back to that moment, and what do you remember most about it?
That was such a great experience! I think back to it a lot. I remember how nervous I was watching Eva (van de Mortel) run the second leg toward me, making myself wait until she hit the mark, not hearing her yell "hand" but putting my hand back anyway, not feeling anything as I ran my leg of the race, handing off to Mytika (Mayberry) and screaming at the top of my lungs. I knew it would be close! I turned to watch the result on the stadium screen as I ran through the infield to hug my teammates at the finish line. It was one of the best feelings that I will never forget!
Of course, the 2020 track season was wiped out due to the spread of COVID-19. How disappointing was it to not have a chance to defend your title?
After our first-place finish in the state meet last year, one of my goals was to be at the top of the podium four years in a row with the 4×100 team. It was really upsetting not to be able to have that opportunity. I'm definitely looking forward to competing the next two years with my team!
Your brother has committed to play baseball at Iowa. Are you planning to play a sport in college, and if so, which one?
I plan to continue playing sports in college. At this point, I'm not sure which one to choose. I have a great passion for both softball and track.
Who is the best athlete in your family?
That's a tough question. We are all very competitive! My brother would definitely say that he is the best athlete, but I'm pretty sure I'm faster than he is!
Plans for the rest of the summer?
There's only a few weeks left. So I plan to spend this short break with my family and friends enjoying the nice weather before school starts.