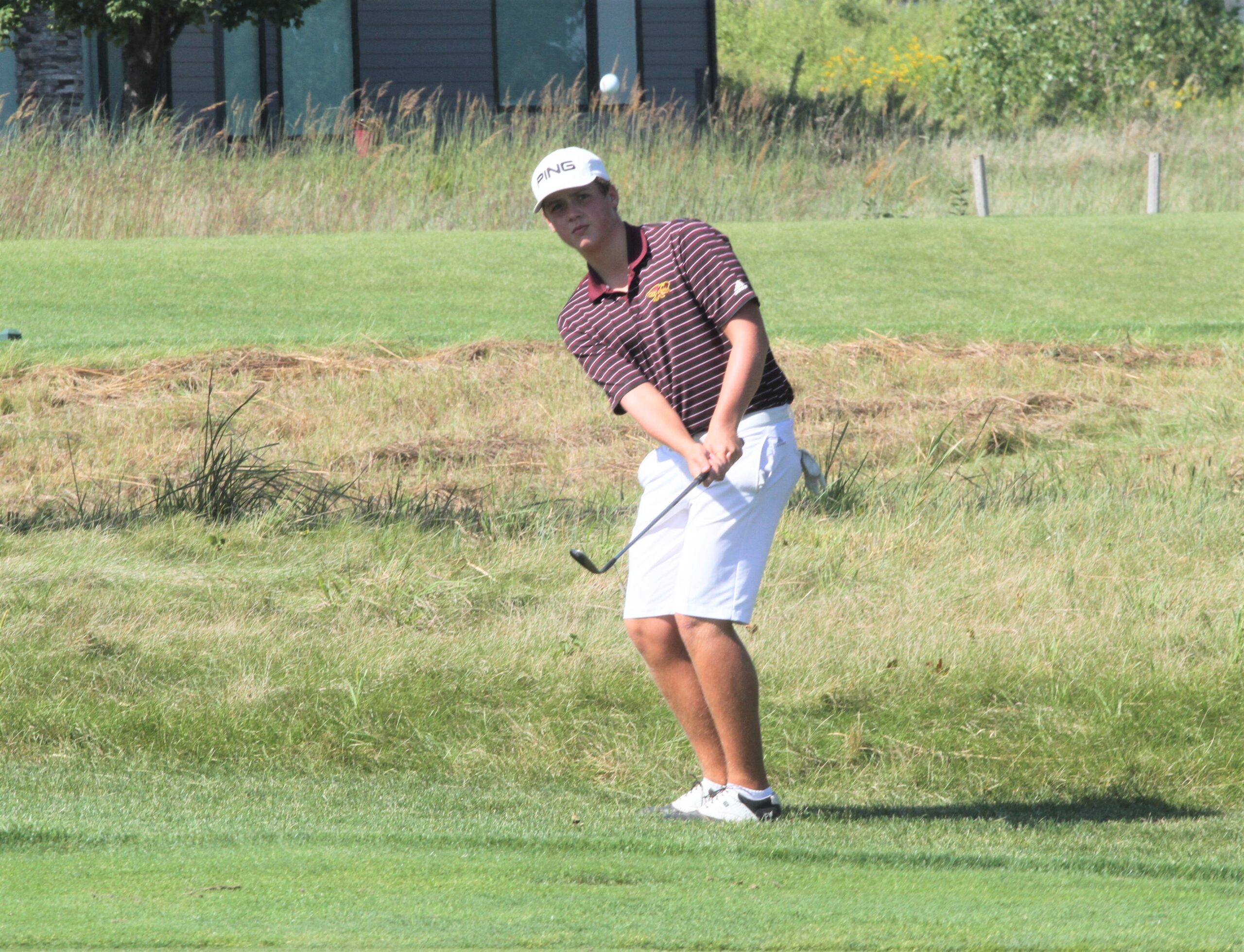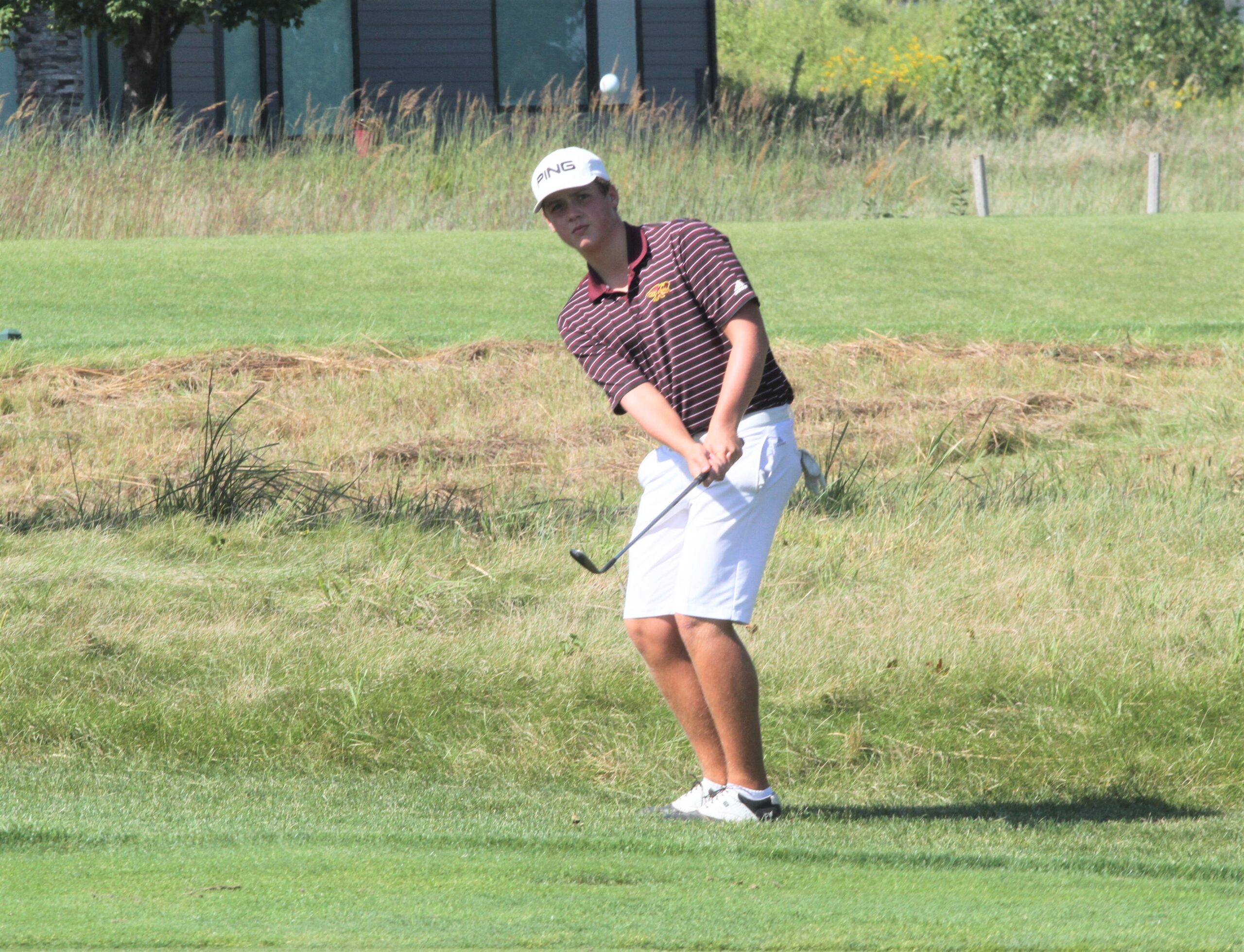 The Ankeny boys' golf team has some unfinished business.
The Hawks enjoyed a tremendous season in 2019 before struggling in their final two meets. After being ranked among the state's top five teams for most of the year, they placed fourth in the CIML Central Conference meet and then tied for fourth in a Class 4A district meet at Sioux City, where they missed qualifying for state by one stroke.
"We definitely have some high expectations," said Ankeny coach Mike Weddingfeld. "We came so close last year, and we did very well all year long. I think we went undefeated in dual meets and won several tournaments. I hope the guys all feel the same way that I do; I feel like we have something to prove after last year. We just have to hope that we can get through the season healthy and can make up for how our season ended last year."
Ankeny posted a 5-0 record to win the Central Conference dual-meet title last season. The Hawks also won the Indianola, Southeast Polk and Des Moines Roosevelt tournaments.
Ankeny boasts five returning varsity regulars from last year's squad–all of them seniors. Leading the way is Corbin Walker, who shot a 79 to earn medalist honors at the district meet, which allowed him to qualify for state as an individual.
Walker went on to tie for 30th place in Class 4A with a two-day total of 169.
"It's nice to see some familiar faces and know some names and know what to expect from them," Weddingfeld said.
There are 27 boys on the squad. The other returning varsity regulars are Hunter Johnson, Joey Newton, Ty Roghair and Dylan Taylor.
Johnson qualified for the state meet as an individual in 2018. He shot a 76 in the one-round meet to tie for 27th place.
Johnson defended his title at the Indianola Invitational as a junior. He carded a 74 to lead the Hawks to a second consecutive crown.
Taylor was the runner-up at the Indianola tournament with a 75. He was also a three-time medalist.
Taylor posted scores of 35 and 38 to lead Ankeny to dual-meet wins over Dowling Catholic and Ankeny Centennial. He also fired a 70 to earn medalist honors in the Ankeny Invitational at Otter Creek, helping the Hawks to a second-place finish.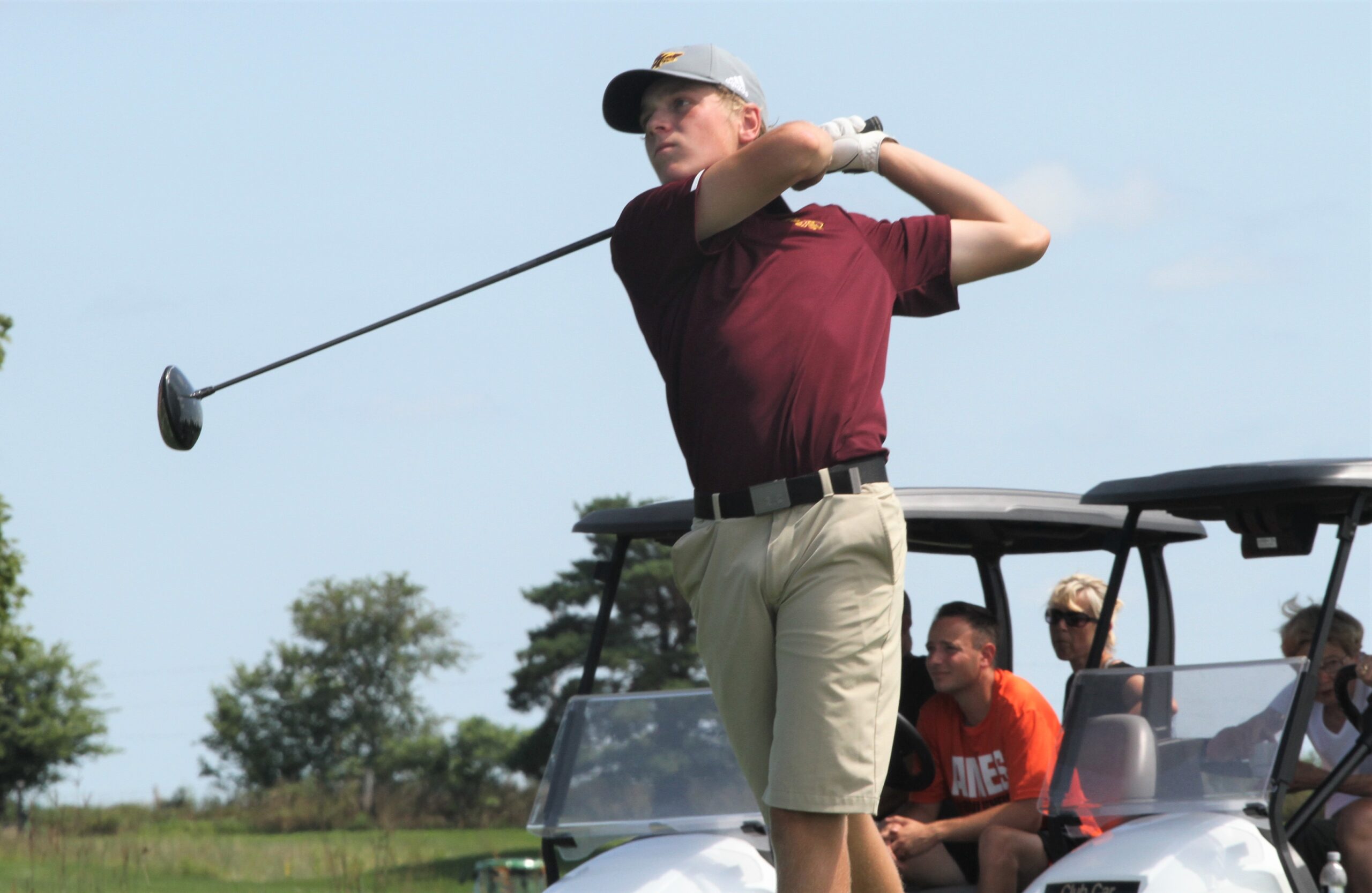 Walker was a four-time runner-up. He posted scores of 72 and 75 to lead Ankeny to the Southeast Polk and Roosevelt titles.
Newton carded a 38 to earn medalist honors in the Hawks' dual-meet win over Johnston. Roghair, meanwhile, shot a 40 to earn runner-up honors in the meet against Centennial.
Ankeny will open the season on Thursday with a dual meet against Ames at Veenker Golf Course, beginning at 9 a.m. The Little Cyclones tied for fifth at last year's state meet.
"We did get rained out Monday with the storm and everything, but we did get a round in on Tuesday," Weddingfeld said. "It was kind of the guys I expected who shot well, and then we had some pleasant surprises with some of the younger guys as well. It's only day one, but it looks promising so far."
Freshman Drew Hensen will likely be part of the varsity lineup on Thursday.
"He shot really well, and so did a couple of the sophomores," Weddingfeld said.
Johnson won't play in the 18-hole meet. He is currently in Michigan playing in another event.
Weddingfeld said the COVID-19 pandemic didn't prevent his golfers from playing a lot over the summer.
"I think they played just as much if not more than what they normally would have," he said. "Pretty much nothing changed with the Junior tournaments."
Waukee enters the season as the two-time defending state champion in Class 4A. Ankeny is seeking its first trip to the state meet since 2012.
The Hawks appear to have the talent to end that drought.
"Every year it seems Waukee is right there at the top," Weddingfeld said. "Dowling, Valley and Marshalltown are always strong, too. I think the key will be who stays healthy….who can stay away from the COVID. We're just going to take it day by day and meet by meet. There are just so many unknowns out there."