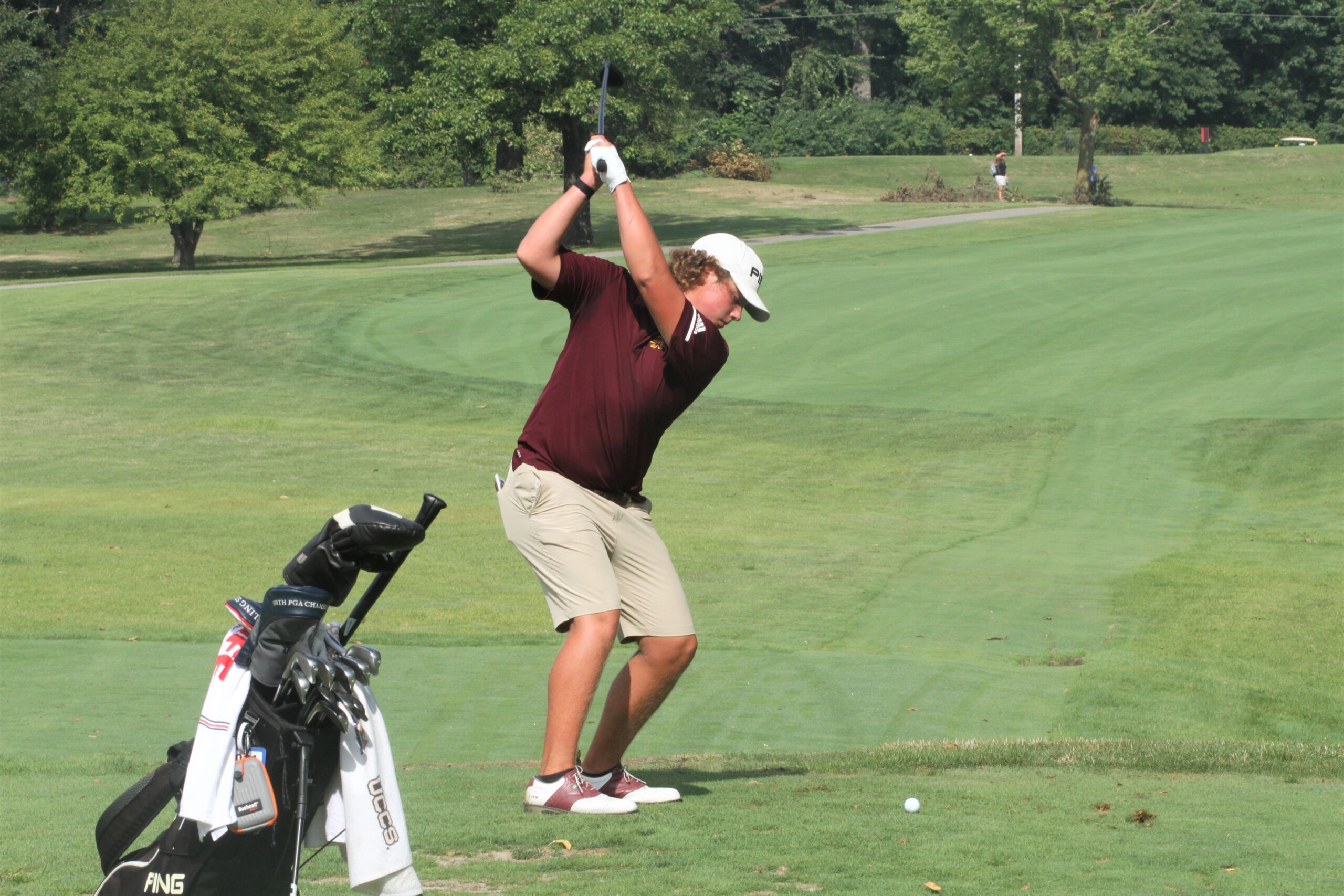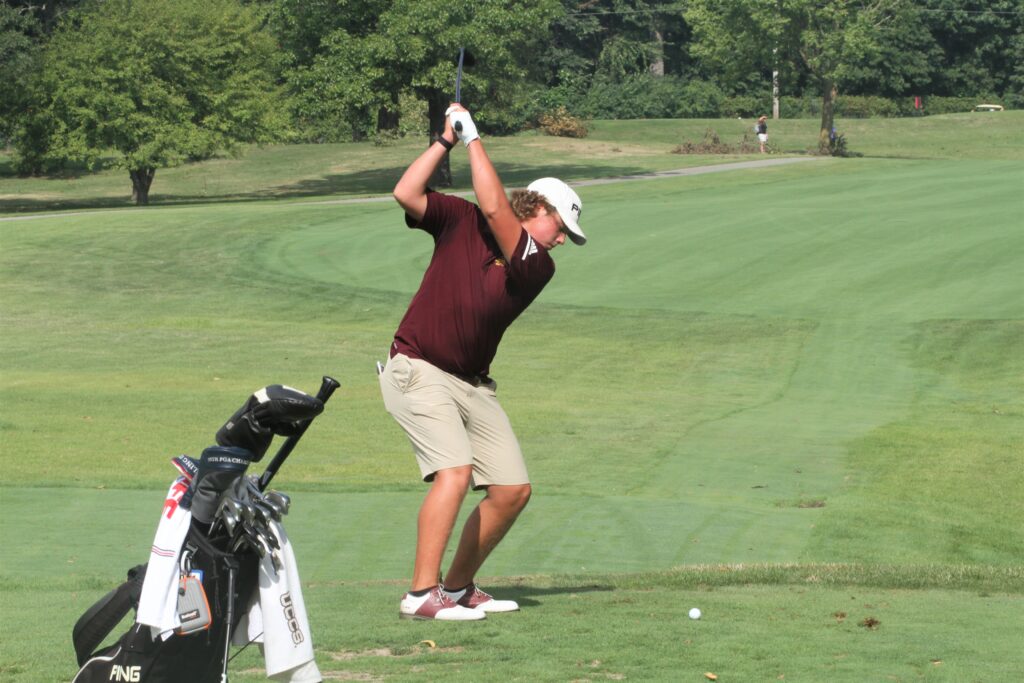 Even at less than full strength, the Ankeny boys' golf team had no trouble defeating Ames in its season opener on Thursday.
The Hawks posted a 315-338 victory in an 18-hole dual meet at Veenker Golf Course in Ames, one of the more difficult courses in the state.
"I was very happy with the win," said Ankeny coach Mike Weddingfeld. "It's always good to start the year on a positive note, especially with a man down from the lineup."
Ankeny played without senior Hunter Johnson, one of its five returning varsity regulars. He is currently in Michigan playing in another event.
Corbin Walker, another senior, helped to pick up the slack. He carded a 2-over-par 74 to earn medalist honors by five strokes over teammate Dylan Taylor, who shot a 79.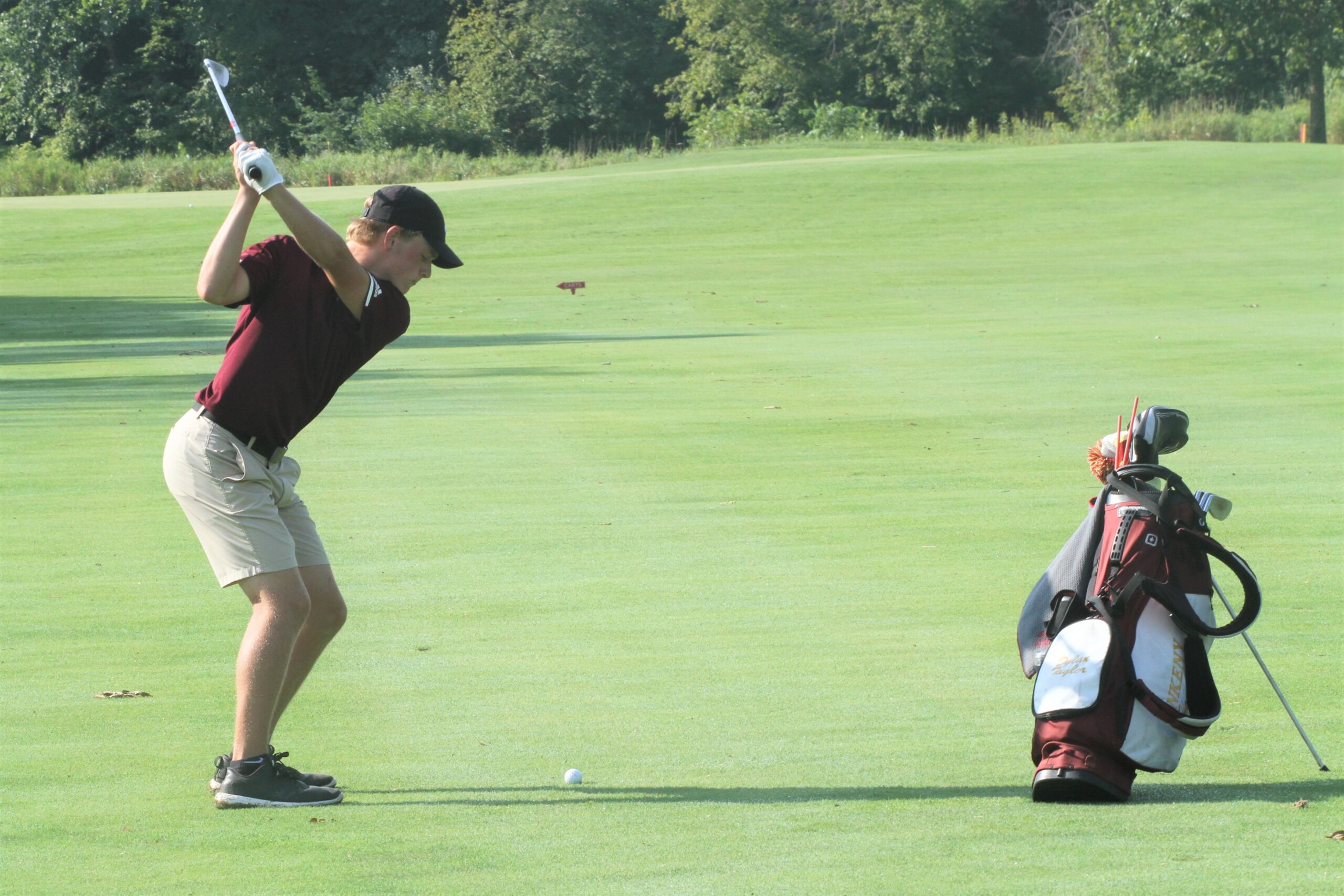 "I think the key to my round was definitely my ball striking," said Walker, who qualified for last year's state meet as an individual. "Veenker is a course where you really have to hit fairways, and I did that pretty well and hit some really solid iron shots."
Walker had a 37 on the front nine, then matched that total on the back nine. He made birdies on the No. 3, 7 and 13 holes.
"It was nice to see Corbin play steady all day and step up for us with one of his best rounds at Veenker," Weddingfeld said.
Ty Roghair shot an 80 for the Hawks. Drew Hensen and Joey Newton each had an 82, and Jake O'Brien added an 85.
"It was definitely a solid win, but I believe it will probably be one of our higher scores as a team," Walker said. "We didn't have Hunter and the rest of the guys didn't have the best days. I really think we can go lower as a team by quite a few strokes."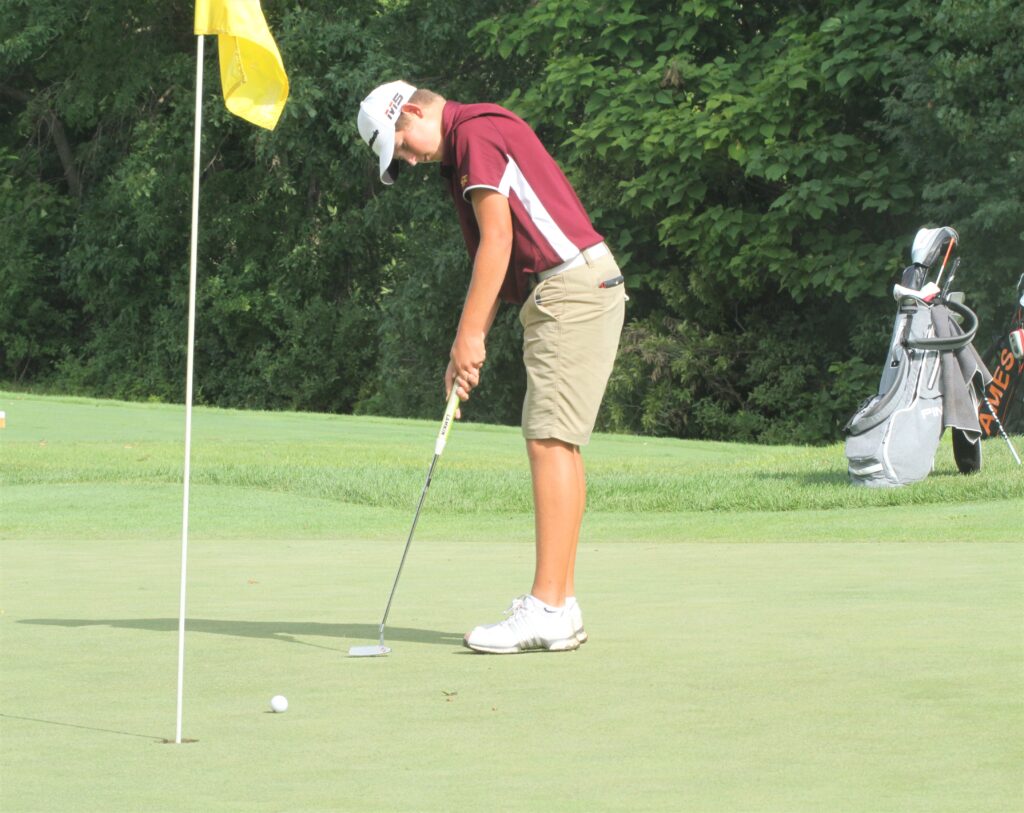 For the first time out, though, Weddingfeld was pleased with his team's scores.
"I was happy with how the entire team played even though Ty was not happy with his putting and Dylan struggled on two holes," he said. "Veenker can do that to you with tough greens and some really hard holes, so it's difficult to avoid a bad hole or two."
Hensen, a freshman, made an impressive debut for the Hawks.
"He was a welcome addition to the lineup. As a freshman playing in his first varsity meet, I know he was nervous but he handled it great and showed his maturity," Weddingfeld said. "And Joey also stepped up today with a solid round, so I was very happy with the day and the kids' performance."
Ankeny will travel to Mason City on Monday for a dual meet against the Mohawks at Highland Park Golf Course, which will also host the CIML Iowa Conference meet on Sept. 29.