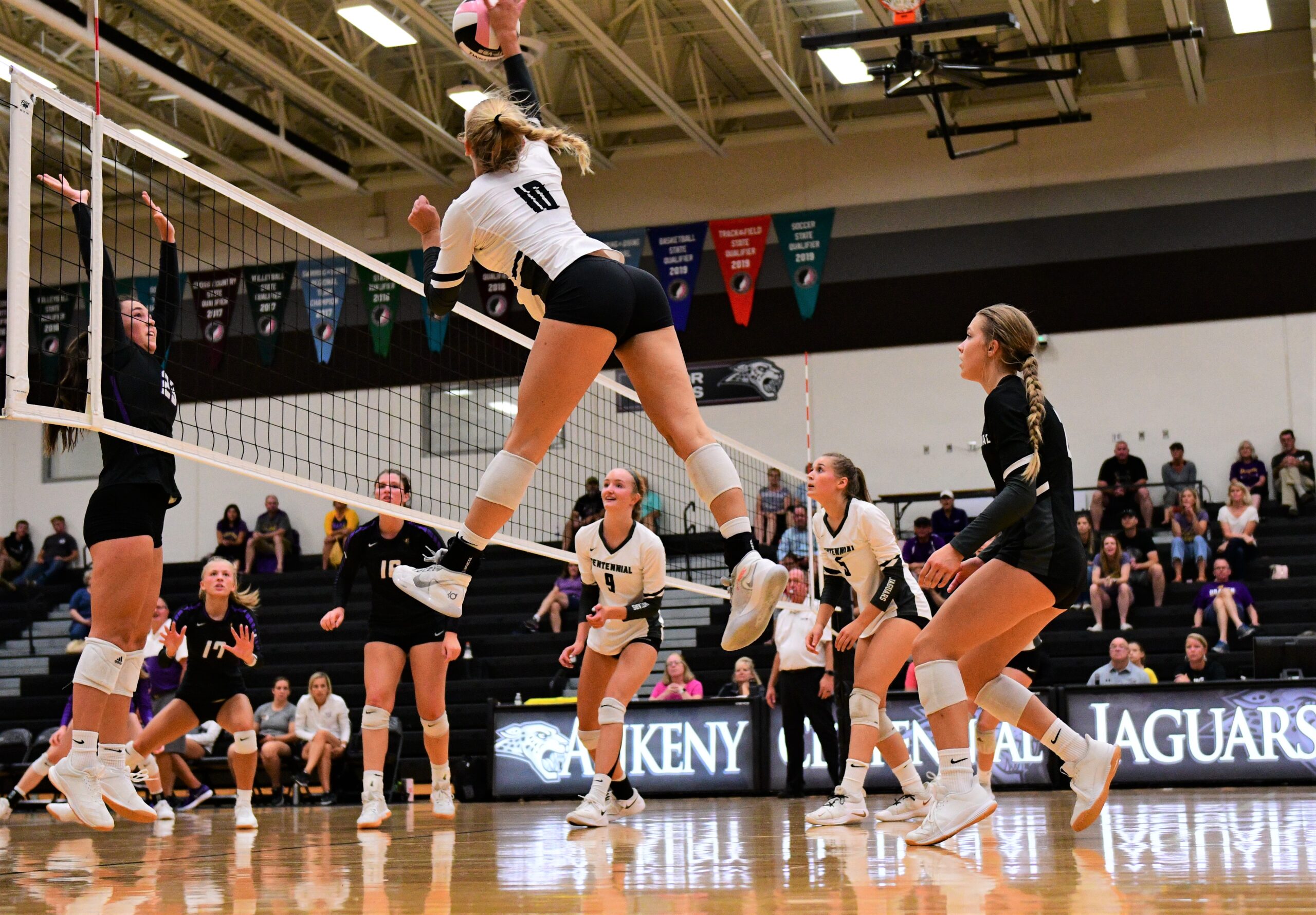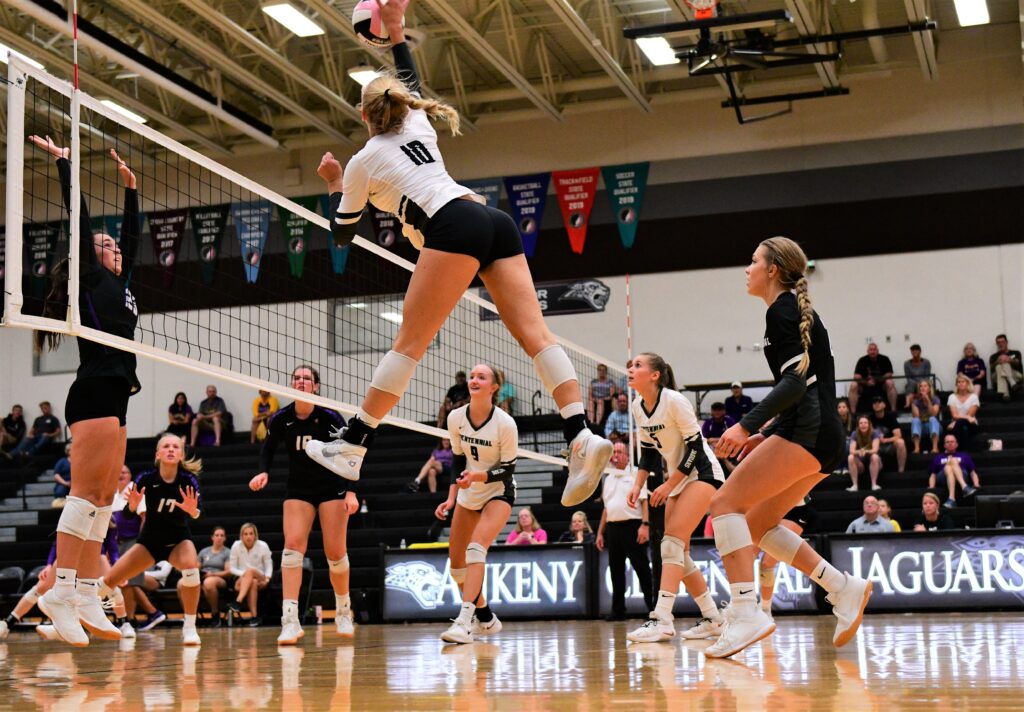 There's no way the Ankeny Centennial volleyball team can replace Devyn Robinson.
Head coach Jessica Rinehart isn't even going to try.
"You don't replace any senior…and Devyn was certainly phenomenal," Rinehart said. "But this team will have a lot more experience and balance overall than the year before. Last year was a wild ride with an entirely new team. We are starting much further along than we did last season. This is going to be a fun team and a balanced team."
Robinson is now playing for Wisconsin after leading the Jaguars to an 18-15 record last season. She led the team with 248 kills, despite missing the first half of the season, and was named an Under Armour first team all-American.
Robinson was a dominant force whenever she was on the court. But now that she's gone, Rinehart will need some other players to step up.
"We've seen leaders emerge throughout the summer," she said. "We were not allowed any contact until July so it was a good opportunity for people to step up and get some things going without our involvement."
Junior outside hitter Olivia Anderson and junior defensive specialist Ella Becker are the team's top returning players. They both received all-conference honorable mention a year ago.
Anderson placed second on the team with 190 kills. She also had 91 digs, 30 blocks and 12 aces.
Becker had a team-high 289 digs. She also tied for the team lead in aces with 21.
Defensive specialist Millie Hill and middle hitter Jackie Pippett are among the team's seniors. Pippett contributed 50 kills and 53 blocks last season, while Hill had 82 digs.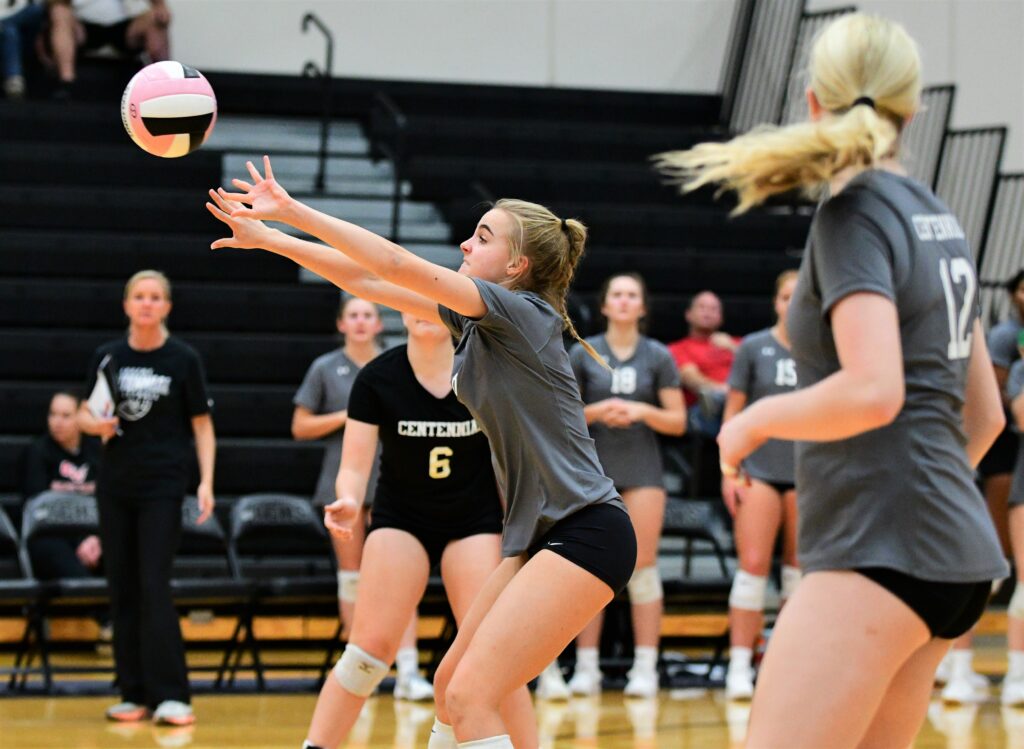 Other returnees for the Jaguars are junior setter Morgan DenBeste, junior middle hitter Peyton Mitchell and junior right-side hitter Marissa Meyer.
DenBeste will likely be the team's primary setter following the graduation of Karenna Larson and Maura Rost. She had 104 assists last year and was also one of the team's best servers, completing 76-of-78 attempts (97.4 percent).
Mitchell had 98 kills and placed second among the Jaguars with 64 blocks. She also recorded 19 aces.
Both Meyer and sophomore Delainey Winkel are among the players battling for spots in the rotation. Winkel joined the varsity at the end of last season.
"The practices have been awesome," said Rinehart, whose team is eighth in the Class 5A preseason rankings by the Iowa Girls' High School Athletic Union. "Our players are determined, focused and have high energy. Our returners were ready to go, and we've had some sophomores who love the game step in and complete (our roster). We're not the tallest team, but we're having a lot of fun, showing a lot of fire and we've really had a great preseason."
Centennial will open its season on Aug. 25 with a triangular meet at Dowling Catholic, where Gilbert will also participate in the round-robin event. The Jaguars will host a triangular meet against Indianola and Nevada on Aug. 29.
"The goals for the season are to keep playing and have fun," Rinehart said. "So much has been taken away this year (due to COVID-19), I just want us to find a way to stay healthy and playing, enjoy being on the court and enjoy each other."
Centennial qualified for the state tournament in each of its first six seasons as a varsity program before losing at Council Bluffs Lincoln in a Class 5A regional final last year. The Jaguars have won four state titles under Rinehart.
"Of course, a trip back to the state tournament is always a goal," she said. "But we'll be taking this season one day at a time and appreciate any second that we get."