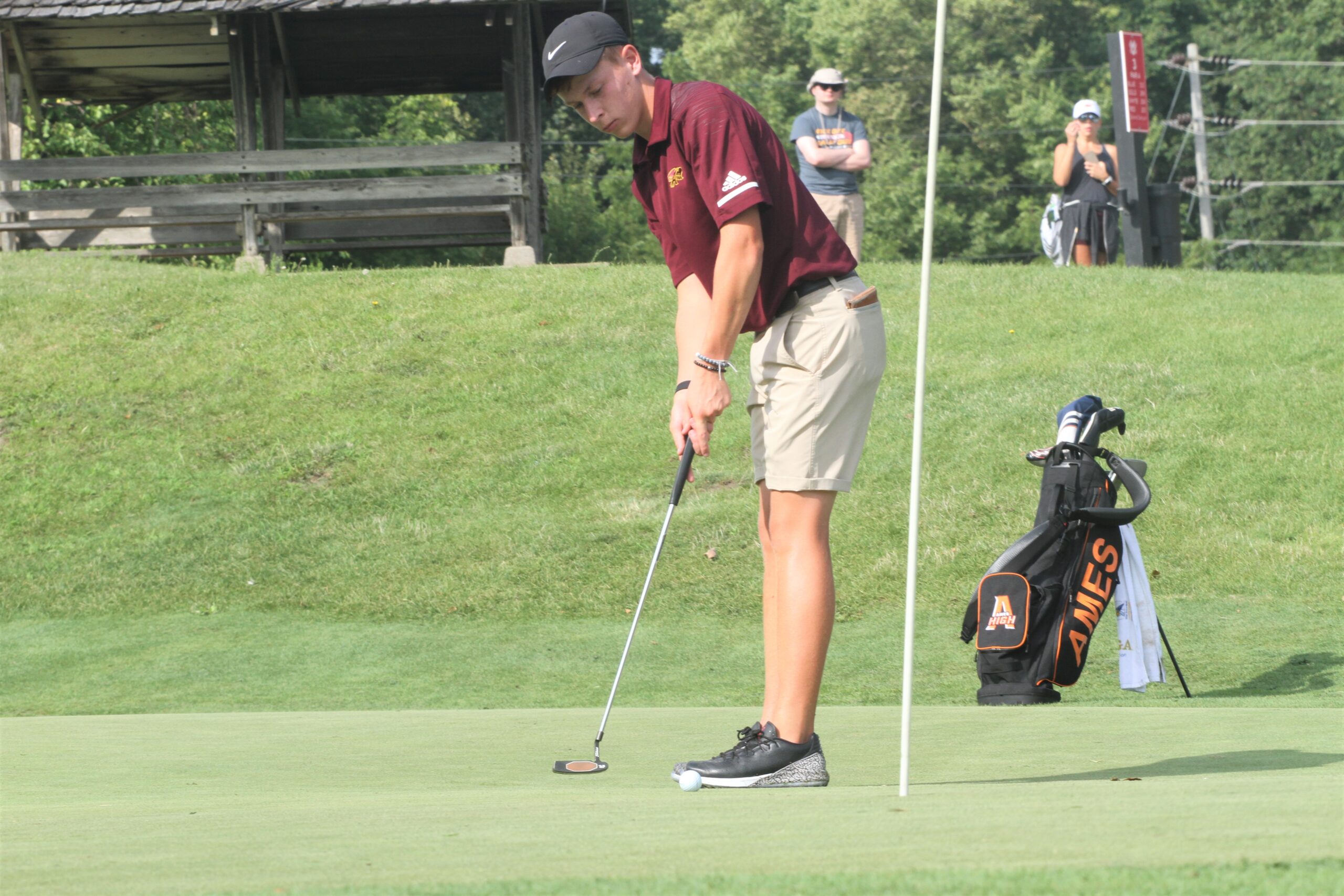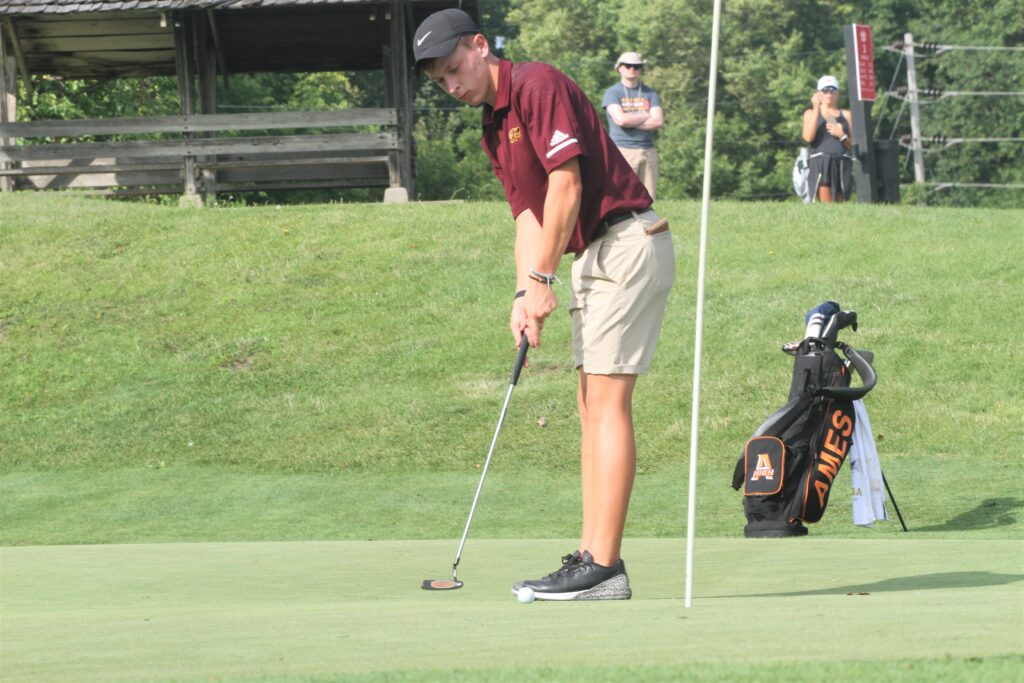 A practice round for the ages helped Ankeny golfer Dylan Taylor prepare for Monday's dual meet at Mason City.
His teammates benefited as well.
Taylor tied a course record on Friday by shooting an 11-under-par 61 at Highland Park Golf Course, where Monday's meet was held.
"I definitely had all the confidence in the world to go out there and try to replicate what I did on Friday," said Taylor. "The wind was a major factor today and definitely made the course more difficult."
Taylor, a senior, shot a 2-under 70 on Monday to earn medalist honors. He led the Ankeny boys' golf team to a 296-378 victory over the host Mohawks.
The Hawks improved to 2-0 in the CIML Iowa Conference.
"The kids shot really well overall, but still lots of room for improvement," said Ankeny coach Mike Weddingfeld. "Dylan really stepped up and shot a great round. I think he was hoping for better after shooting a 61 on Friday so he was nine shots worse today, but it was still one heck of a round."
Ankeny's Corbin Walker earned runner-up honors with a 73. Hunter Johnson had a 74, and Ty Roghair shot a 35 on the front nine en route to a 79.
"Corbin played another solid round along with a good round from Hunter," Weddingfeld said. "Ty shot really well on the front nine and struggled a little on the back, but still scored for us."
Drew Hensen carded an 80 for the Hawks. Joey Newton added an 82.
Weddingfeld said his players may have been too aggressive on the birdie-friendly course.
"I think the guys went out today to shoot a number as they all played practice rounds over the weekend there," he said. "It is a very short course that you can make a lot of birdies on, and I think the guys got a little too aggressive on some holes trying to make lots of birdies instead of just playing the course. It was very firm from lack of rain and the wind was blowing some so made it more challenging than maybe this weekend when they played. Keeping a good attitude and not expecting too much is something we are still working on.
"But it was good to get another win and also good to play the course as that is where the conference meet is later in the season," he added.
Ankeny will travel across town on Friday to face Ankeny Centennial in another conference dual meet at Briarwood Golf Course. The 18-hole meet will begin at 8 a.m.
The Jaguars will open their season on Thursday at Fort Dodge before hosting the Hawks.