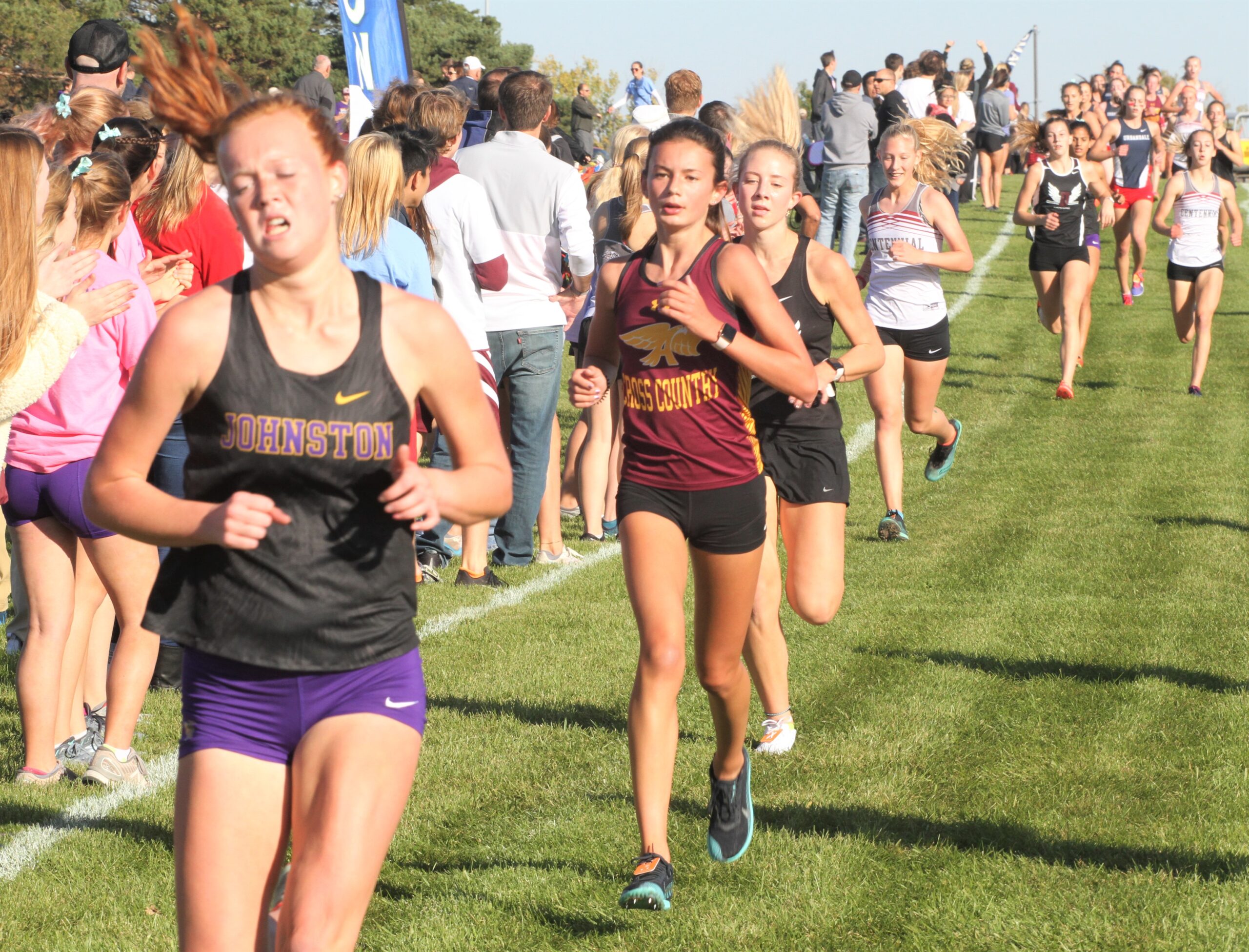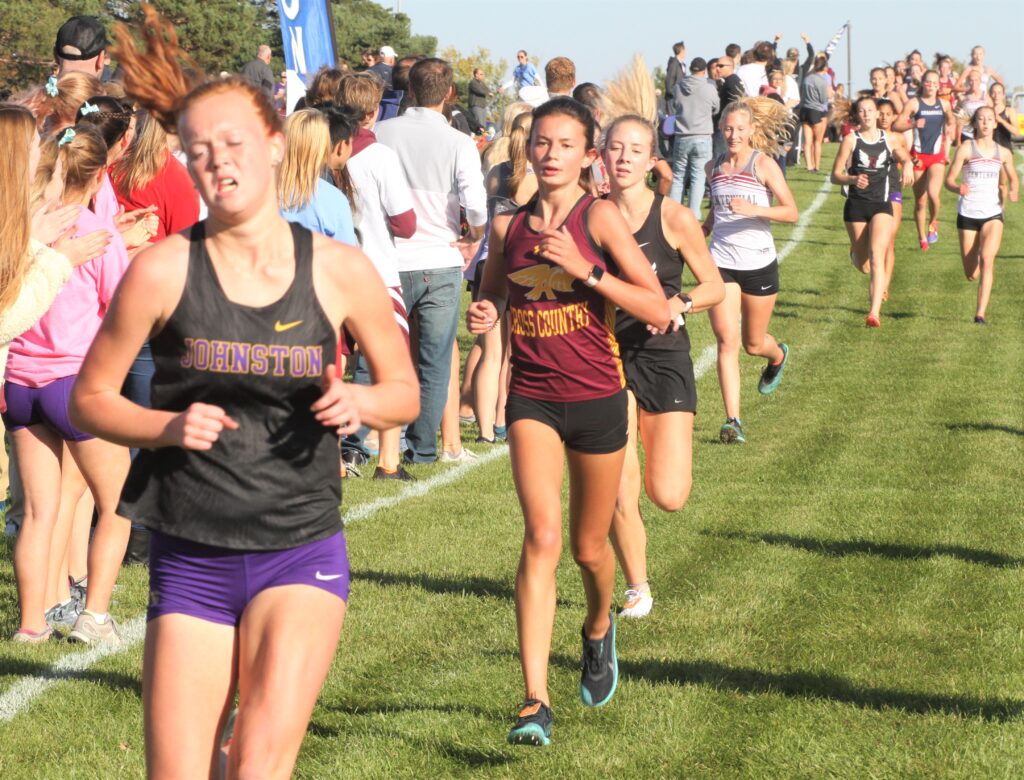 The COVID-19 restrictions have created some challenges for the Ankeny girls' cross country team.
Coach Eric Klingensmith said the camaraderie between the girls is a unique aspect of the sport–but something that has had to change during the global pandemic.
"The practices are coming along smoothly, but the restrictions with our interactions are a bit tough to manage for the ladies some days," said Klingensmith. "We are social creatures in this sport and want to socialize after practice, but the masks and social distancing make it very awkward at times. Even our team-bonding experiences are different this season. With all of that said, we are able to focus more attention to our training with these changes, though."
Ankeny placed sixth or higher at five of its eight meets last year. The Hawkettes ended their season with a sixth-place finish in a Class 4A regional meet at Marshalltown.
There are 46 girls on the squad, including sophomore Jenna Pitz. She emerged as the team's top runner a year ago and nearly qualified for the state meet as an individual.
Pitz placed eighth at the CIML Central Conference meet with a time of 19 minutes 51 seconds, earning all-conference honors while leading her team to a fifth-place finish. She then took 20th at the regional meet in 20:16.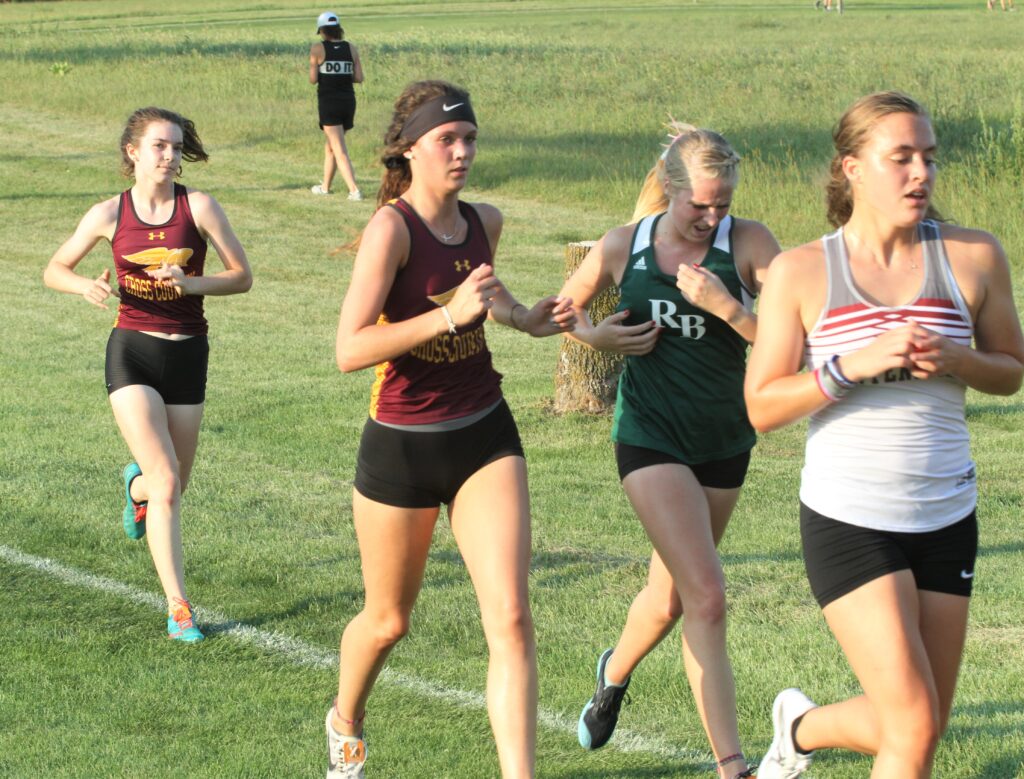 Ankeny's other returning varsity regulars are seniors Megan Bosch and Marika Kisgen, junior Talia Dosh and sophomore Paige Beason. Bosch has been a fixture in the varsity lineup since her sophomore season.
"Megan continues to lead our team through her encouraging words and consistent smiles in practices," Klingensmith said.
Kisgen and Dosh also boast a lot of varsity experience. Dosh earned a varsity spot as a freshman in 2018, while Kisgen joined the lineup late in that season and then became one of the team's top runners in 2019.
Kisgen led the Hawkettes to a ninth-place finish at last year's Southeast Polk Invitational, where she placed 37th in 21:26. She later finished 25th at the regional meet in 20:41.
Seniors Lauren McMahon and Grace Porath are also expected to be part of Ankeny's varsity lineup.
"Lauren has been one of the biggest and best surprises for us this season," Klingensmith said. "She has a fantastic work ethic and speed. In fact, her and Talia and Grace all surprised us–and themselves–with how well their training has come along from this summer and the start of the season. All of our runners are working hard each and every practice to grow and become better in their performances from last season. We are excited to see how they all perform this season."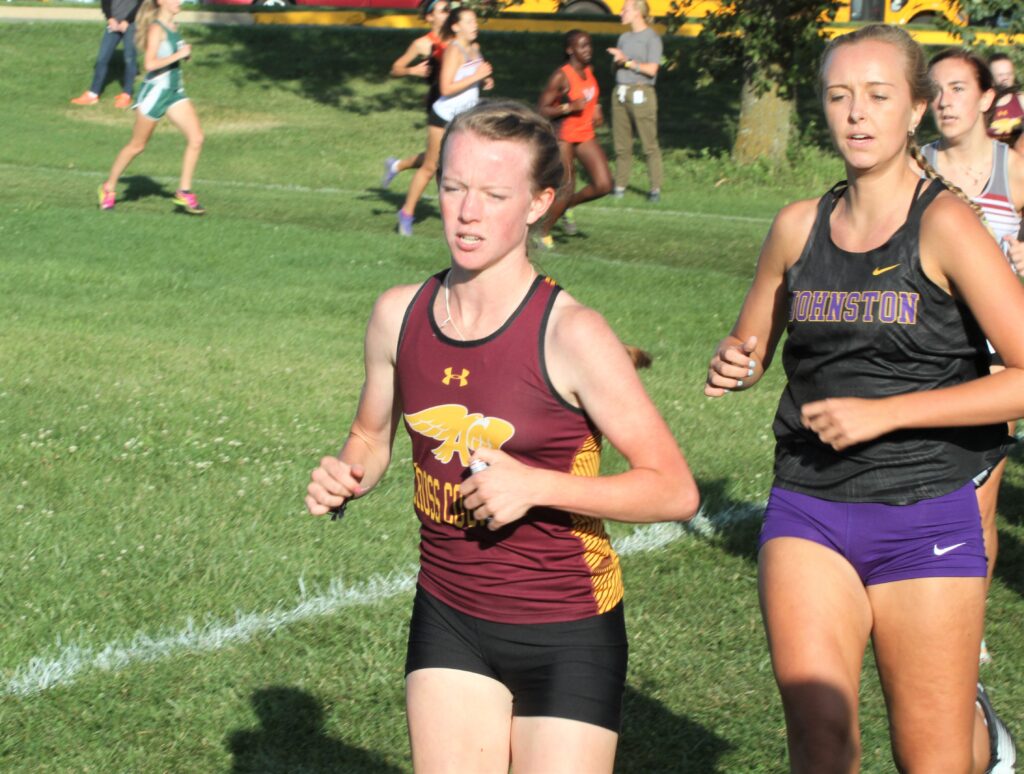 McMahon has also taken over a leadership role along with Bosch.
"She has led by example in her training and through the encouragement she gives to her teammates," Klingensmith said. "Both (McMahon and Bosch) are strong role models for our team this season, and we will see some greatness come from their leadership."
Ankeny will open its season on Tuesday by competing in the Ankeny Centennial Invitational at DMACC. The Hawkettes placed fourth at last year's meet behind Johnston, Centennial and Dowling Catholic.
The second-ranked Dragons have won three of the last four Class 4A titles and return their top three runners. Ankeny has not qualified for the state meet since 2016.
"We want to continue our progression from summer training, decreasing our times and increasing our stamina and speed," Klingensmith said. "Ultimately, we want a shot as a team at the state meet. Qualifying for state is our main goal, and we will continue to grow toward that this season."