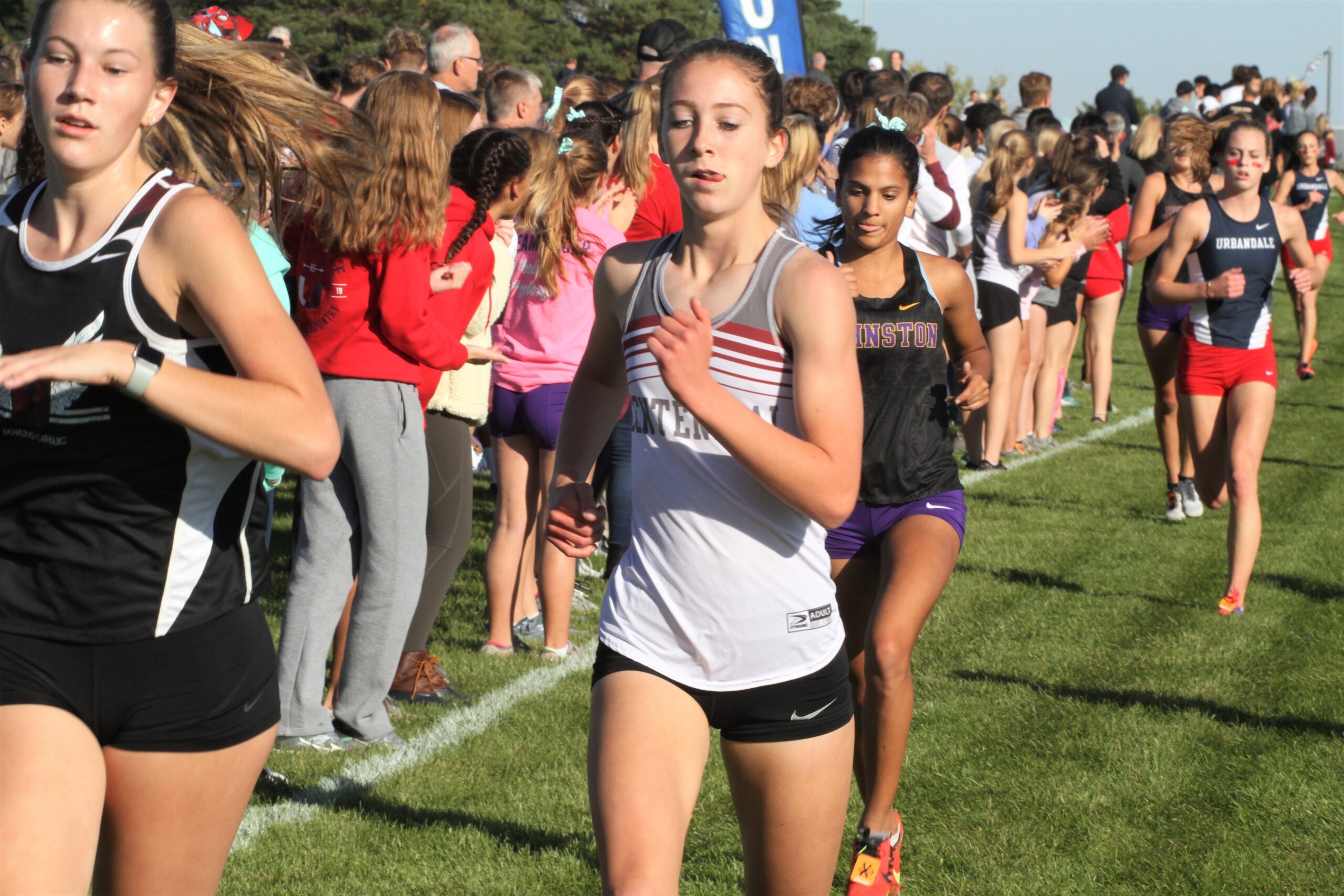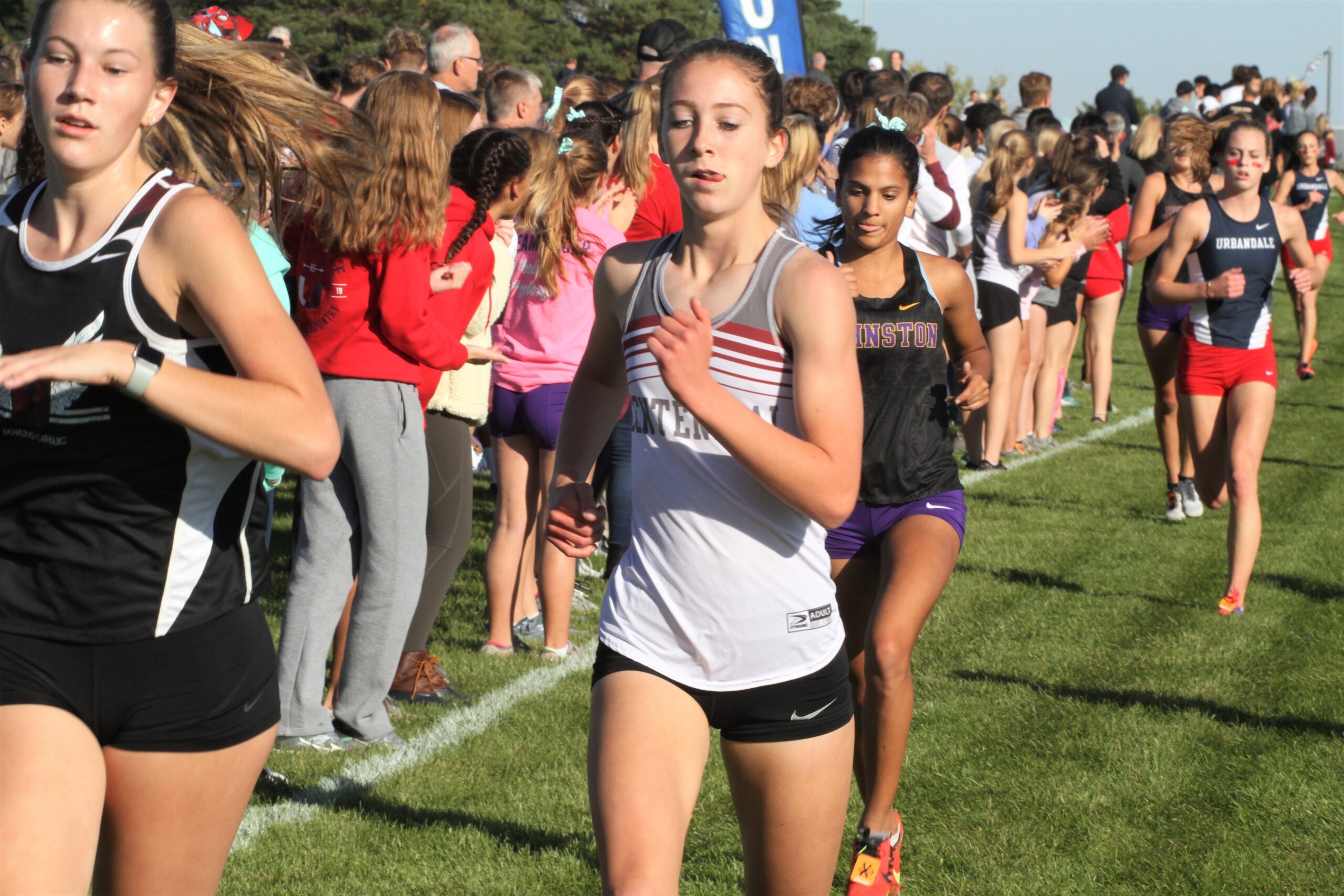 The members of the Ankeny Centennial girls' cross country team are already running some fast times.
During a recent practice, Rondi Quass and Kathryn Vortherms both broke the Jaguars' record in the mile time trial. Quass (5 minutes 18 seconds) and Vortherms (5:20) eclipsed the previous mark of 5:25 that was set by former Centennial standout Kate Smith on a different route.
"We've had some surprises," said Centennial coach Eric Cogdill. "We saw that record get broken, and we are thrilled with some times we've seen from a pair of freshmen–Lauren Reimer and Anja Peck."
There are more than 60 girls on the team. Several varsity regulars are back from last year's squad that won titles at the Valley and Indianola meets.
Centennial placed third or higher at each of the first seven meets last season, including a runner-up finish in the CIML Central Conference. However, the Jaguars then finished fourth in a Class 4A regional meet at Council Bluffs–where they lost a tiebreaker for third place–and failed to qualify for state for the first time in program history.
Cogdill expects his team to bounce back in 2020.
"Our goal is to be a top 10 team at state," he said. "The keys will be to stay free of injury and avoid COVID-19 lockdowns so that we have our best seven (runners) available for the state-qualifying and state meets."
Vortherms and Katie Jensen are among the team's returnees. Both seniors qualified for last year's state meet as individuals.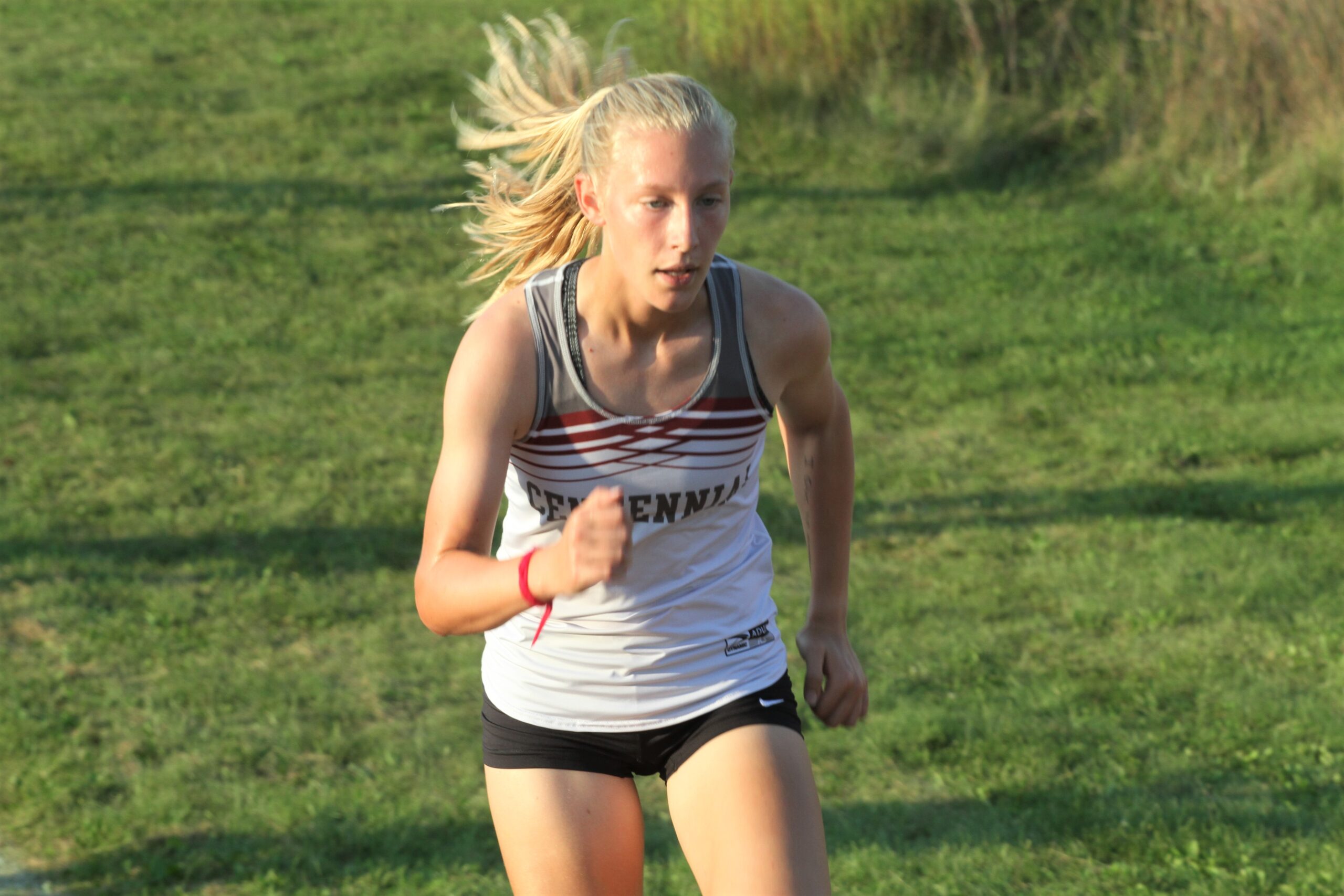 Vortherms raced to a 32nd-place finish in a time of 19 minutes 29 seconds. Ranked 22nd in the Class 4A preseason individual rankings, she will try to become a four-time state qualifier this season.
Vortherms posted four top-10 finishes as a junior. She took fifth at the conference meet and sixth at the regional meet.
Jensen is seeking her third trip to the state meet. She placed 74th in Class 4A a year ago in 20:14.
Quass, a sophomore, is also back for the Jaguars along with seniors Jennifer Jordan, Grace Meador and Alayna Wallace, and junior Kendall Jorgensen.
Quass placed sixth at last year's Iowa City West Invitational in 20:47. She led Centennial to a third-place finish.
Jordan took fifth at the Valley Invitational in 21:40, helping the Jaguars to the team title. Jorgensen finished seventh at the Atlantic Invitational in 21:28, leading a team of junior varsity runners to a second-place finish.
Meador is also an experienced runner. She ran in the 2017 state meet as a freshman, placing 96th in 20:24.
Meador is among the girls who are emerging as team leaders during the preseason.
"We have a leader who has stepped up in each of our training pods. They are amazing," Cogdill said. "Grace Meador, Macie Langstraat, Paige Froelich, Sophie Peck, Natalie Portal, Amukta Gantalamohini, Olivia Schaeffer and Liz Ernst are all doing a great job. I believe six of those eight have spent at least one term on our team's leadership committee."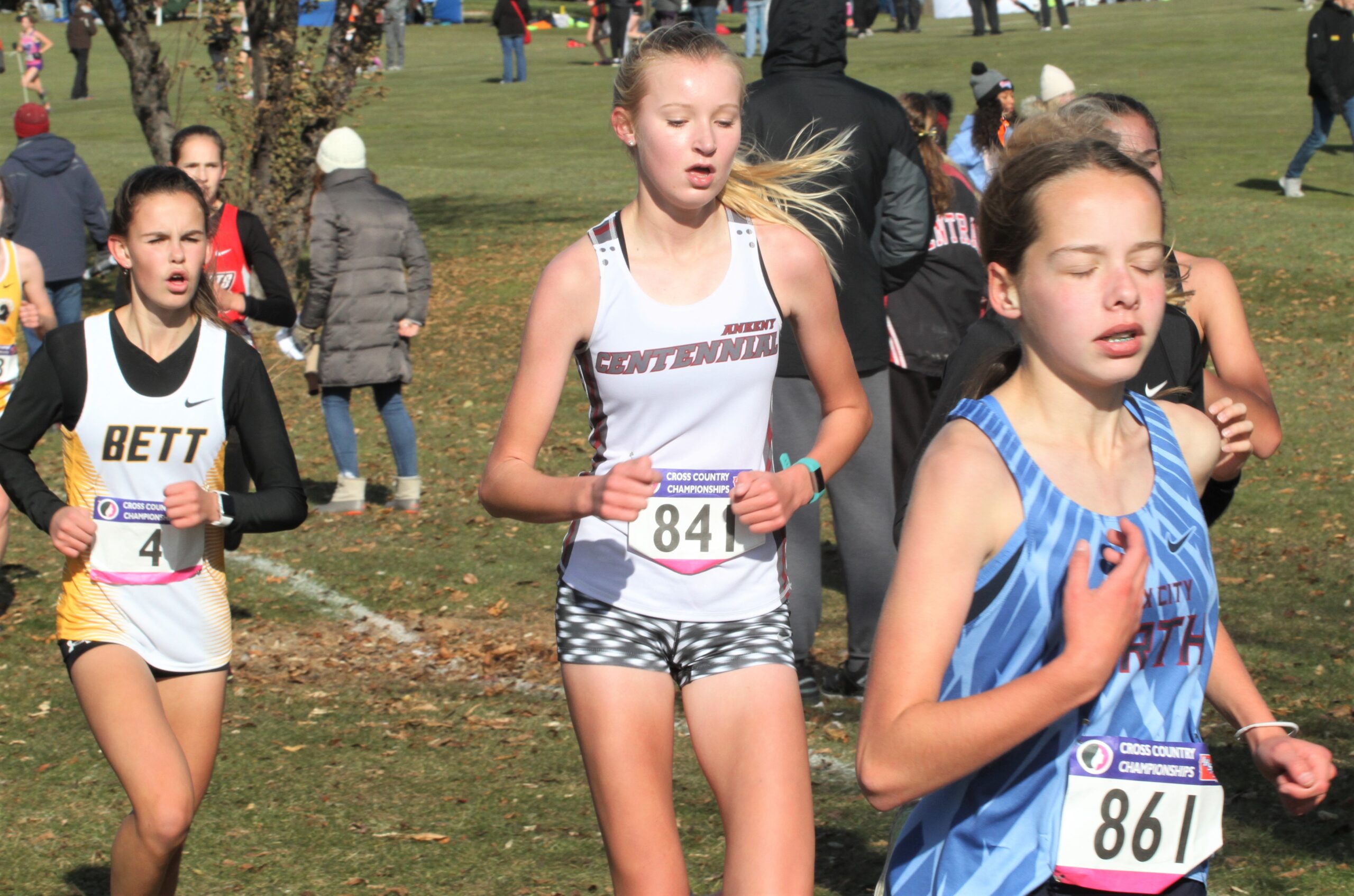 Sophomores Cam Hershberger and Maddy LaVoi are among the others battling for varsity positions.
"Maddy was banged up a bit last fall, but she ran on the 4×800 relay at UNI that broke the school indoor record (last spring)," Cogdill said. "We hope that she will help us at the varsity level."
The Jaguars are preparing for next week's season opener. They will host the Centennial Invitational on Tuesday at DMACC.
"The practices are going very well," Cogdill said. "The communication has been top-notch. COVID-19 mitigation has changed our cohesion, but they've been troopers and seemingly get the big picture​. We are in our best health to start a season, too, with additional strategies to keep it that way."
Cogdill said his team is trying to create unity in a season where social distancing is required.
"The keys will be to brainstorm new ways to connect and spread joy," he said.
The ultimate goal, though, will be to find some success on the final Saturday of October, when the state meet will be held in Fort Dodge.
"I fully expect us to have an individual state medal winner in the top 15 this year," Cogdill said.