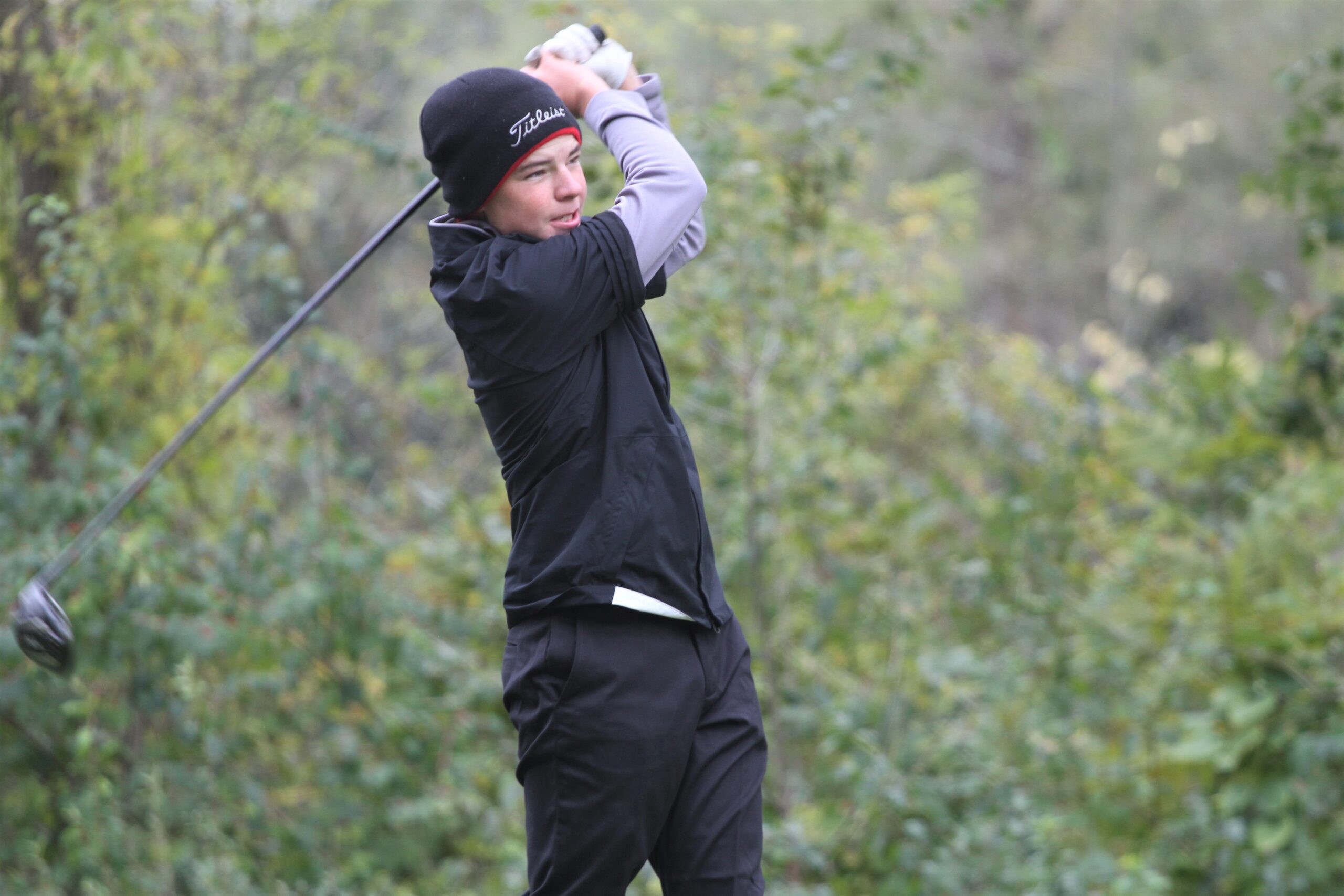 Ankeny Centennial boys' golf coach Rick Fee is excited about his team's potential.
"I absolutely love what I've seen from the kids so far," Fee said. "Five of our top 12 are sophomores. I'm very pleased with what they've shown, and I'm excited about this season and for the years to follow."
Centennial posted a 2-3 dual-meet record a year ago, but came on strong at the end of the season. The Jaguars placed third at the CIML Central Conference meet, where they finished three strokes ahead of Ankeny–the league's dual-meet champion.
Centennial then edged the Hawks by one shot for third place in a Class 4A district meet at Sioux City, allowing the Jaguars to qualify for state. They went on to place ninth in Class 4A with a two-day total of 668 at the Tournament Club of Iowa.
"I knew going into the season that Jack Winkel and Johnny Saddoris were going to be our top returning players," Fee said. "They competed in every varsity event last year, and they played at state."
Saddoris tied for 30th place in Class 4A with a 169 total. Winkel shot an 81 in the second round and finished with a 171 total.
Winkel, a junior, was a two-time medalist and a two-time runner-up last season. He carded a 74 to win the Central Conference meet.
Winkel also led the Jaguars to the team title at the Centennial Invitational. He shot a 72 to capture medalist honors.
Saddoris, a senior, was the runner-up with a 38 in a dual-meet win over Johnston. He later placed ninth at the conference meet with a 79.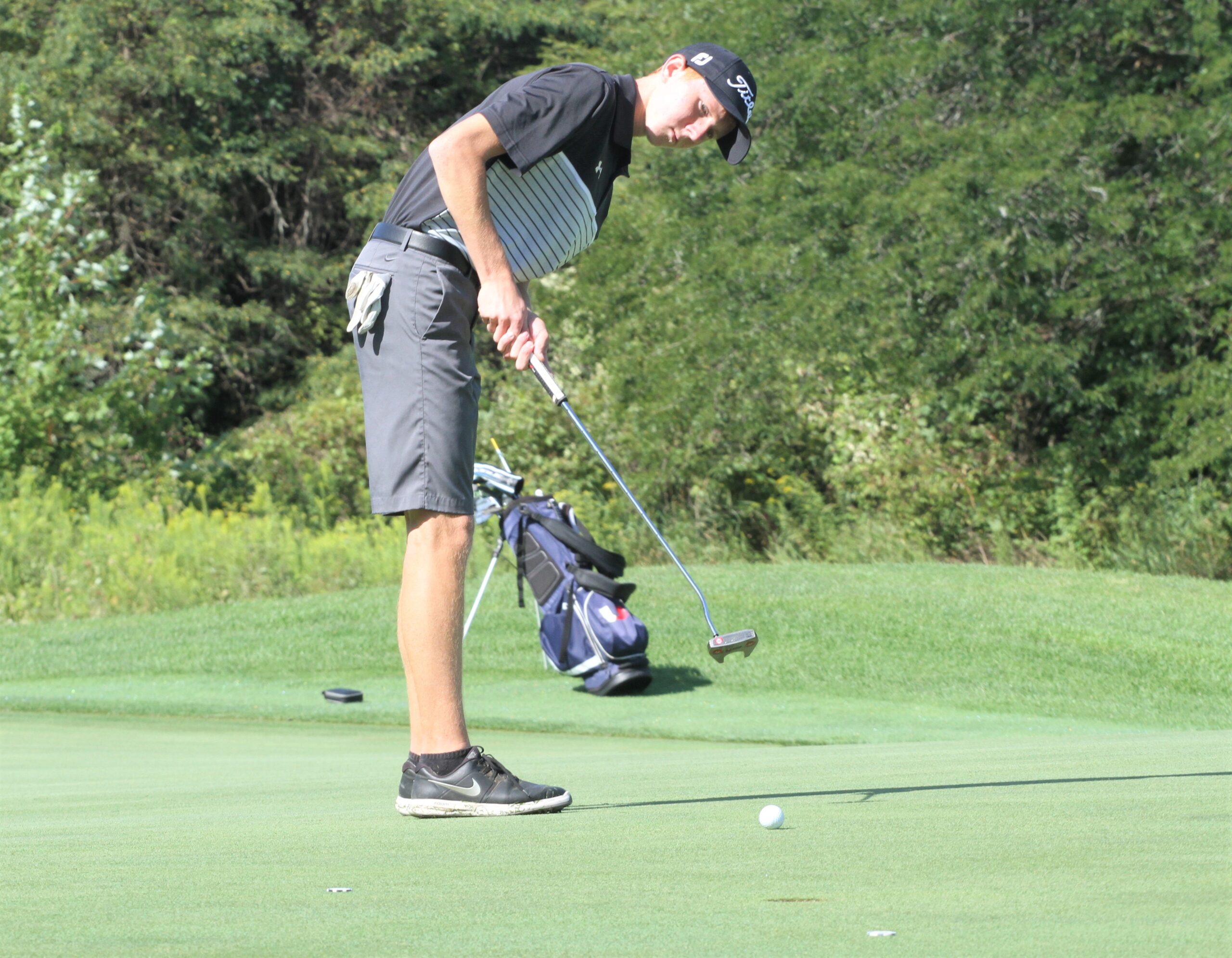 "We have a lot of talent," Fee said. "We're just going to be depending heavily on underclassmen who haven't had the experience or now upperclassmen who have never had experience in a varsity event."
Centennial will open its season on Thursday with a dual meet against Fort Dodge at the Fort Dodge Country Club. The 18-hole event begins at 9 a.m.
Winkel and Saddoris are expected to be joined in the varsity lineup by Caden Kelling, Ethan King, Ben Meier and Danny Paulson.
"Meier and Paulson are two of the best sophomores coming up," Fee said. "I'm anxious to see how they'll do."
The Jaguars will then host an 18-hole dual meet against Ankeny on Friday at Briarwood Golf Course. The Hawks won last year's meeting, 167-173, on the same course.
Ankeny is already off to a 2-0 start in the CIML Iowa Conference with wins over Ames and Mason City.
"They're going to be very good," Fee said of the Hawks. "They shot a great score last week even when Hunter Johnson was gone."
Fee said the two teams will see a lot of each other this season, just like they did a year ago.
"I feel like we'll be battling day in and day out no matter which event we enter because they're going to be there," he said. "It's going to be interesting to see how they do now that they're an older team and we're the younger team, so we're kind of in the shoes that they were in last year."