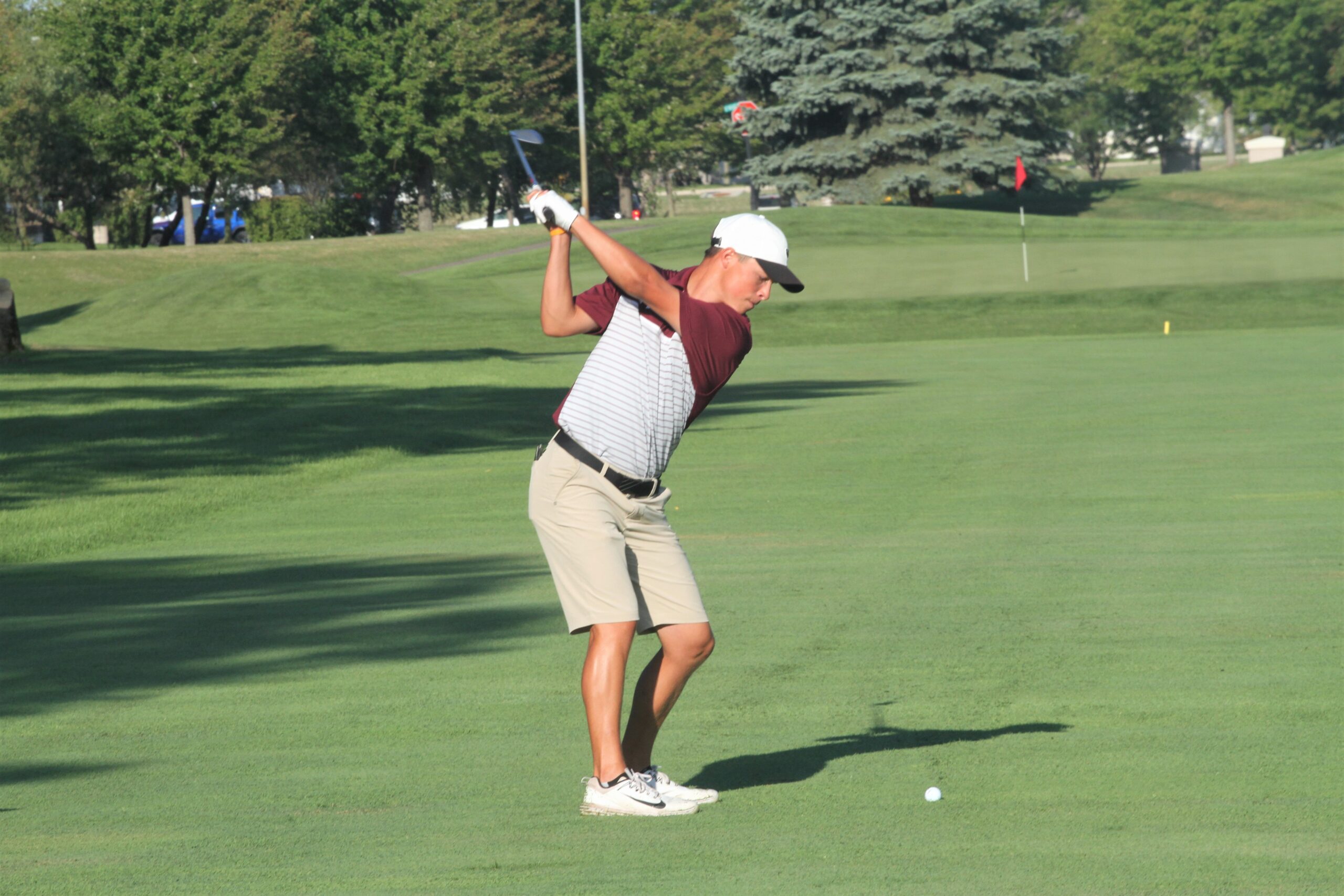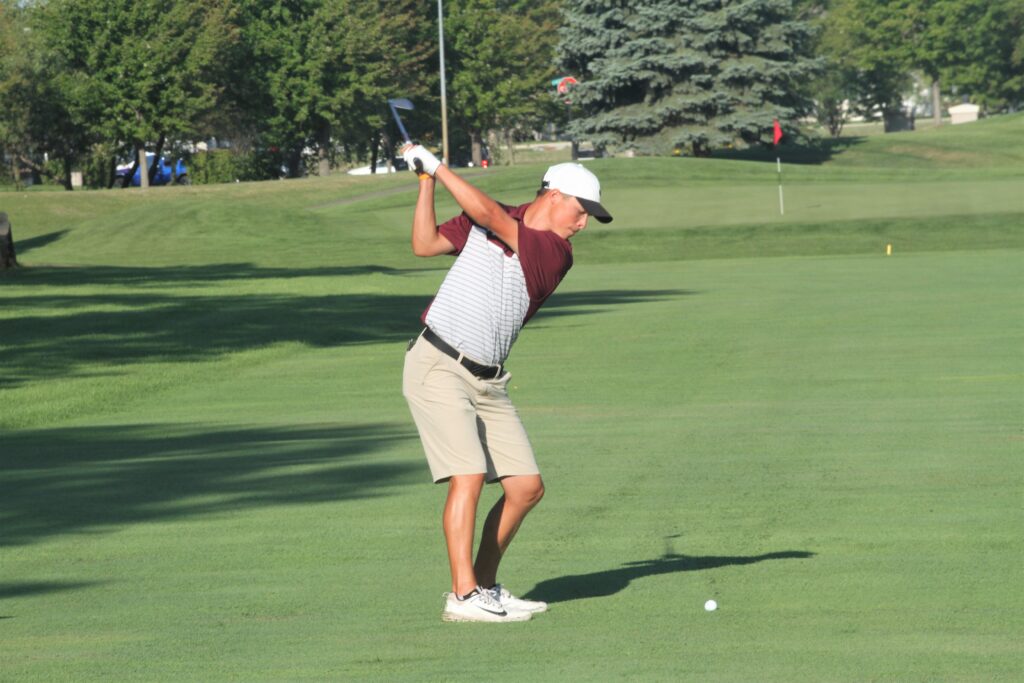 The Ankeny boys' golf team proved again on Friday that it has a chance to become one of the state's best squads.
The future looks bright, too, for crosstown rival Ankeny Centennial.
Both teams came away from an 18-hole dual meet at Briarwood Golf Course feeling pretty good about their prospects for the rest of the season.
"I'm really excited for the potential of our team," said Ankeny senior Hunter Johnson, who carded a 1-under-par 71 to earn medalist honors while leading the Hawks to a 301-308 victory. "And Centennial has some good young players. I know a few of them, and I expected them to play well on their home course. I was happy to see them play well."
The win improved Ankeny's record to 3-0 in the CIML Iowa Conference. The Jaguars dropped to 1-1 after opening their season on Thursday with a victory at Fort Dodge.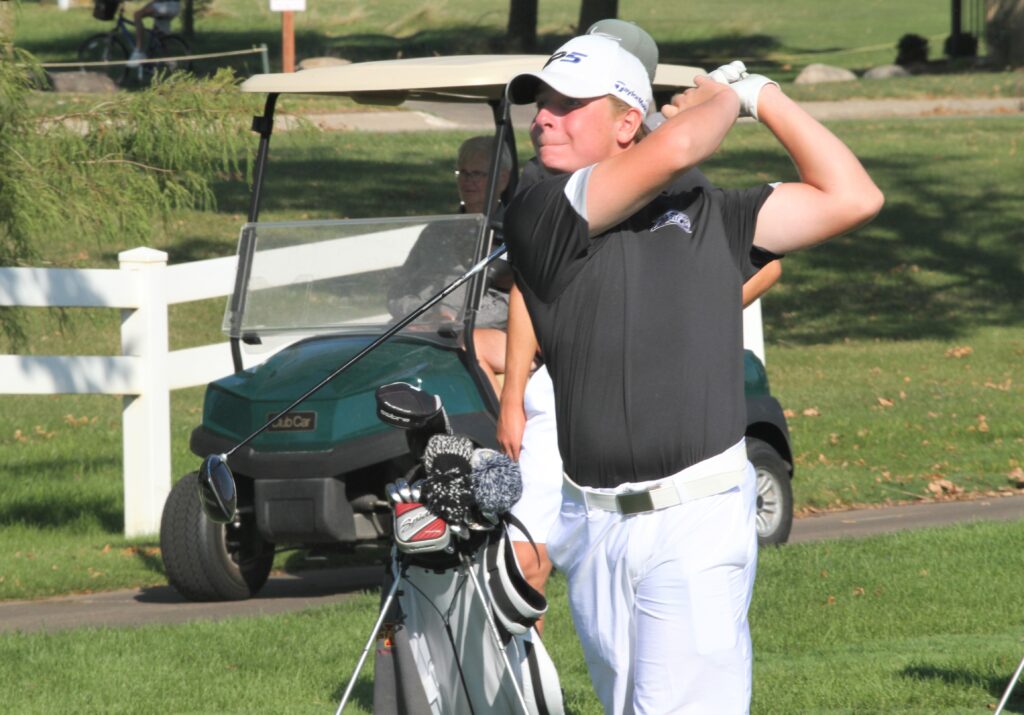 "We hadn't really seen any scores for Centennial besides their meet (on Thursday)," said Ankeny coach Mike Weddingfeld. "Their scores were a little higher than today, so I was getting a little nervous. I knew their kids were playing a lot better."
Nobody, though, played as well as Johnson. He cruised to a four-stroke victory over the field.
"I was hitting my irons really well," Johnson said. "I knew that coming down the stretch, so I played to my advantage more. I hit irons on the last three holes. My driver wasn't really working, so I stuck to my game plan with my irons."
Centennial's Johnny Saddoris shot a 75 to tie for runner-up honors with Ankeny's Ty Roghair. Saddoris had a 33 on the back nine.
"I felt pretty good," Saddoris said. "I started off poorly, but I came back on the back nine. I chipped in for eagle on No. 14, and that gave me some momentum. That was pretty cool."
Dylan Taylor fired a 76 for the Hawks. Joey Newton had a 79, Corbin Walker shot an 80, and Karson Wehde added an 84.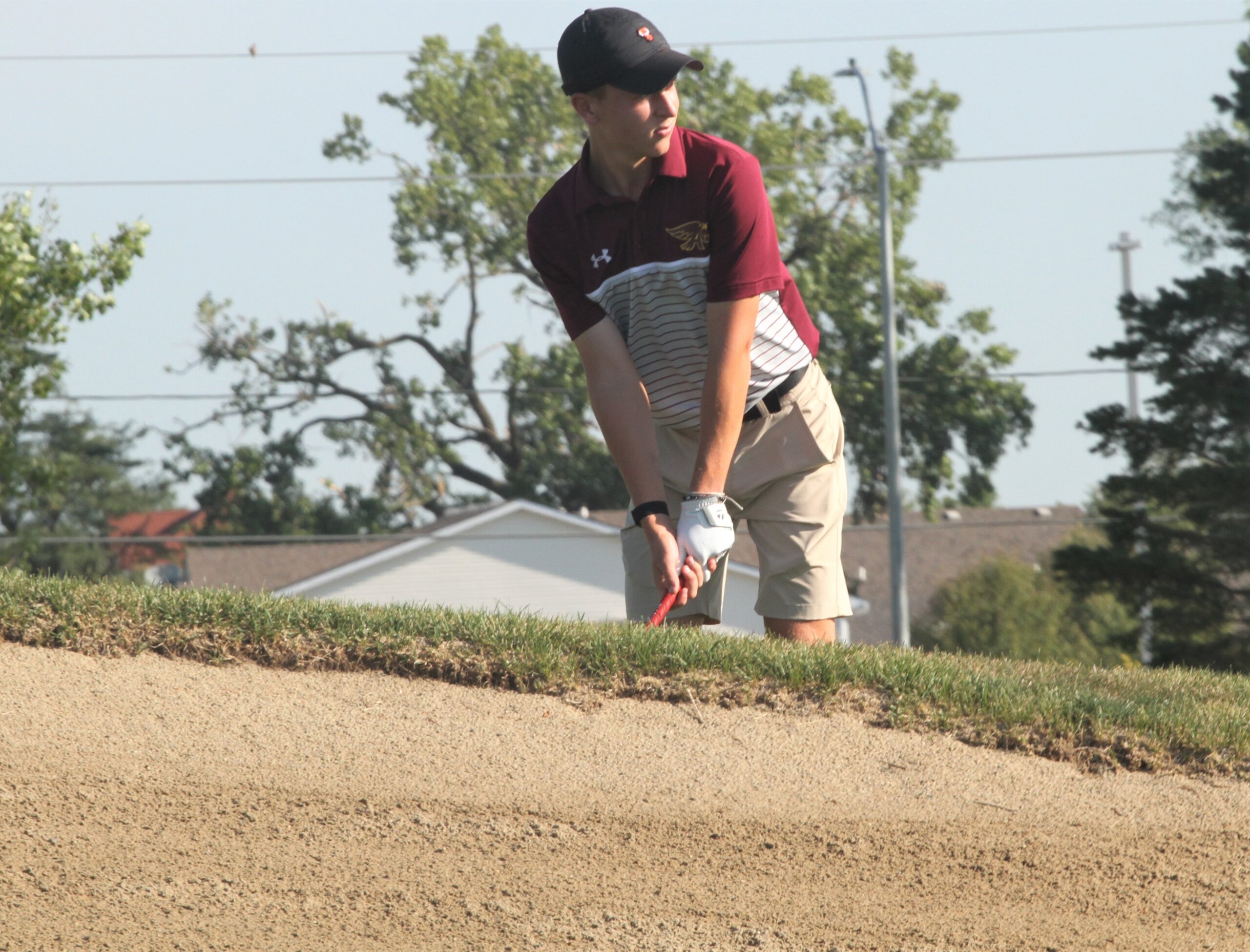 "We had some penalties–I counted at least six penalty strokes out of my top four guys on the front nine," Weddingfeld said. "Keeping the ball in play out here is a must-do. Otherwise, you run into some higher scores. But we got the win, and we had some decent scores. It could have been better, but that's golf."
Lawson Hachmeister shot a 77 for the Jaguars. Jack Winkel, Ethan King and Kellen Welsch each had a 78, while Gable Strother added an 84.
"We shot a lot better than (Thursday), and the conditions were very similar," said Centennial coach Rick Fee. "I'm really proud of the kids for rebounding the way they did. Ankeny's a solid team, and we just finished poorly. If we had finished a little better, we would have been right there with them at 301."
The Hawks also won last year's dual at Briarwood, 167-173.
"We knew it was going to be tough," Saddoris said. "We knew we had to shoot some good scores to give ourselves a chance to win. I think we did a good job–we just didn't get it done."
Ankeny won the meet without a great score from Walker, who entered the day with a team-leading average of 73.5.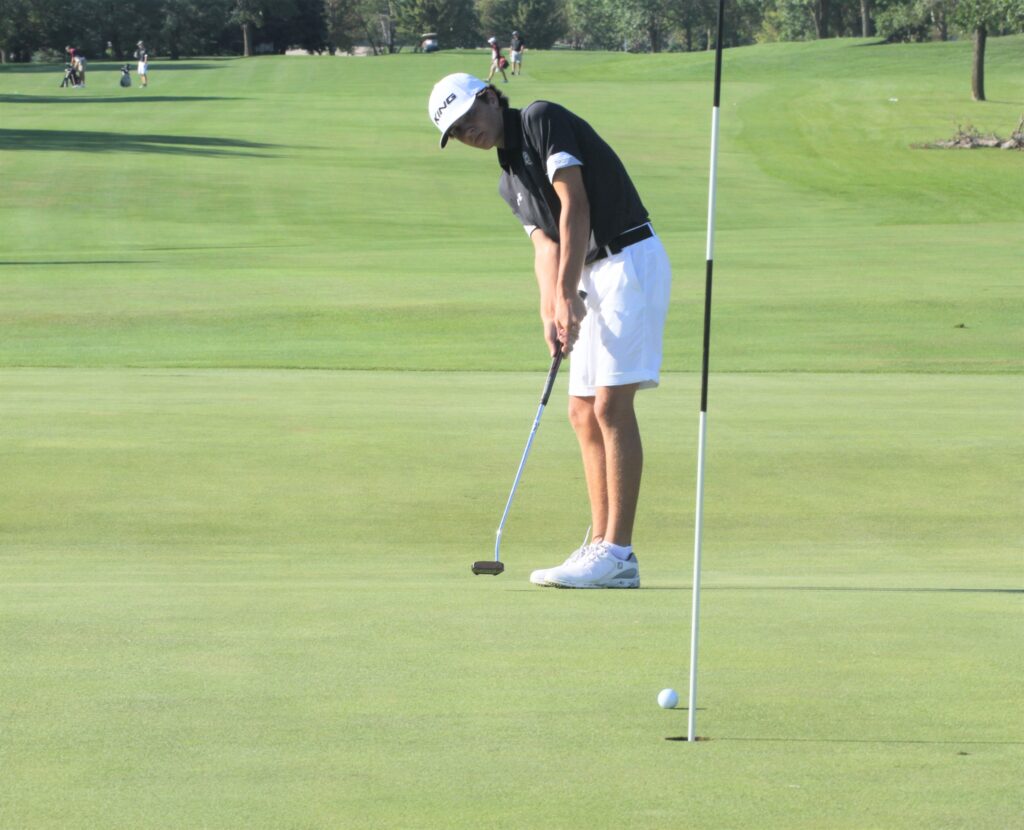 "Corbin's been our guy the last couple meets, but he didn't shoot as well today," Weddingfeld said. "I told him, 'It's a team thing, and that's what makes a good team. You can count on your buddies to shoot a good score, and we don't always have to have the same three or four guys shoot great.' It was good to see Hunter get a low score that he's capable of, and that's only going to help his confidence going into the rest of the season."
The Jaguars will host the Centennial Invitational on Monday at Briarwood. Ankeny won't be in the field, but the Hawks will see Centennial several times this season.
"It'll be fun," Johnson said. "I think we see them at a lot of our invites."
Fee expects his inexperienced team to continue to grow throughout the season.
"We've got a lot of talent to build off of," he said. "But we're really young, and we still have got a lot to learn."