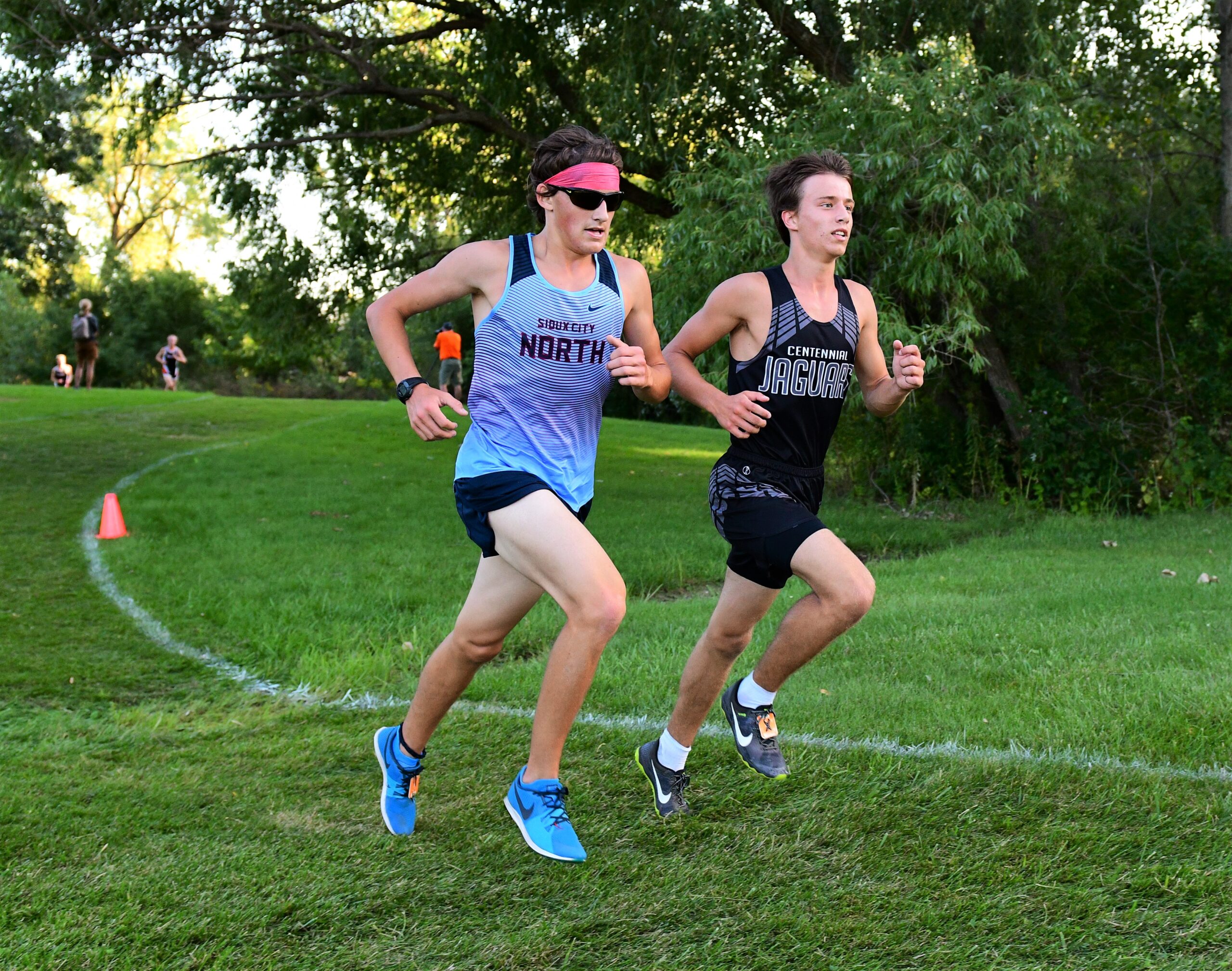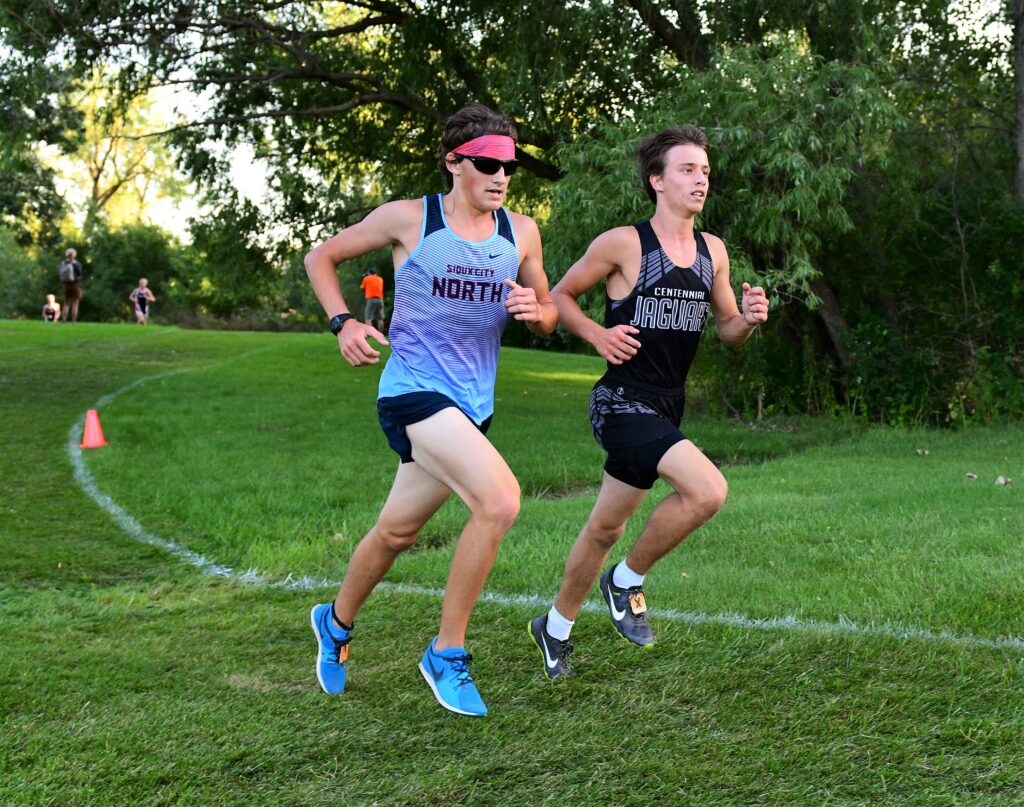 The runners on the Ankeny Centennial boys' cross country team aren't taking the 2020 season for granted.
"We have to view every day as a gift as we know the season could be shut down for us at any time, and we truly want to take advantage of our opportunities," said Centennial coach Chad Fickbohm.
There are 80 boys on the team's roster. The Jaguars are 15th in the Class 4A preseason rankings by the Iowa Association of Track Coaches.
Fickbohm said his squad has adjusted well to the COVID-19 safety guidelines.
"There are challenges with the new procedures we have to follow, but the team is doing a good job of getting used to wearing a mask and practicing in smaller groups," he said. "It's absolutely great getting back to training together."
Centennial placed third or higher at three different meets last season. The Jaguars' lone victory came at the Atlantic Invitational, where Gabriel Vicker led the way with a second-place finish in 17 minutes 30 seconds.
Centennial ended the season with a fourth-place finish in a district meet at Council Bluffs, but Vicker qualified for state as an individual along with teammates Connor Cunningham and Nate Jones. Vicker then went on to place 74th in Class 4A in 16:56, while Cunningham took 84th in 17:04 and Jones finished 92nd in 17:09.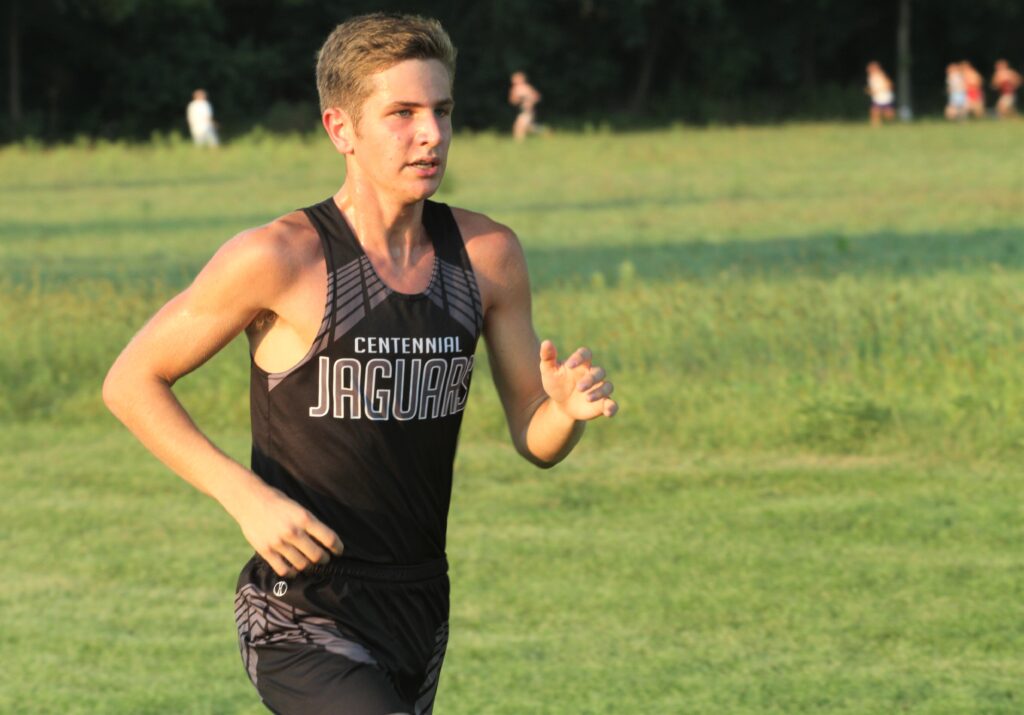 All three seniors are back this season.
"Certainly Gabriel, Connor and Nate bring back the state-meet experience and have become much stronger leaders for us," Fickbohm said.
Vicker had six top-10 finishes as a junior. He won the Valley Invitational in 16:49 to lead the Jaguars to a third-place finish.
Vicker will be seeking his third trip to the state meet. He took 57th as a freshman in 2017.
Cunningham and Jones placed 14th and 15th, respectively, at last year's district meet, earning the last two qualifying spots for the state meet. This year, they'll try to help the Jaguars earn their first trip to state since 2015.
Centennial has placed fourth at the district meet in each of the last four years.
"We've had some disappointments over the past two seasons, so we are focused on qualifying the team for state and being a competitive team at state," Fickbohm said.
Centennial returns three other varsity regulars in seniors Kade Christensen and Ryan Bybee and junior Cooper Majors. Senior Nate Burns also saw some varsity action a year ago.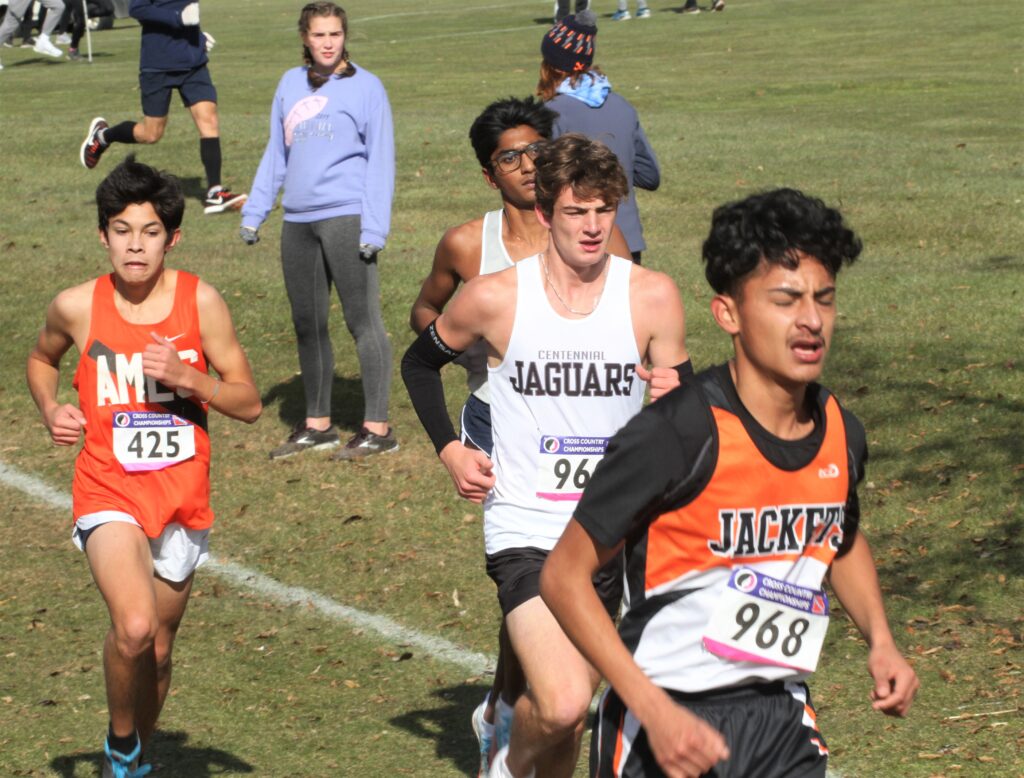 "The varsity guys have done a great job of holding each other accountable–I see different leadership styles in each of them," Fickbohm said. "They all are hungry for competition."
The Jaguars will open their season on Tuesday by hosting the Centennial Invitational at DMACC. They placed second at last year's meet behind Sioux City North.
Fickbohm said he thinks his team will be ready to go.
"Not having structure for so long we weren't sure what our fitness level would be so it was very encouraging to have the best mile time trial we have ever had," he said. "Tyler Schermerhorn and Karsten Peters are both healthy this year. It's always tough to know how guys will come back from injuries, but they look great.
"We also have a young group led by AJ Schermerhorn that we are excited to see how they make the transition from eighth grade," he added.
Fickbohm said the Jaguars will need to concentrate on the little things in order to be successful.
"We have to focus on the process–our training, core, stretching, sleep, COVID-19 protocols, and our mental toughness," he said.