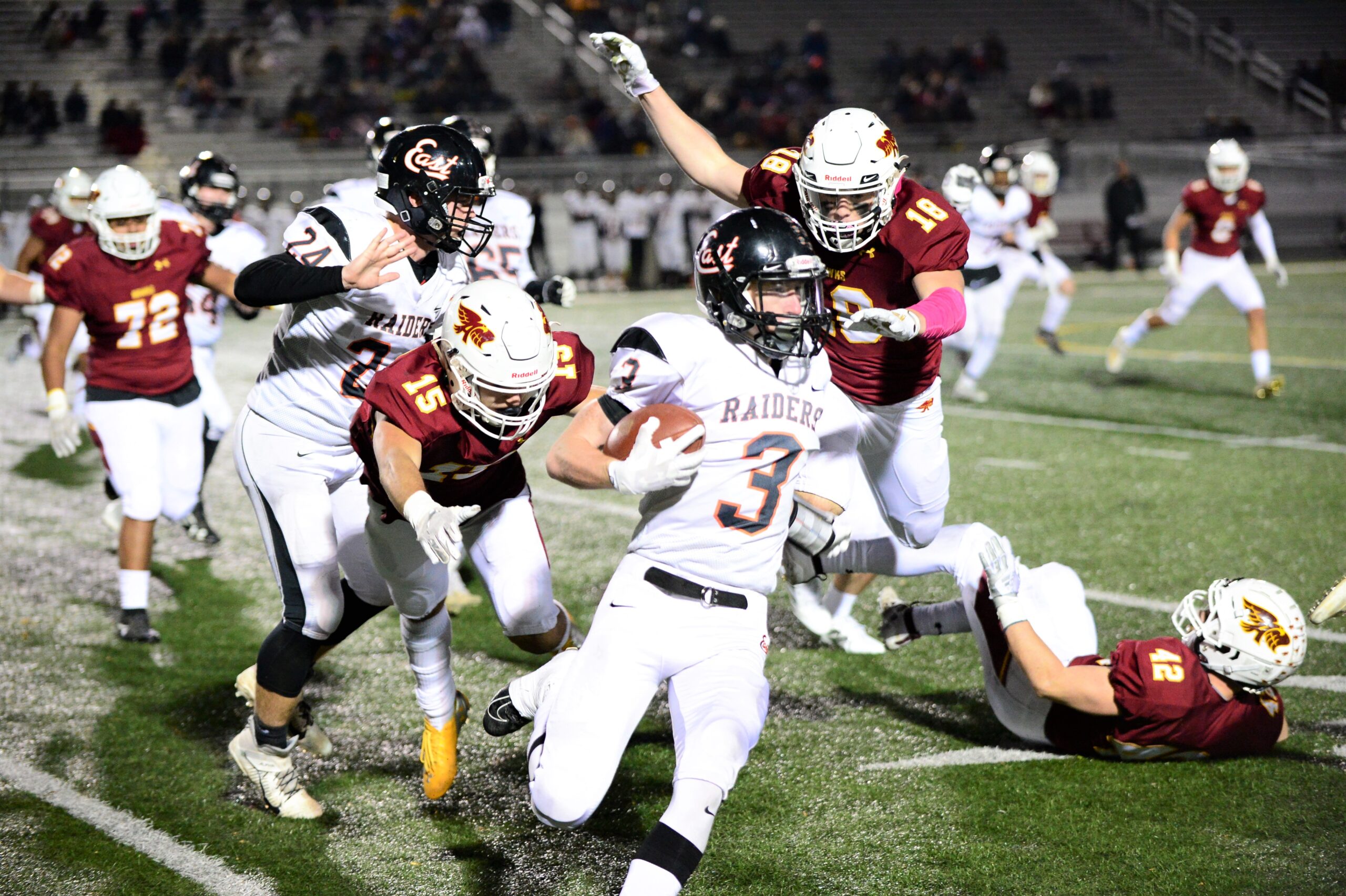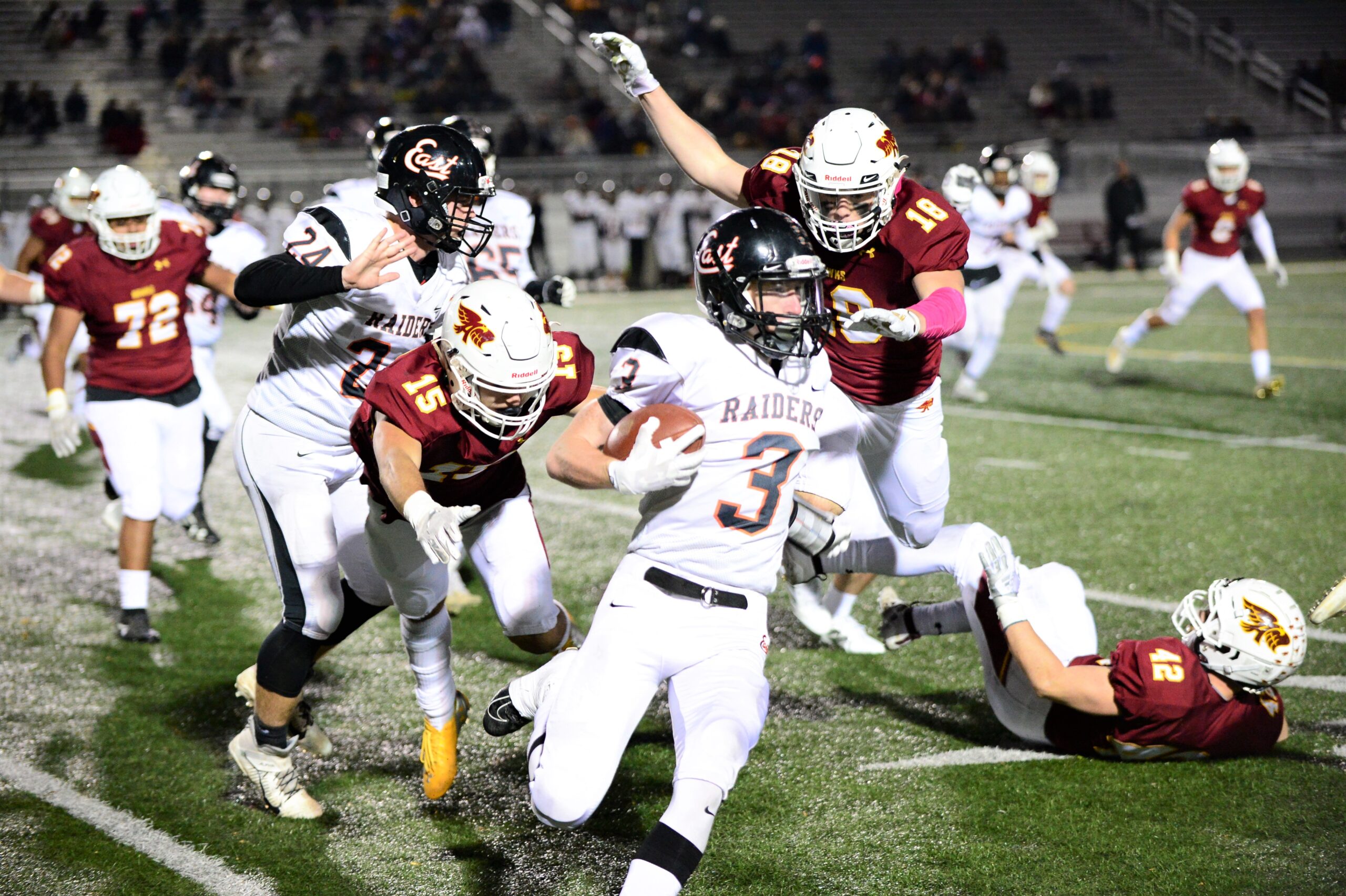 Senior linebacker Brecken Manus helped the Ankeny football team to a 7-4 record and a Class 4A quarterfinal appearance last season. He led the Hawks with 59 tackles.
Manus was named to the Class 4A all-state third team by the Iowa Print Sports Writers Association. He was a repeat selection to the District 1 first team.
Here is some inside info on Manus:
How are the practices going thus far?
Practices are going well. Everyone is locked in and is ready for Week 1.
Has the structure of your practices changed a lot due to the COVID-19 restrictions?
I would say it was way different in June and July, but since the start of practice in August it has felt the same as years past.
How confident are you that the season can be played out to its conclusion without any severe interruptions?
I'm pretty confident. I think with the way the baseball season went the football season should go the same way–if not better.
As a senior now, are you trying to be more of a leader for the defense?
I've always tried to be a leader on the defense since my sophomore year. That's what my coaches ask of me being the Mike linebacker. I think this year it's more of being a leader off the field and in the weight room.
Your team was ranked co-No. 1 in Class 4A in the offseason rankings by The Gazette in Cedar Rapids. Do you think the high expectations will put a target on your team's back?
I think it definitely does, but we aren't going to shy away from the challenge of getting everyone's best shot. We just have to go play our game, and the results will come.
Your team boasts two of the state's best skill players in quarterback Jase Bauer and receiver Brody Brecht. Are you glad that you only have to play against them in practice?
I'm definitely glad they are on our team. And when you go against them in practice and they make a play, it's good to know that we aren't going to go against a better combo in the state.
Your team will open the season on Friday against Ankeny Centennial. What will be the key to beating the Jaguars?
I think it's important for us to stay disciplined–at least on the defensive side of the ball. Reading our keys and not trying to do too much in one play, and I'm confident things will be in our favor.
Do you think this will be the year that Dowling Catholic finally gets knocked off in the playoffs, and do you think your team has the potential to dethrone the Maroons?
I definitely think that. With all these out-of-state kids moving in (to play), it's going to be difficult for them to win again.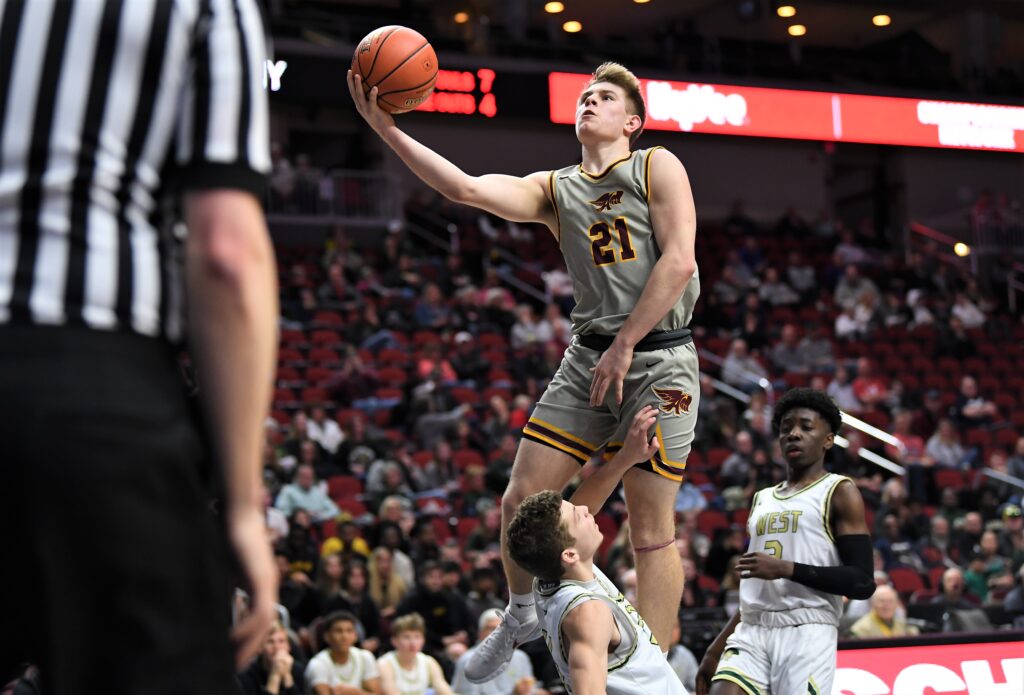 You played a key role in helping the Ankeny boys' basketball team win a state title in March. What is your favorite memory from your team's amazing postseason run?
I think my favorite memory was probably proving all the people wrong who doubted us. Some of them being in our own school, so it makes it that much sweeter.
Where are you at in the recruiting process? Have you looked at some schools, and do you know what you want to study?
I've only been able to visit one school, and that was Missouri Western. They are definitely at the top of my list right now. I don't know what I'm going to study, but hopefully I will know where I'm going to go to school sometime in the winter or early spring.