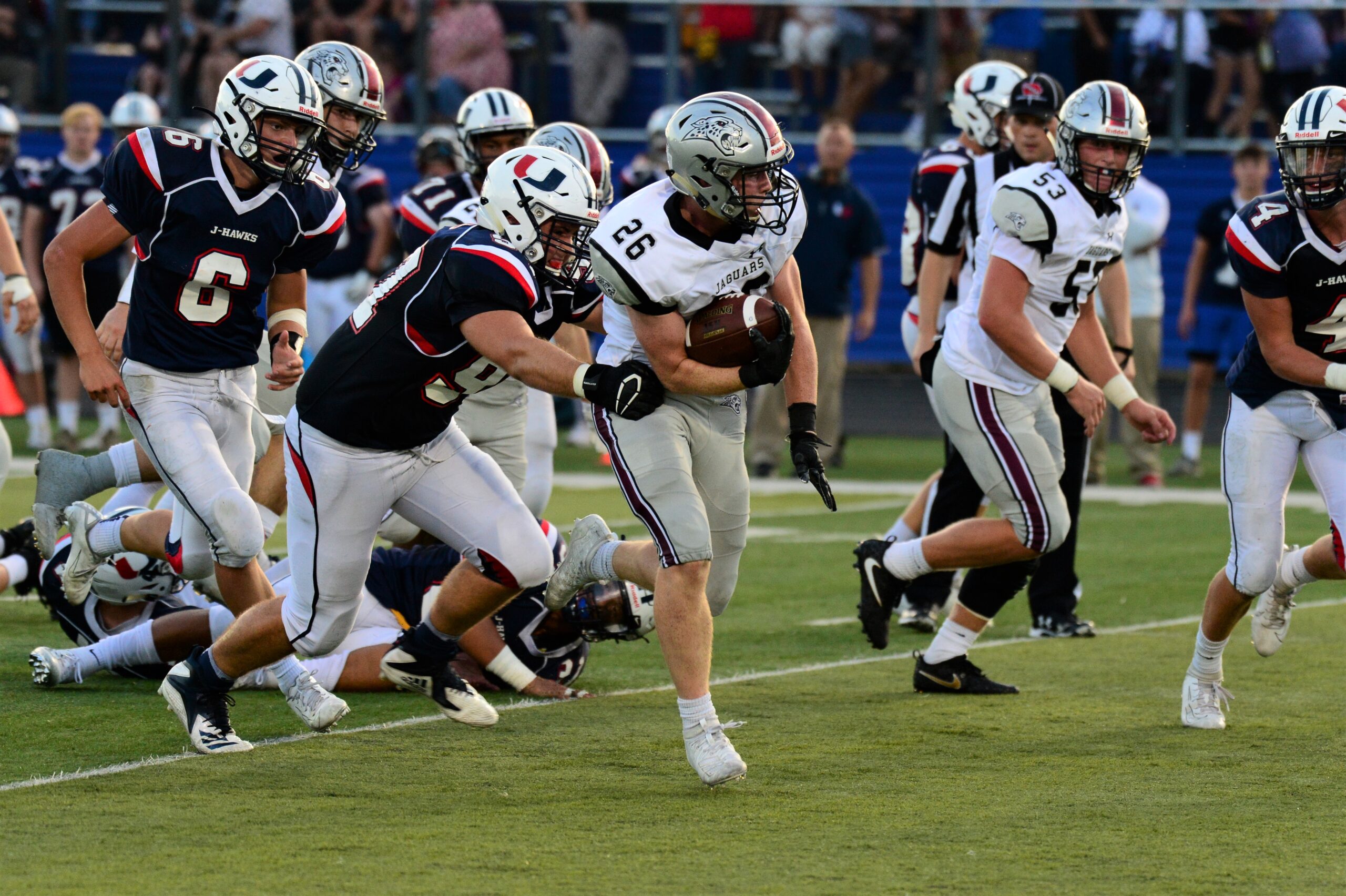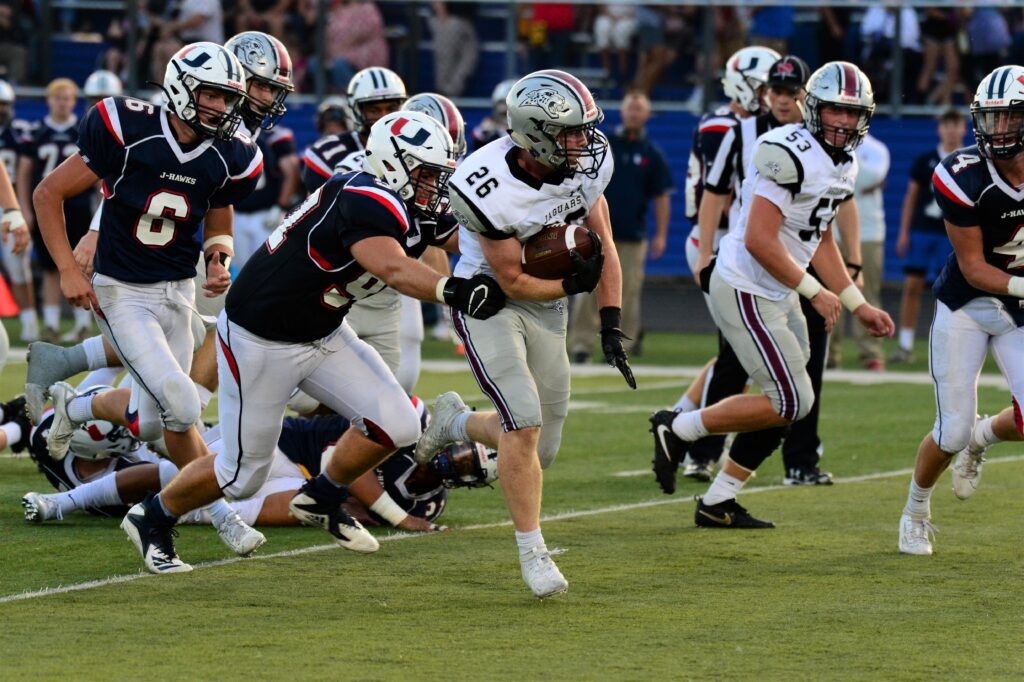 A grueling schedule awaits the Ankeny Centennial football team.
The Jaguars will open their shortened regular season with games against Ankeny, Southeast Polk and Waukee.
"Those are probably three of the best four teams in the state," said Centennial co-head coach Ryan Pezzetti. "We certainly have our work cut out for us."
Centennial will later close out its seven-game schedule with a trip to Valley on Oct. 9. The Tigers have been strengthened by the addition of four-star quarterback Jake Rubley, a Kansas State recruit who moved to West Des Moines for his senior season after the state of Colorado elected not to participate in fall sports due to COVID-19 concerns.
Ankeny and Southeast Polk are among the other teams who have added high-profile transfers from beyond Iowa's borders. Centennial, meanwhile, has not benefited from an influx of talent.
"We're just taking care of ourselves," Pezzetti said. "We want Ankeny kids that have been in our program, and we're going to roll with it."
Centennial posted an 8-2 record and won the Class 4A District 2 title in 2019. However, most of the starters graduated from that squad, including a quartet of all-staters in running back Avery Gates, offensive lineman Brady Petersen, defensive lineman Lucas Pieper and linebacker Desmond Vaughan.
The Jaguars return only five players with starting experience.
"This is probably one of our most inexperienced teams at Centennial," Pezzetti said. "We're just trying collectively to put together the best team we can. Whether it's seniors, juniors or sophomores–we're looking at every grade to put the best possible product we can on the field."
Senior Nate Howe will be the anchor of Centennial's offensive line. He started at guard as a junior, helping the Jaguars rack up 2,458 yards on the ground and another 1,028 through the air.
Tyler Johnson, another senior, will be the team's featured running back. He saw a lot of action last year while filling in for an injured Gates.
Johnson rushed for 694 yards and four touchdowns on 102 carries. He also caught nine passes for 140 yards and two more scores.
This year, Johnson will play defense as well.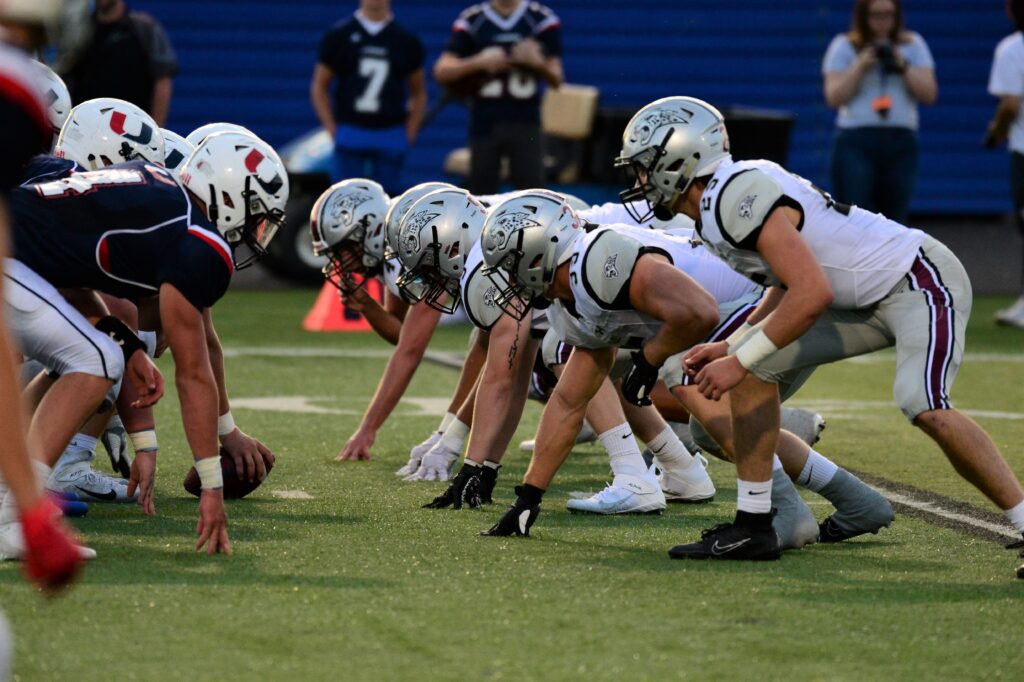 "He's a phenomenal athlete," Pezzetti said. "He's going to have the opportunity to play in college. He already has some offers, and hopefully he'll have a lot more by the end of the season."
At quarterback, Pezzetti said a trio of contenders are battling to replace the departed Hayes Gibson, who has joined Petersen on Iowa State's squad. Senior Kaden Stewart, junior Peyton Goode and sophomore JJ Kohl are competing for the No. 1 job.
"They're all good athletes, and we'll probably make a decision on Tuesday," Pezzetti said. "But they're all going to play on Friday against Ankeny. It's just that they won't all be playing quarterback."
On defense, the Jaguars return a trio of linemen in seniors Griffin Neal, Jackie Wells and Nathan Wilde. They combined for 47.5 tackles a year ago as Centennial allowed 17 or fewer points in six of its 10 games.
Wells started every contest and had 22.5 tackles, including three sacks. He also recovered two fumbles.
Neal started three games and contributed 8.5 tackles. Wilde also started three times and had 17 tackles.
"We do have five or six returning starters that played at one time or another," Pezzetti said. "We have some kids that did play, but some of them got injured. Hopefully, the experience will help them this season."
Pezzetti said the Jaguars are working hard to prepare for Friday's showdown against Ankeny, which was ranked co-No. 1 in the Class 4A offseason rankings by The Gazette in Cedar Rapids.
"We're learning things every day," Pezzetti said. "We've got a really young team, and we've got some competition at a lot of positions. As we get closer to this first game, things are starting to shake out but we're still looking to finalize some things this week.
"I think we're behind where we'd like to be, but we do have an outstanding senior class. They've stepped up and done a great job," he added.
The shorter regular season will allow every team in Iowa to advance to the playoffs, which will consist of six rounds. That means there won't be as much pressure on the players and coaches on a weekly basis.
But Pezzetti disagreed.
"We're all competitive, and we want to win every game," he said.