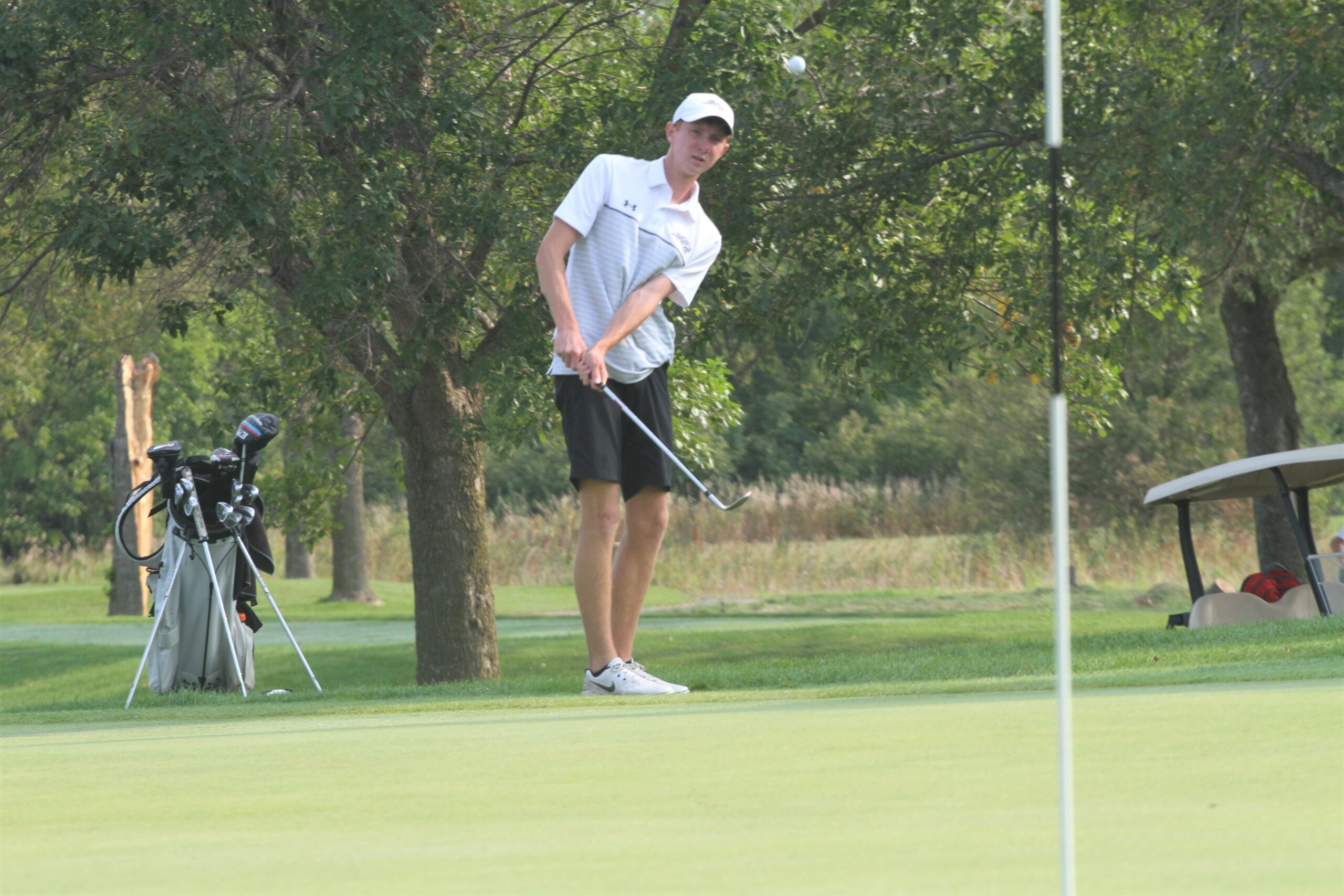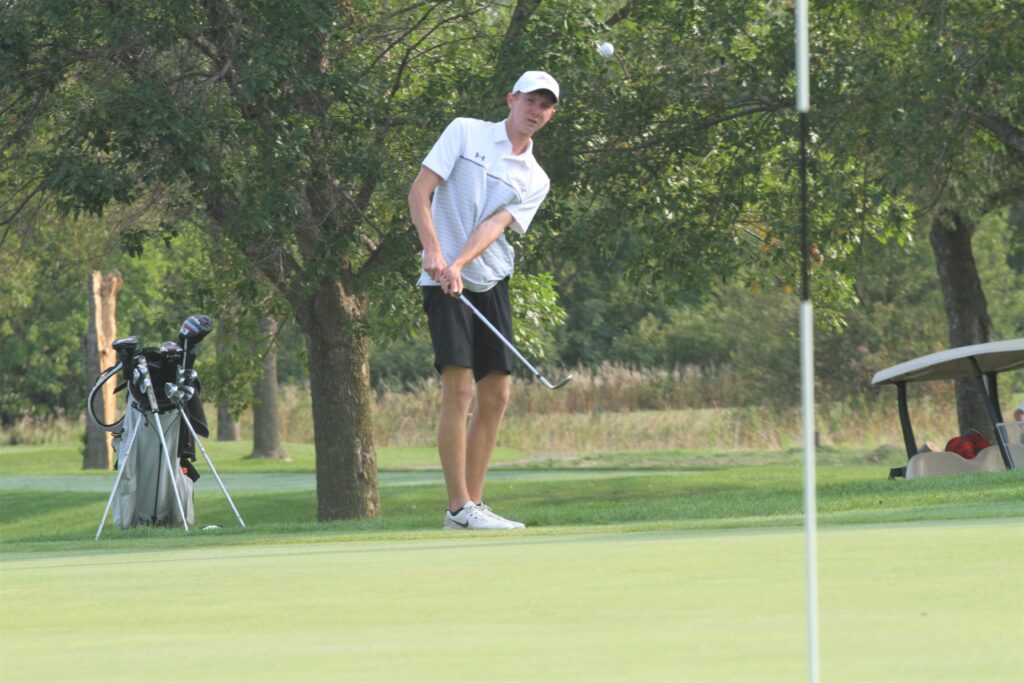 As the temperature soared into the 90s on Monday at Briarwood Golf Course, the Ankeny Centennial boys' golfers managed to remain cool, calm and collected.
The Jaguars overcame the sweltering conditions to win the Centennial Invitational with a score of 299. They defeated runner-up Indianola by 13 strokes to capture the team title for the fourth straight time.
Centennial also won its home meet in 2016, 2017 and 2019. The meet was not held in 2018.
"The boys played great under intense heat," said Centennial coach Rick Fee. "It was a grind to say the least for everyone involved."
Jack Winkel shot a 1-under-par 71 to lead the Jaguars to the victory. He lost a cardoff to Southeast Polk's Calvin McNeeley for medalist honors.
Johnny Saddoris placed fifth with a 74, Lawson Hachmeister was seventh with a 76, and Ethan King finished 11th with a 78.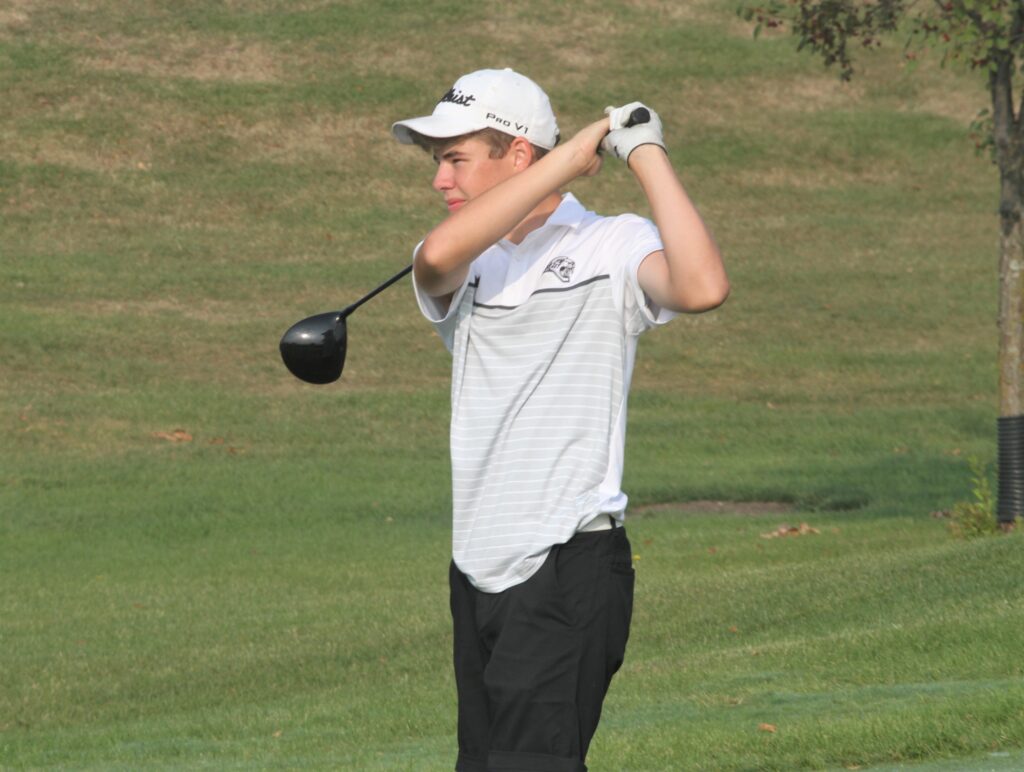 "We are starting to see our team come together to post the scores (assistant) coach (Dean) Smith and I know we can and should consistently shoot," Fee said. "Our roster is comprised of mostly sophomores and juniors so the future is bright for us moving forward."
Centennial's Kellen Welsch carded an 83. Gable Strother added an 84.
Seven teams participated in the tournament. Indianola edged Southeast Polk (314) and Urbandale (319) for second place.
"This was the first event we have been able to see how we stack up to other teams in the CIML," Fee said. "Our goal just like everyone else this year is to remain healthy and finish every event at the top."
The Jaguars will return to action on Aug. 31, when they travel to Marshalltown for a CIML Iowa Conference dual meet against the Bobcats at Wandering Creek Golf Course.
"We are off the rest of this week, but we have three big events next week that will test the boys and we can't wait to see how they perform," Fee said.